Posted by The Canningvale Team on 19th Dec 2016
As you browse the Canningvale homewares range this Christmas, where we are constantly growing and endeavoring to deliver on our promise of making luxury homewares sustainably attainable, you may notice a new fibre combination that keeps popping up: bamboo cotton. We're talking about things like bamboo cotton bath towels and bamboo cotton sheet sets & quilt cover sets.
So what's that all about?
Well, bamboo is growing in popularity all the time for industry use due to many reasons, read on with us below to discover why we believe it is time for this unique fibre to join the Canningvale shop online.
1. Environmentally Sustainable
You may not know much about bamboo except that Pandas love to munch on it. But Lemurs, rats, and monkeys also like bamboo - and humans can also cook delicious bamboo shoots! If you're ever in Singapore, I highly recommend trying some at any of the street food hawker stalls. But do not fear that you're taking food away from cuddly Pandas' dinner tables: bamboo grass grows extremely quickly (almost 1-2 metres in height a year depending on the weather conditions), therefore it has been referred to as a naturally renewable fibre source. It only needs a third of the water that cotton needs to grow, and pests rarely interfere during the growing process, cutting down on waste and the need for pesticides to be used.
2. It is Soft as Silk...
When you think of bamboo, you might think of a Panda munching on a chunk of the good stuff. Doesn't exactly seem like you'll be loving those seemingly woody bamboo bath towels and bamboo bed sheets, does it?
But you'd be wrong. Bamboo fabric is actually incredibly soft, and the handle can be likened to high-end silk sheets. The technical reason for this, is that the bamboo fibres become round and smooth after going through a thorough viscose process, which makes sure that the bamboo fibre contains no spurs and is ultimately transformed and it's molecular structure is altered. So have no fear about any wooden feels...
So not only is it soft, but bamboo cotton bath towels and bamboo sheets can often be used by people who have allergy problems or irritations with other fibres.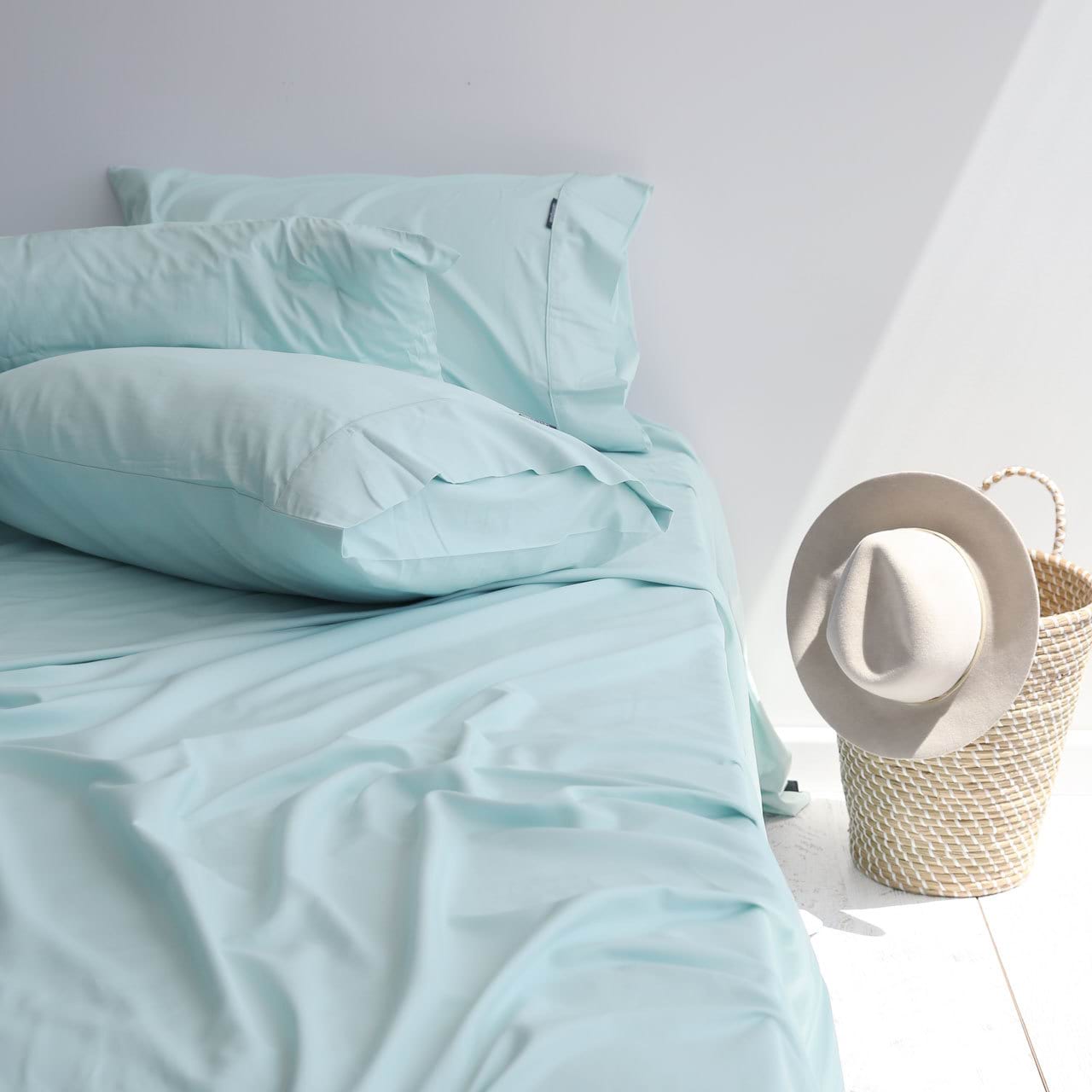 3. Canningvale Quality Guarantee
Sustainable, soft and hypoallergenic, however, 100% bamboo products have been known not to last as long as their 100% cotton counterparts. This is the fundamental reason why Canningvale has numerous rounds of testing of varying fabric compositions (25% Bamboo / 75% Cotton, 60% Bamboo / 40% Cotton, etc.) to reach the ultimate blend which delivers a product full of softness, durability, and hypoallergenic properties. Canningvale's Bamboo / Cotton towels and sheets can be washed over and over again and the quality, softness and absorbency will not be affected - in fact, some people say their bamboo cotton products actually gets softer each time they wash and use them! Canningvale's unique blend of bamboo and cotton yarn used to create their sheets and towels, actually increases the longevity of the product making it synonymous with our 5-year guarantee on all branded products.
4. Antibacterial
The awesome qualities of bamboo fabric just go on and on. Deep in the natural bamboo fibre is something called 'bamboo kun', which is a bio-agent that repels fungus and bacteria. The bonus side-effect of this is that bamboo products are superbly odour-resistant, even after many runs through the wash. So if you are someone who gets a little hot during the warmer months, Canningvale's bamboo cotton sheets would be an ideal choice for you.
5. Wicking
Pandas love bamboo because it has everything they need - including water. And when made into fabric, that water-absorbing quality is replicated, pulling sweat away from our skin and allowing it to evaporate. Bamboo sheets are also known to be great natural insulators, keeping you warmer in the cold weather, and cool in Australia's warm summers.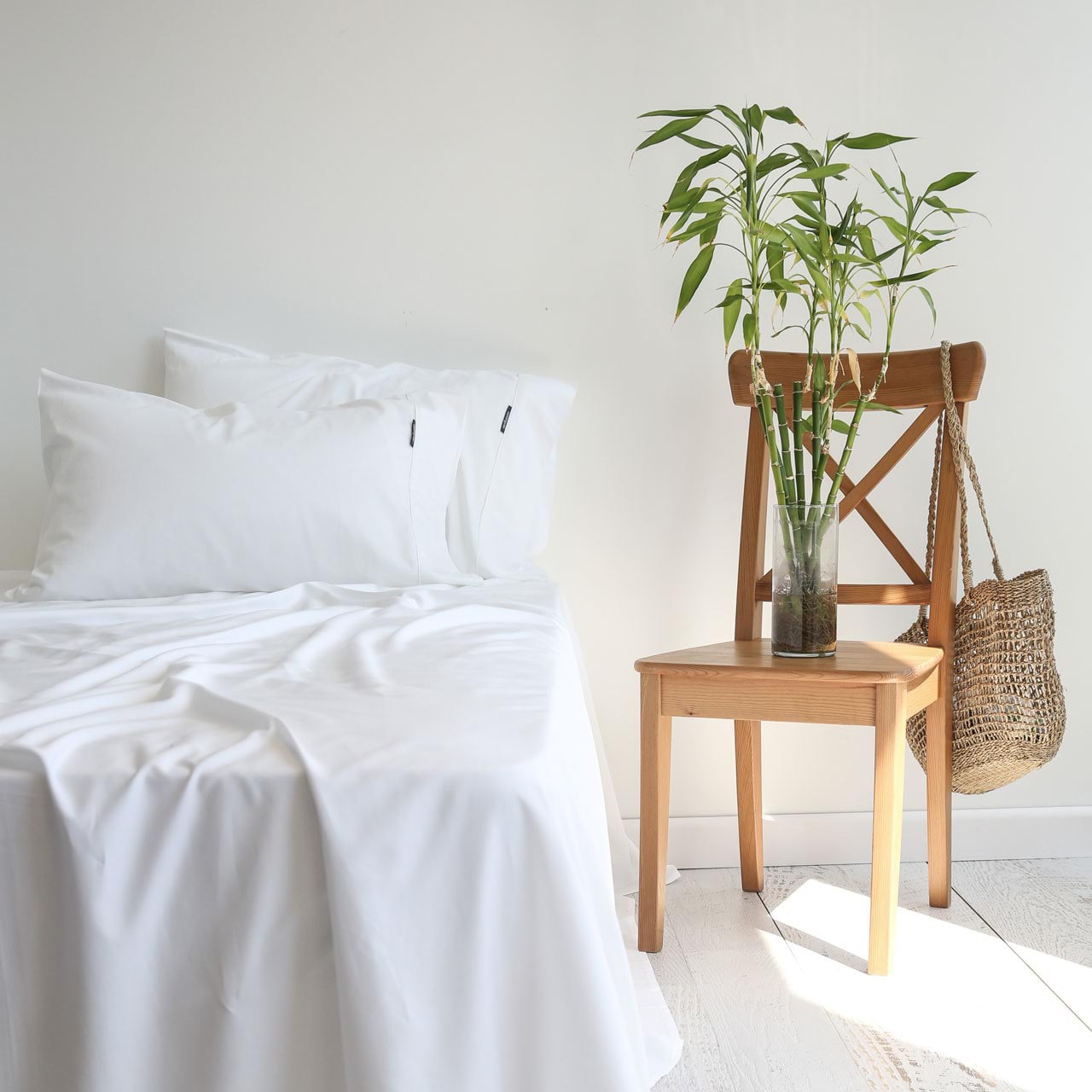 Have we convinced you to give Canningvale's bamboo products a try? See our Bamboo bedding collection to see what we have in stock and make a start now.