Posted by The Canningvale Team on 29th May 2017
Meet interior stylist and founder of @myhouseloves, Sheree. With a love for light, creative use of natural materials, flowers and pops of pastel colour, she brings life to her home. This Q&A offers kids interior décor tips, sage advice to brighten up any room and interior inspiration.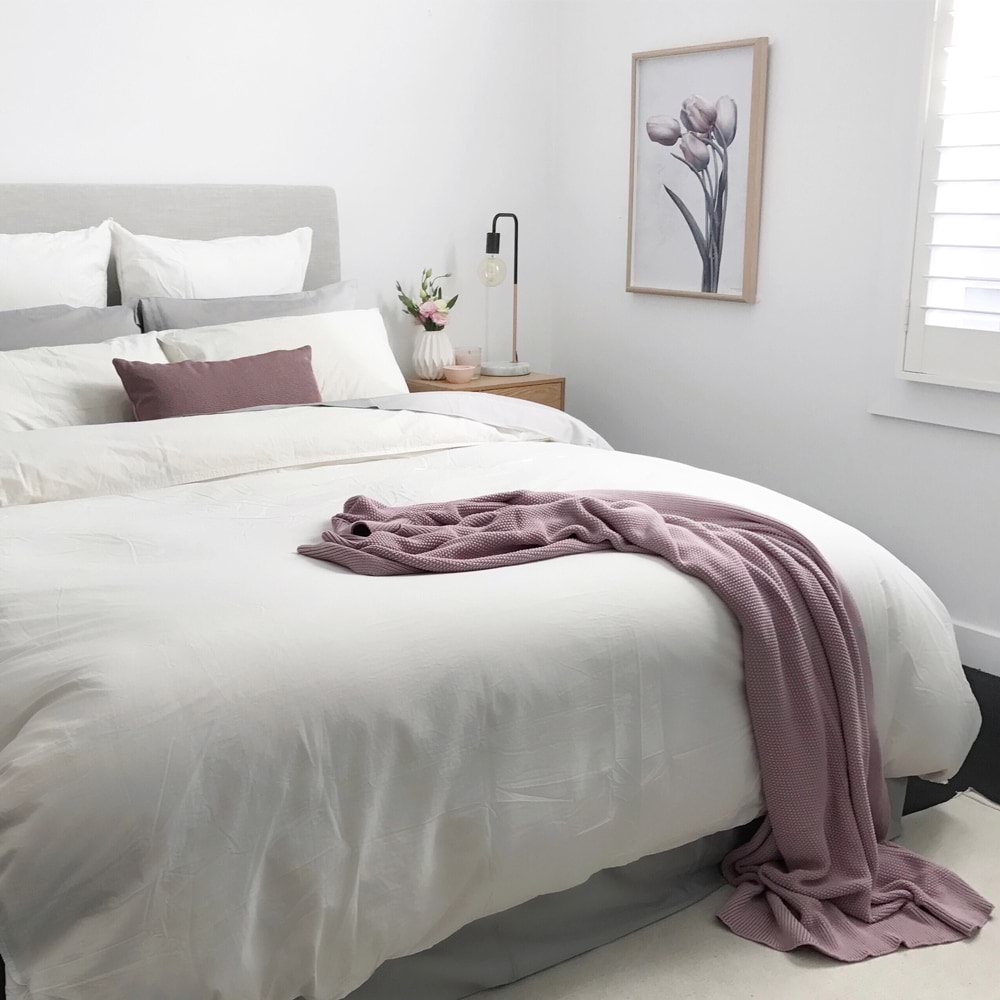 1. Tell us a bit about yourself and how you prepared for a career in interior design and product styling.
My background is in the corporate world, however my career in interiors and product styling started not long after we bought our family home. I started my own account @myhouseloves to share with others the styling of our house and my own inspirations and it has been a natural progression from there.
2. How would you describe your personal interior style?
My personal interior style is modern, clean and definitely influenced by the Scandi look. I love light and bright spaces, combined with the use of timber for warmth. I love to create interest with the use of different natural materials and layers of texture, combined with splashes of soft pastel colours (particularly pink). I love having fresh flowers in the house and using cushions and wall art to easily change the feel of a room.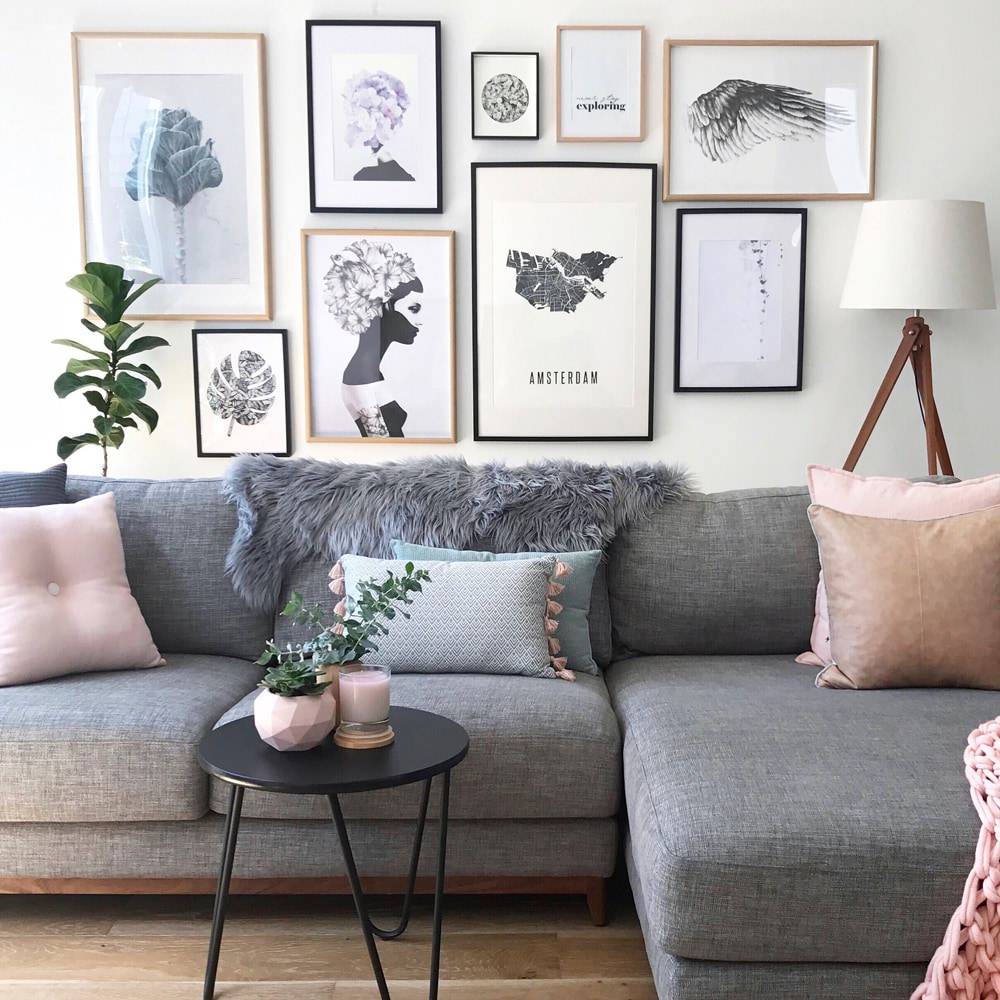 3. When styling, how much of your creative process is driven by logic and rules vs. feeling and intuition?
For me, it's definitely more by feeling and intuition. Sometimes you need to take a step back and assess the overall room.
4. You specialize in Kids' interior décor and styling. What elements do you consider when styling a kids bedroom?
There's the practical side of things, such as having storage and you can never have enough of it! I love using storage baskets in varying sizes, to easily pack away toys, trinkets etc. There's a great range available these days, which can actually double as storage and as a decorative item in the room.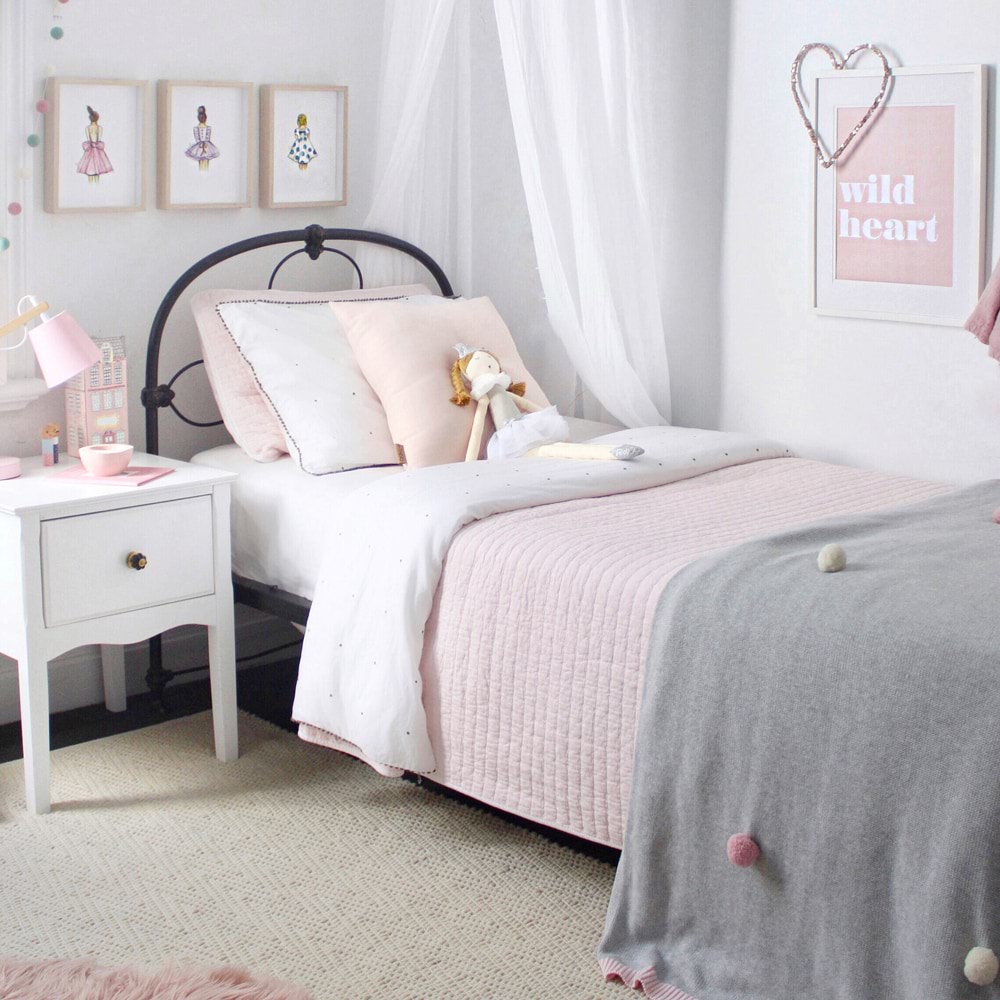 7. Your interiors are bright and whimsical. What are some easy ways to brighten up and give life to any room?
The easiest way to give life to a room is with the addition of an indoor plant. It will add not only texture and colour, but it can also help purify the air! There's so many options to choose from and if you buy the right one, they can be surprisingly easy to maintain. My favourites for low maintenance are the Zanzibar, monstera and devils ivy. If indoor plants aren't an option, then cushions and wall art can give an instant facelift to a room without breaking the budget.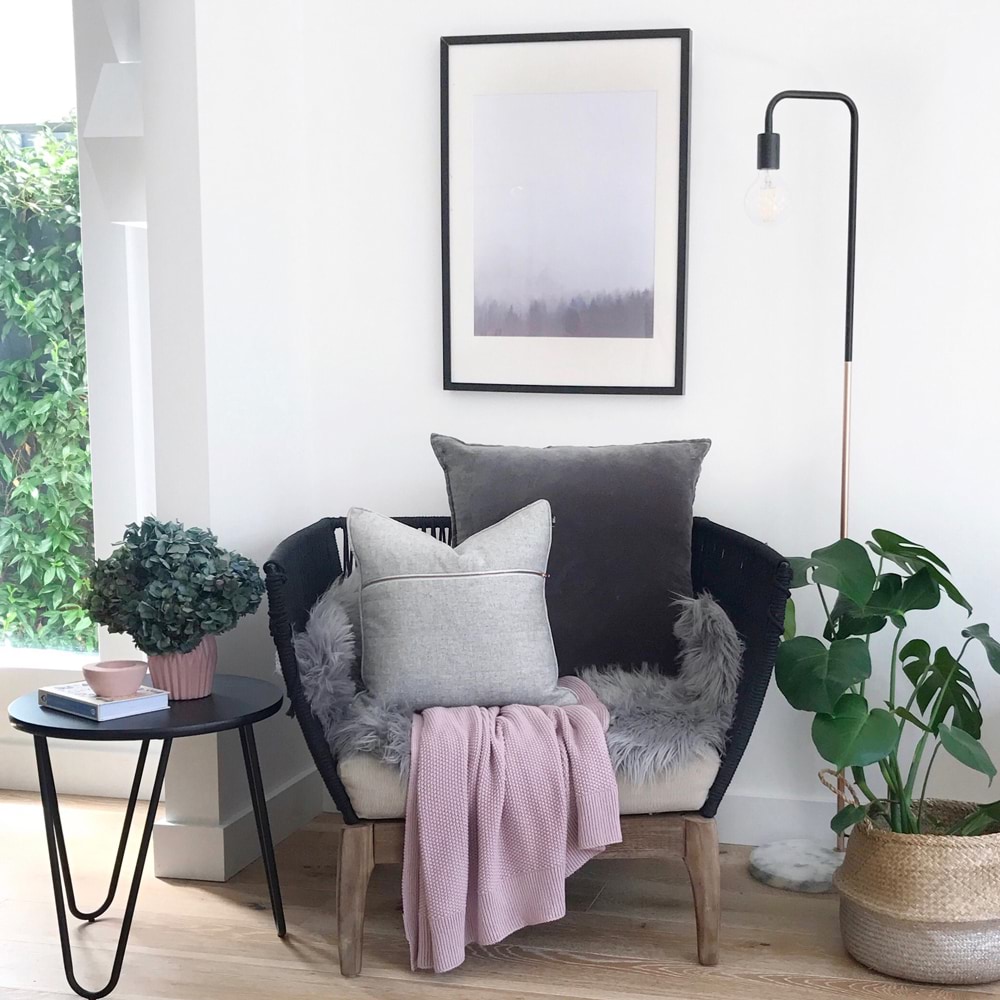 8. You recently styled our Vintage Softwash Bedding, Bamboo Cotton Sheets and Valentini Luxury Knit Throw. Can you tell us why you wanted to go for this look and guide us through how you styled the look?
I loved styling the white Vintage Softwash bedding, the grey Bamboo Cotton sheets and the Royale throw. I wanted to keep the whole look simple, calm, but still beautiful. I love white bedding, but to stop it from looking too cold and uninviting, I added the throw for not only texture, but a touch of colour, along with the one decorative cushion that matched beautifully with the throw. To complete the look I added a small posy of flowers to have something fresh in the room and then added my gorgeous tulips Vee Spears print from Norsu interiors to tie the whole look together.
9. What is your favourite Canningvale product and why?
It would easily be the knit throw. It's the most gorgeous colour, with beautiful texture, plus it has a lovely weight to it, making it versatile for all seasons.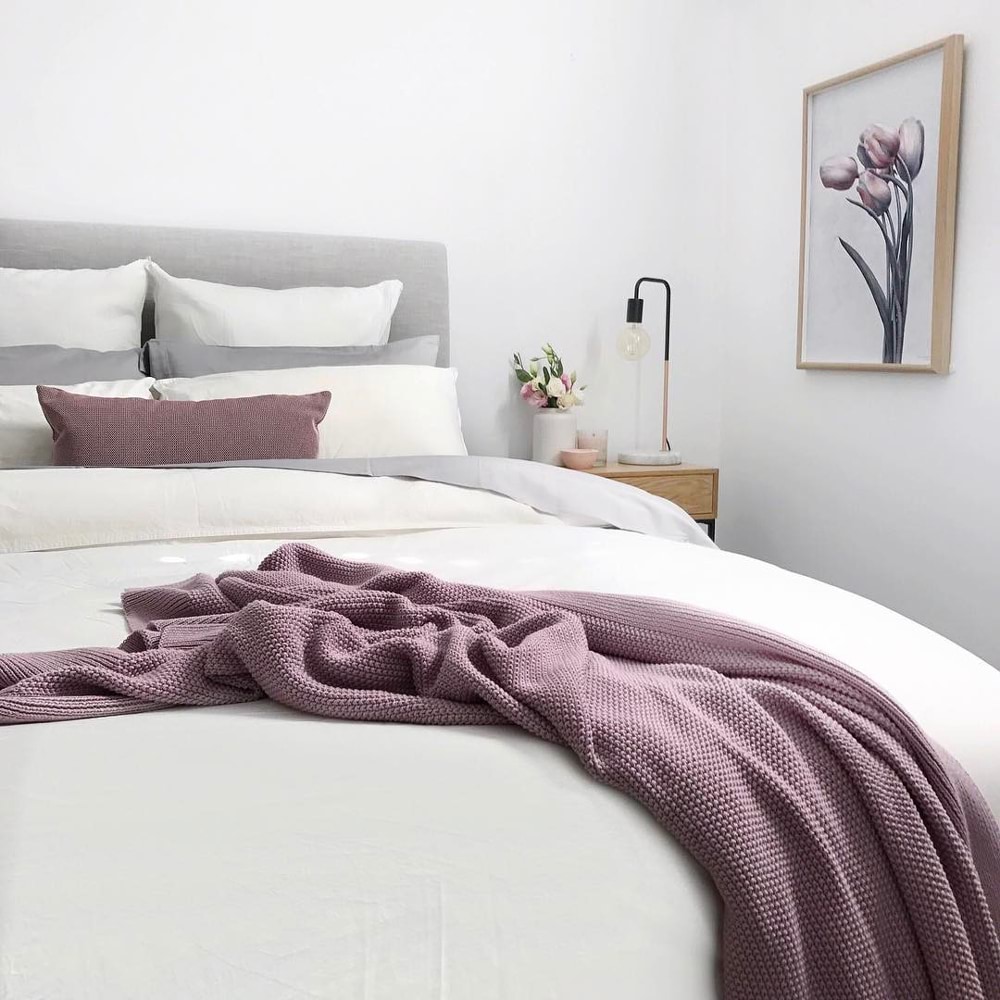 10. How do you stay updated on current trends?
I love using instagram, pinterest and reading interior blogs and house magazines for styling inspiration and the latest trends.
Inspired by Sheree's style? Create the look yourself by Canningvale Bedroom and living essentials