Posted by The Canningvale Team on 9th May 2017
This week for our Get Inspired Series, we interviewed Australian based interior stylist Georgina Georgiou. She started Wool and Willow out of a desire to express herself creatively while wanting to stay at home to raise her daughter and support her family. This Q&A shows you how to style our luxury knit throws and offers some industry insight and style inspiration.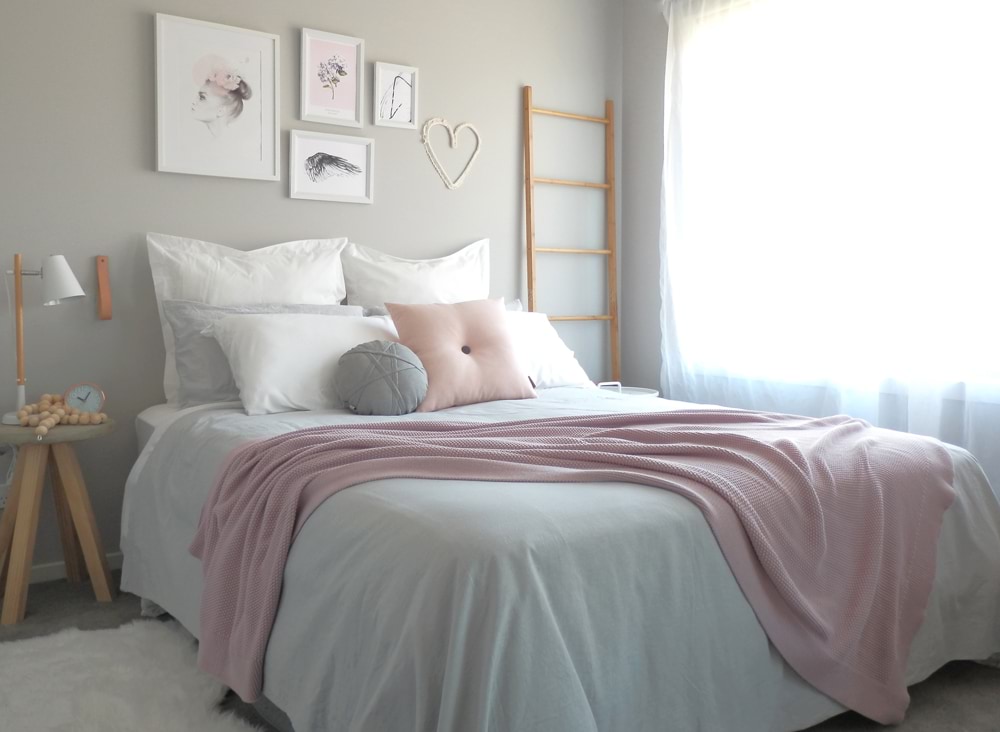 1. Tell us a little bit about the path that led you to become an interior and product stylist.
From a very young age I remember being a very creative person, I was always involved in anything arts and crafts, I loved styling and rearranging my bedroom along with the décor in my parents home. I studied arts, graphics and interiors in high school and continued my passion for Interior Design through University where I learnt all about interior design, architectural design, furniture and lighting design along with graphics and photography. I then graduated with a Bachelor of Arts in Interior Design.
When I gave birth to my daughter Christie, I decided to create 'Wool and Willow' as a way to express myself and let my creativity out. At the same time I wanted to be able to help provide for my family whilst allowing me to stay at home to raise her. Being able to work as a stay at home mum (SAHM) allows me to fulfil my love for styling and design, and also be able to see my daughter grow.
2. How would you describe your interior style?
My style is constantly evolving, I try not to go with what is on trend and stylish. I use a mix of styles to create my own personal one that captures both what my husband and I like for our family home. I find that I use a mix of country natural along with the Scandinavian style in my home. I tend to stick to my signature grey's and whites that work so well for me in our home along with the touches of natural wood and leather throughout to accomplish that neutral base that is easy to work with and update at any point with pops of colour through accessories. It's Important to not follow the trends and only use what you like from that trend period as styles and trends are constantly evolving and we all like to change our homes according to trends and seasons.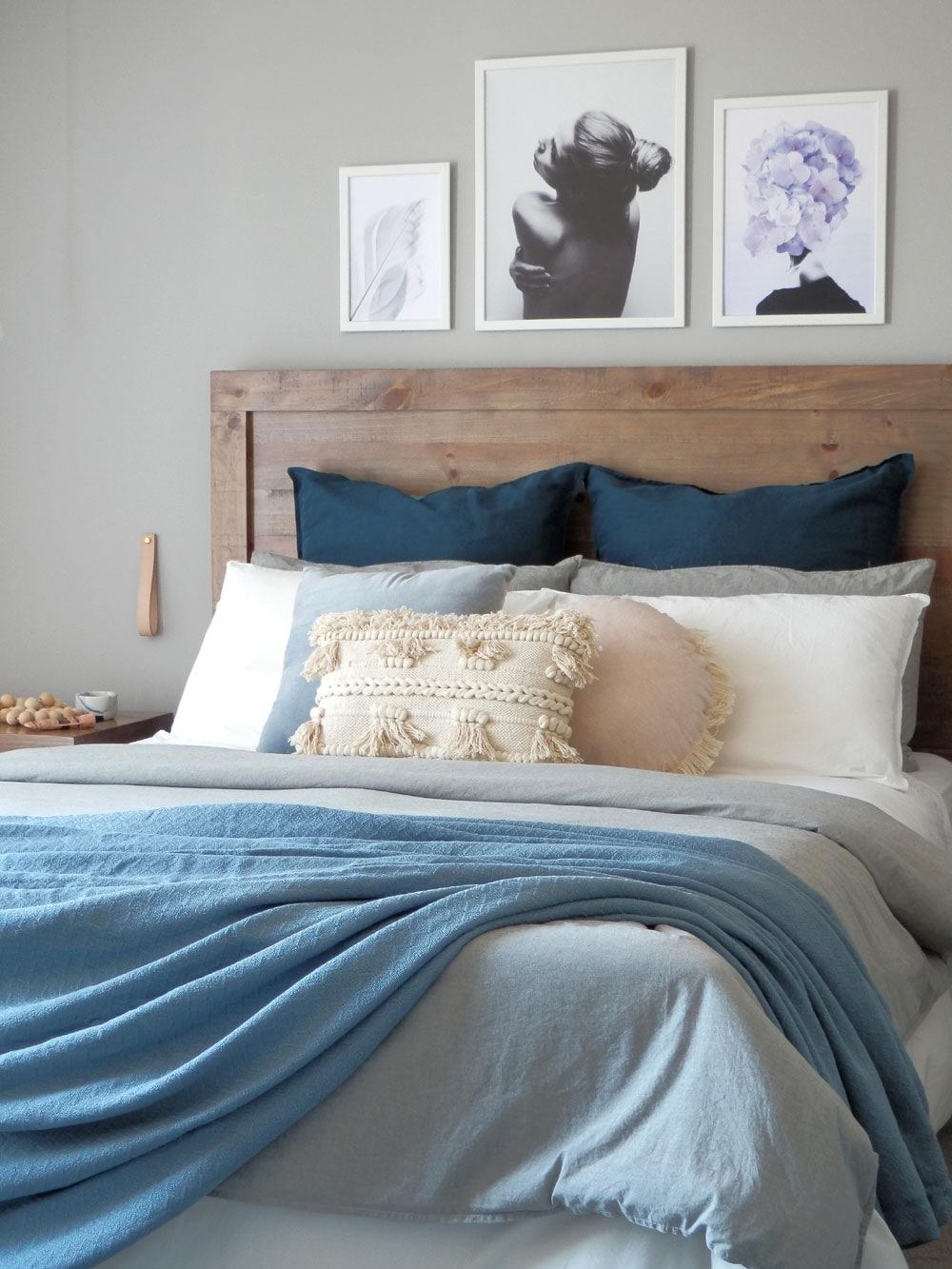 3. Where do you seek inspiration for your work and who are your biggest influences?
Inspiration can be found all around us from nature, architecture and even food. You need to be open minded and use what you see to interpret that into interior and styling. These days we also have magazines and social media to help us with even more inspiration. Most of my inspiration comes from Instagram and anything I may see on our family travels from nature and enjoying the scenery on our outings. I simply combine colours, textures and patterns from my inspiration and choose each individual piece that fits my style and create something unique.
4. You recently styled our luxury knit throws. Can you describe the look you were trying to create in the photos below?
My guest bedroom is a space where I get to style and create a special and cozy place for my guests to stay on their visits. I used the Canningvale Luxury Knit Throw to add layers to the bed along with a touch of colour to combine and tie in the artwork with throw and have a cohesive flow to the room. The texture and colour of this throw is simply gorgeous - it adds a touch of luxury and warmth though the whole room. The room has a Scandinavian feel to it with touches of provincial through the bedding; the aim was to create a relaxing environment for my guest.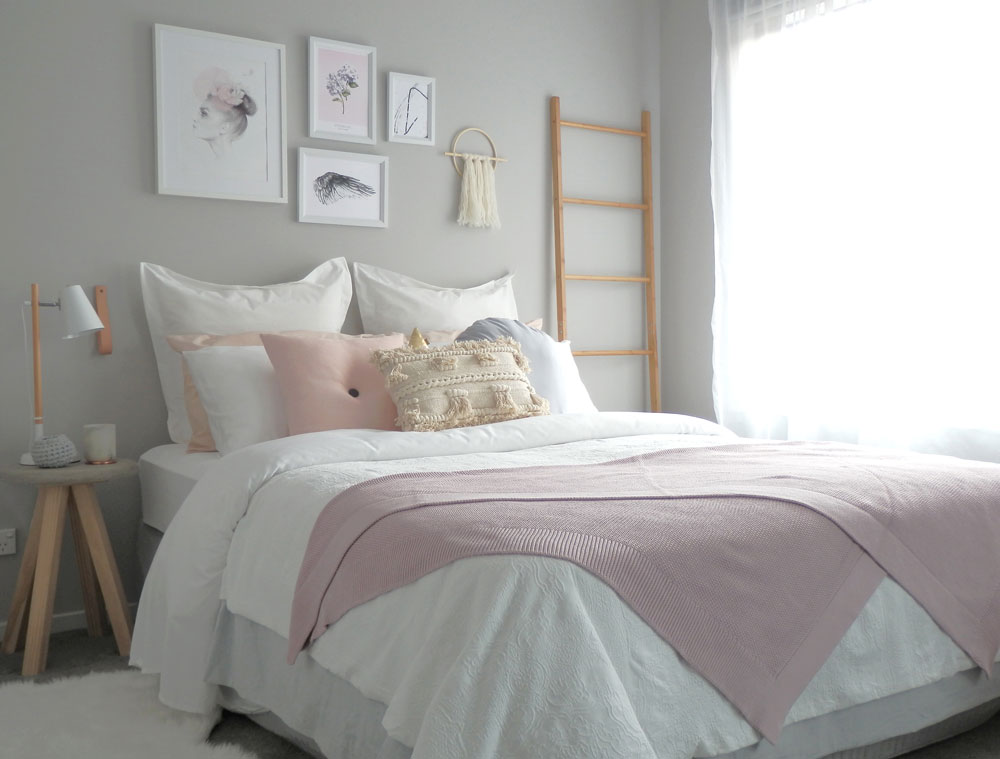 5. What are the latest interior design trends?
As previously mentioned I try not to follow the latest trends, although in saying this there are some pieces you can use from these trend periods to help through styling. Some of the latest trends would be layering and textures (such as throws and cushions). Colour trends are constantly changing so I advise not to go based on colour trends as these change according to season, if you do tend to change colours in your home stick to small décor items that can be changed over easily and not cost you a fortune every few months, some of the latest colour trends at the moment would be plum, hues of blue and natural earthy tones that also make for a cozy warm winter style.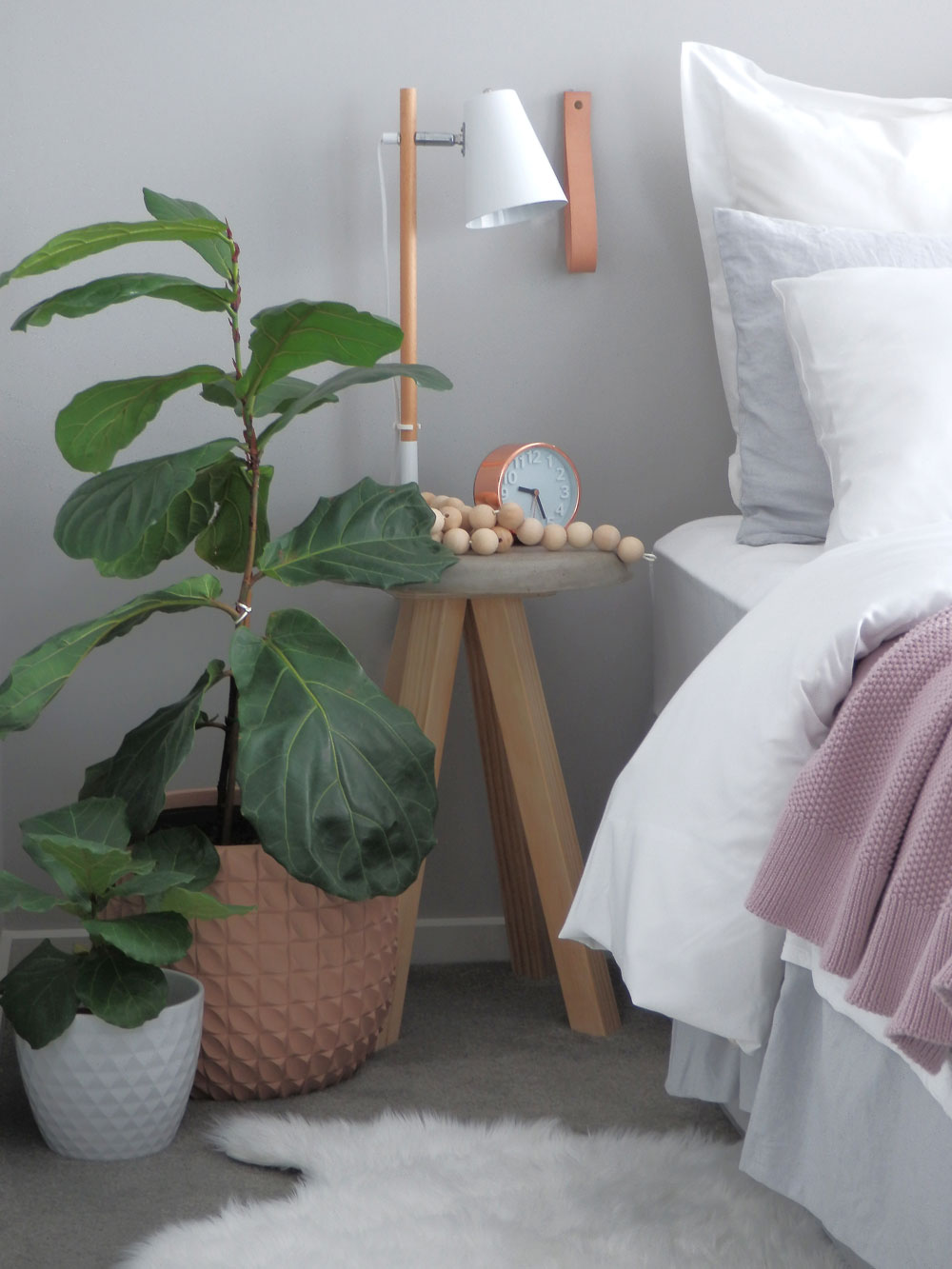 6. How do you stay motivated?
My family and daughter always keep me motivated. Everything I do and create I always keep in mind that my family comes first; I push myself to the limit and have in mind I'm helping provide for my family in some way. I also hope that I can inspire my daughter that she can choose and be whatever she likes in this world, that there are no right and wrongs and without trying we will never know if we can achieve something.