Is it Time to Put Away Your Winter Blanket?
Overheating while we sleep is one of the main culprits for a poor night's shut eye, causing us to toss, turn and wake up at regular intervals. It's also not great for the person we're sharing the bed with, often resulting in a frosty stare or a pointed grumble first thing in the morning. On the other end of the spectrum, not being warm enough can also interrupt sleep, both waking us up in the wee hours and making it hard to nod off in the first place. The challenge of spring is the middle ground it represents: no longer cold enough to snuggle down under layers of wool and not yet hot enough to forget about blankets all together. So what to do?
Here at Canningvale, we've found the best approach is to put away your winter blanket once overnight temperatures are predicted to stay in double digit range. The exact timing of this will depend on where you live, given Australia is large enough to encompass both the tropical heat of Darwin and the chilly oceanic clime of Hobart, but it should fall sometime within the months of spring.
The reasoning for the double digit rule is that our optimal sleep temperature is around 18 degrees Celsius. It follows that the closer the ambient temperature is to this magic figure, the less we need to do to achieve it. Coming out of winter, this usually means needing less layers to wrap ourselves up in to stay warm.
While you could simply whip off your winter blanket and rely on a sheet and quilt combination as the nights get warmer, chances are you'll find this doesn't quite provide the variability you need as the seasons change. You might find it a touch chilly when a cold front's moving through or far too hot when summer pops its head in early for a weekend. The best option? Adding a lightweight linen blend blanket to your ensemble.
If you've clicked on the link above, congratulations: you've just found your new best friend. Our Sogno Linen Blend Blankets have been designed using the perfect balance of cotton, linen, and polyester so they're soft, breathable and long-lasting. While these qualities are appealing year-round, the insulating properties of linen are what really makes the blankets ideal for spring.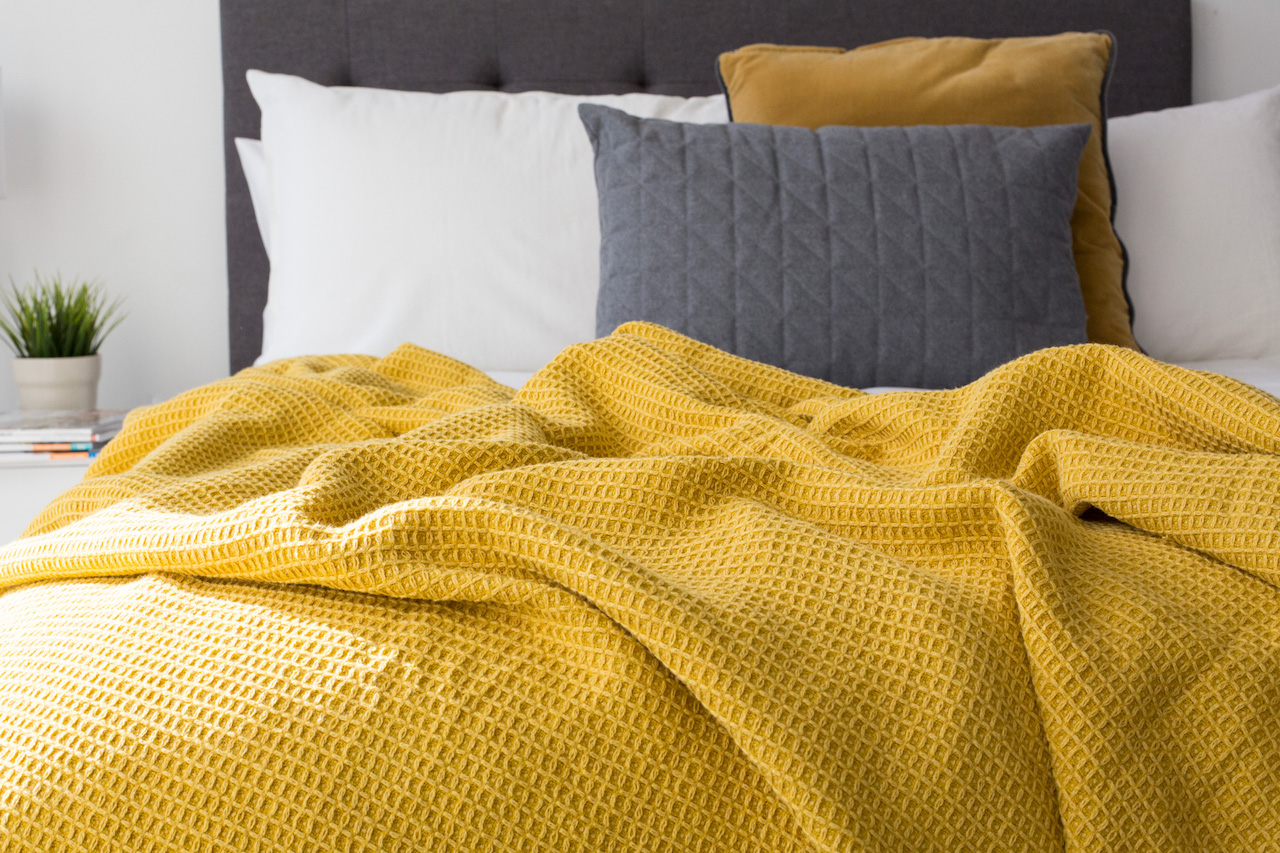 Thanks to largely hollow fibres, linen acts like an intuitive reverse-cycle air-conditioner, keeping you warm when it's chilly and cool when the temperature is heating up. As well as helping you weather different temperatures from week to week, these blankets will keep you comfortable as the mercury dips overnight and starts to climb again in the morning, giving you a gloriously uninterrupted sleep.
Consider your spring blanket conundrum sorted.
Join over 240,000 Subscribers. Receive huge exclusive discounts straight to your inbox.
---