Posted by The Canningvale Team on 7th Mar 2018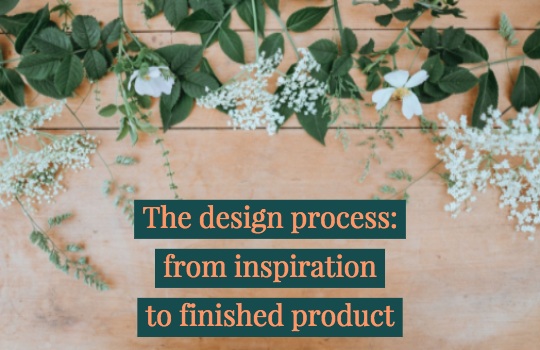 It's no secret we love design here at Canningvale. We take every single one of our products from ideation through to completion, thinking carefully about look, feel, and function. To give you some insight into what goes on behind the scenes, we sat down with our Managing Director, Jordan, and picked his brains about the creation of our newest collection, the beautiful CinqueTerre quilt cover sets.
What was the inspiration for the collection?
With all of our designs or new product innovations I try to examine the state of things in our current society, from world events to cultural and creative influences, like what's happening in film. Essentially, I take stock of the things that are bubbling beneath the surface of the everyday world and look at how they're influencing the way we live.
I try to sum it all up and ask myself some questions. What would I want to see when I walk through the door from a long day at work in my home? What will bring me peace, happiness and stability in an ever-changing world? What fabric or texture removes tension from the body? And the list goes on. Once I've answered these questions, I get to work.
When I was going through this process with the Cinque Terre collection, I came to the realisation that technology is taking a greater part in our everyday lives, making everything appear neat and analytical. I think there's now a kick-back to this, and the minimalistic is fading. Emotion is coming back in a big way, allowing for more personality-infused design that adds colour and variety to our lives.
We know that our customers don't want to be stereotyped or buy into trends, so this was also an important factor when it came to the designs. I wanted to create something that had an emotional element and also felt very personal; something our customers could take ownership of and feel good about.
Once you'd come to these realisations, how did you move from the conceptual phase to a concrete design?
Building on the idea of moving away from stark, minimalistic design towards something more emotive, I started thinking about experiences that bring warmth, comfort, and joy, like a big bowl of ice-cream or a walk along the beach holding hands with someone you love.
In this stage of the process, I was also mindful that we didn't want to create a range that was so colourful and bold it would be overwhelming in the home. It was important to include some neutral tones (as we tend to do with all of our ranges), because they promote calmness and serenity, and provide a background upon which anyone can express themselves. It's a way we encourage a unique experience; a way for the customer to connect and combine the other textures and colours in their homes and develop their own style.
In the end, I decided emotion and experiences could be evoked with the use of pastels, and that these would also bring a sense of softness to peoples' homes; something I think has been missing the past few seasons with the focus on minimalism.
Once we'd decided on the colour family, we created three distinct palettes:
Our Ice Cream Recipe;
Our Jewel Stones; and
Our Nature and The Open Air.
We then went to work and created the designs you now see in the Cinque Terre Collection. The designs were drawn to allow our customers to decorate, adorn, and enhance the settings of their daily lives through statements of colour, providing freedom from the concrete jungle and busyness of everyday life.
How did you decide on the material and weave?
As I mentioned earlier, I start thinking about the feel of each product right from the beginning of the design process, asking myself questions about what impact different textures have on our moods.
With printed quilt cover sets you are limited as you need a flat surface to print on. Essentially you have 2 options: 100% cotton or poly cotton. For me - even though it's a more expensive process - it was an easy choice to go with 100% cotton, due to the softer and more breathable nature of the fabric.
What's it like seeing the final product?
In one word, emotional. It's exciting and a little bit scary. It's also a sense of completion in a way. Most product ranges take about six months to move from conception through to final production samples, so it's quite an amazing experience to hold something in your hands that was just some ideas on a piece of paper not that long ago!