Posted by The Canningvale Team on 22nd Jan 2021
The interior design industry has evolved and grown tremendously over the past few years. With the advent of new technologies such as social media, mobile apps and digital connectivity, the trends and nature of the industry have changed and advanced significantly. This week we had the pleasure of interviewing Susie, a seasoned interior decorator and stylist with over 20 years experience. Susie sheds light on the ways in which the industry has evolved over the years, reflects on the biggest lessons learnt along the way and offers expert styling tips.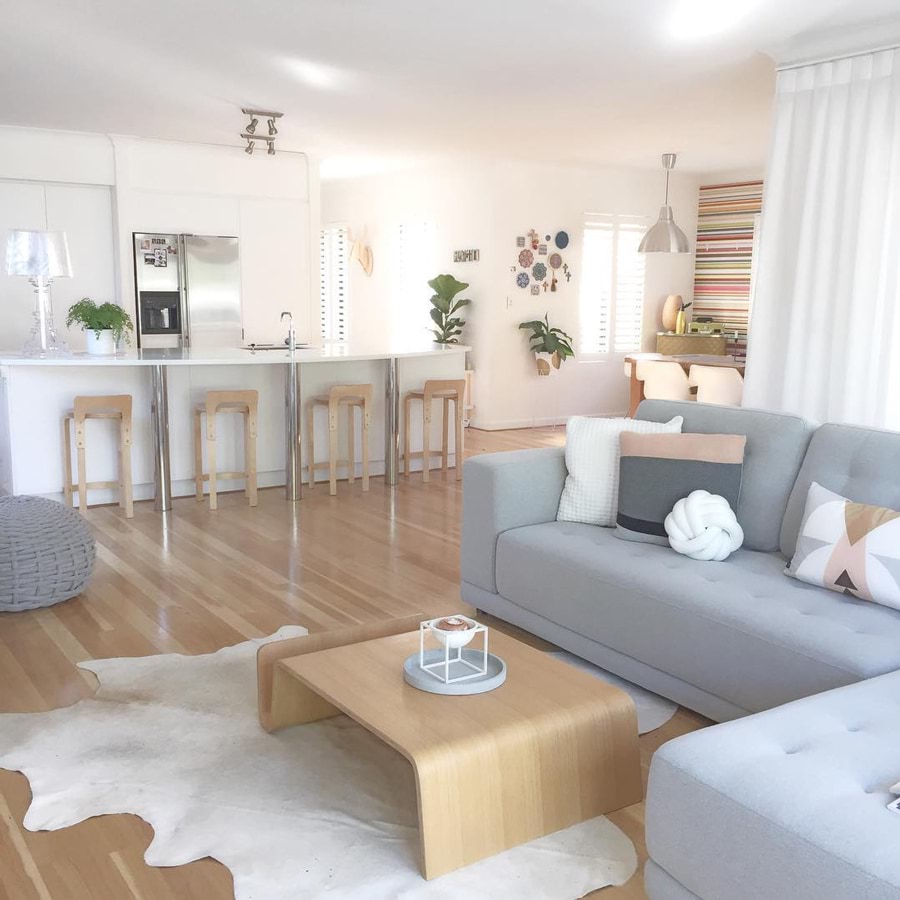 1. Introduce yourself and tell us a bit about your background.
Hi I'm Susie and I live in Perth Australia with my husband Greg, our two children and labrodor puppy Bear. I'm the owner of Susie Q Design.
I've always loved interiors and my mum tells me that even when I was little I used to constantly change my room around to create new looks! I studied at RMIT in Melbourne and have been working in the industry for over 25 years. Most of all I absolutely love what I do!
2. How would you define your personal interior style and aesthetic.
The style for our home is ever evolving. It is always light and bright with lots of white and currently has a Scandinavian influence. Our main pieces – sofa, dining table and entertainment unit have stayed the same, it's just the accessories that change and make up the style. Our home combines treasures we have collected over the years with newer additions to make it uniquely ours. It's important to me that our home reflects our relaxed way of living and isn't so precious that I have to spend time worrying about it
3. What are some of the biggest changes in the industry you've seen over the years?
Style evolves but it also goes in circles! When I first started decorating 25 years ago it was all about apricot and black – which today equates to blush and charcoal.
There is so much choice now! Accessing furniture and decorating items from all over the world through the Internet rather then paper catalogues from a handful of suppliers, has completely changed the industry.
4. With your extensive experience in interior decoration, what are some of the biggest lessons you've learnt along the way?
Always live in a space before you start to make changes. Rooms change with the seasons and what you think you need when you first move in may not be necessary at all.
Also you can't go past the importance of light in a room! Natural light is best, but lamps can be added to darker pockets of your home to bring them out of the darkness and create interest.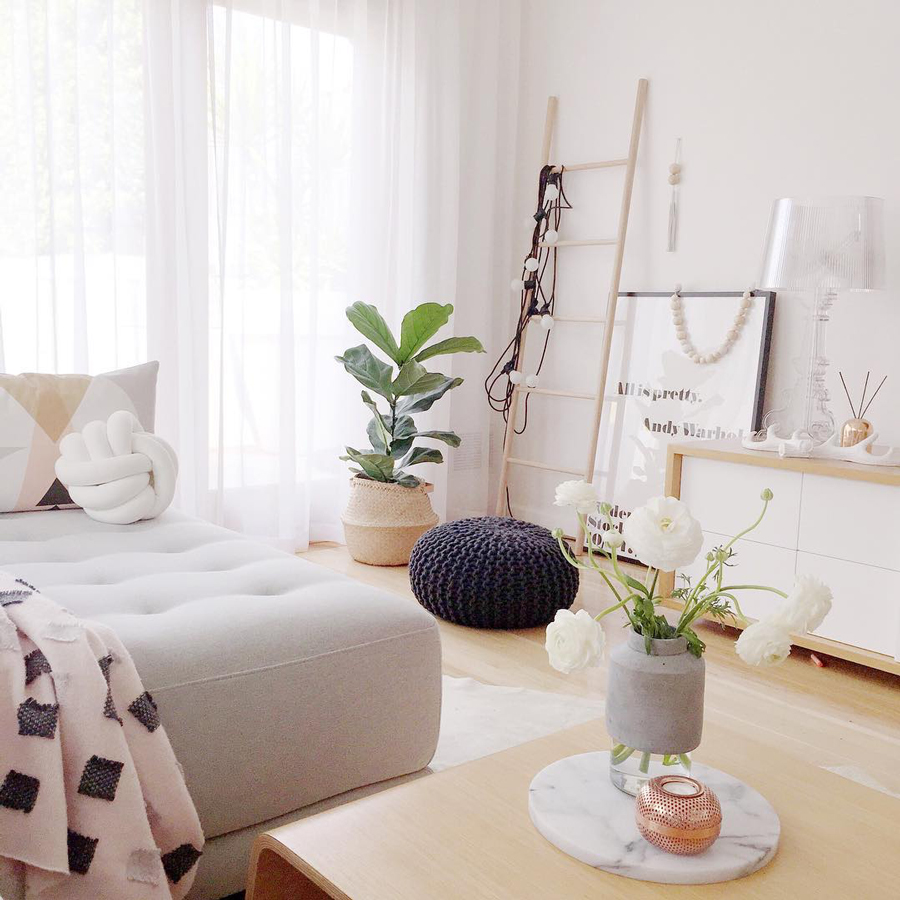 5. What do you love most about your job and what aspects do you find most rewarding?
Homes are such a personal and private space and I always feel honored to be invited in to assist. I love getting to know my clients, their spaces and working with them to create a home that is uniquely theirs. To hear comments from them like "I never would have thought of that" or "we couldn't have done this without you" is always heart warming. The final reveal when all of the things we have discussed and sourced come together and I see how happy they are, is always a fantastic feeling.
6. What is your top interior styling tip?
Stay true to yourself and your home. You don't need to follow trends; the spaces in your house are a reflection of you and that's what makes it your home. Fill it with pieces you love and treasures that are important to you. Most of all have fun with it :)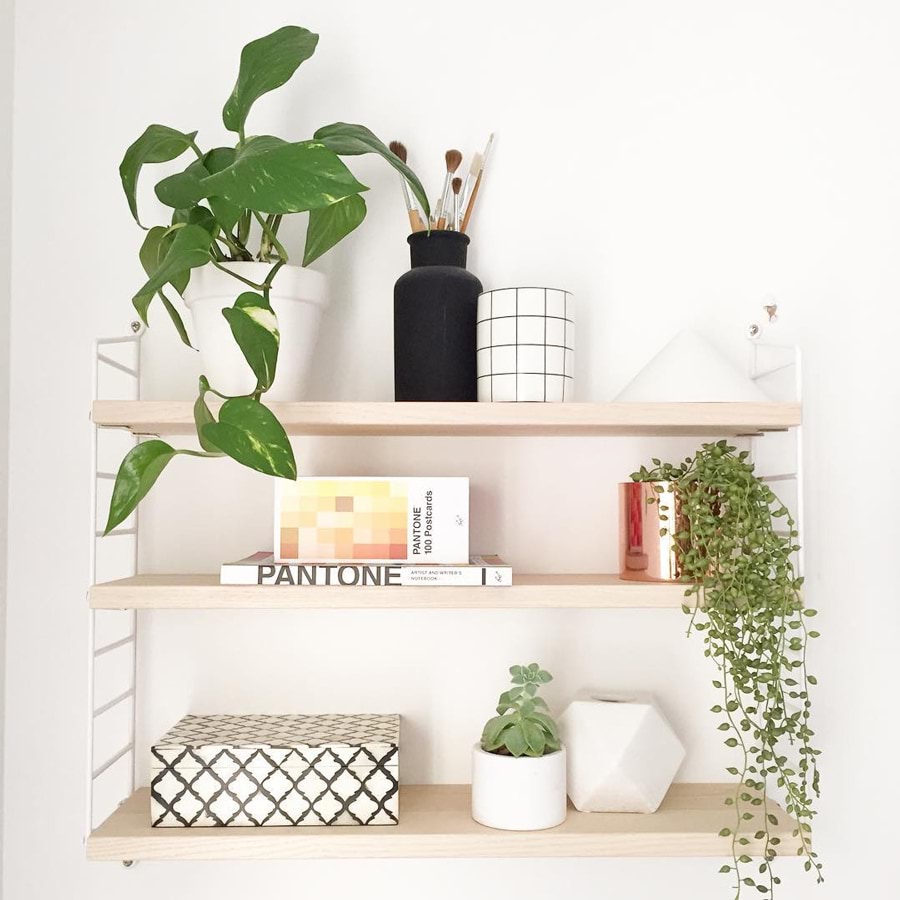 7. You recently styled our Sogno Linen Blend Blanket and Vintage Softwash Quilt Cover Set. Can you guide us through how you styled this look and tell us what aesthetic you were going for?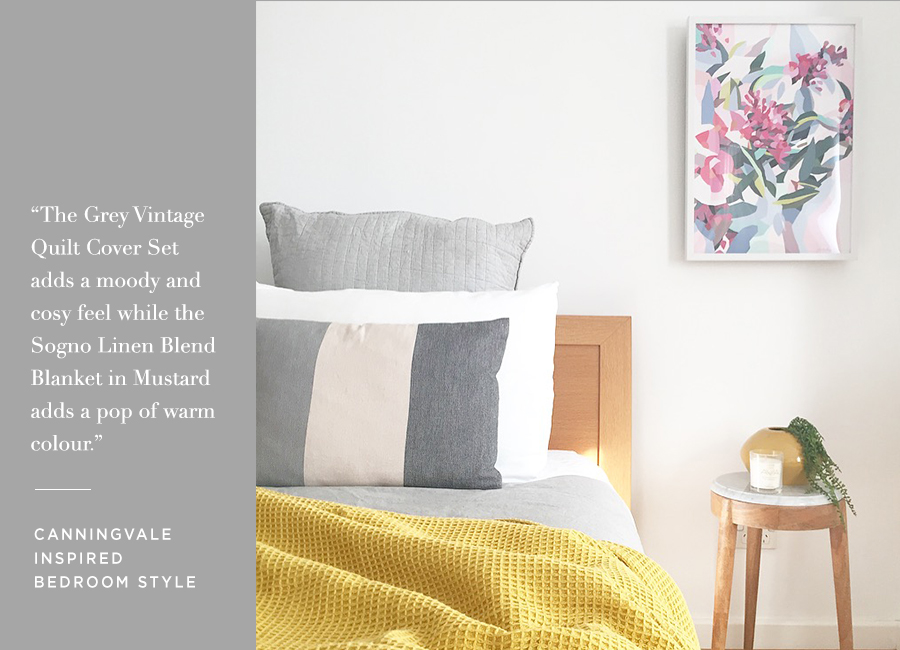 Our bedlinen is all white for the summer time so for a winter look these two pieces are perfect. The Grey Vintage Softwash Quilt Cover Set adds a moody and cosy feel while the Sogno Linen Blend Blanket in Mustard adds a pop of warm colour.
By adding some gorgeous pink and yellow toned artwork and a feature cushion with blush tones, the bedroom has a fresh feel but with warm undertones for the winter months.
8. What is your favourite space in your home?
Our open plan living, dining and kitchen area is my favourite space in our home. It's a happy space where we all gather and spend family time together. The kids do homework at the kitchen bench and Friday night pizza making and movie night is a big favourite. I like to keep this space fairly neutral so it is easy to live with and great storage certainly helps to keep everyone's things tidy.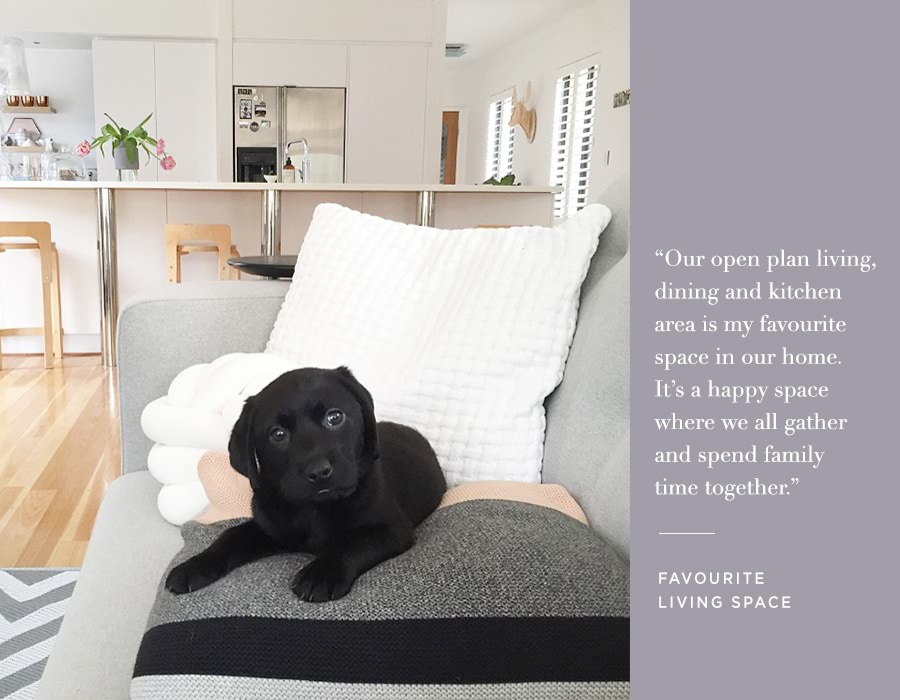 9. Lastly, what's your advice for people who want to pursue a career in interior decoration and styling?
Follow your creative dreams! And definitely follow it up with study in the relevant field. Also if you are going to run your own business be prepared for lots of administration work combined with creativity.
---
Inspired by Susie's style?