Posted by The Canningvale Team on 27th Aug 2020
Touching your new set of towels and bed linen for the first time is always a delight. Imagine that soft, fluffy and smooth feel as you gently brush the products against your skin. Plus, their colour and look surely add to the overall luxurious experience. Heavenly and cosy, right? And as much as possible, you want to keep it that way.
To help you achieve that, we compiled helpful tips from our reliable customer service team on how to avoid discolouration and keep your towels and bed linen soft and smooth even after years of washing.
1. Remember the basics
As a general rule, you should wash towels and linens separately from other garments and make sure that you launder them with similar colours. For example, dark towels should never be washed together with light-coloured ones.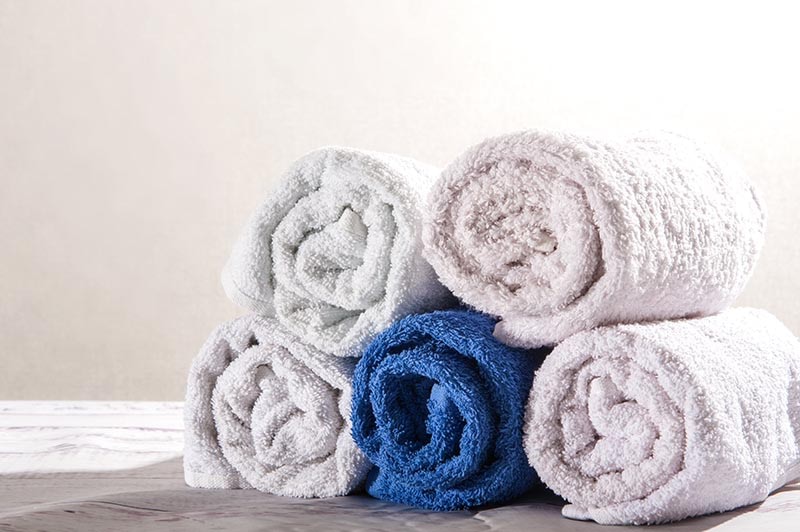 Aside from properly segregating towels and bed linen, it would also help to do warm gentle machine wash at max temp 40°C. Then use a gentle spin cycle speed of 800 Revolutions Per Minute (RPM) to prevent the loops from being squashed, flattened and rough.
Then, make sure not to over-crowd the washing machine so that there is plenty of water to soak and wash the towels or linen with.
2. Reduce the use of detergents
There's a laundry myth that it's better to use more detergents when washing your towels or bed linen. However, there is no truth in this as excessive use of detergent can leave detergent residues. In turn, this will attract dirt, making the fabrics stiff and can turn whites into grey over time.
If you're using a front loader washing machine, remember that you'll only need 1/4 of the same amount of detergent you would use in a top loader. Always go lightly with your use of detergent.
3. Avoid softeners and optical brighteners
Aside from cutting back on detergent, the components of the powder or liquid you use in washing your towels or bed linens are also important. Always choose a mild detergent without fabric softeners, bleaching agents and brighteners. This is because additional softeners impede the drying ability of your towel. Optical brightening agents also cause the towels to fade and lose their original colour over time.
Lastly, beware of cosmetic products containing Benzoyl Peroxide or chlorine-based bleaching agents as they can bleach or discolour your towels.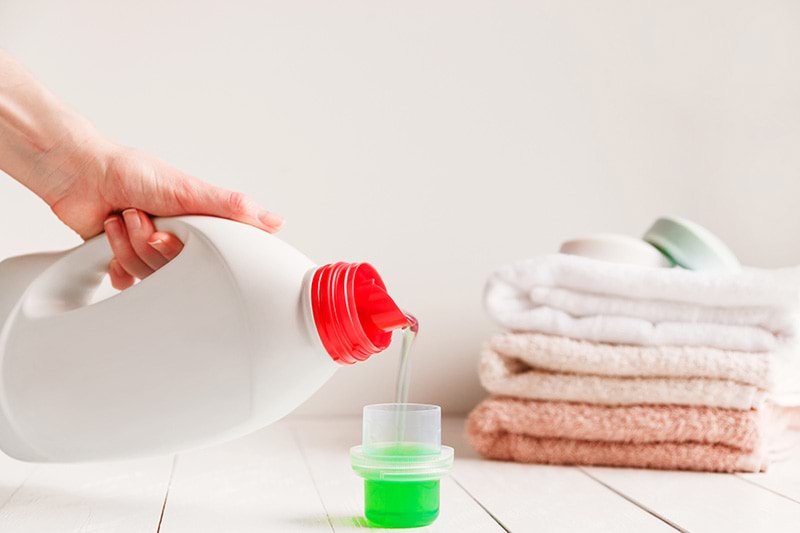 4. Wash your sheets and towels with baking soda and vinegar
Soften your bedsheets by using two products from your kitchen. To do this, simply place your new sheets into the washing machine after removing them from their packaging. Then, add a cup of baking soda to the machine instead of your regular laundry detergent. Finally, wash the sheets on the machine set to a regular cycle using warm water.
When it's time for the rinse cycle, set the machine temperature to cold and add a cup of white vinegar. The vinegar will help to soften the sheets further but is completely optional.
The baking soda and vinegar trick also work for towels. It is recommended that you wash your towels using one cup of vinegar every six weeks to help soften them. This tip will help eliminate the soapy residue that can make your towels rough and less absorbent. Don't worry about your towels smelling like vinegar as the ratio of the water to vinegar in your machine is a lot higher.
On the other hand, you can use baking soda to loosen up the fibres of your towel and remove chemicals or grime and musty odours. Simply mix half a cup of baking soda with a regular amount of detergent when washing.
5. Line dry your sheets
Once you're done with the rinse cycle, remove the sheets from the machine and hang outside to dry in the sun to help soften them further. If you don't have enough space to dry them outside, you can opt to place them in the dryer and dry on a low setting. Take note that drying your sheets at a much higher temperature can cause shrinkage.
After drying the sheets, you also have the option to wash them once again using a regular amount of detergent. Although this may sound like a lot of work, it can actually make your sheets softer. Then, line dry the sheets again before settling it in your bed.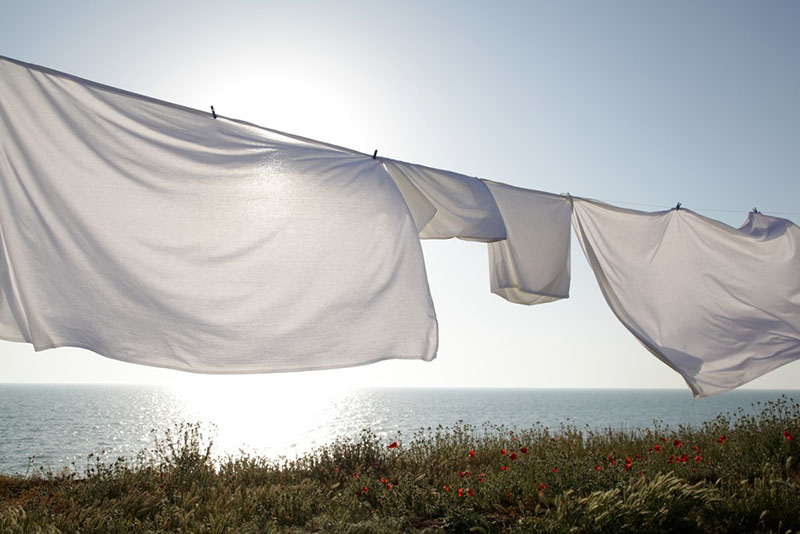 There you have it! These tips may sound handful but when done right, you'll be able to enjoy your favourite soft, fluffy and beautiful bed linen and towels for a longer time.
If you're still on the lookout for towels and bed linen for you, you might also want to head over to our towel and bed linen collection.
You Might Also Like:
-How Long Should You Nap for A More Refreshing Day?