Posted by The Canningvale Team on 23rd Dec 2021
Tired of wrestling with your fitted sheet, only to end up with a crumpled mess that could pass for abstract art? Trust us, you are not alone in this battle, and fear not! Canningvale is here to save the day, armed with a folding solution that will banish those embarrassing linen closet struggles forever!
Get ready to bid farewell to that secret shelf of shame and embrace the fitted sheet folding game with confidence! Our team has put together these foolproof instructions that will have you folding like a pro in no time.
So if you're ready to transform your linen closet from chaos to perfection, let's dive right in and discover the secrets to mastering the art of fitted sheet folding.
If you're tired of guests asking awkward questions, check out the step-by-step instructions below from the amazing @stilettos_and_bricks and @liz.amaya.style
Start by laying the fitted sheet on a flat surface with the elastic band facing upwards.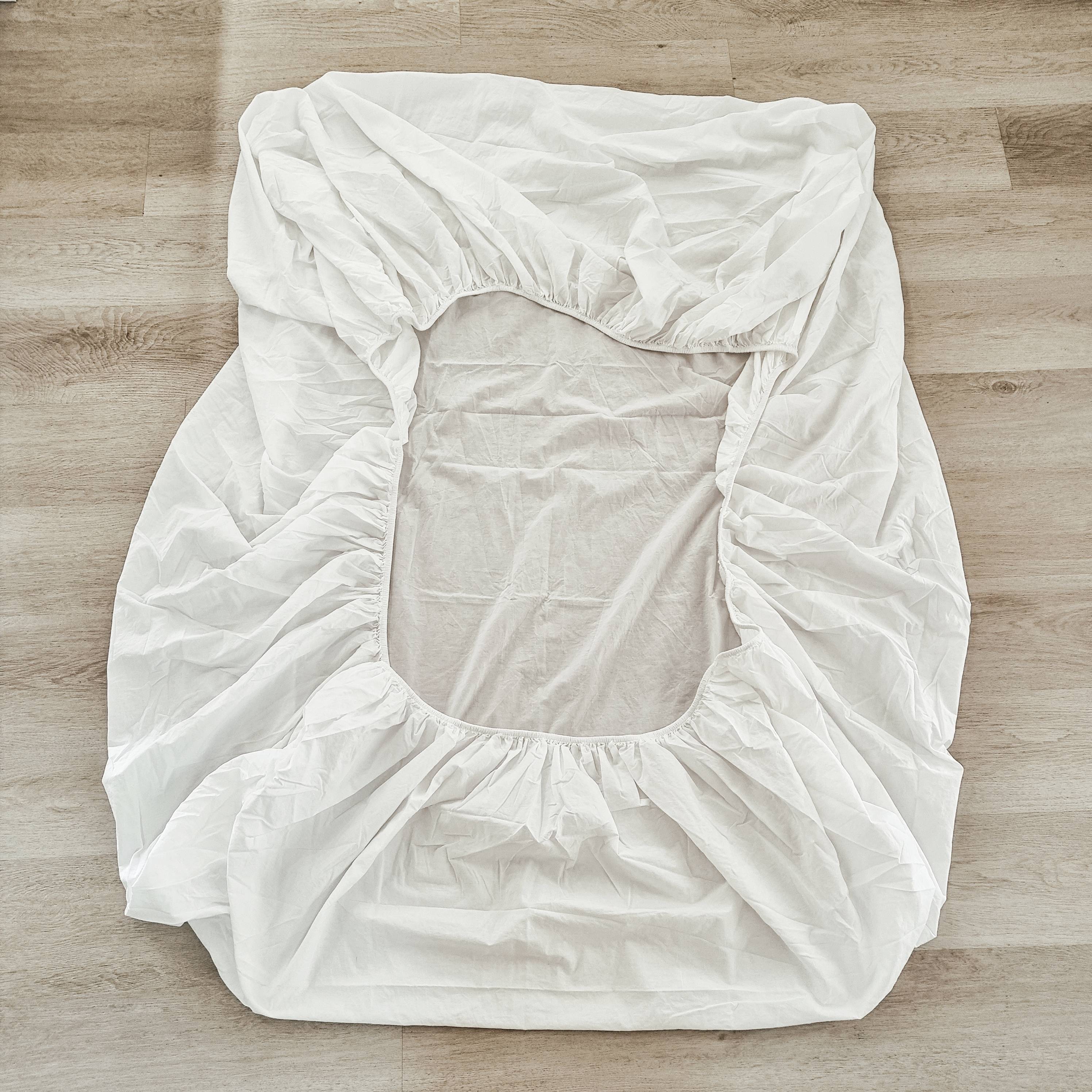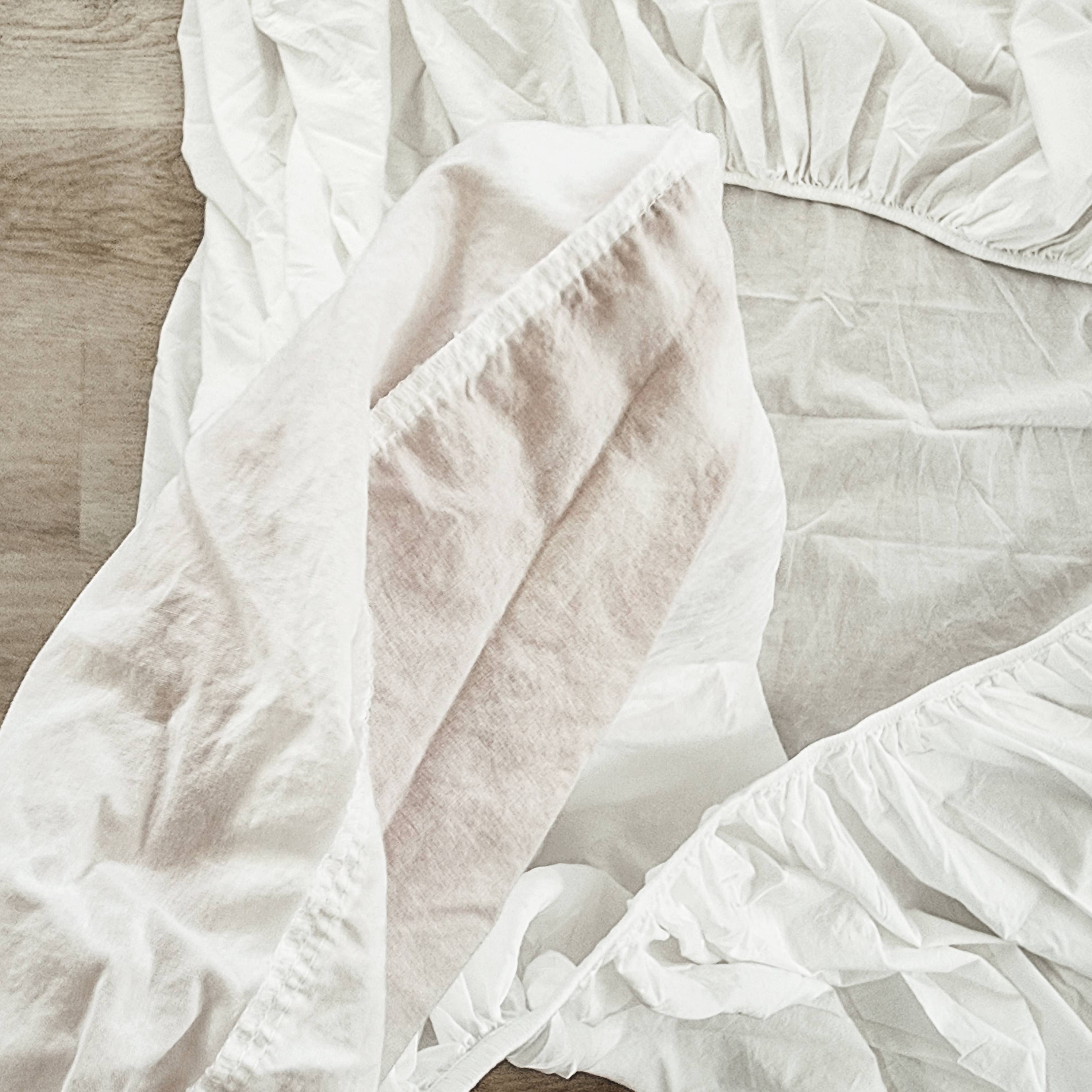 Grab the bottom corners of the fitted sheet and turn them inside out, so the edge seams are facing outwards.
With one hand in each of the bottom corners, tuck them into the top two corners, ensuring they're aligned.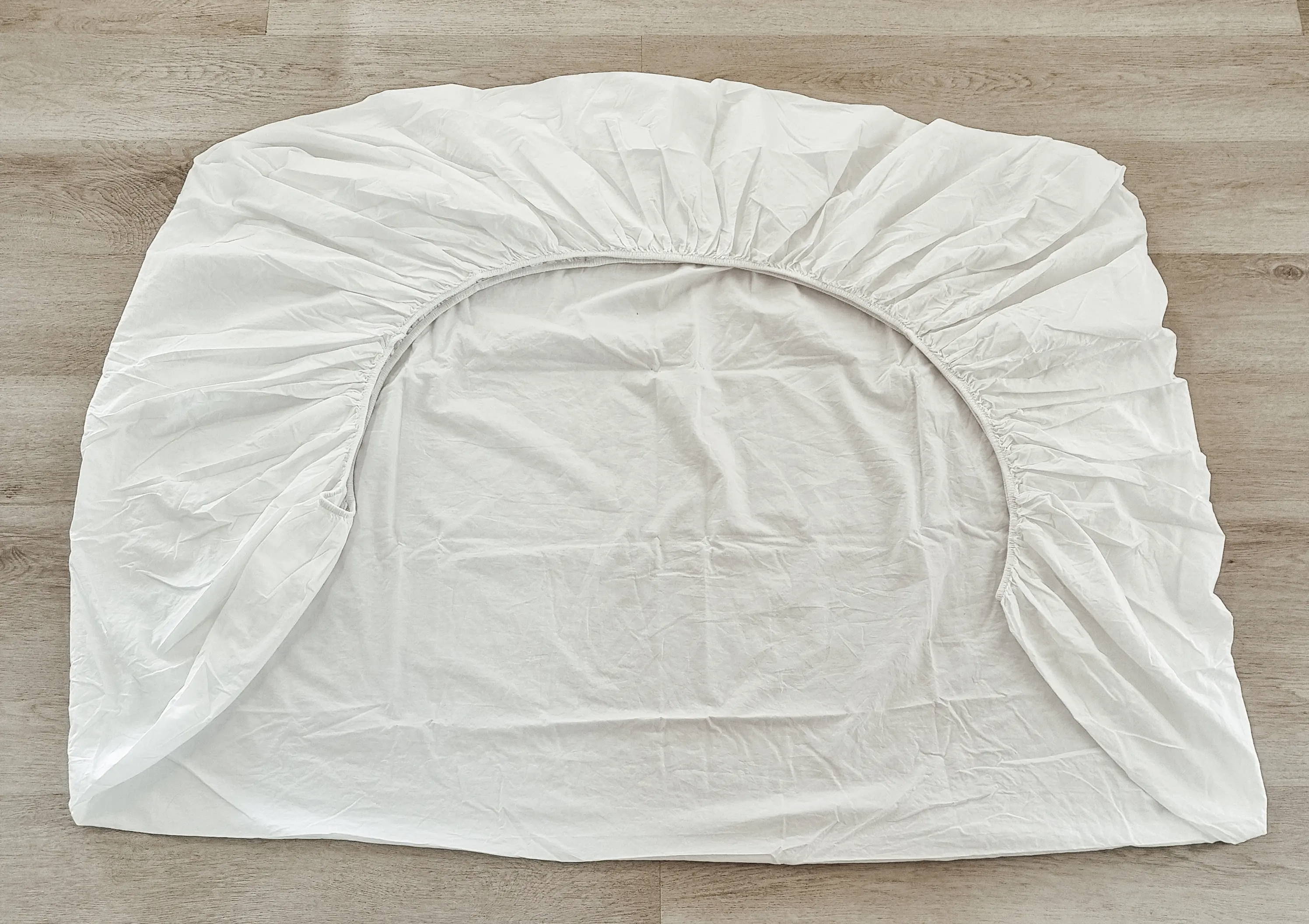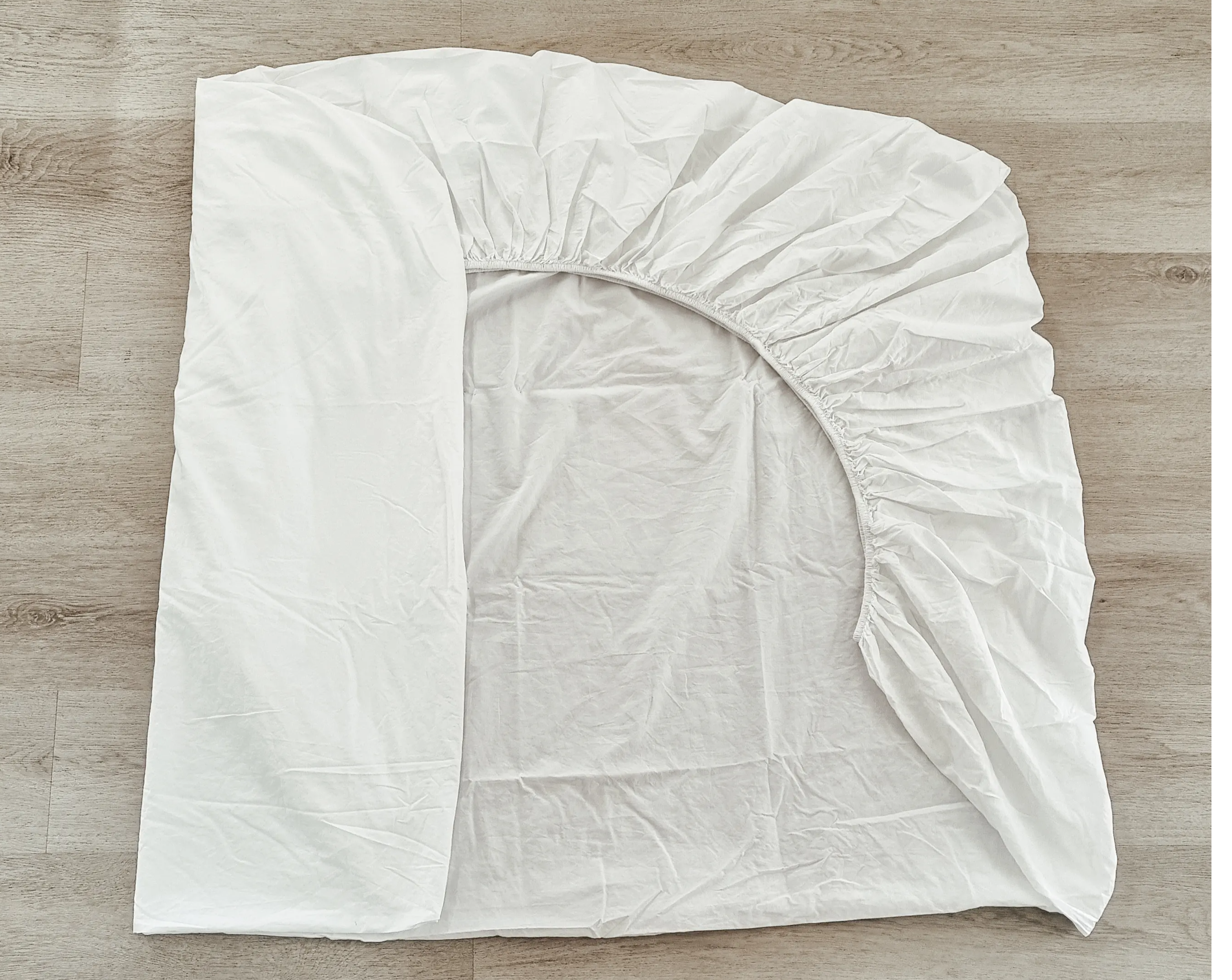 Fold the left side of the sheet into the centre.
Fold the right side of the sheet into the centre, creating a rectangle shape.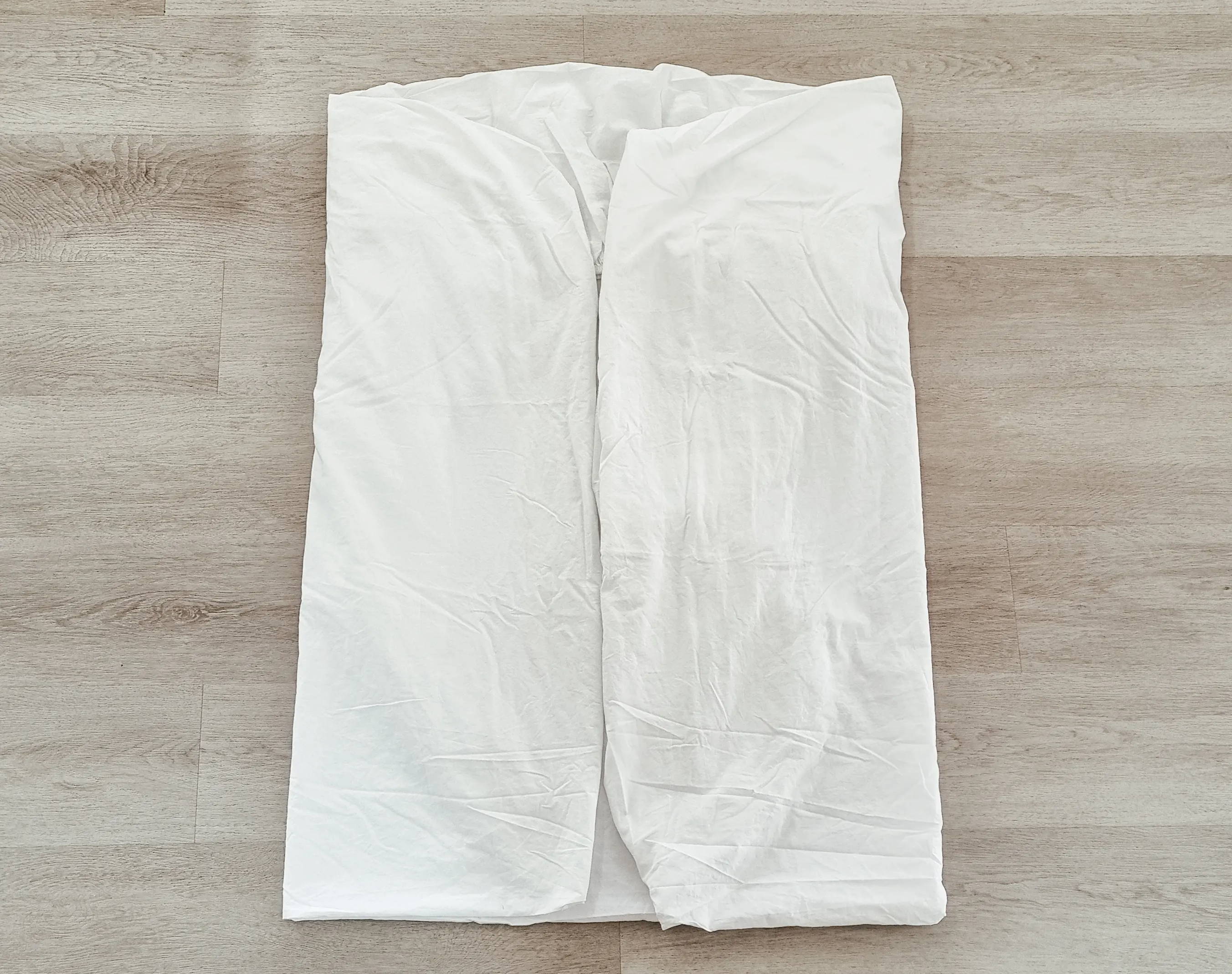 Fold the top half of the sheet to the centre, followed by the bottom half.
Now, fold both edges into the middle, forming a smaller rectangle.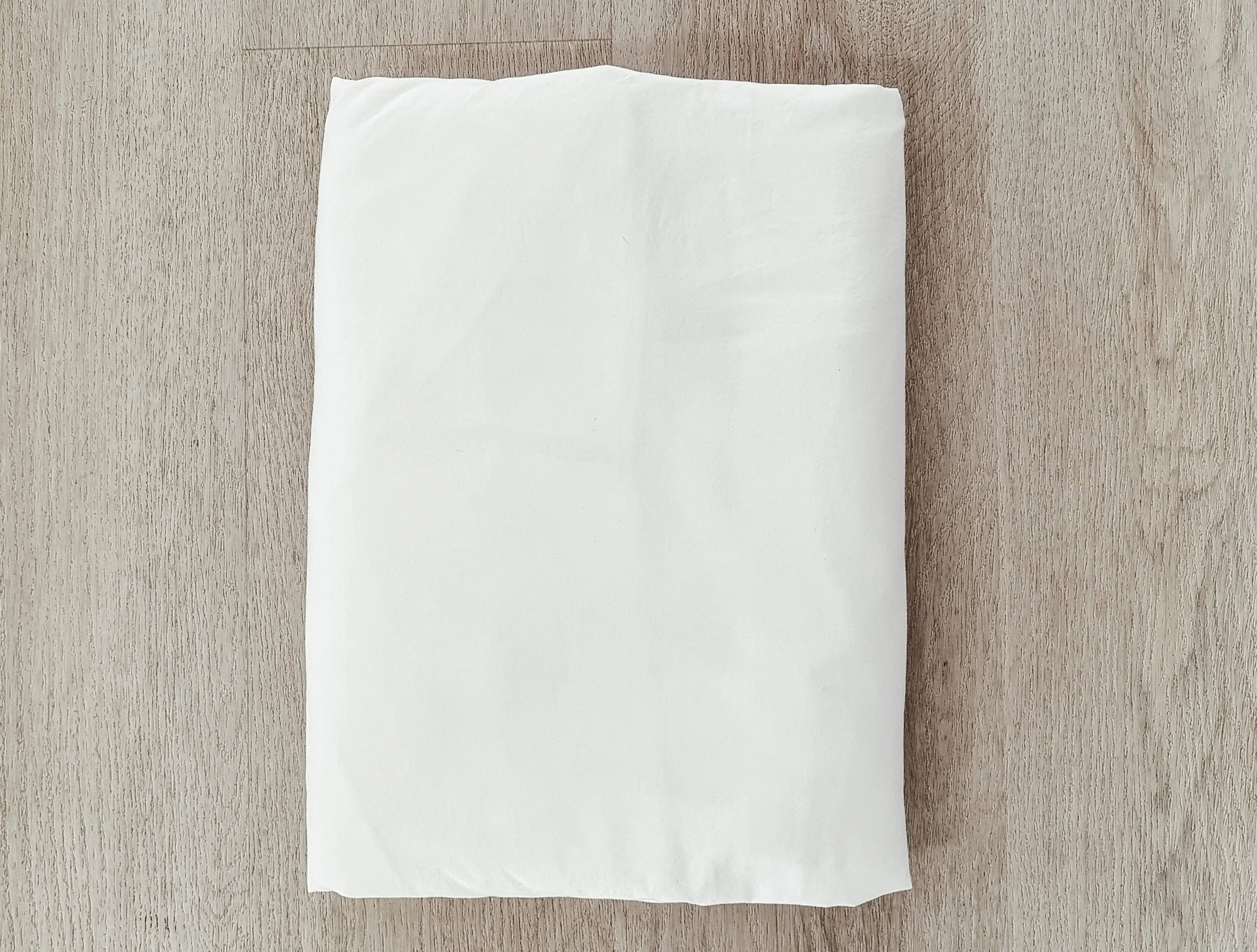 Finally, fold the sheet into equal thirds to achieve a neat and tidy rectangle.
How to store sheet sets in your linen closet
Voila! You've successfully conquered the fitted sheet folding challenge! No more stuffing it into the back of the closet as if it's a classified document. But wait, there's more!
Want to maintain an impeccably organised linen closet and effortlessly find your matching sheet sets every time? Here's the scoop:
Stack the matching flat sheet, one pillowcase, and the fitted sheet, creating a unified bundle of bedding brilliance. Now, slide this bundle inside the second matching pillowcase. Fold the pillowcase in half, and hey presto! You've achieved linen closet nirvana – neat, tidy, and ready to be stored with ease!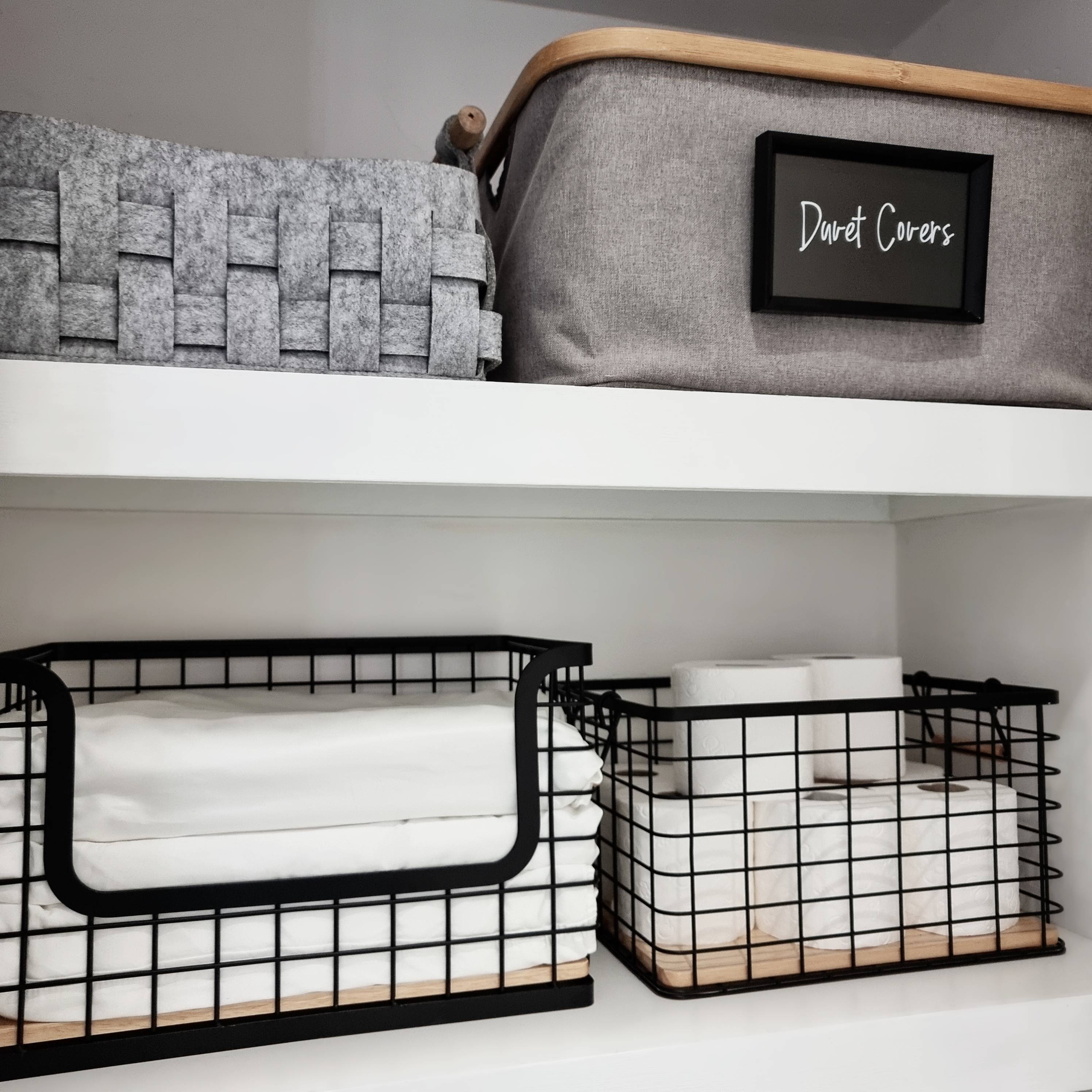 Now it's your turn to go forth and conquer the world of folded fitted sheets and linen closet organisation! Don't forget to share your triumphs (and maybe a few humorous mishaps) with us @Canningvalelove