Posted by The Canningvale Team on 24th Apr 2020
Mark my words, by November you'll be sick to death of heavy textures and bold statement consistencies. But until that time you've got less than a full year to grab some bright colours and unique fabrics and literally throw them everywhere.
If you're anything like me you assumed that means just a funky throw cushion or a heavy rug. But you can actually go crazy with this trend. Everything in the room can be a bold statement texture, where you have to be careful is using too many contrasting colours or patterns. Try to stick to a colour palette with no more than three to five colours and have only one to two statement colours, for example, 3 greys, beige or taupe with 1 deep green, navy or teal.
Will be easy to pick out your accessories if you have your palette decided on. If you've got white, beige or grey bedding you can pick the bright, rich and deep colours for blankets. If your bedside tables and small decor items are statement pieces maybe lean toward neutral blankets and throws to keep the balance. Now that you've got colour sorted, let's talk texture.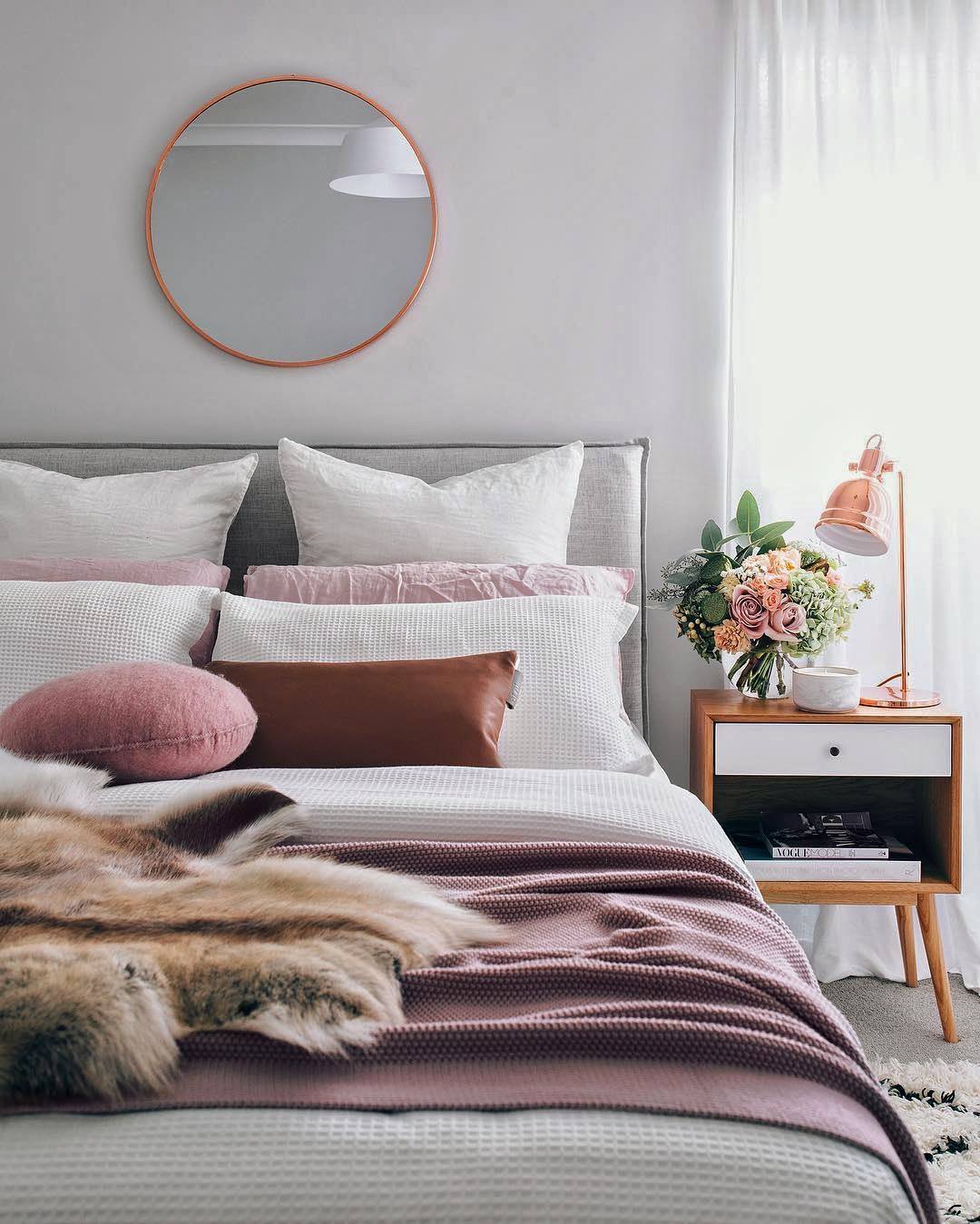 Styled by @oh.eight.oh.nine on Instagram
Waffle Weave & Blankets
Waffle weave fabric, or as it's sometimes called "honeycomb", is named as such for its closely woven square pattern. It is usually made from cotton and on occasion microfiber. It is woven in such a way so that it becomes very absorbent. The weave also allows a great air flow through the fabric so that it dries quickly. It also makes the fabric very breathable regardless of weight, which makes fabric with a waffle weave perfect for any season. Our luxury waffle weave blankets are large enough to look at home on a king size bed and come in beautiful neutrals that are just so easy to match with any bed spread or decor. And the waffle weave adds a layer of texture and eye-catching depth to any room.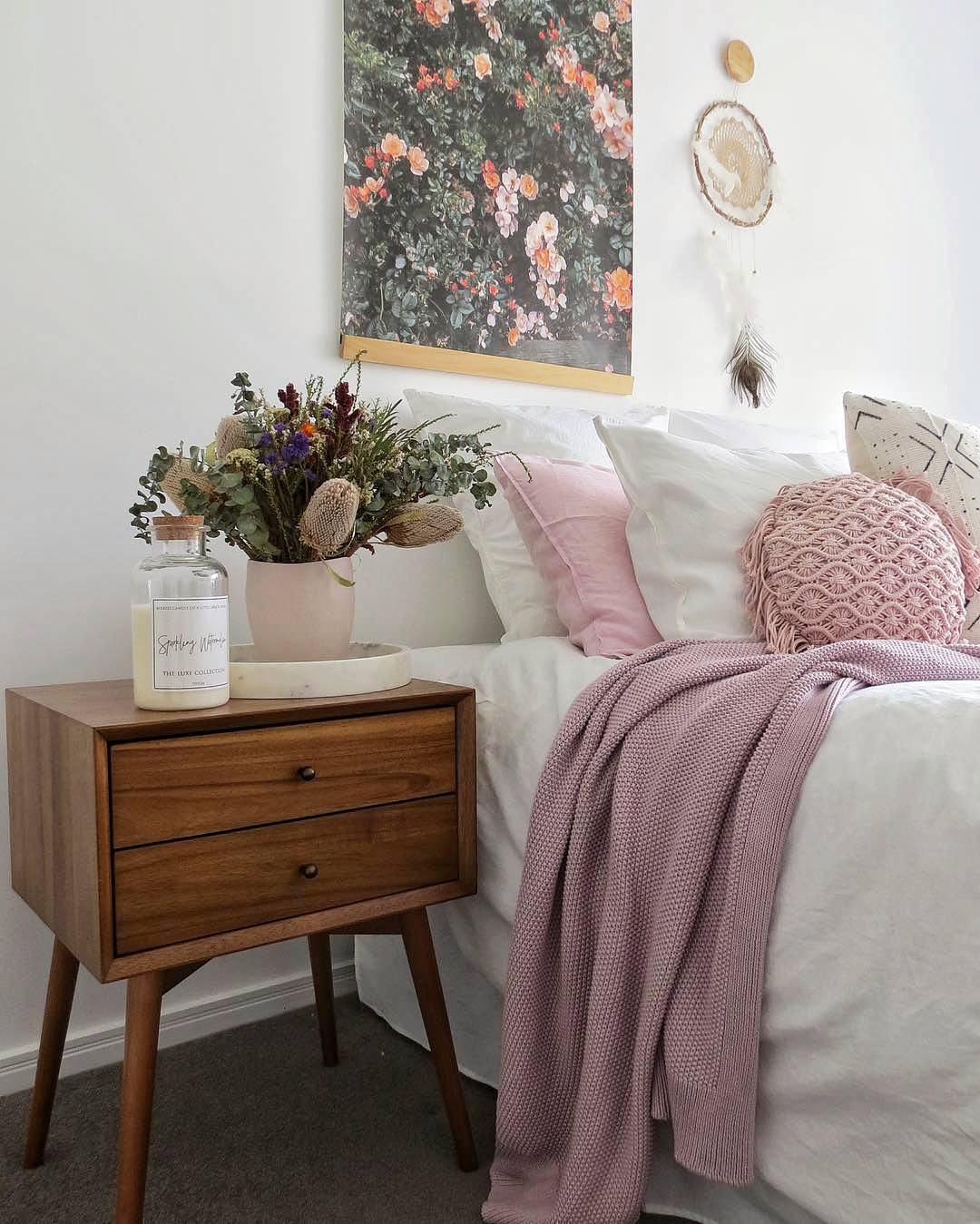 Styled by @becdarragh on Instagram
Comfort Knit Throws
A knit fabric is arguably the most popular and most recognisable texture on trend at the moment. You may have seen those oversized knits floating around Pinterest. Well, if a gigantic weave is just a little too daring for you there is no harm in selecting the regular sized one. It will, I guarantee, still be just as beautifully textured, warm and soft as a mega one. Knits will always be in fashion for their warmth and softness; ours are made from 100% cotton and are often softer and comfier if made from natural fibres. Definitely a warmer material, a knit throw is great to have in the living room or out on the porch for those chilly nights. The texture itself is favoured for its soft look and the idea of warmth and comfort that it presents; it's an easy way to soften a stark area or loud space.
Diamond Weave
Diamond weaves are a type of twill weave which forms the shape of a perfect diamond. Essentially the fabric is woven in a diamond shape, which affords it a stylised texture unlike any naturally occurring ones found in base fabrics. This is a very specially woven blanket and one that is perfect for layering purposes. It is 100% cotton, so while good to pull up on the bed on colder nights, it's very breathable so you're not searching for a comfortable position under a few layers. Because of its light texture, it can be styled with another layer of texture on top of it. Try for example a soft grey bed quilt cover, a white diamond weave blanket hanging across the end of the bed, then a heavier textured blanket in linen or knit strewn across both the diamond weave and the bedding. The top blanket in a soft neutral like blush pink.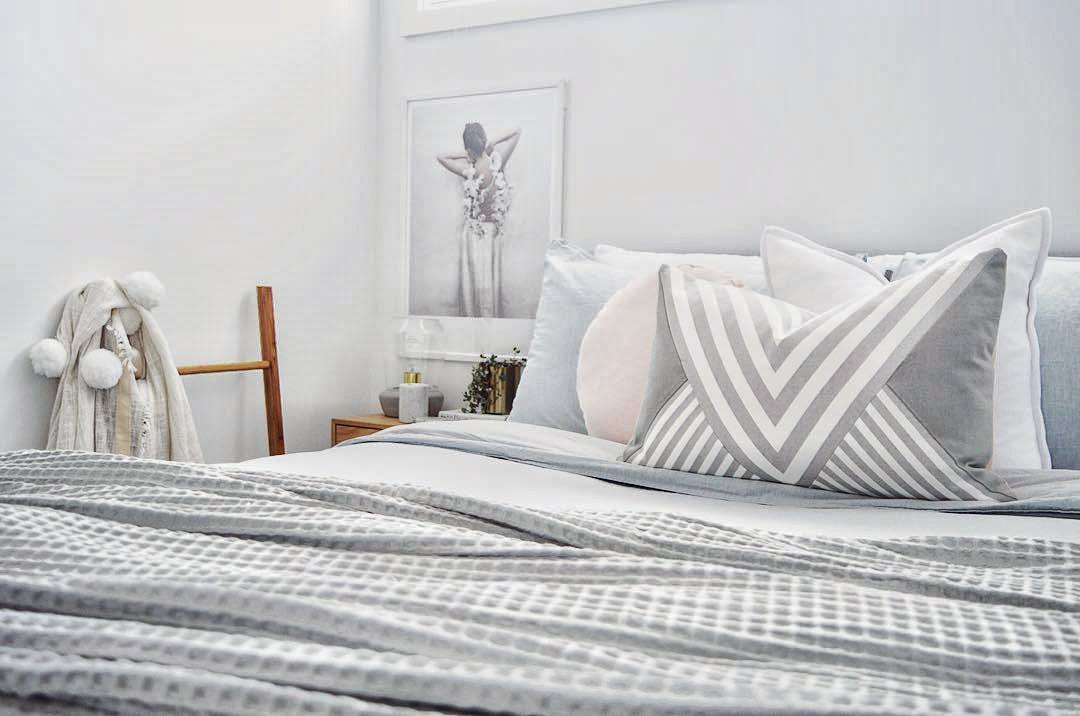 Styled by @home_loves_ on Instagram
Linen
Linen has its very own, very distinct texture and we would be amiss to not at least mention this very on trend fabric. Our linen blend blankets are just the right blend of linen, cotton, and polyester. Cotton for softness, because while linen is a beautiful fibre and has a very strong and unique texture it can be - by itself at least - scratchy and a little less than comfortable on the skin. And it is still a blanket after all; we've gone for style and function, not one or the other. We've also added a small amount of polyester for that extra bit of strength and to really maximise its longevity. You'll find with linen products that dyes absorb beautifully during the production process, so colours always look more vibrant and deep. Our top picks from the linen blankets are the Mustard and Teal - very strong colours that both stand well on their own or work beautifully as a pair.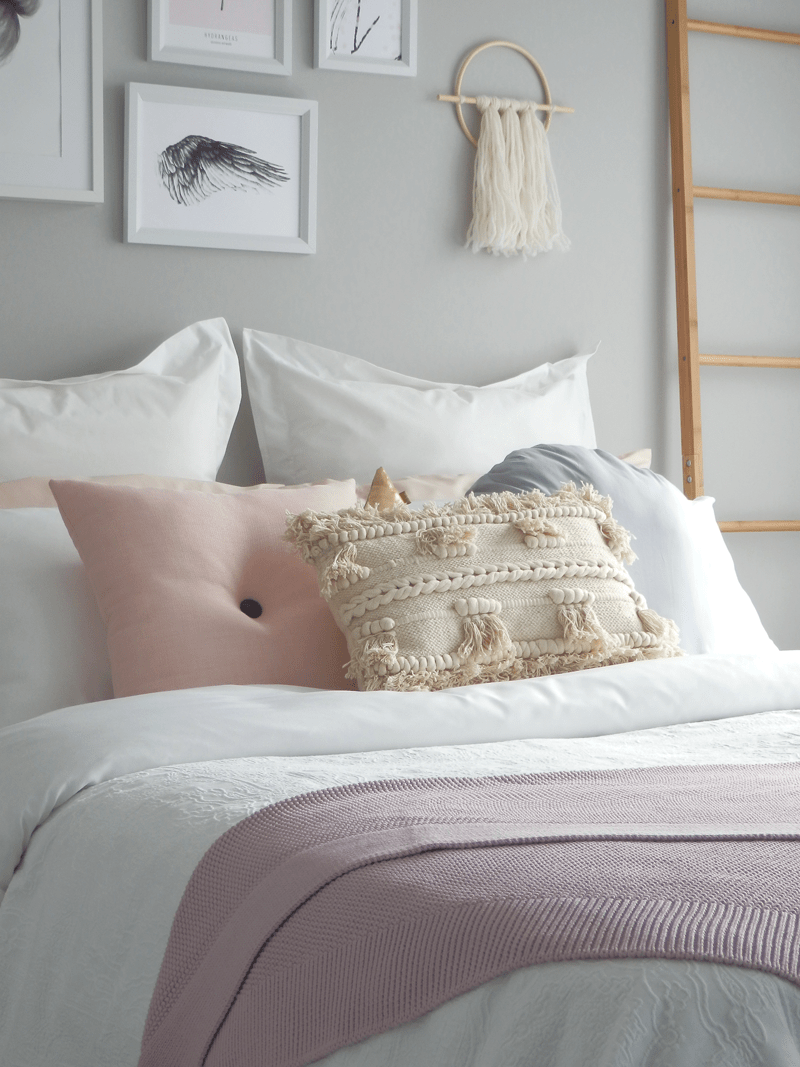 Styled by @woolandwillow on Instagram
The cooler months are on the way in and the only way to be a trendsetter in your household is to jump on the trend while it's still fresh! So Instead of just grabbing the first cover you can find, shop around and find a colour and texture that really speaks to you and your inner stylist. I guarantee there is something for everyone whether you like to be bold, loud and expressive with your interior design or if you like soft, comfy neutrals than you just want to snuggle into.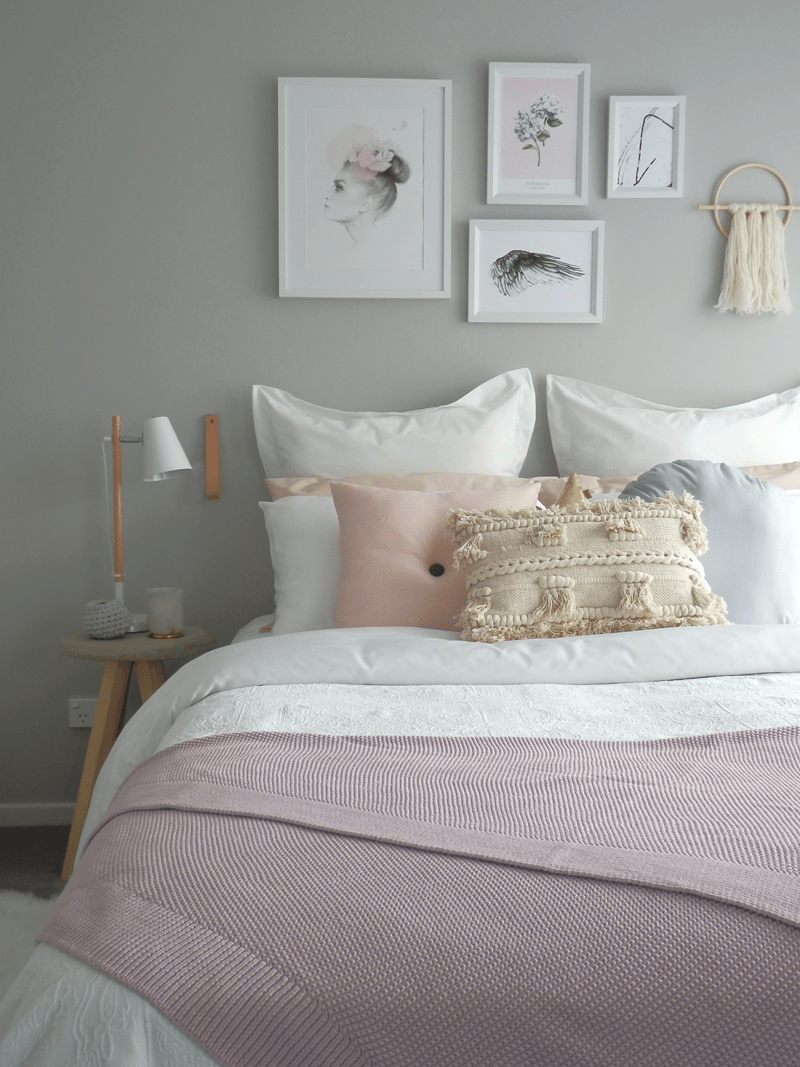 Styled by @woolandwillow on Instagram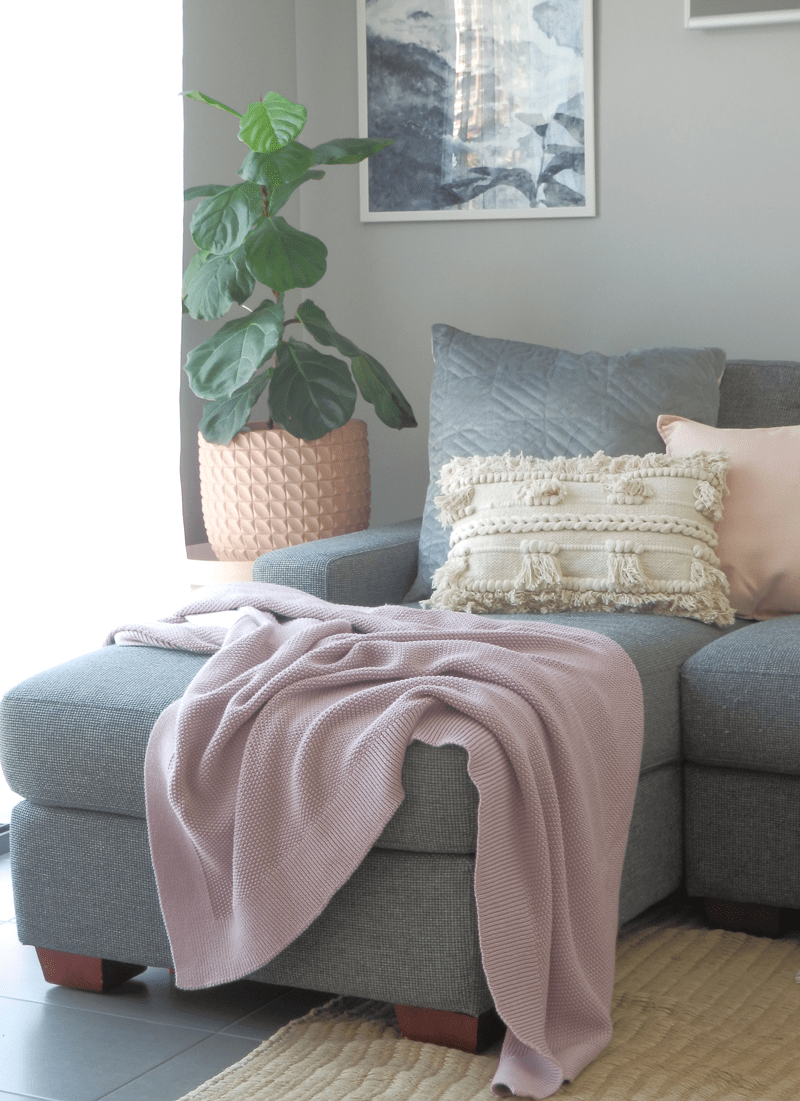 Styled by @woolandwillow & on Instagram