Posted by The Canningvale Team on 22nd Nov 2020
Scandinavian design celebrates simplicity, minimalism and functionality. While this design movement emerged in the 1950s across the Nordic countries, Scandinavian design has been embraced in Australia and has risen as a prominent interior style in recent years.This week we interviewed Shae Dandy, an interior stylist based in Geelong who has mastered the art of Scandinavian simplicity. Her living spaces are bright and clean with a combination of modern and wood furnishings, bold art pieces and cosy accents. In this interview, Shae reveals her top tips on styling and decluttering as well as providing Scandinavian interior inspiration and ideas for designing your own space.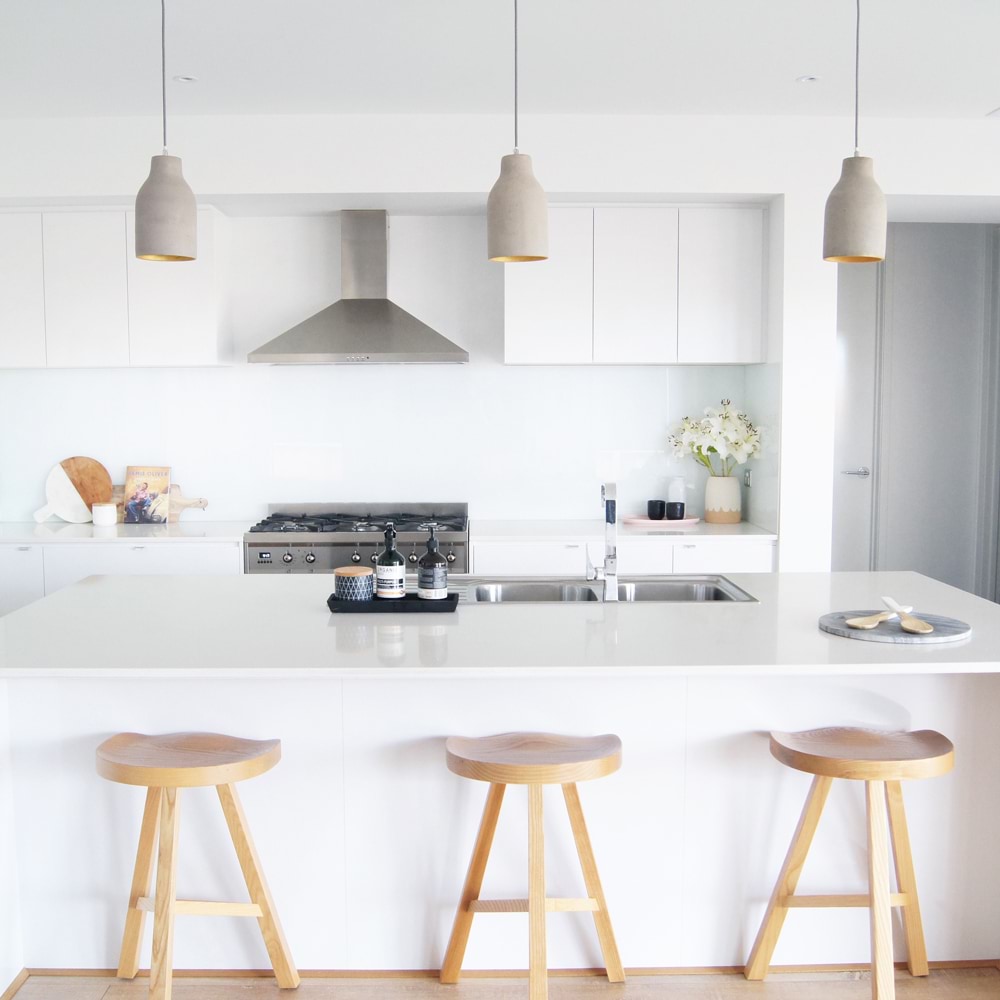 1. Introduce yourself and describe your personal interior style.
My name is Shae Dandy, I'm 30 and live in Geelong, Victoria with my husband Josh. I run the Instagram page Ourdandylife, the name kind of speaks for itself. I would describe my personal style at the moment as Scandinavian inspired that focuses on clean lines and simple silhouettes. My love for wood grain and white together is obvious which you can see quite a bit across my Instagram page. I like bright fresh spaces that have a minimalistic feel that incorporate statement pieces. Having a clutter free home helps achieve this look.
2. How did you decide to pursue interior and product styling? 

My husband and I built our first home in 2015 and right from the planning stages, I was fixated on the design elements of the build. From there the fascination turned to the styling and interiors that make it a home. I didn't intentionally set out to pursue interior and product styling but after uploading a few photos to Instagram I had businesses begin to contact me asking if I would be interested in styling their products. It has gone from there. There are so many amazing Instagram businesses trying to gain more exposure, I feel honoured that they choose me to style their products.
3. Which designers are you influenced by and name your favourite resources for style inspiration.

Most of my inspiration comes from Instagram. I follow so many talented accounts there is never a shortage of feeling inspired, I could get lost scrolling through all of the amazing accounts I stumble across. My favourite accounts belong to Tarina from oh.eight.oh.nine and Catherine from the_stables_. They truly capture everything I love about styling, their eye for detail is perfection. I also source inspiration from pinterest, magazines, blogs, the outdoors, the internet and anything really.
4. You have beautiful artworks hanging on your walls. What are your tips for selecting artwork when decorating your living spaces?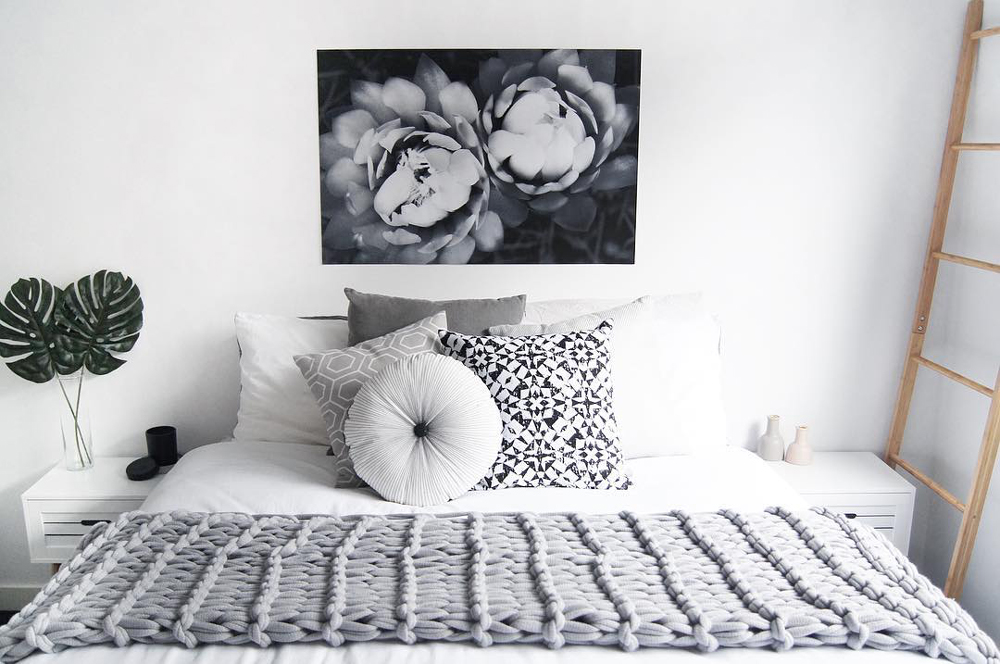 Artwork can make any space come to life and puts your personality into the home. A lovely piece of artwork can turn any dull space into a visually appealing sanctuary. Choose artwork that captures your attention and connects with you. Once you have chosen a special piece, you can incorporate complimentary pieces that add colour and texture. Pieces like cushions, rugs, lamps, and small trinkets create a truly finished look.
5. Your bedrooms are styled beautifully, exuding a calm and cosy look and feel. What are your top tips for styling a bedroom?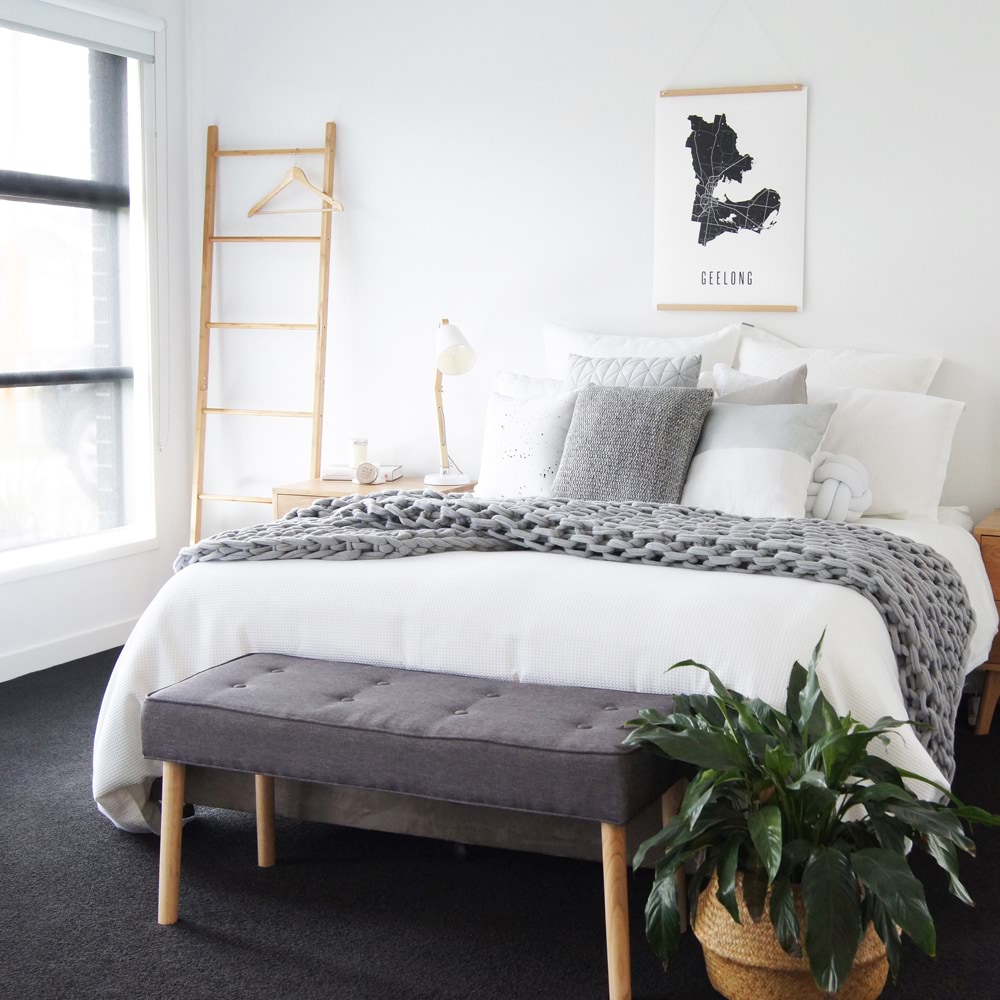 Keep it simple. Don't over think a look. Choose statements pieces and pair them with smaller inexpensive items to create the perfect look.
6. All your living spaces are minimal and clean. How do you declutter your home and keep it organised?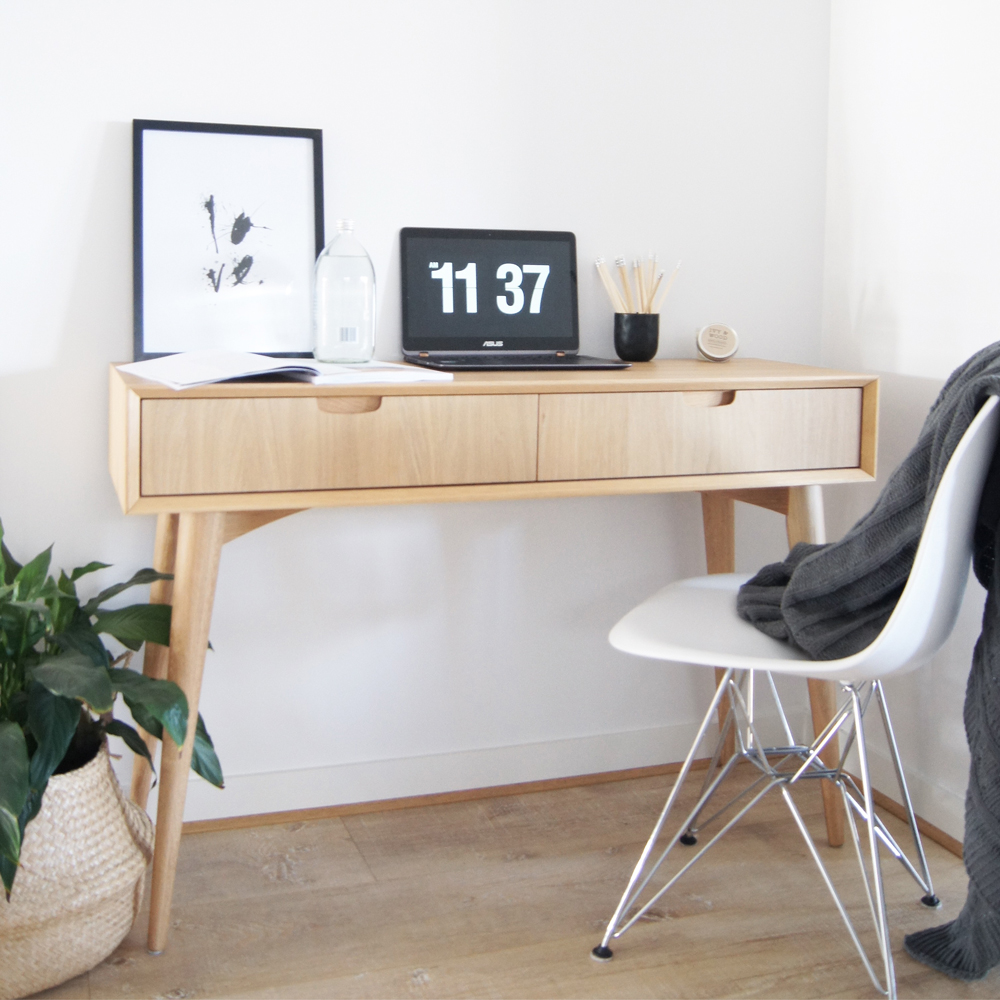 My husband and I both love a clean house. We keep it tidy on a daily basis so it is generally always organised. I find that if I we bring a new item into the house we will store the older piece away so that we don't create any clutter. This seems to work well.
7. You recently styled our Sogno blanket and Vintage Quilt Cover Set. Can you tell us what look you were trying to achieve and guide us through how you styled it.
I love textures and being able to layer different textures, the Sogno blanket is perfect for this. I have it draped across my bed which adds an extra layer as well as it brings warmth and adds a touch of luxury to the room. The Vintage Quilt Cover Set suits any space. The vintage tone is calming and it can be paired with any throw or cushions of any texture and colour. It's so soft and when I have it on my bed it looks like a fluffy cloud. I just love it.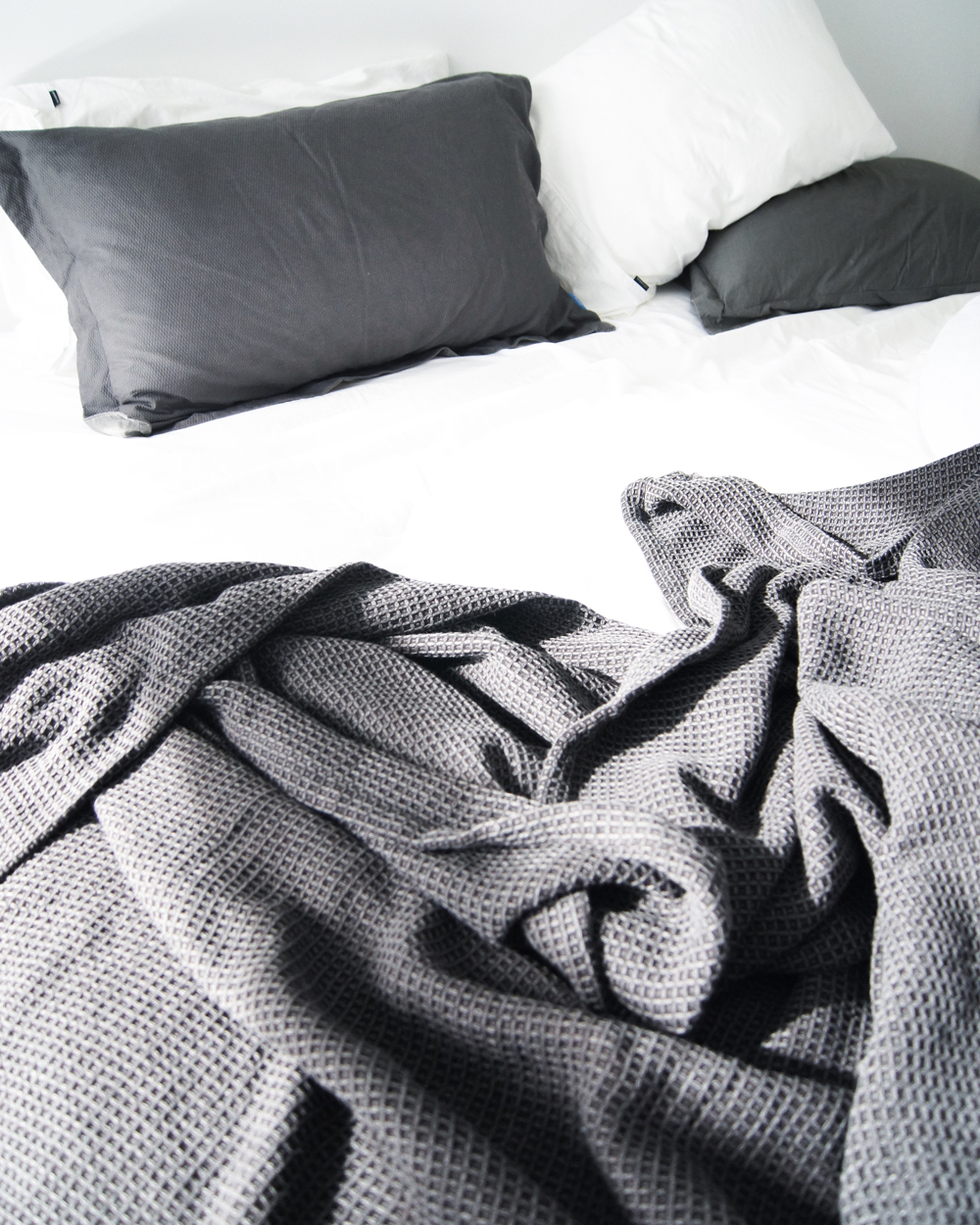 8. What do you love most about interior styling?
There is no right or wrong to styling and that's what I love. Styling is personal and versatile and it allows you to express creativity through a different platform. For me its an outlet, I work full time as well as study primary teaching at university part time so styling relaxes me and allows me to wind down, it's my "me" time!
---
Inspired by Shae's style? Create the look yourself: Shop Canningvale Homeware