Posted by The Canningvale Team on 22nd Sep 2020
While many young couples choose to buy an existing property for their first home, Hazel and her husband were determined to build their home instead. In this interview, interior stylist Hazel shares her journey of building her house from scratch and transforming it into a elegantly styled abode. With determination, passion and talent, she quickly grew her hobby for interiors into a business. Construction began in July 2015 and by February 2016, Hazel and her husband moved into their new house. Drawing on firsthand experience, she offers advice on key pieces to invest in, shares constructive styling tips, reflects on lessons learnt and reveals her sources of inspiration.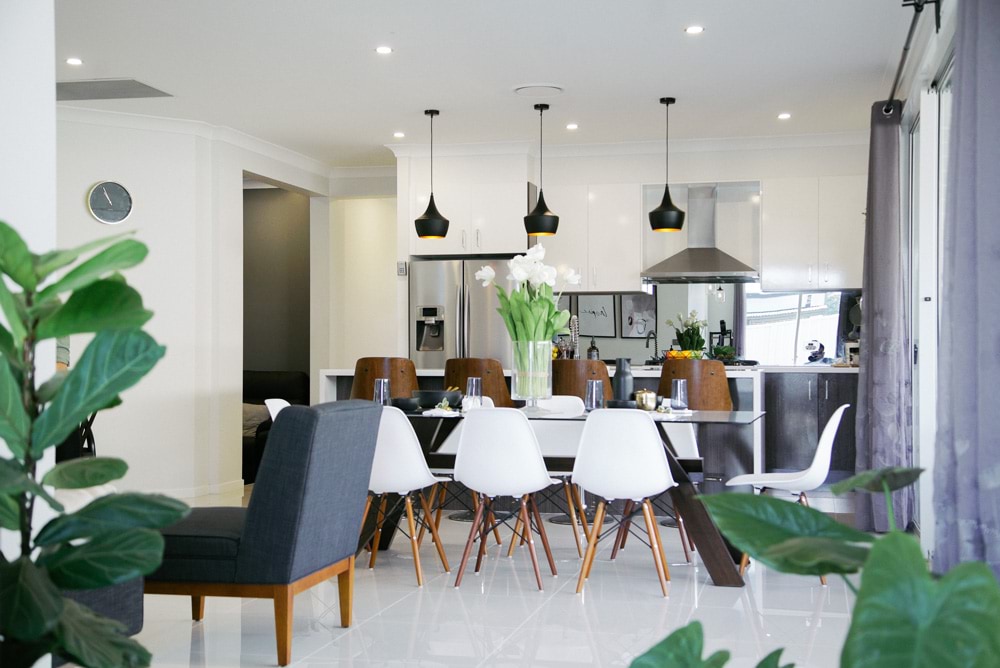 1. Introduce yourself and tell us how you started thestylesociete?
My name is Hazel and I'm the Serial-Photo-Sharer and Interior Designer behind thestylesociete. It all started when we embarked on the building journey of our house and to be absolutely honest, I was afraid I'd annoy my friends on Facebook with too many 'home related' pictures. Luckily enough I was able to find this amazing Instagram community who share the same passion! What first started off as a hobby, has brought so many great opportunities and has now turned into the beginning of a business.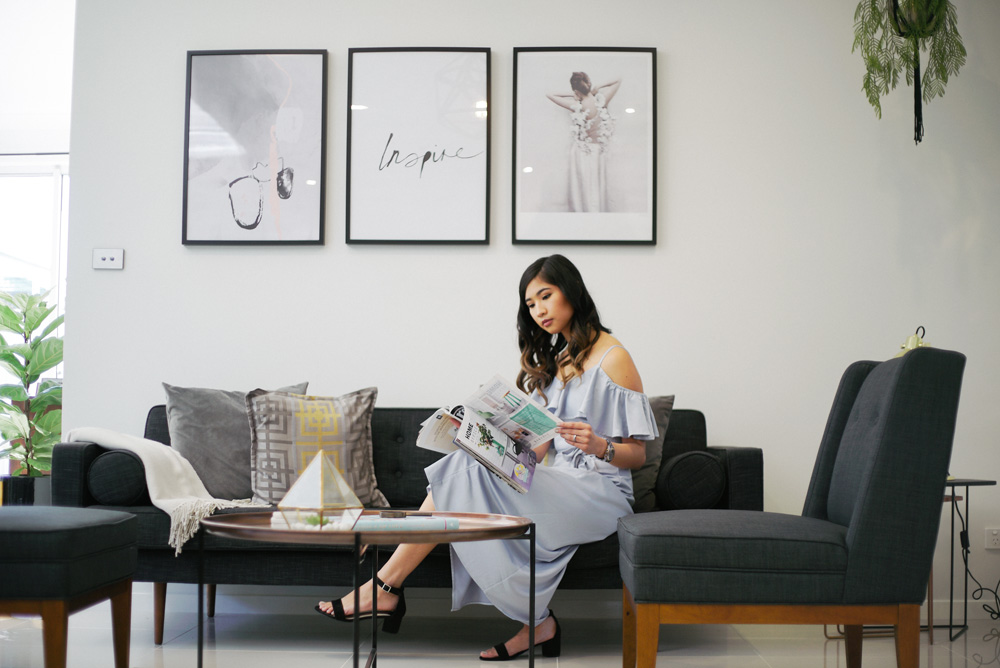 2. Describe your personal interior style and aesthetic.
My design style is influenced by Nordic Scandinavian Design with a touch of glam. It's a look that is clean, crisp and full of light.
You'll notice our house has a rather monochromatic colour palette, but I love having the touches of wood and greenery inspired by nature which helps bring life to the space.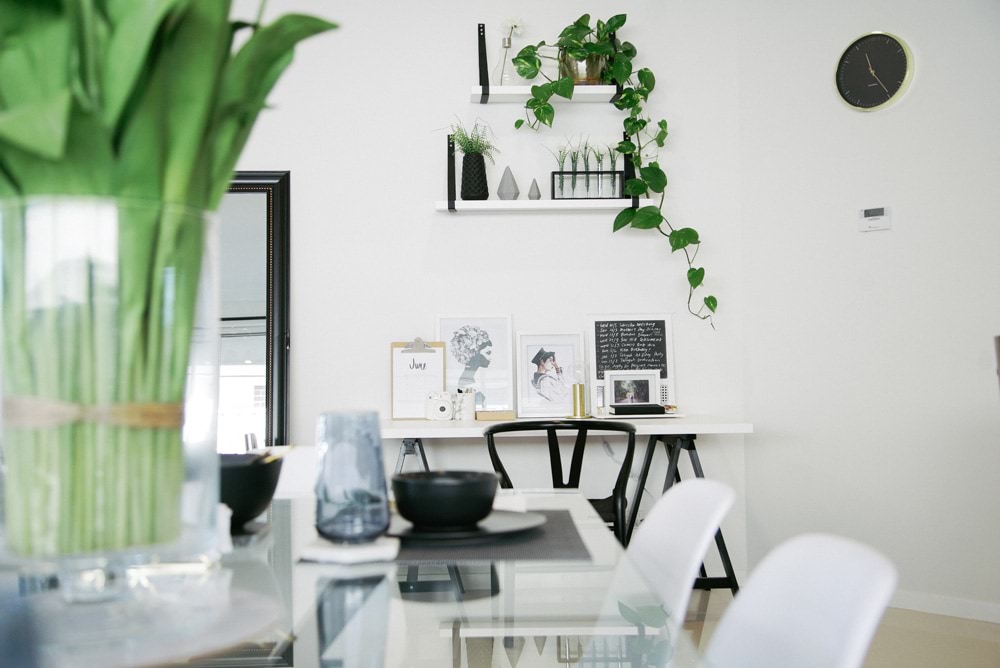 3. You moved in to your first home last year. Based on your experience, what should you invest in for your first home or apartment?
If you're fortunate enough to be building a house from scratch or doing renovations, from a structural point of view, I would say invest in high ceilings - it makes an area feel so much more spacious.
As for a furniture piece, your bed is a worthy investment. Your bedroom is you own sanctuary and you want to make sure that you're always getting a good night's rest. By having the right mattress as the starting point, you can always change up the styling with your bedsheets, throws and cushions.
4. What do you love most about your home?
For me it's all about the natural light. We have these large-scale stacker doors that lead out from our main living/ dining area and into the alfresco. It really helps integrate the indoors and outdoors. My husband and I love the natural light so much so, that we've actually ramped it up for the build of our next house that we're currently in the process of drawing plans for.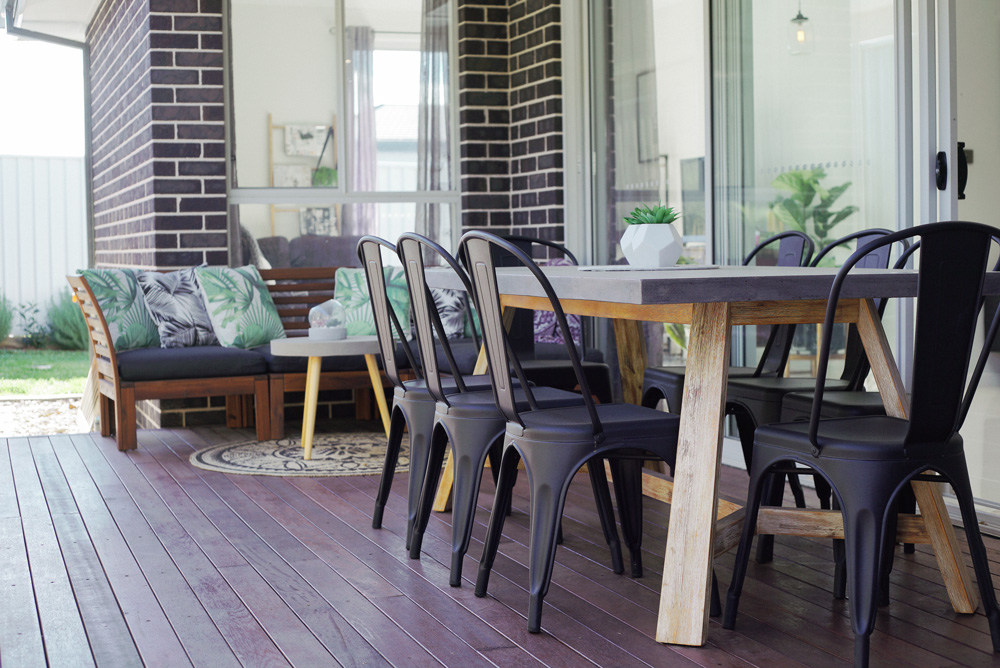 5. Where do you turn to for inspiration when decorating your home? Name your favourite designers and resources for creative inspiration.
I get ideas through websites such as Pinterest and Houzz. They're a great source of inspiration and you can put your own twist and touch to a design. I love drawing inspiration for magazines such as Real Living, Inside Out and Home Beautiful amongt others. As for the work of some of my favourite designers, I've always been a fan of the work of Jen from designdevotee and Tarina from oh.eight.oh.nine. I also love the ladies from the threebirdsrenovations, and it was great to have had the opportunity to see their work in person when I attended their House 5 Reveal.
6. Your living room is beautifully elegant and clean, adorned with stunning décor styling pieces. What are your favourite décor pieces when it comes to styling a living room?
Feature lighting plays large part when it comes to styling a living room. This can be through a statement pendant light or lamp. It helps bring warmth to the room and visual interest. Another key piece is wall art. Its an opportunity to turn your bare walls into something beautiful and depending on what look you're after, there's so much variety in the choices whether it be a painting, print, photo or wallpaper just to name a few.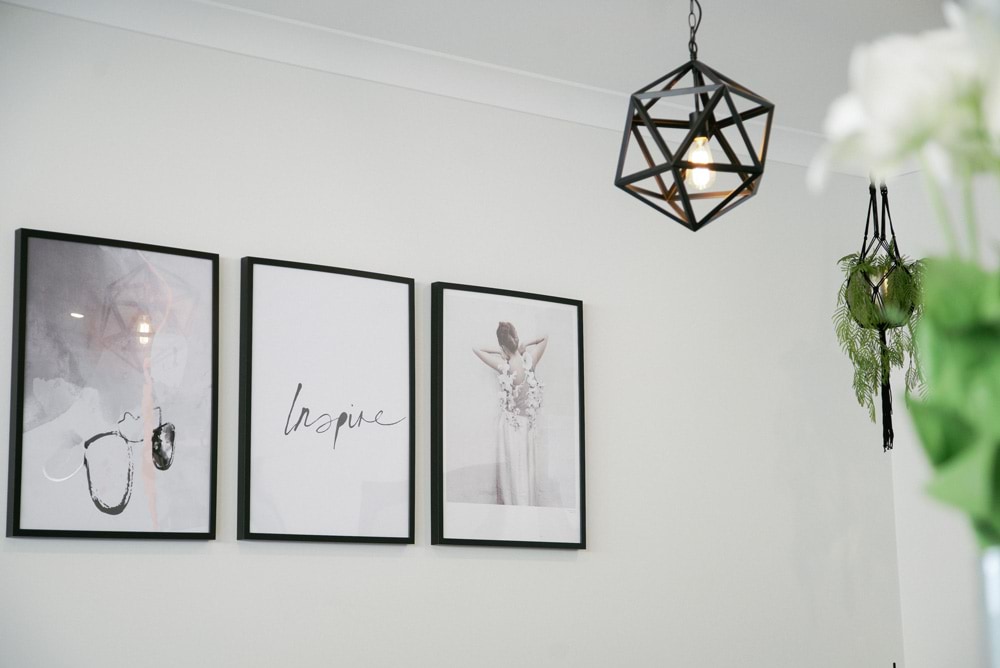 7. You recently styled our Sogno quilt cover set and Valentini throw. What look and feel were you trying to convey and can you guide us through how you styled the look?
The 'grey and blush' combo is quite on trend at the moment, so the rose coloured Valentini throw was a perfect piece for our bedroom. I wanted to create a look that was cosy and inviting. The Sogno quilt cover set is a luxurious bed sheet set and was a great base for the crisp, white look. As I was working with two light shades with the white and pink, I decided to pair the Valentini throw with a thick grey knit so that it could be more prominently seen. It also adds beautiful texture to the space, which provides the added comfort!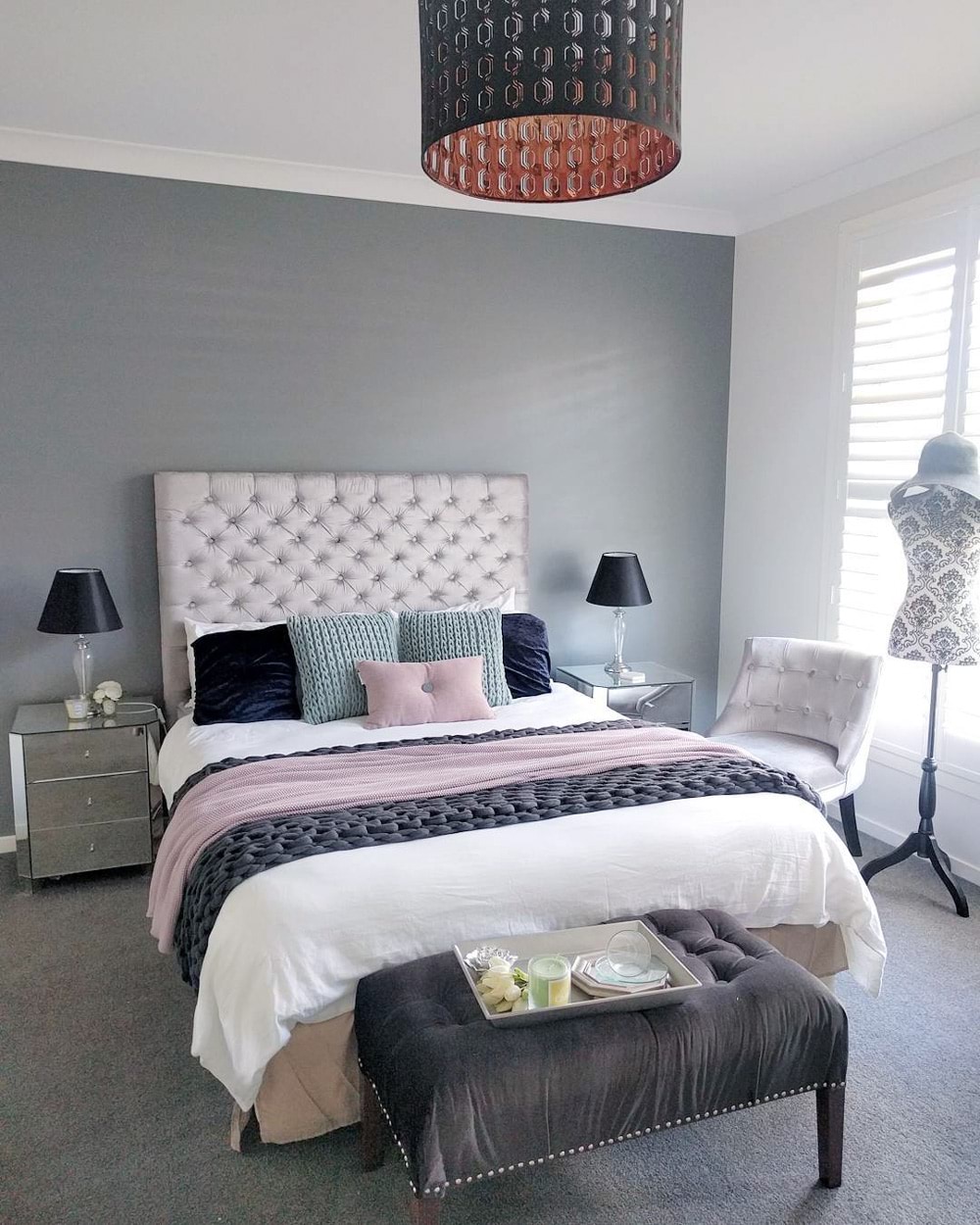 8. What is the biggest lesson you've learnt so far during the process of building your new home?
When planning to build a home envision how you will live in it day to day. Design your house with this in mind as it's important to get the space and functionality right from the get go. As you can imagine structural changes are more costly to fix after.
9. What are the latest interior design trends?
For the winter season, navy blue and greens in velvet appear to be on trend for interior design. They're such luxurious, rich colours and textures that you can experiment with through pieces such as cushions and throws. If you're game enough, you can even do a statement piece such as an armchair or couch.