Posted by The Canningvale Team on 2nd Sep 2023
Looking to upgrade your sleeping space and enjoy more room for a comfortable night's sleep? Meet the Super King. Compared to a King Quilt, the Super King offers an additional 30cm of space, allowing you to stretch out and sleep comfortably. Whether you're sleeping alone, with a partner, little ones or furry companions, a Super King Quilt offers the extra space you need to enjoy your best night's sleep yet.
Long live the king and queen

If you currently have a queen or king bed, and find yourself in a tug-of-war over your doona, you don't need to spend a fortune to upgrade.

With its extra 30cm of space, a Super King will help you enjoy a more comfortable and restful sleep without worrying about anyone hogging the covers. Plus, with everyone's needs met, there'll be no more unrest brewing under the covers, allowing space for sweet dreams and a peaceful night's sleep.
Ssssshhhhhh - this one is a stylist's secret!
The Super King's additional 15cm of fabric on each side of your bed adds a touch of luxury to your sleeping quarters, giving you a beautifully styled, hotel-grade sleep experience fit for royalty.
Say goodbye to boring beds and hello to the luxurious, designer look you've always wanted.
For the larger than life leader
If you're larger than life or simply on the taller side, a Super King Quilt is the perfect bedmate. With extra space to stretch out and snuggle up, you won't have to worry about any limbs hanging off the side or struggling to keep warm.

Say goodbye to cramped quarters and hello to sweet dreams with a luxurious Super King quilt.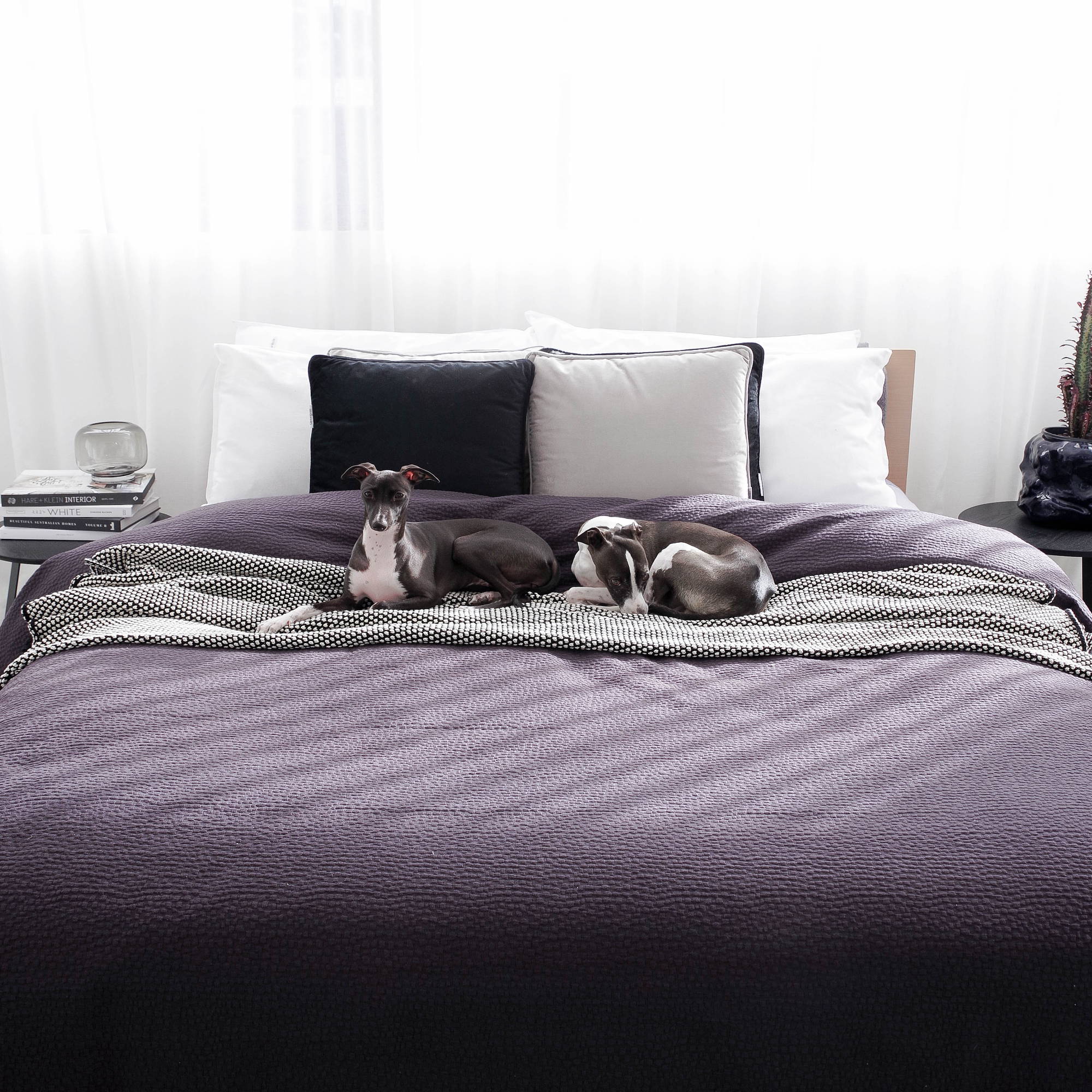 Sharing a bed with kids or pets can be a challenge, but a Super King Quilt can make it easier. With the extra coverage provided by a Super King doona, everyone will be comfortably covered, well-rested and ready to put their best foot - or paw - forward.

Say goodbye to the nightly struggle for space and hello to happy co-sleeping with a Super King Quilt.
Are you ready to upgrade your sleeping experience with a Super King? Share your picks with us @Canningvalelove