Posted by The Canningvale Team on 8th Oct 2020
If you think all beach towels are created equal, it's time to think again. Just like a great barista has a flawless technique and that innate ability to know when it's a double shot kind of day, a great beach towel has a certain set of qualities you should be on the lookout for. Here they are, just in time for summer.
A generous size
Contorting your body to fit on a child-size beach towel is right up there on the list of things you don't want to be doing at the beach this summer (alongside chasing errant beach umbrellas and finding yourself caught in a swarm of bluebottles). A small towel can also be frustrating to dry yourself with, wrap around your waist, and lay out on the car seat for the drive home. The easy solution? Buy big. As well as solving the problems listed above, your towel can double as a picnic blanket for beach or poolside BBQs, or accommodate your forgetful other half whenever they realise they've left their towel at home.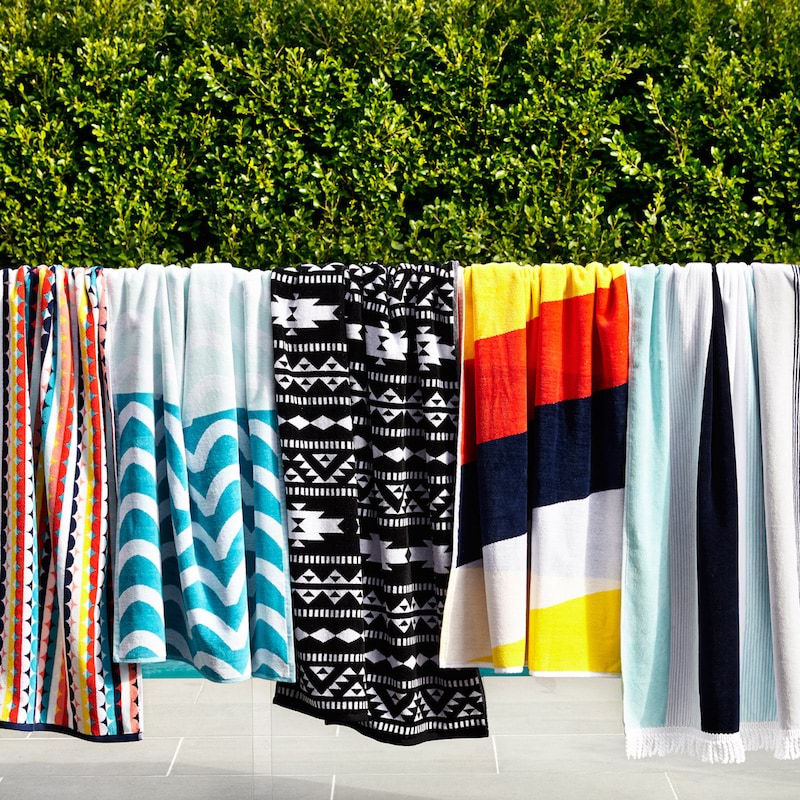 Cotton fabrication
As well as being soft to touch, cotton is the best material for towels because of its ability to absorb moisture quickly. A key quality in any towel, absorbency is even more important in your beach towel for a couple of reasons. First of all, it's common to use your beach towel to dry yourself multiple times over a short period, unlike your bath towel which you most likely use around every 12 hours. This means your beach towel needs to absorb more water and dry more quickly to maintain its ability to soak up water from your skin, hair and swimsuit after every swim. Secondly, you usually lay on your beach towel before and after a swim and sand sticks to wet material annoyingly well. If your towel has the ability to dry more quickly, you'll be able to shake sand out of your towel more successfully before you put it in your beach bag or car. We're proud to say we practice what we preach and all our beach towels are 100% cotton.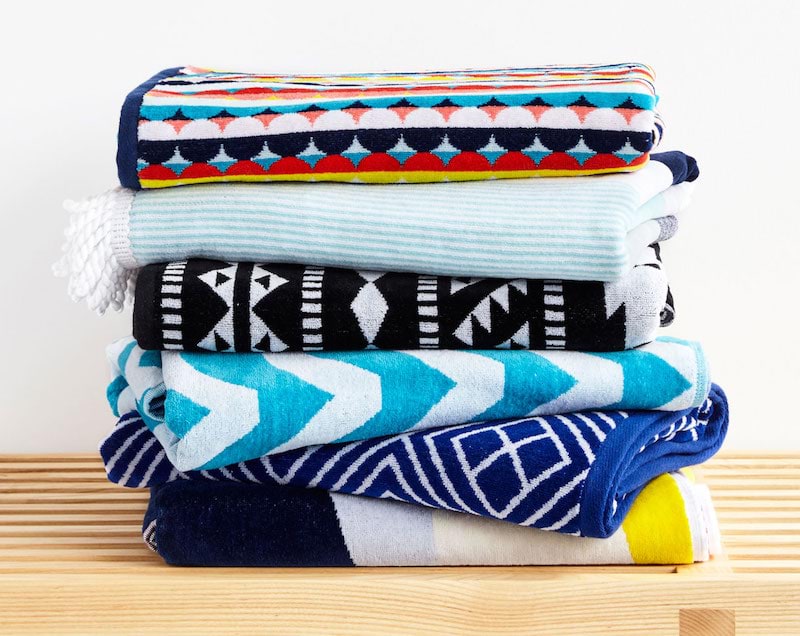 Short looped terrycloth
Most traditional towels are constructed with terrycloth, meaning the fabric (which can be cotton or polyester – thanks to point number 2, you already know which version of terrycloth you should be on the lookout for) is woven into small loops to increase its absorbency. The advantage of shorter loops is they they're less likely to catch on sharp edges, such as rocks, sun loungers or cane sofas, leading to towels that last longer and are snag-free.
Yarn-dyed fabric
Brightly coloured beach towels are wonderful things. As well as giving off fun, summer vibes they're easy to spot, which is great when you're making your way back from the water or are trying to explain your location on a busy beach to friends and family. Make sure you buy a towel whose colour will last by choosing one that boasts yarn-dyed fabric. Because yarn-dyed fabric is coloured before it's woven into a garment or pattern, the colour is better embedded and will outlast piece-dyed and printed fabrics. Given beach towels spend a significant portion of their lives in the sun, colour longevity is important.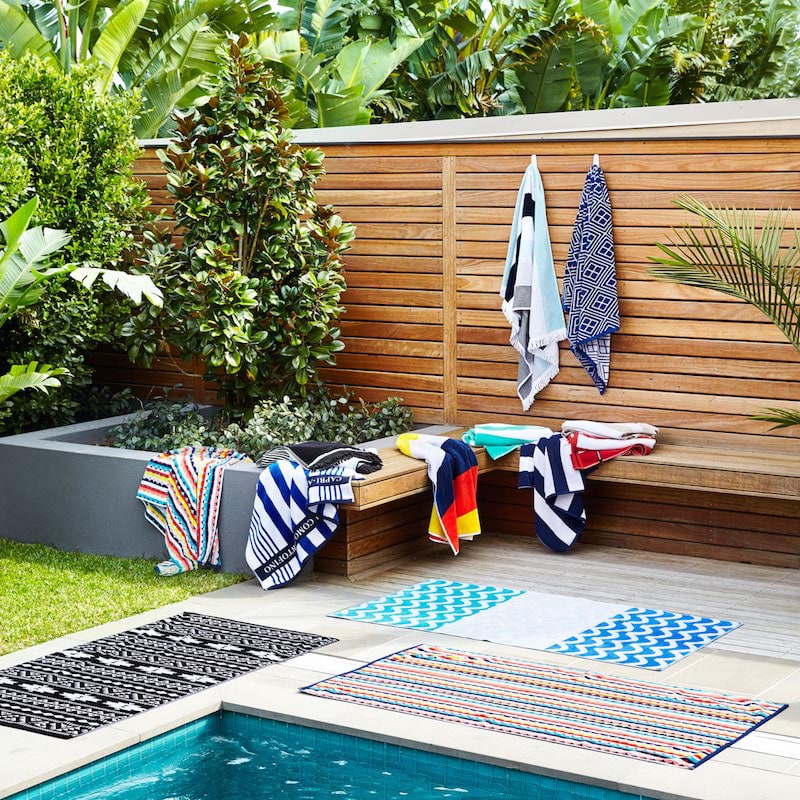 Sand-resistance
We touched on this before when we talked about absorbency, but fast-drying towels are only half the story when it comes to keeping sand out of your house this summer. If you buy the right towel, you can reduce the amount of sand that sticks to it in the first place, regardless of whether it's wet or dry. The right kind of towel, in case you're wondering, is one from our Luxury Cotton Velour range, which has been cleverly designed with two distinct sides: a terry loop side which is soft and absorbent against your skin and a velvety velour side which has been carefully sheared to resist sand. Without long fibres to stick to, sand can't become trapped in the towel, meaning all you have to do is make sure you lay your towel out with the velour side facing down and give it a gentle shake when your beach day is done. Just think how much vacuuming you'll save yourself with this one easy purchase.