Posted by The Canningvale Team on 10th Jan 2023
Ready to ditch those old sheets you've had since forever? Maybe they were a gift? For all you know they could've appeared out of thin air! But now, you're at an age where you actually care about what you're sleeping on - the material, the texture against your skin, and how they match your bedroom's vibe. If you have no idea where to start, don't worry - we've got your back!
You've just landed yourself on the website of a company with over 40 years' experience and a wealth of knowledge about cotton types, pill ratings and where to get the best of the best.
It might be overwhelming, but we've got you covered. Not sure where to start? You're not alone.
Cotton is graded by the length of its fibre, so the longer the staples of cotton fibre, the higher the quality. But don't worry about the technicalities, we've got you covered whether you're after luxurious, 5-star style sheets, or easy-to-care-for low-fuss sheets that still provide top-notch comfort.

If you're looking for sheets that'll keep you cool in the warmer months, check out our Antica range, featuring a crisp matte finish and durability, thanks to the tight one-over-one percale weave. Made from 100% cotton, these sheets are big on comfort, quality and longevity.

Our Vintage Softwash collection is perfect for the home lover who wants a relaxed, rustic look that gets softer with every wash. These sheets are all about that cosy, lived-in texture, so you can say goodbye to ironing.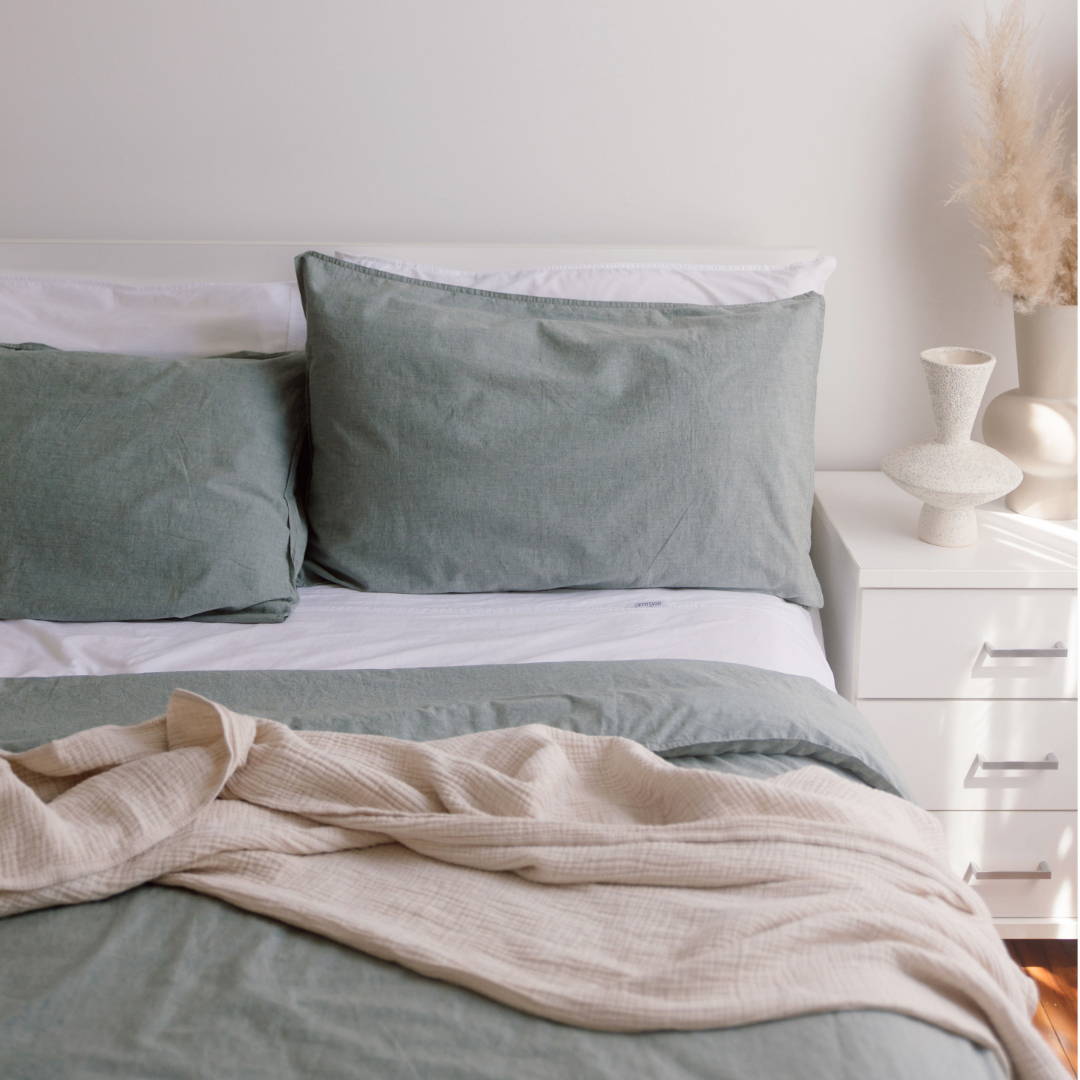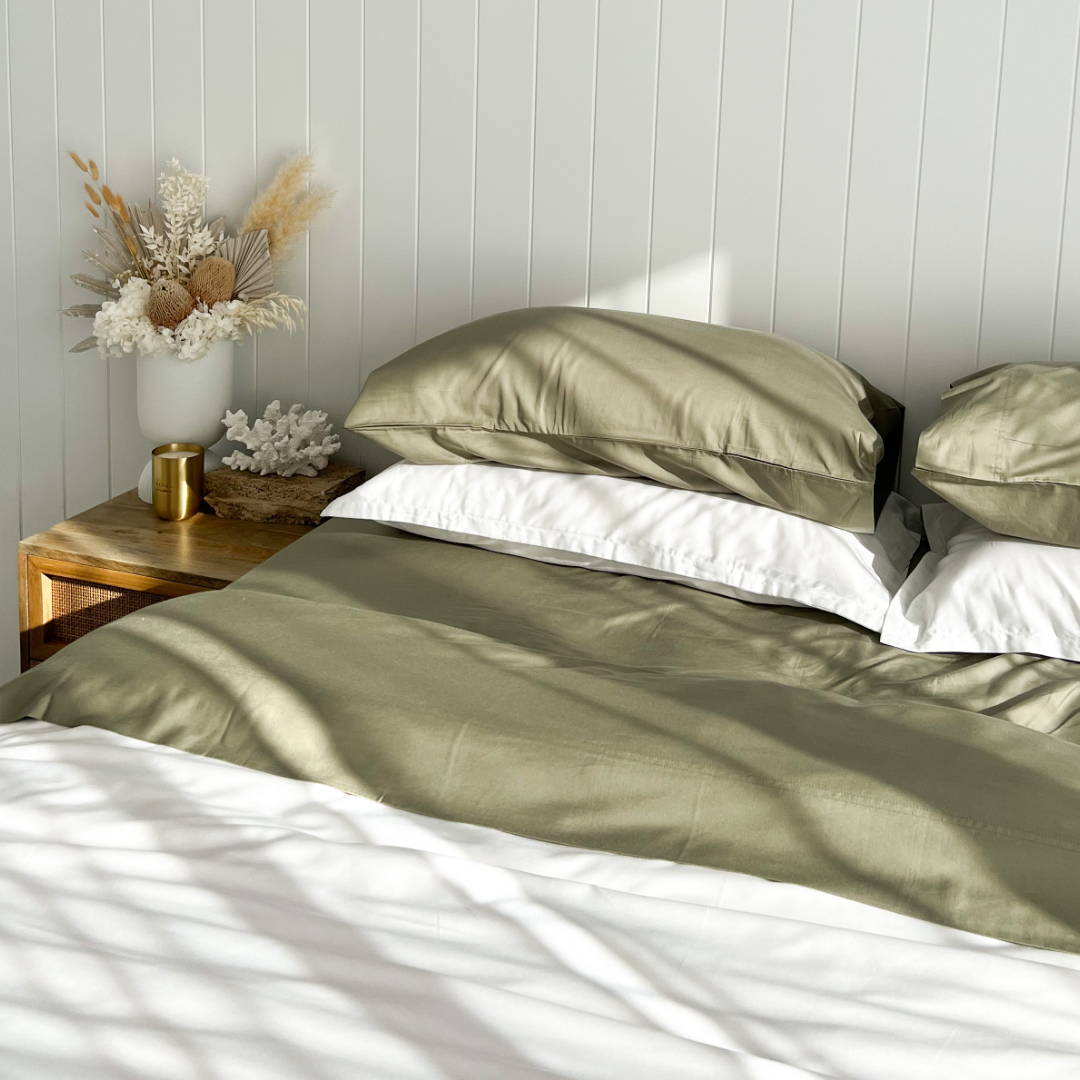 There's a new player in textile town you may have heard of, the one and only bamboo! Not only does bamboo use a fraction of the water and pesticides that cotton needs, but its fabric is softer than a kitten's belly, with a texture often compared to silk.
And bamboo's silky smooth hand feel is the least of it. Bamboo is naturally anti-bacterial and anti-fungal, it stays fresher for longer and prevents odour by inhibiting microbial growth, making bamboo sheets odour-resistant, moisture wicking and super breathable, even after multiple washes. Perfect for those sticky summer nights when sleeping feels like a chore.
So if you're ready to upgrade to the luxurious comfort of silky smooth bamboo, our Alessia Bamboo Cotton or Lustro Bamboo might just be for you. And don't let the blend scare you, Bamboo/Cotton sheets give you the best of both worlds – the strength and durability of cotton combined with the hypoallergenic, super absorbent qualities of bamboo.
If you're someone who tends to feel a little chilly at night, we've got just the solution – Flannelette! These ultra-cosy sheets have a brushed, fluffy texture that feels like a warm hug from your bed. Seriously, once you've experienced the cosy hand feel of flannelette, you may never go back.
But not all flannelette sheets are created equal. That's why we're excited to introduce you to our CoziCotton range. These sheets are the warmest you'll find, thanks to their special brushing process. We brush them five times to enhance their softness and warmth, so you can stay toasty even on the coldest of nights.
And the best part? Our CoziCotton sheets are heavyweight, so you won't feel like you're suffocating under a heavy blanket. They're perfect for cold sleepers who need a little extra warmth without sacrificing comfort.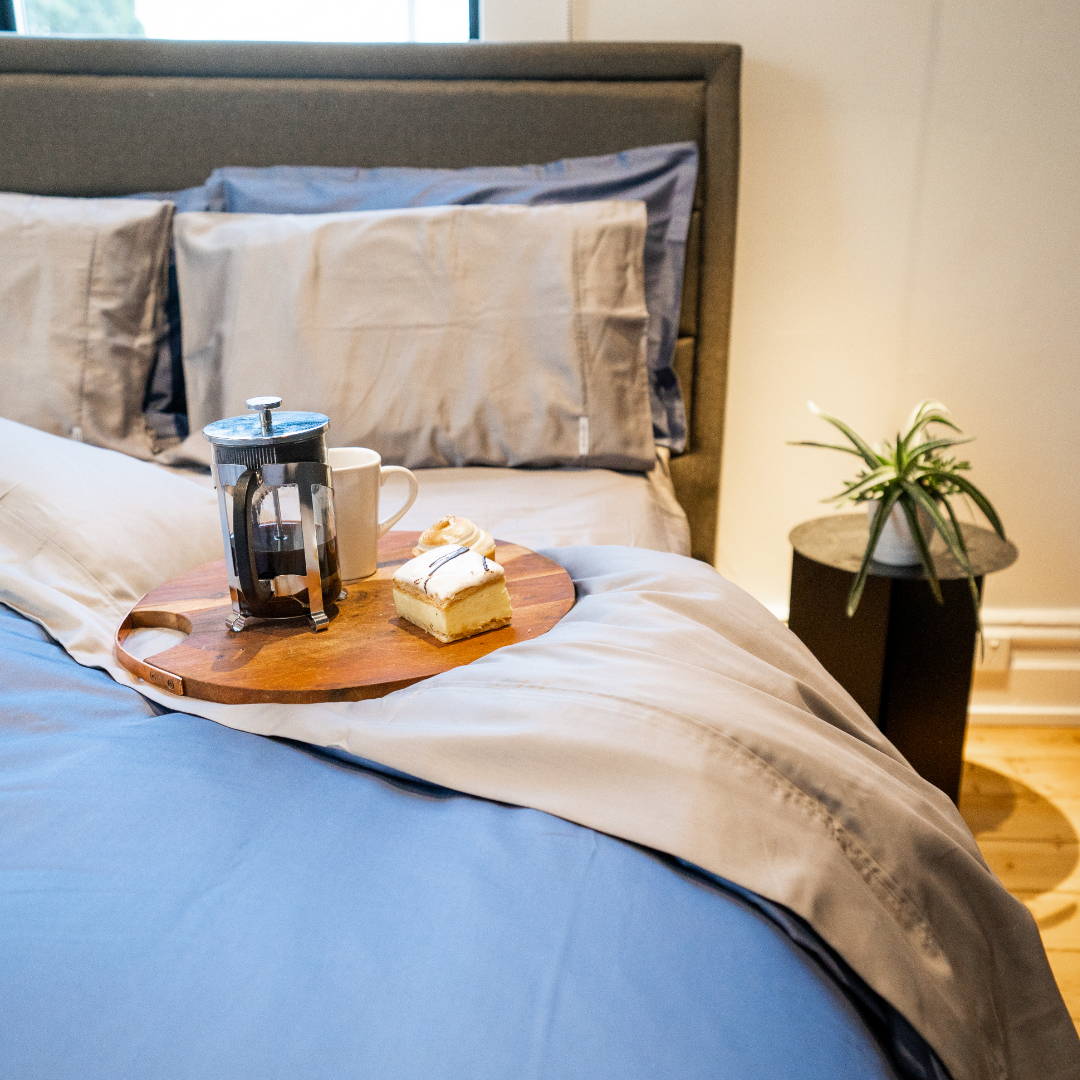 We get it, poly blends get a bad rap, sure your Mum might be sure 100% cotton is the only way, but have you ever wondered if cotton is the best and only option, why do poly blends even exist? Not surprisingly, it's because they actually have some advantages over pure cotton.
Polyester fabric has a smooth finish and can easily be blended with other fabrics, making it super versatile. And when it's blended with cotton, you get the best of both worlds. The resulting fabric is durable, breathable and easy to maintain (bye bye iron!).
At Canningvale, we've taken things to the next level with our unique cotton-poly blended sheet set. Our sheets have the lightweight breathability of cotton, but with a seriously low pill rating, so you don't have to worry about annoying lint balls. And here's the kicker: we've designed our sheets so that the soft cotton side is the one you sleep on, while the smooth polyester side faces outward, giving your bed a sleek polished look.
So, now that you know what you've been missing, it's time to go shopping for your new favourite sheets!