Posted by The Canningvale Team on 13th Dec 2019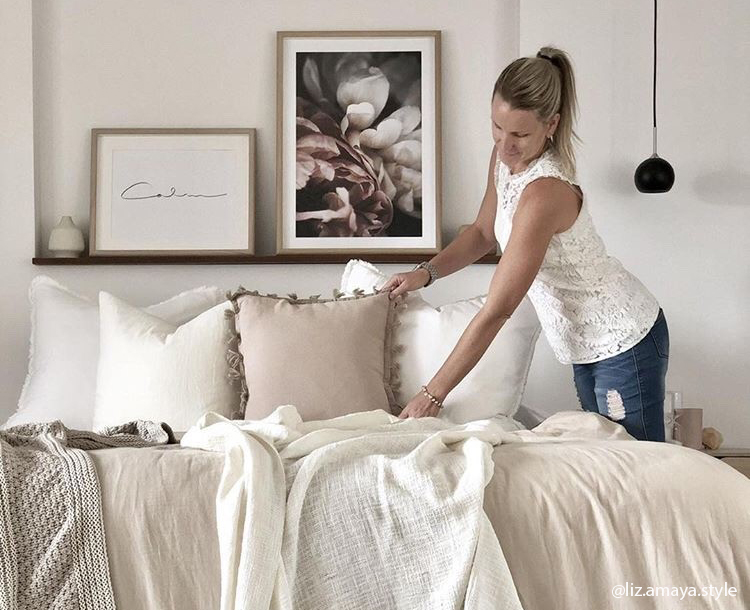 Ever wondered how interior stylists create such perfect home spaces? Yes, they're well practiced at what they do, but there are also a few simple tricks that can make a big difference. We're revealing a few of their top secret tips to help you create a professionally styled look in your home.
1. Use Odd Numbers
This one is simple but effective. The rule stylists adopt when using cushions is to have an odd number. For example, if you have 2 European Pillowcases and 2 Standard Pillowcases on your bed, style it with 1, 3 or even 5 decorator cushions. Using an odd number is always more pleasing to the eye.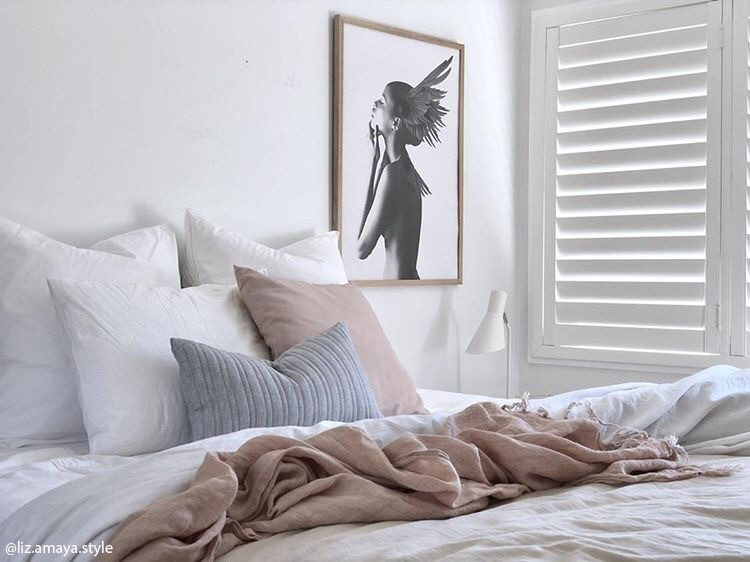 This same rule applies when styling other surfaces such as a side table. Use an odd number of accessories like plants, candles and books for a well-balanced look.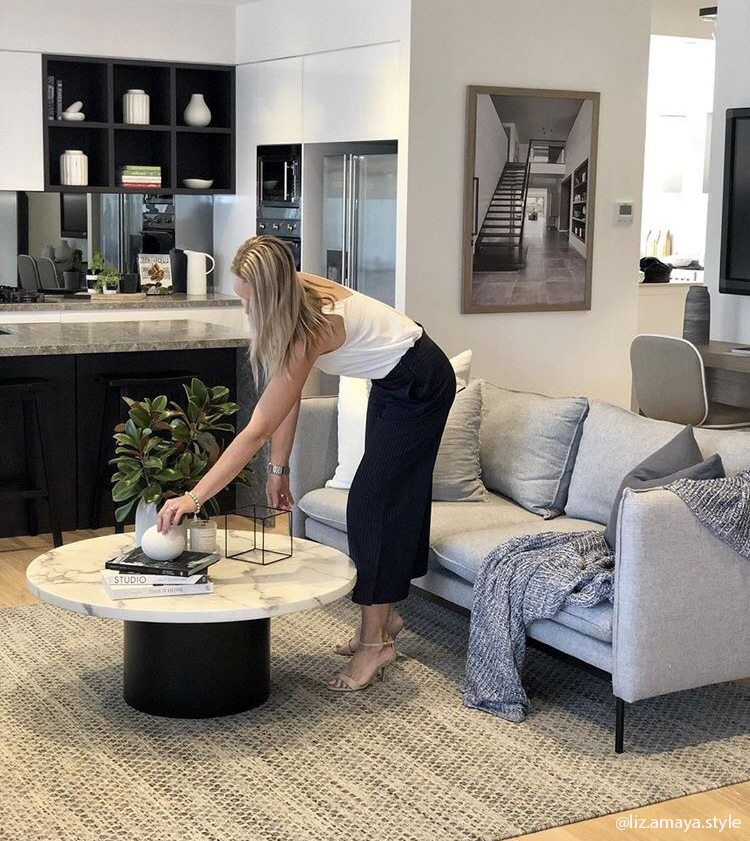 2. The Power of Flowers
When your look is almost there but it's missing something, try adding in some greenery. It could be flowers (real or faux) a plant, succulent cactus, whatever you like, but see how this final touch transforms the space. Stylists will use a touch of greenery in any room, think bedside the bed, next to the bathroom sink or on a coffee table, the options are endless.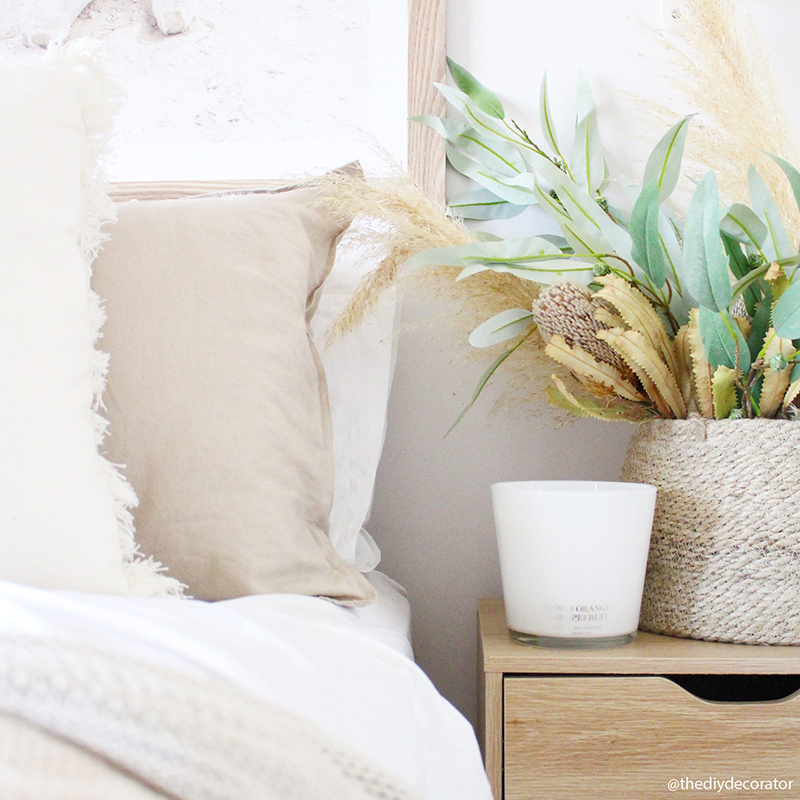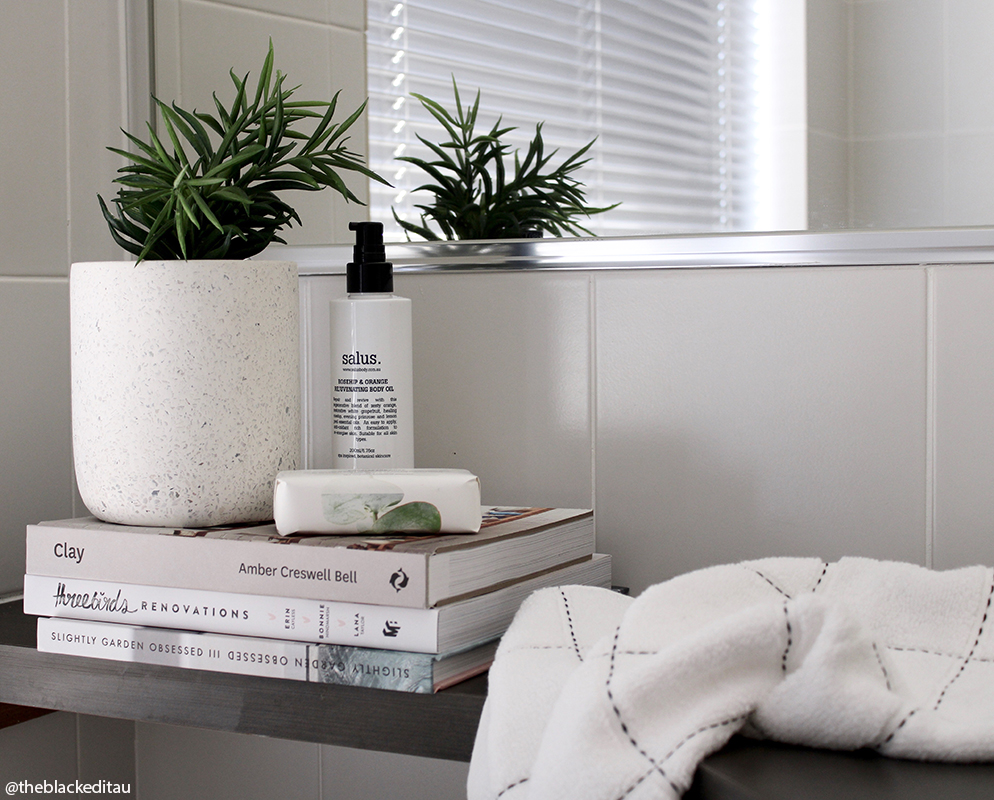 3. Ironing Matters
One of the key reasons your bed may not look like the picture is those pesky creases that form across the surface. These are especially noticeable with bedlinen that has come straight out of the packaging. Stylists will always iron or steam out those creases before using the product, to ensure the bed looks neat and tidy.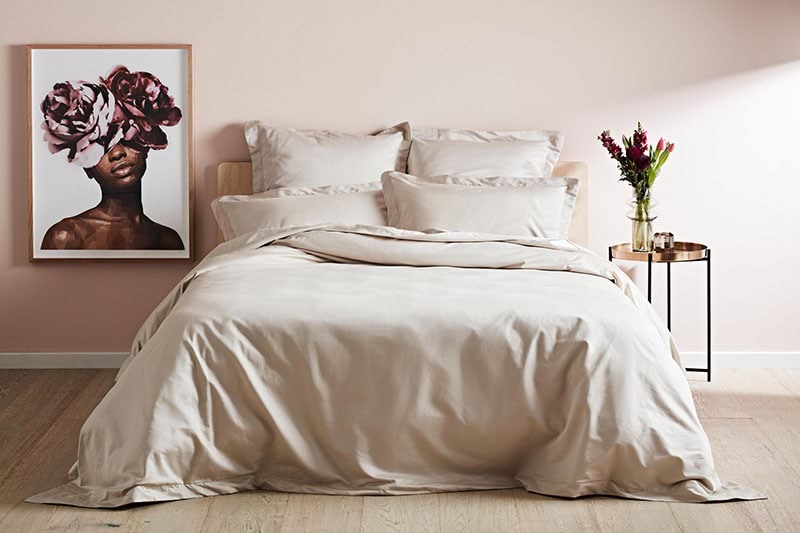 If you really can't stand ironing, choose a fabric such as linen which looks ok with a few creases and gives that relaxed, lived in effect.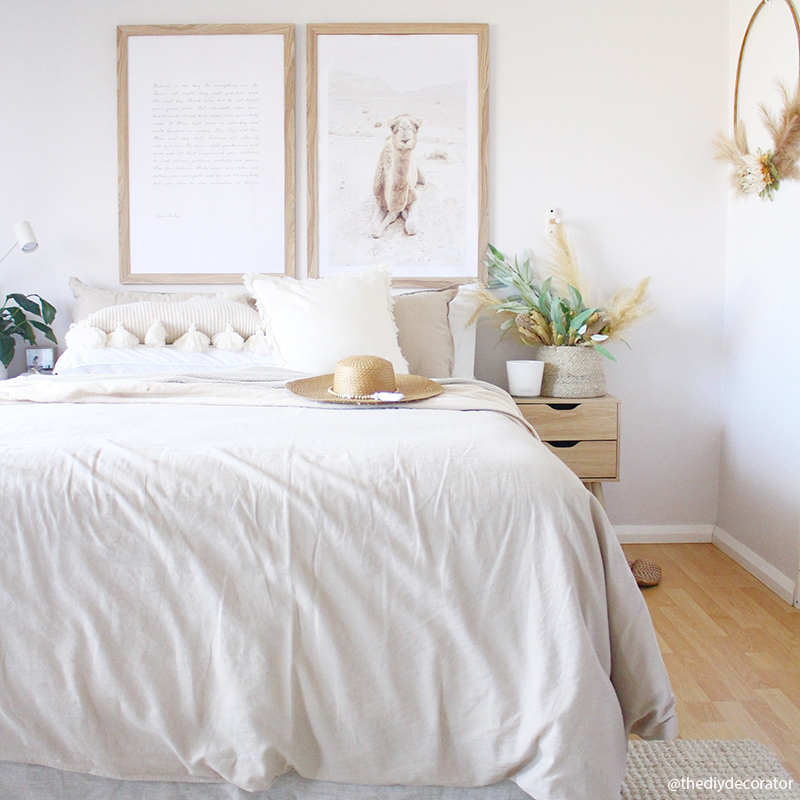 4. Feathers First
Many stylists will insist on using a lofty feather quilt, feather pillows or a feather alternative to ensure the bed doesn't look too flat. Feather is much easier to reshape than wool or polyester so the quilt will look fuller and you can easily plump up your pillows and cushions.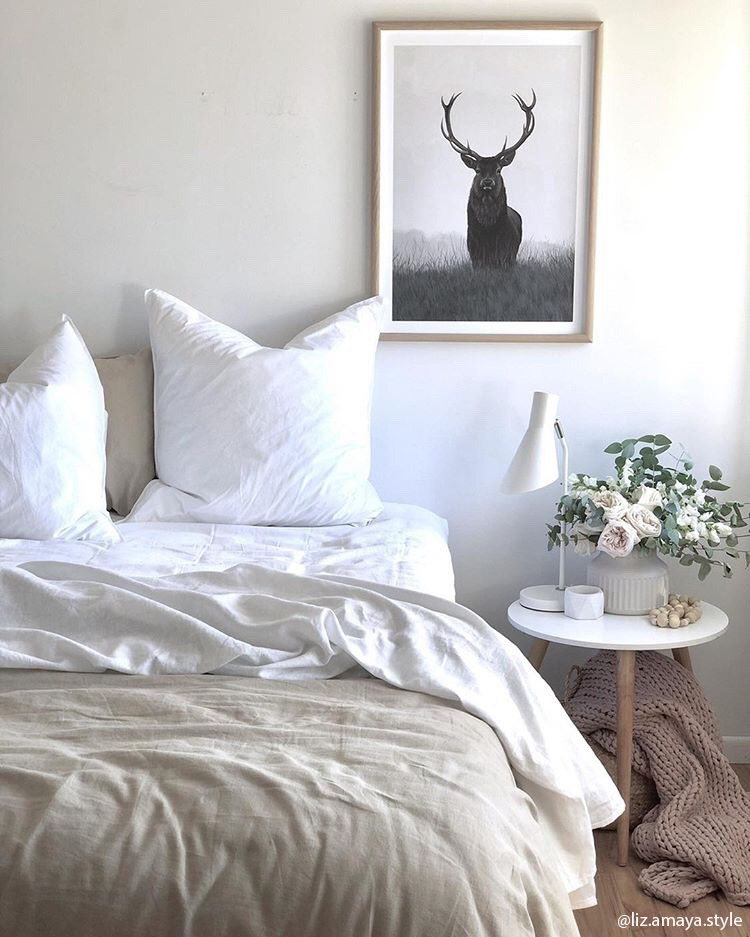 Most cushions will come with a polyester insert but if you really want that full look, buy a feather insert the same size and swap them over. For the final touch, plump the cushions up and use the side of your hand to hit the middle and make a slight V shape. The end result should look like the cushions in the image below.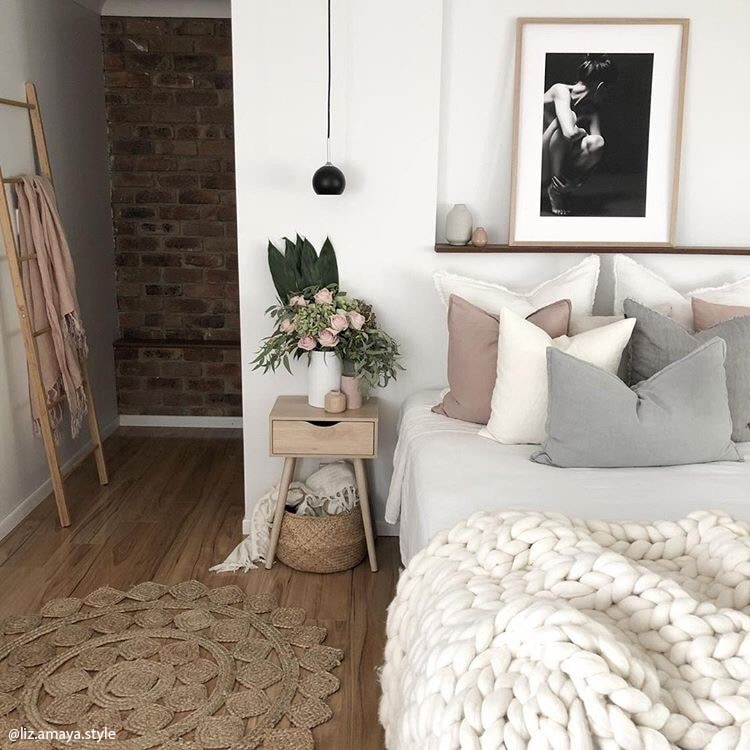 5. Layer Up
Layering a bed sounds obvious, but when well executed it makes a huge different to the look and feel of the bedroom. To achieve this, lay a blanket or throw across your quilt either at the top of the bed or at the foot.
For more relaxed layering you can use the stylists trick of simply tossing your blanket or throw across the bed so that it falls unevenly and appears more casually placed.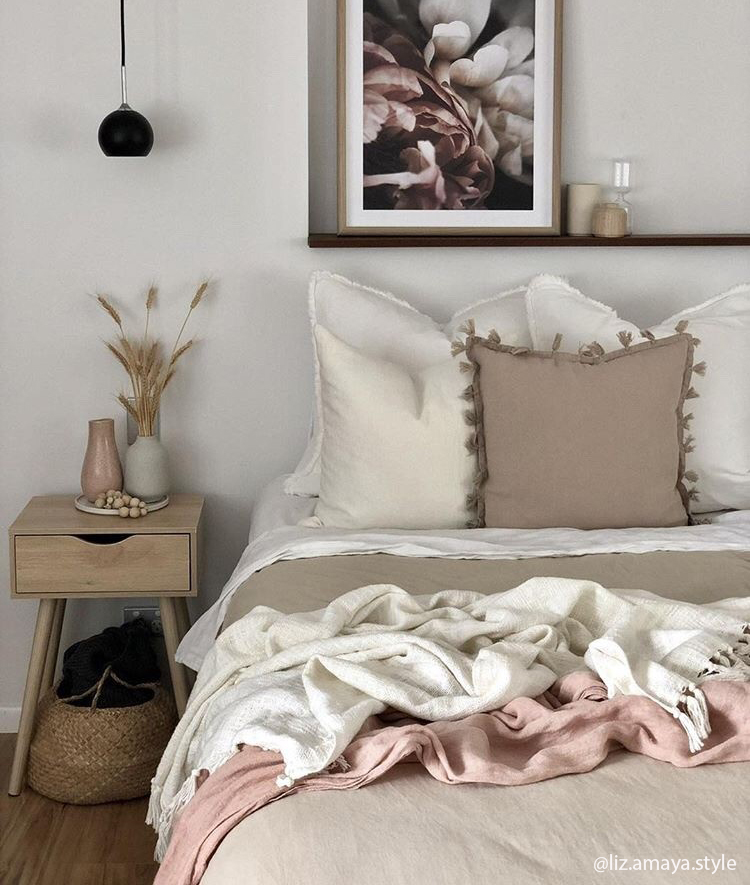 6. The Shake and Tuck
You'll sometimes find that your pillowcases are slightly bigger than your pillows which results in extra fabric hanging awkwardly off the pillows and creating that unwanted floppy look. Stylists avoid this by shaking the pillow right to the edge of the pillowcase and then folding excess fabric underneath and behind so that it's out of sight.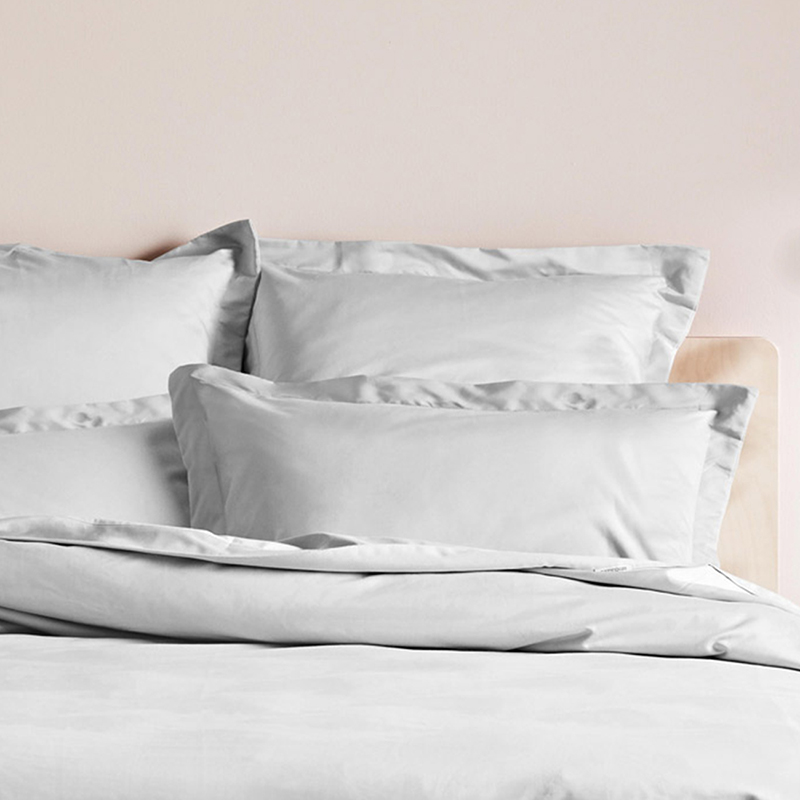 7. The Large Fold Over
If you want to take the perfect shot of your bedroom, there's a trick stylists often use to make the bed look as large and luxurious as possible. Pull your quilt down the bed until it's almost touching the floor, then take the end closest to the pillows and fold it so that it's double the thickness. You'll end up with a bit more empty space at the top of the bed, but you can fill this with pillows and cushions and it won't be visible when you take the picture front on.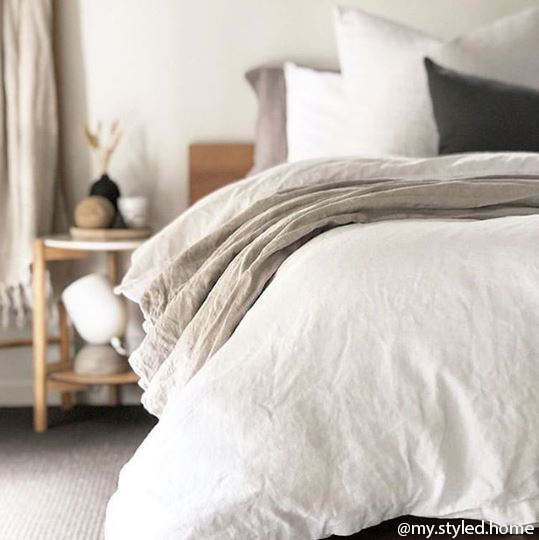 You Might Also Like:
-5 Tips for Creating 5 Star Hotel Luxury in Your Bedroom
-Introducing our Beautiful Rugs Made from Recycled Plastic Water Bottles