Posted by The Canningvale Team on 30th Sep 2020
Natural light is a huge asset to almost any room but, depending on your home's aspect, window placement and proximity to neighbouring buildings, one that can't always be captured. Luckily, the absence of good natural light doesn't mean your room has to be dark and gloomy forever. Try out these clever tricks and you'll have a bright, inviting space in no time.
Trick #1: Get strategic with mirrors
A well-placed mirror can double the amount of light in any room through the simple act of reflection. Hang a large one on the wall opposite your room's biggest window, consider installing mirrored doors on your wardrobe, or - if the best light in your room comes from a connecting space like a hallway – lean a large mirror on the opposite wall so you can reflect the light from the ground up. As well as making your room brighter, any of these tricks will also create the illusion of added space.
Trick #2: Rethink your lighting
If you're currently relying on one light fitting to illuminate your room, it's time to make some investments. Keep corners bright with strategically placed floor lamps adorned with lightly coloured lamp shades, make life easier with task lighting such as a handy desk lamp or eye-level sconces either side of the bathroom mirror, and consider recessed lighting for larger rooms. The idea here is the light will feel more natural and harmonious if its layered throughout the room than if there's just one bright fitting sitting in the centre. If you already have multiple lights but are still finding the room dull, try cleaning your fittings to get rid of accumulated dust and insects, or try swapping out your current bulbs for some with a higher wattage.
Trick #3: Get out the paint brush
It's no secret that shades of white and lighter hues help a space appear more open and airy but it's important to know how to apply them for maximum effect. First of all, you should always paint the ceiling a lighter colour than the walls; ideally a bright white. This will make the room feel both brighter and taller, giving you that wonderful sense of space. Secondly, whichever colour you choose for your walls, make sure it's matte, not glossy. This may seem counterintuitive but glossy surfaces create glare rather than reflecting light equally, detracting from the overall effect.
Trick #4: Go light on the décor
Heavy furniture or a dark colour scheme are design choices that will make your room appear darker, even if you've got the paint job right. Over-furnishing will have a similar effect, making the room feel smaller and more closed-in. Swap a dark wooden coffee table for a glass-topped version, replace a deep grey sofa with a lighter model and scatter with colourful cushions, or switch up your royal blue quilt cover for a crisp white version, like our gorgeous Caressa Set in Carrara White. Other fixes include reframing art to incorporate a white passe-partout or a more minimal frame, lightening dark floorboards with a bright, tonal rug, or replacing dark cabinets with open shelving.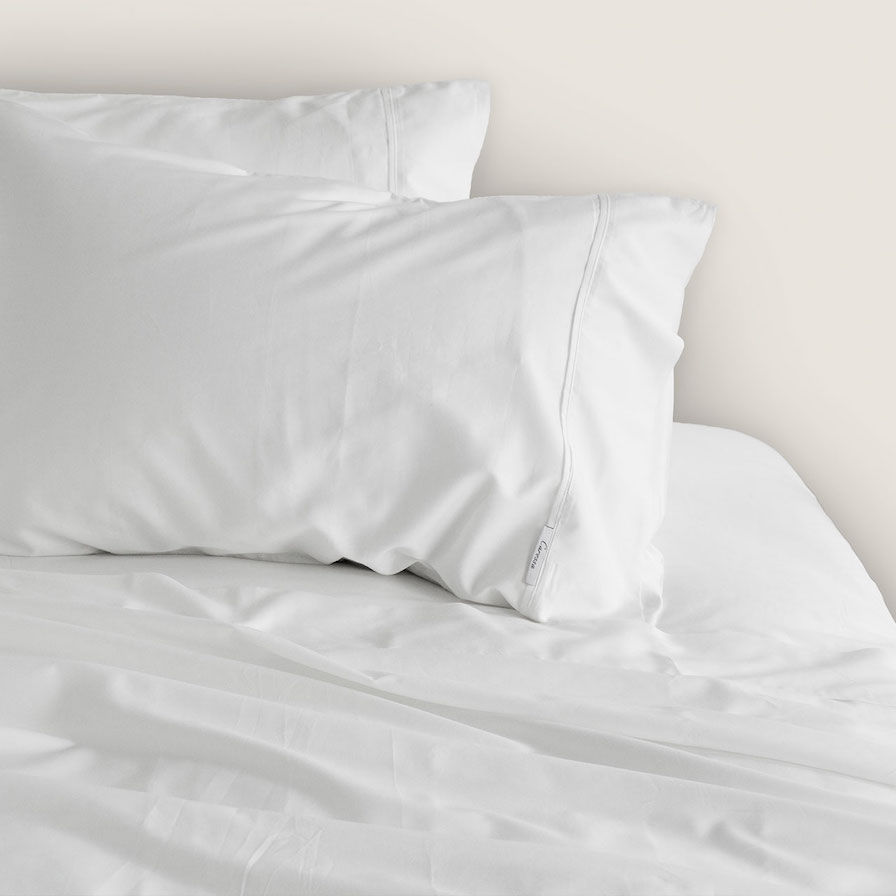 Trick #5: Think bright, shiny and metallic
Before you turn your nose up at this idea, remember that items which match the above description can be incorporated with sophistication: we're not suggesting disco balls and gold chairs. The reason you'll want some shiny or metallic items in your room is that they reflect light very well, making the space feel brighter and more alive. Some great options include glossy benchtops, glass tables with metallic trims, statement cushions, crystal vases, bold light fittings and metallic artwork. The key to integrating them effectively is keeping your room's colour scheme in mind and using it to guide your purchases. If an item stands out as being too different (e.g. a rose gold fruit bowl in a country-style kitchen), it will detract from the overall effect of your room, regardless of its light-reflecting abilities.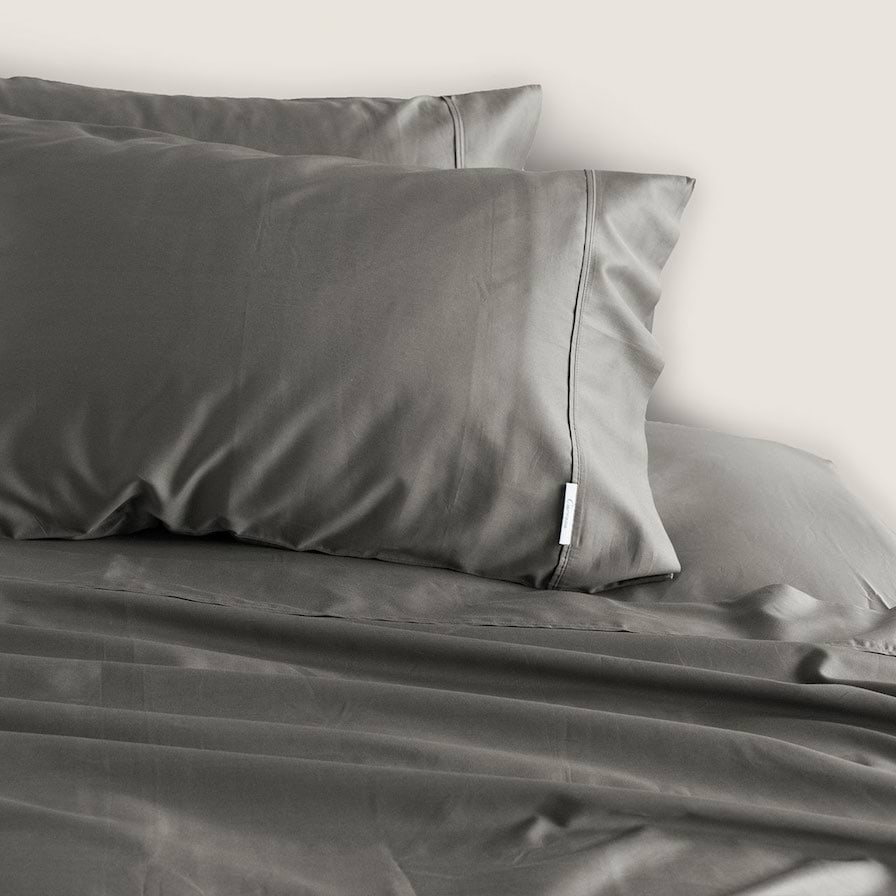 Trick #6: Look to the windows
Heavy drapes and thick curtains are not your friend in a dark room. Even if the light coming through the windows is minimal, it will look far more impactful with the right styling. Consider blinds if you're brightening a bedroom, as you can draw them completely up and away during the day and pull them down tightly for privacy as needed. If it's a living or dining space you're addressing, test out floor-length drapes in translucent fabrics. As well as letting more light in, they'll soften the look and feel of the room, à la trick #4. Once you've got the window coverings sorted, remember to keep your windows clean so the light can come through unfiltered. Finally, if something in the garden is blocking your light, consider getting out the hedge trimmer to let the sun shine through.