Posted by The Canningvale Team on 9th Feb 2022
If you follow this cheat sheet, you'll have a long and fulfilling relationship with your new bed linen.
We all love a new relationship, but sometimes partners can come with a little baggage. Make sure you wash your new sheets before you cuddle up with them, as it's best to start with a clean slate.

Don't get too hot and heavy. Wash our sheets (including Bamboo and Vintage Softwash) on the normal cycle with warm water and a natural liquid detergent. You can add ½ cup of vinegar to the rinse cycle for extra brightness and softness.
Our Sogno Linen-Cotton likes to keep things fresh, so be sure to wash this beauty in cold water.

If there are any stains on your sheets – obviously from all the Netflix and wine – then dab the fabric with cold water mixed with a sprinkle of baking soda.

Stay away from bleach and fabric softeners, they're too harsh on the sheet's fibres; and hurting these gentle souls will shorten their lives.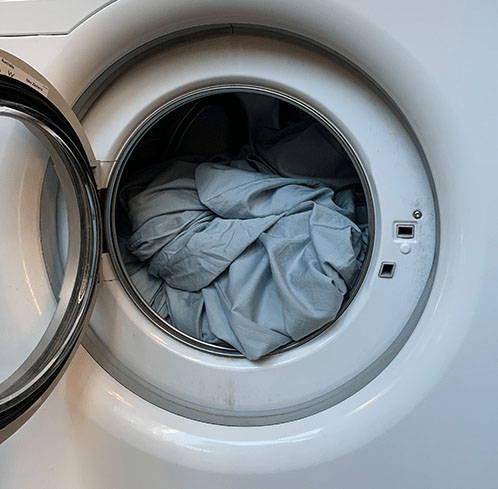 ---
If you're wondering how many times a week you should do it, one wash is definitely enough 😉

Do you find the company of pets more satisfying than a human partner? Considering they tend to be more loyal we totally understand. But you'll need to wash your linen 2–3 times a week if you snuggle up with pets in bed.

Your sheets are completely devoted to you and don't want to get mixed up with others – so be sure to wash them separately from clothes and towels.

No-one likes being overloaded, and that goes for your washer as well – so wash each pair of sheets by themselves.
---
Air drying your sheets is the best thing under the sun 🌞 Tumble drying damages the fabric and should be avoided. It's best to let them dry naturally in the shade.

Don't iron your bedding. Not only are you wasting your time (life is too short), if you're doing bed right then the aim of the game is to wrinkle the sheets a little.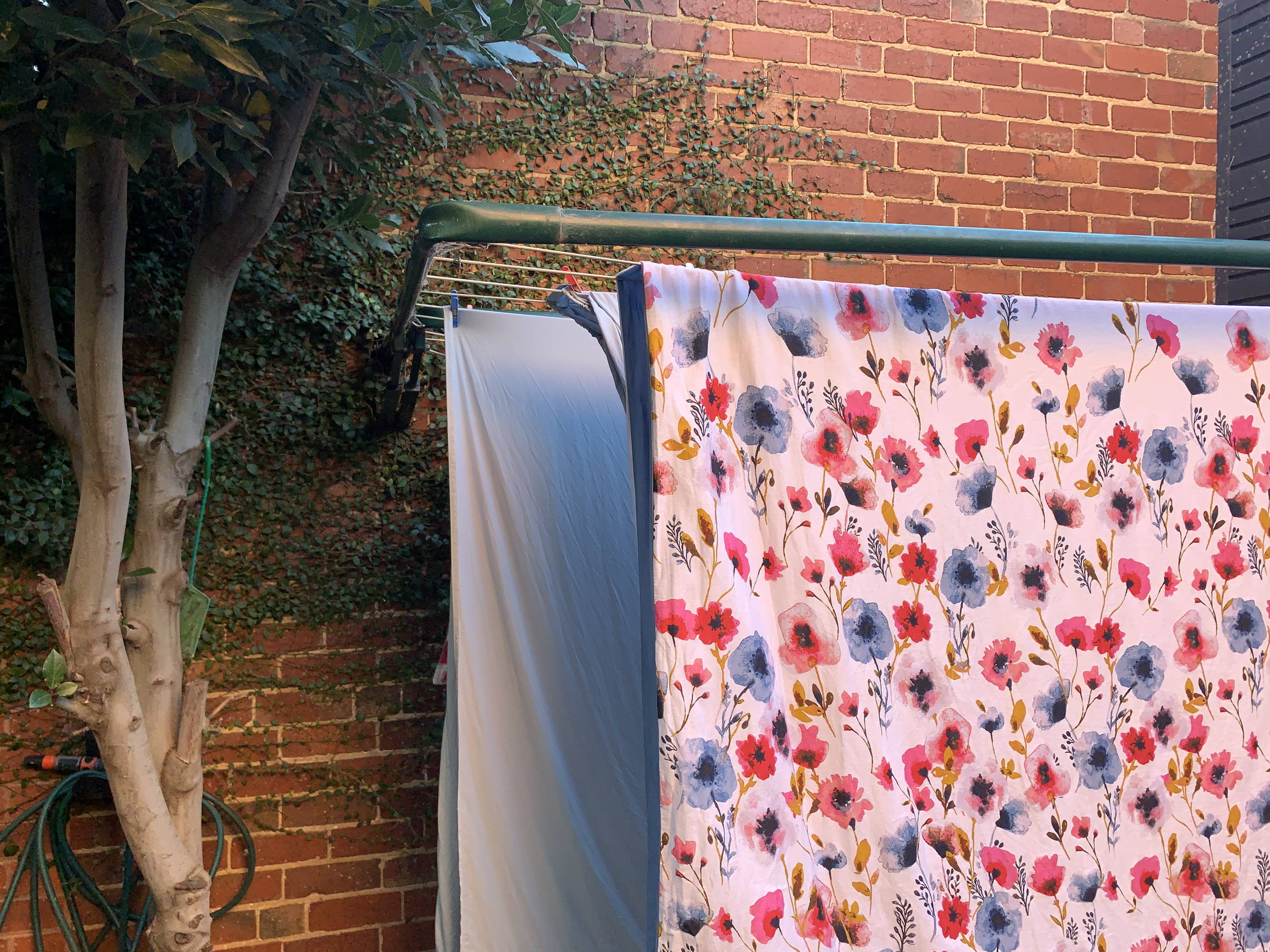 ---
With brighter sheets, you'll have more fun in the bedroom. Play around with texture by adding different sized pillows, and mix and match with different coloured sheets, pillow cases, doonas – or even your favourite pooch. Be sure to share your washing tips with us @Canningvalelove
---