Posted by The Canningvale Team on 18th Jun 2020
Interior design & Styling your perfect space can be an intimidating process. his week we interviewed Amanda from Interior Motives Aus as she shares some great advice for those hesitant to DIY. Based in Tasmania, Amanda started Interior Motives Aus as a stay at home mum wanting to get back into working. This was in three years ago. It has since grown into a thriving, stylish and informative blog, Instagram and website for homemade decor. There's no time like the present to change up your interiors, so why not take Amanda's lead and DIY? Read on for more tips and inspiration!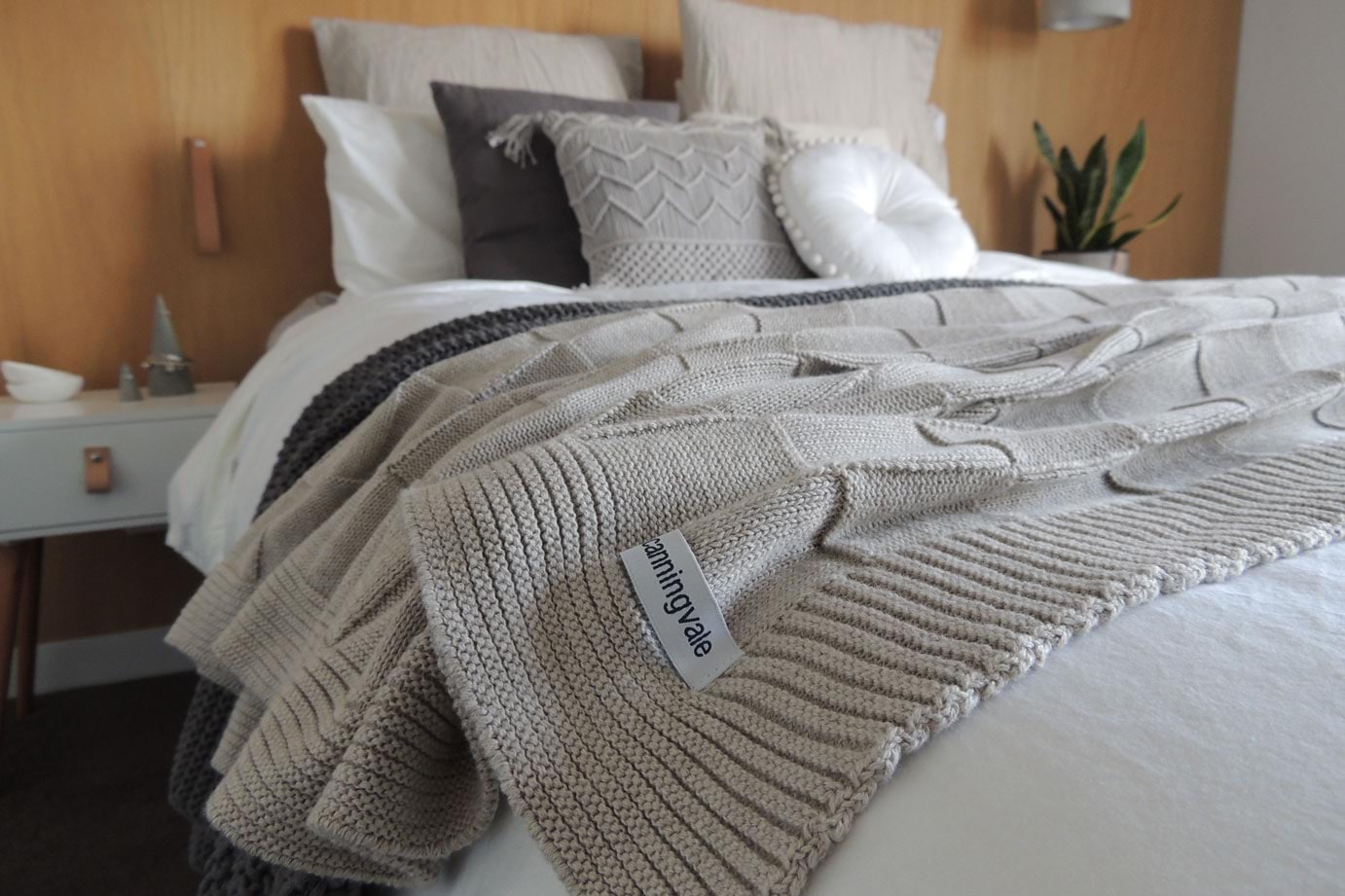 Introduce yourself and describe your personal interior style.
I'm Amanda, 29, owner and founder of Interior Motives Aus. We are based in Tasmania.
I began my Interior Motives journey 3 years ago as a 'Stay at Home Mum' wanting to get back into the working world but still be at home with my children. I'm a big fan of DIY, creating & styling, so I started by making a Timber Poster Hanger for my daughter's room & posted it on Instagram - others loved the easy to use magnetic design of the Hangers, so I started a website, and the rest as they say is history!
Now my husband Evan and I work alongside together creating and making leather and timber homeware with a website full of amazing handmade creations.
Which designers are you influenced by and name your favourite resources for inspiration.
My fave stylists that have inspired me are Tarina Lyell (@oh.eight.oh.nine) who has a fantastic blog which I love to read and Kate Sparks (@littledwellings) who creates the most beautiful spaces for children. Both are incredible stylists, mums and have a similar style to what I like. I also love Adore magazine and inspo from the instagram feed of @immyandindi.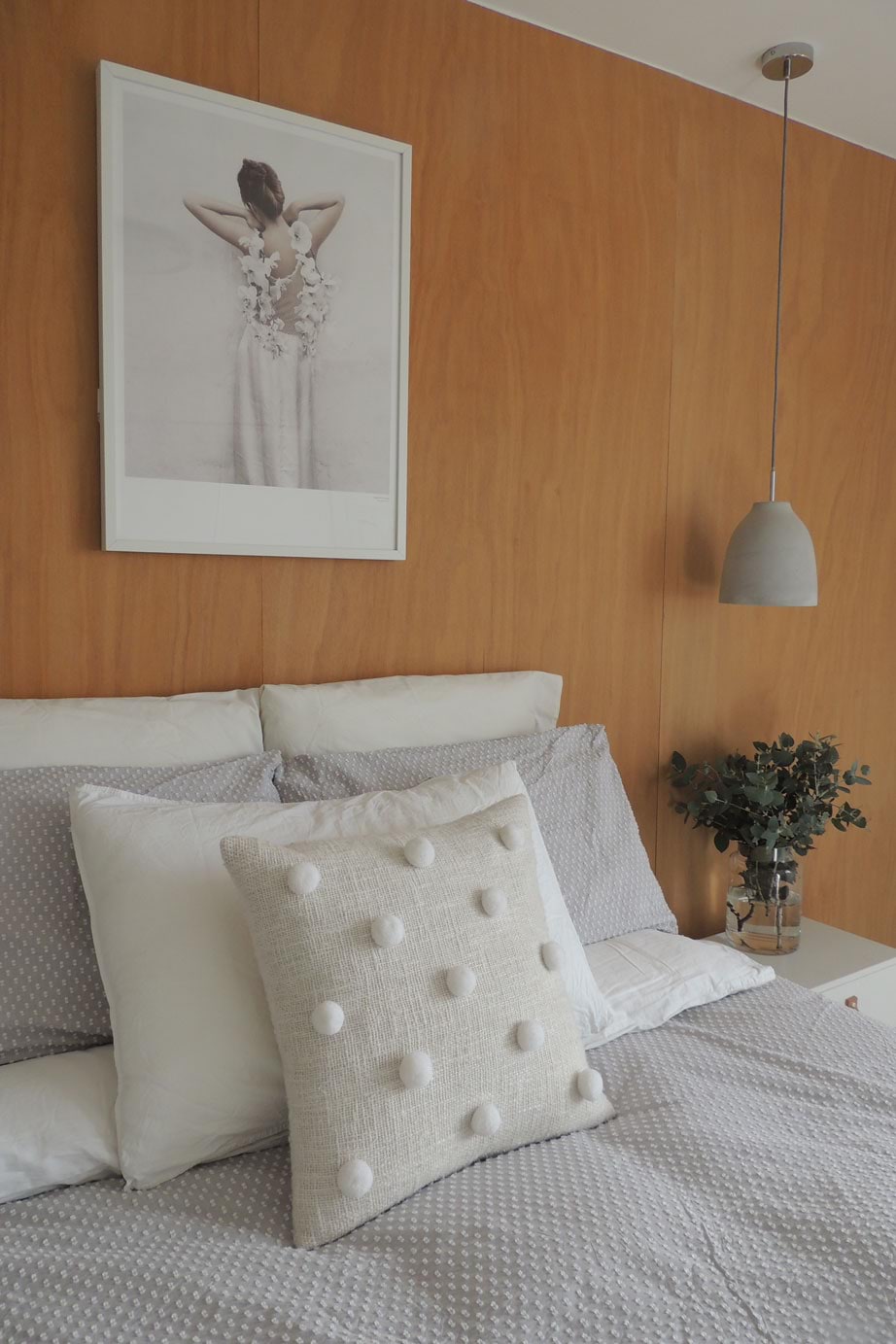 Would you say there is a lot of skill that goes into styling a room? Or do you need a natural sense of style?
I think you need to have some sense of style to create a room that brings pieces together and give it an overall 'feel'. Sometimes you need to move things around 2 or 3 times to get the right look, so if you haven't styled before, don't be put off if you don't get it right the first time. There are many tips and tricks that qualified Interior Stylists/designers use when putting a room together, so I also believe that some level of skill & knowledge is required to achieve that perfectly styled room.
You're interested in DIY interior design. What advice do you have for those wanting to try interior projects by themselves?
I'm a big lover of DIY. There is a huge sense of achievement when you create something yourself and for those who are budget conscious it's a win win!
My advice would be to research and gain as much inspo as you can from Instagram, Pinterest, magazines etc. That way you will have a clear idea of what you want to create and achieve before you get started. I also love Youtube for 'how to' DIY jobs around the house, using tools, installing cladding, wallpaper and so on.....you can find pretty much anything on Youtube, lol.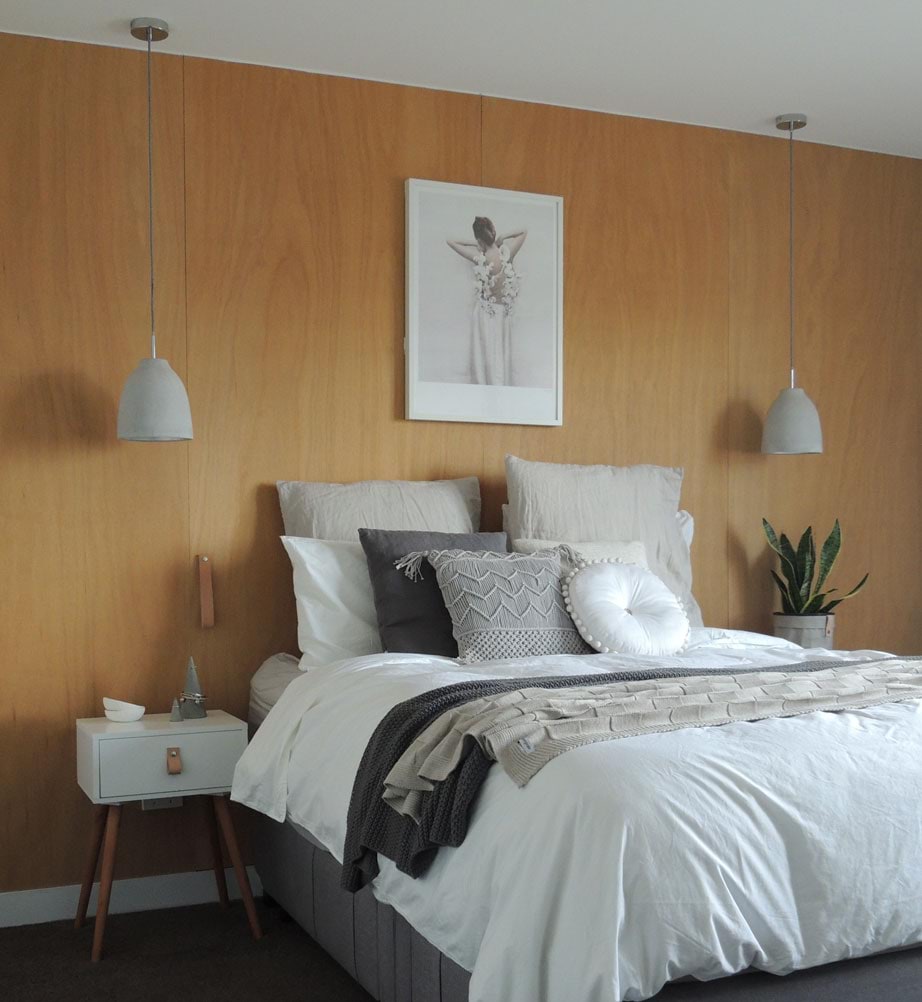 All your living spaces are modern with a rustic edge. How do you keep things current & on trend but also personal?
We didn't build our home ourselves so a lot of the space isn't what I would have personally chosen or designed but you work with what you have. I have a Scandi theme in my home, I love the minimal, no clutter, smooth lines with timber, white & black accents. Once you have a good base to work with like key pieces of furniture & design, you can keep on trend and easily update your look with art, soft furnishings and items that you personally love that can add character and make it your home.
What is your favorite interior trend for summer 2019?
Soft and cool tones. I'm loving the white, jade and misty blue.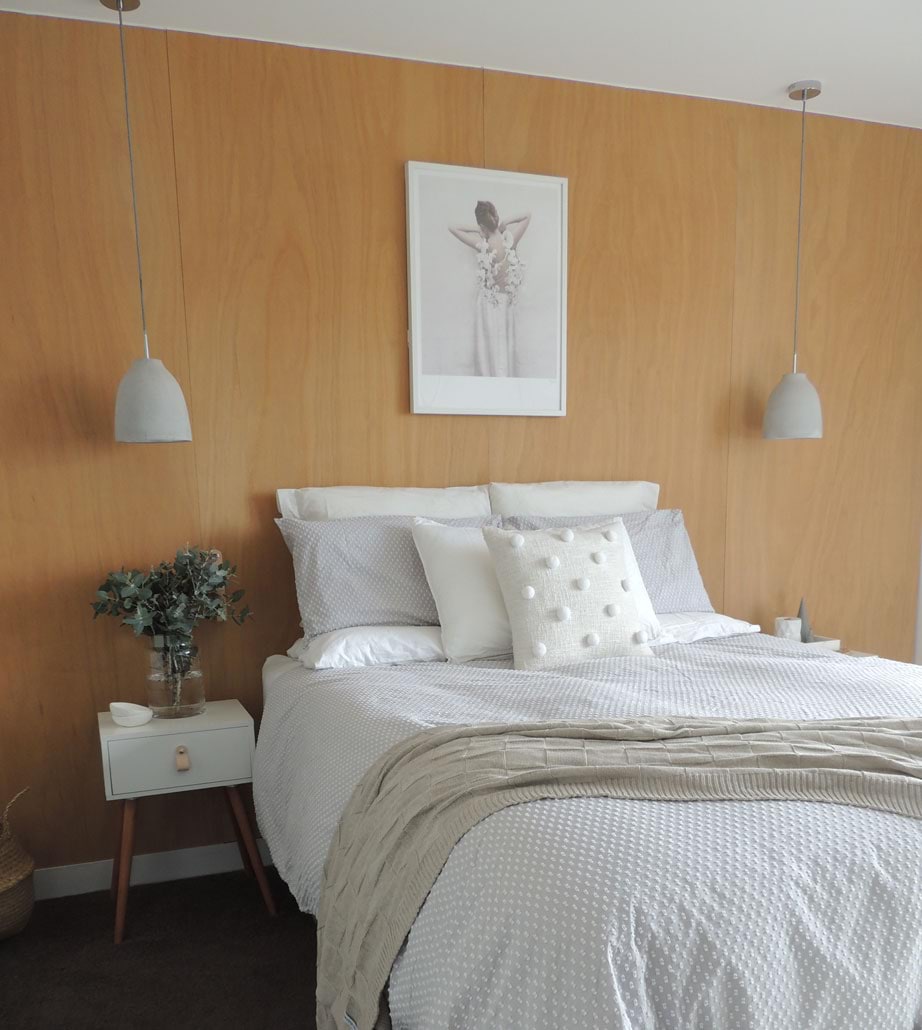 You've recently styled our Diamond Weave blanket, Knit Throws, and Quilt Cover Set. Can you tell us what look you were trying to achieve and guide us through how you styled it.
I wanted the bedroom to feel inviting, light & fresh plus also carry on the Scandi theme.By keeping the key pieces like the leather accents (drawer pulls & holder) and the white & timber bedsides & bench, I was able to add the Quilt Set along with other beautifully textured cushions to create a welcoming bedroom that you just want to dive right into!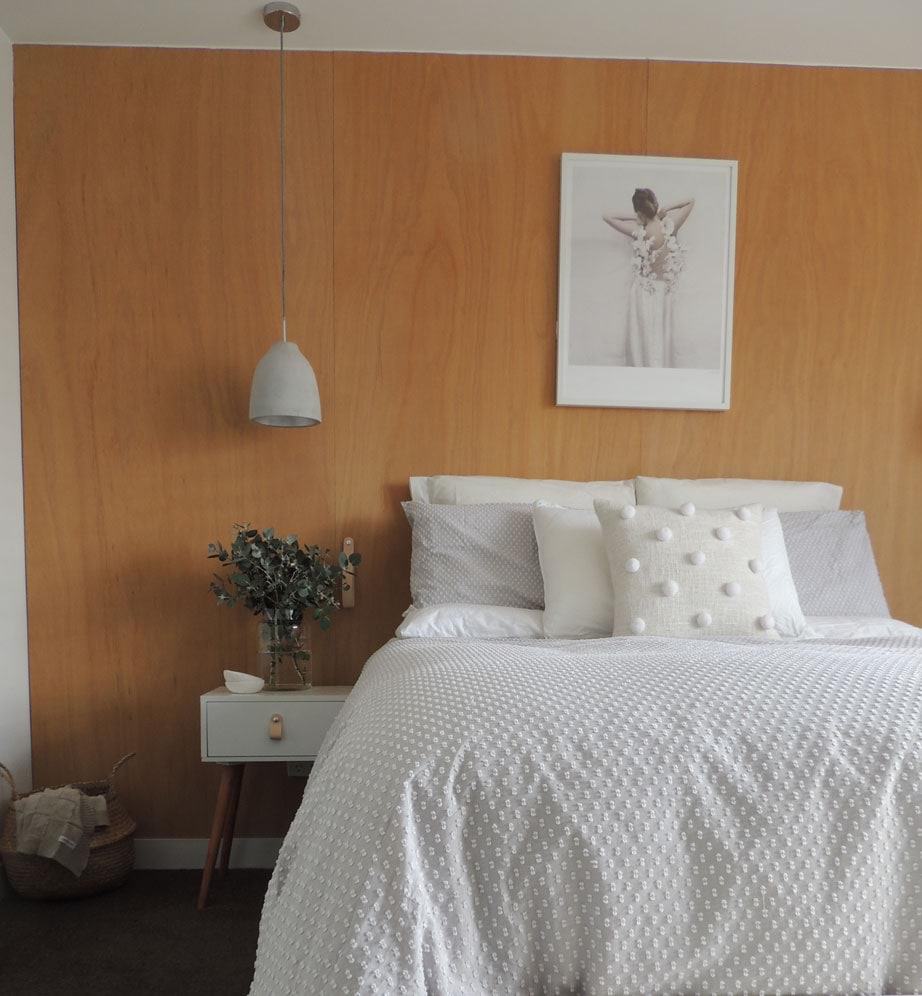 What do you love most about interior styling?
A change is as good as a holiday! Interior Styling allows you to change things up and create whole new looks to keep things fresh and feeling right. And that doesn't necessarily mean buying new items to replace the old....just by re arranging your shelf or swapping cushions around, moving furniture they can all make a room feel totally different and new.