Function and form: useful homewares that are easy on the eye
Great design involves a mastery of both form and function. This is true when it comes to architecture, technology, fashion and - of course - homewares. Just as a beautiful coat is made better by its ability to keep the wearer warm and a visually interesting website is improved by easy navigation, a gorgeous sheet set is far more appealing if it's nice to touch and a striking pendant light is even more impressive if it illuminates an area well. Here's a collection of homewares that strike the form and function balance perfectly, making your rooms both nicer to look at and more comfortable to be in.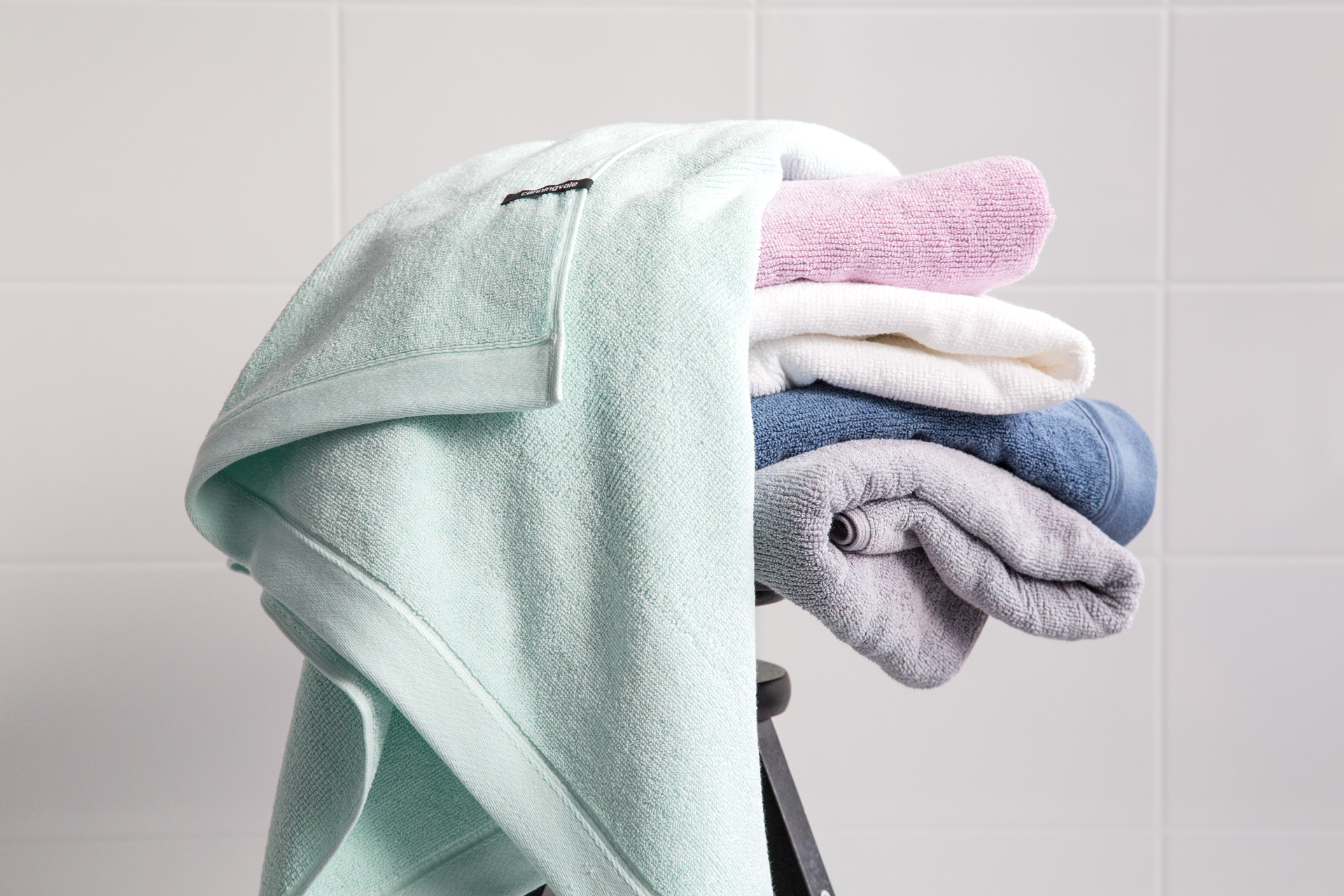 Say goodbye to damp with these ingenious inventions. Crafted with a special yarn, these towels can absorb up to 20% of their weight in water before they even begin to feel damp. They also dry very quickly and are super-soft to touch, making them a joy to step into every time you get out of the shower or bath. The towels come in six colours to suit almost any bathroom and can be purchased as a full, seven piece set or individually if you feel like mixing the colours up.
It's official: bamboo is having a moment. As well as being an environmentally friendly resource, it makes an incredibly soft and durable fabric that resists odours, repels bacteria and helps regulate body temperature. In other words, it's ideal for sleeping in. In addition to their excellent functionality, these sheets are also great to look at, coming in a crisp white, soft grey and fresh gelato mint. Throw them over your comfy memory foam mattress and nestle in for an excellent night's sleep.
Texture is the new black when it comes to soft furnishings, adding visual interest without muddying up your colour scheme. As an added bonus, these textured quilt covers never need to be ironed; a selling point we wish applied to more of the soft materials in our homes. Choose from a crisp white or a moody grey to best fit the feel of your room and buy a size up from your mattress (e.g. buy the king set if you have a queen size mattress) to lend your bed a more generous look.
If you've never slept on silk, now's your chance. As well as being beautifully soft and visually luxurious, these pillow cases are great for your hair and skin.
They're hypoallergenic and contain anti-ageing amino acids that can replenish damaged hair and dry skin while you sleep, sort of like an overnight beauty treatment. Just in case that's not enough functionality for you, we should also let you know that the ultra-low friction of silk will turn your untamed bed hair into a thing of the past.
Candles add ambience to a room in an instant with their warm glow and gentle scents. Make your kitchen smell like coffee, your living room like gardenia and your bedroom like fresh linen. If you're hosting a dinner party, consider lighting one in the bathroom to help mask any unpleasant smells that might result from rich food and a little too much wine.
Soy candles burn both longer and cooler and also emit far less smoke than those made from paraffin wax, making them ideal for prolonged indoor use.
These are incredibly versatile, making just as much sense tucked into your bed as thrown over your sofa, ready to be snuggled into on lazy movie nights and during relaxed reading sessions. The waffle texture adds a beautiful touch to any of the colour choices, making the blankets an easy piece to work into any room. The blend of linen and cotton will keep you comfortable all year round, helping you stay warm in winter and keep cool in summer, and the generous size is a great selling point for any couples who find themselves regularly engaged in a cover tug-of-war.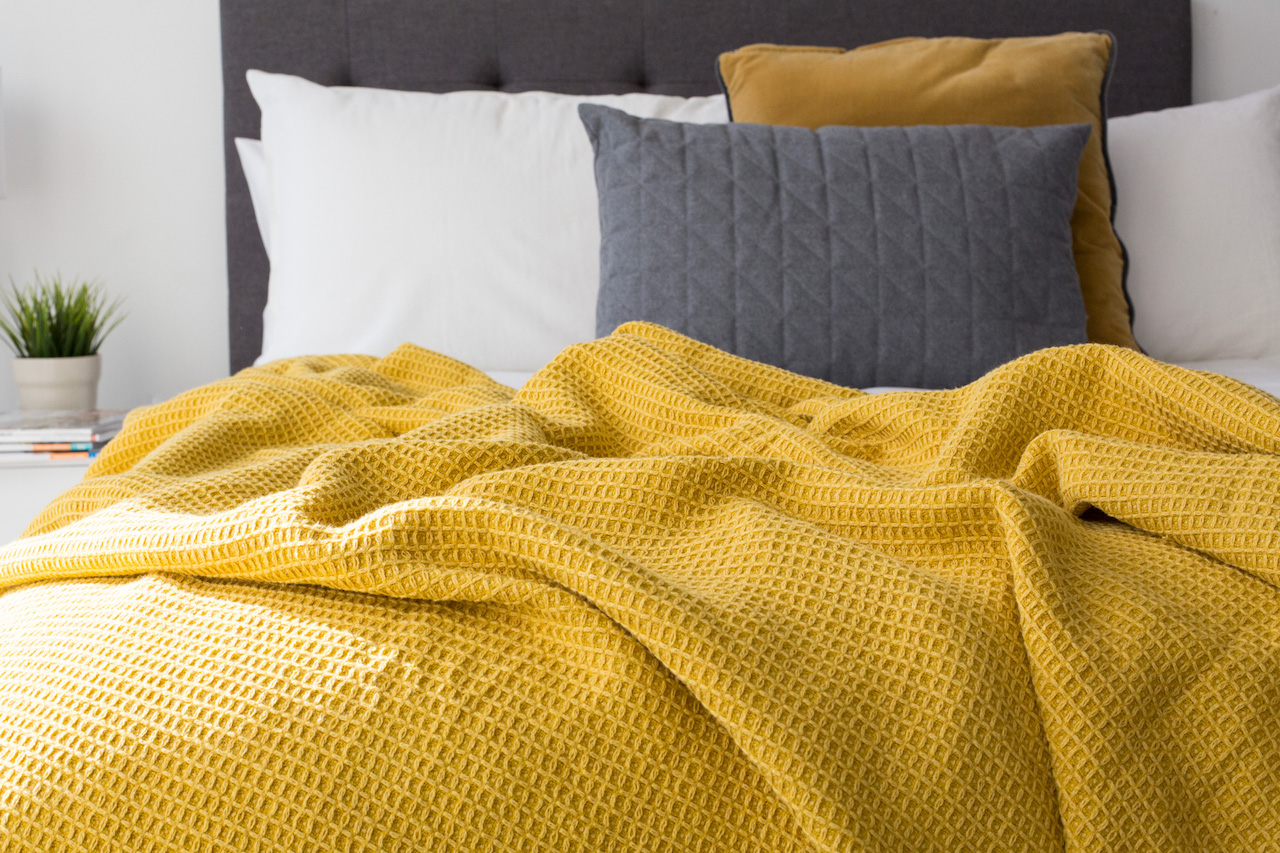 Adding any one of these cleverly designed products to your home will satisfy multiple senses, giving you something beautiful to look at, nice to touch and - at least in the case of candles - pleasant to smell. Because they offer benefits on multiple fronts, you'll be more inclined to use them again and again; something which will also ensure they represent value for money.
As design guru Don Norman once said, "It is not enough that we build products that function, that are understandable and usable; we also need to build products that bring joy and excitement, pleasure and fun, and, yes, beauty, to people's lives." We couldn't agree more.
Join over 240,000 Subscribers. Receive huge exclusive discounts straight to your inbox.
---