Posted by The Canningvale Team on 19th Feb 2021
We know that Shelley Gunton of @diyshelley has a keen eye for style, so we asked her to test run a couple of rugs from our new designer collection in her beautiful home. Here she shows us what a difference a rug makes.
Words and photography by Shelly Gunton of @diyshelley
"I DON'T HAVE A FAVOURITE ROOM IN MY HOME. EVERY SPACE CATERS TO A DIFFERENT NEED THAT CAN CHANGE OVER TIME, SOMETIMES ON THE SAME DAY! IN THE LIVING ROOM, I LIKE TO USE THE RUG AS A STYLE FEATURE."
What is the inspiration for the look of this room?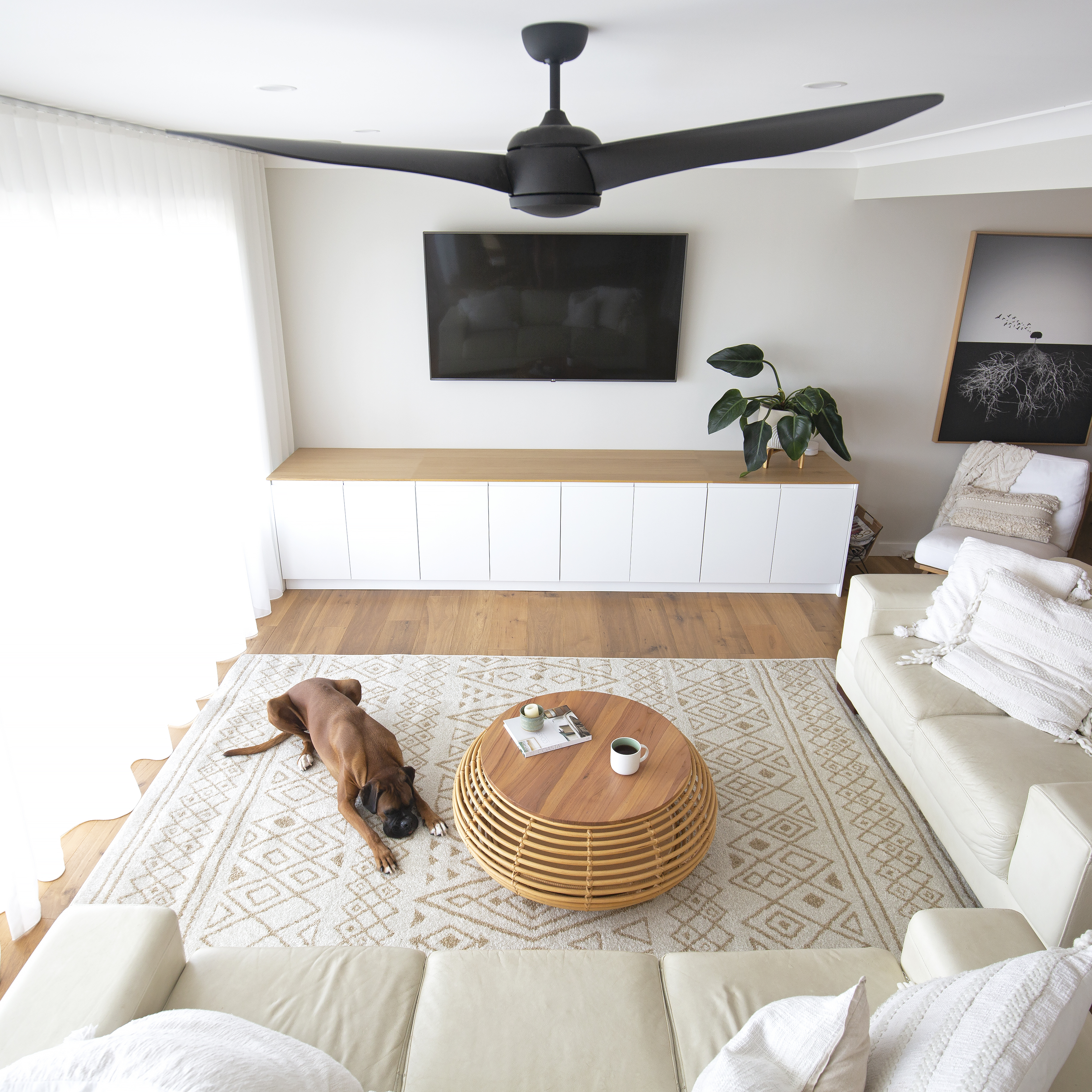 "MY NEED TO KEEP THINGS SIMPLE, CLUTTER-FREE AND EASY TO CLEAN. I LIKE A NEUTRAL PALETTE WITH PRACTICAL STORAGE AND LOTS OF SPACE FOR RELAXATION. I LOVE THE SOFT COLOURS OF THE CORA RUG, THEY DON'T OVERPOWER THE ROOM AND THE PROPORTIONS HELP TO CREATE THE ILLUSION OF SPACE."
How does a rug change the feel of a room?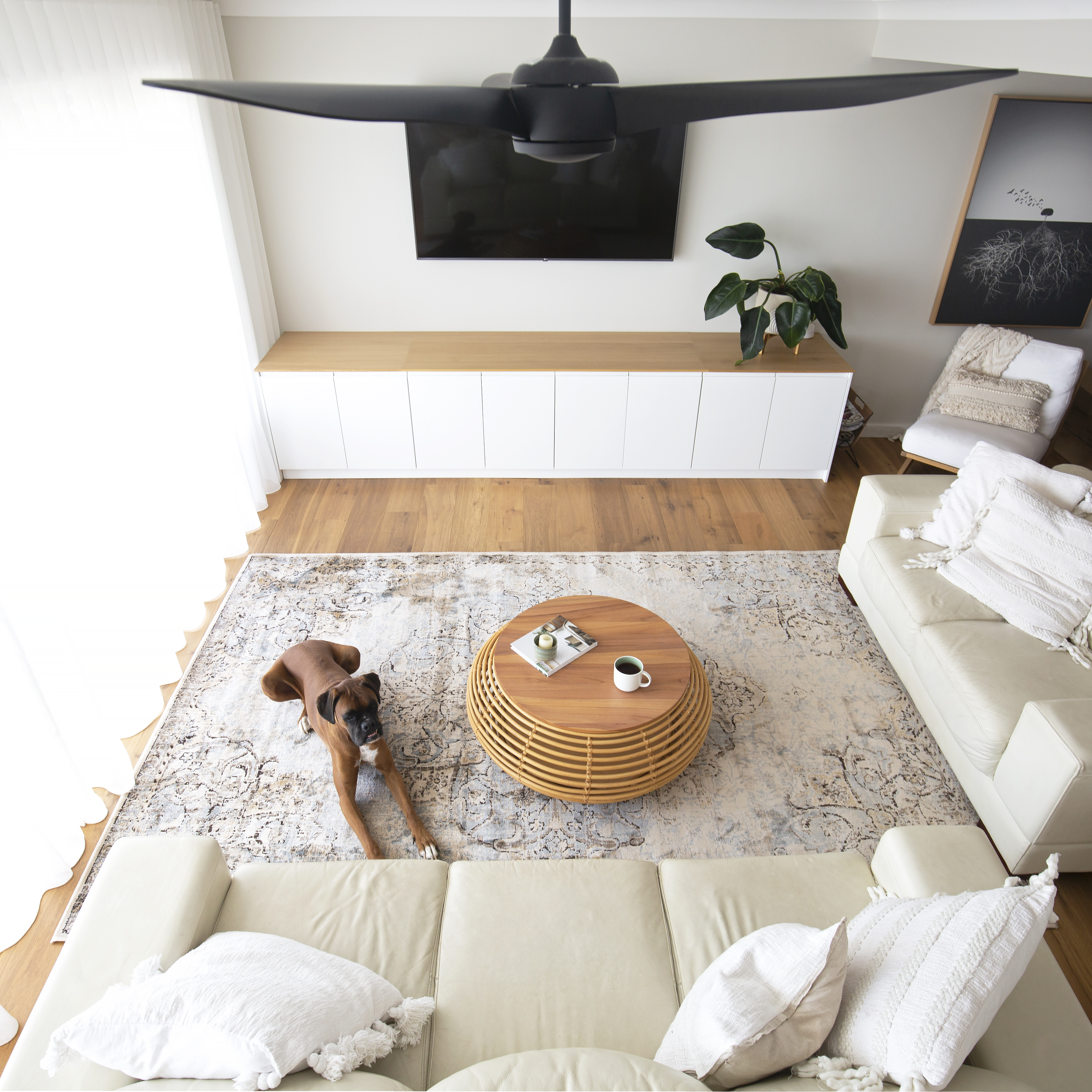 "TO ME THE HERA RUG GIVES THE ROOM A DIFFERENT VIBE, IT ADDS COLOUR AND WARMTH TO A SIMPLY STYLED SPACE. THE FADED DESIGN ALSO GIVES A VINTAGE CARPET FEEL. HOWEVER, THE CORA RUG'S GEOMETRIC DESIGN AND SIMPLE COLOUR PALETTE LOOKS RIGHT AT HOME IN MY LIVING AREA."
When choosing a rug, what do you look for?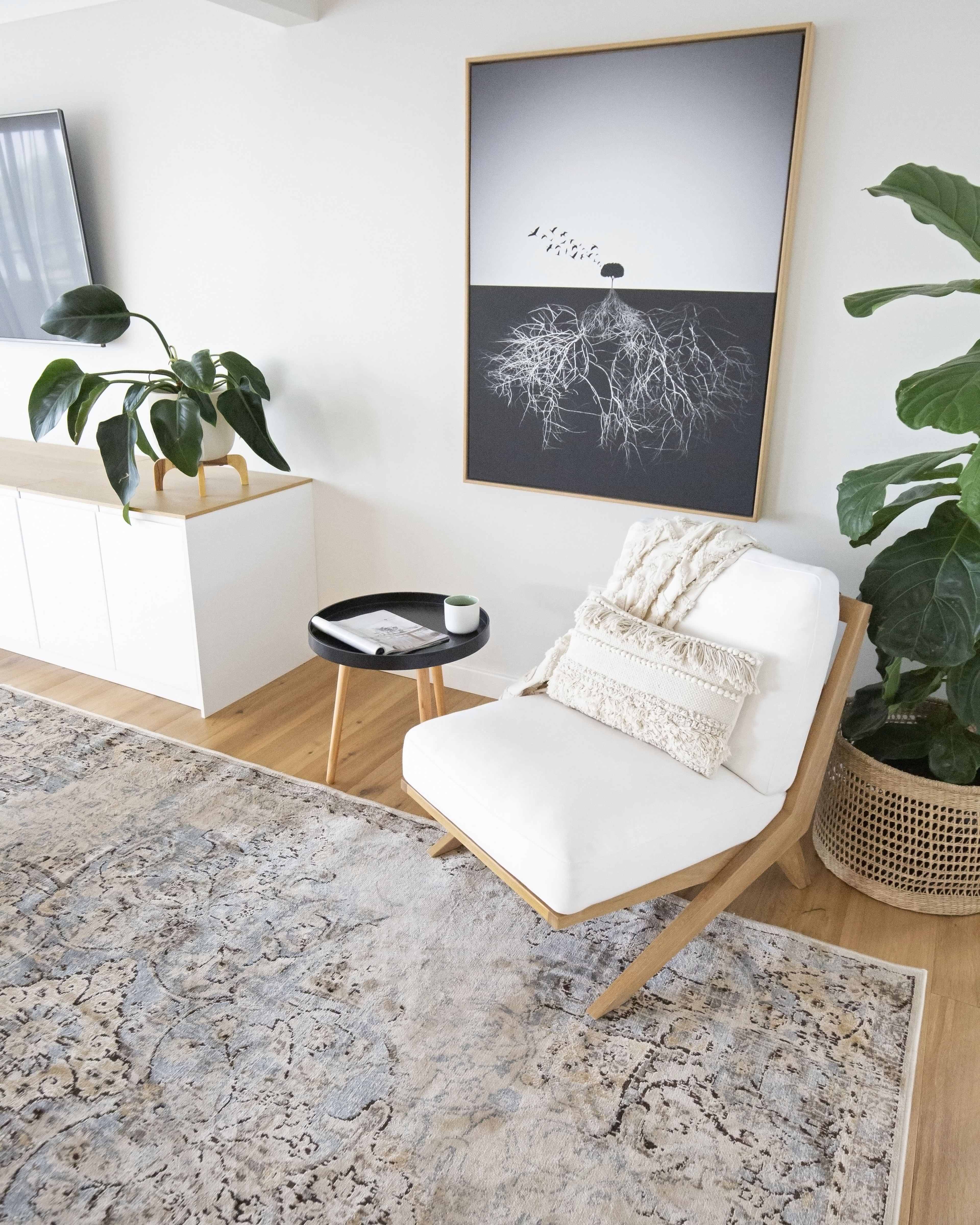 "FOR ME IT'S FUNCTIONALITY FIRST, A RUG NEEDS TO BE COMFORTABLE UNDERFOOT AND EASY TO CLEAN, WHICH IS SO IMPORTANT WHEN YOU HAVE KIDS AND PETS. THIS RUG'S SOFTWASH FINISH IS ALSO WATER RESISTANT, WHICH MEANS IT'S MY BEST FRIEND!"
Head to Canningvale's rugs section
Featured Products:
- Super Soft Vintage Luxury (200 x 300cm) Rug - Hera
- Artista Designer Luxury (200 x 300cm) Rug - Cora
You Might Also Like:
- Create the Perfect Guest Room
- Plain vs Pattern: Which Do You Prefer?