How To Add Colour To Your Home Without Picking Up A Paintbrush
Here at Canningvale, we know a lot about colour. We know hot chocolate tastes better in orange cups for example, and that bright, natural colours are the most memorable. We also know that blue is the least appetising colour and red one of the most, something which has direct ramifications for our dining rooms. We've also got our heads around what different shades will do to a space, from opening it up and promoting activity to making it feel cosy, contained and calm.
In short, if you're looking for tips on how to add colour to your home, you've come to the right place: we have years of experience and we're willing to share our insight. As an added bonus - particularly for those of you who don't like ladders, chemical smells and plastic furniture covers - we know how to successfully add colour without going anywhere near a paintbrush. This means your colour scheme is easier to update as your style evolves and you're far less likely to have paint stains on the carpet. How glorious.
Guiding principles
Before we get to specific suggestions and how to's, we thought it might be helpful to share some guiding principles. These should help craft your decorating ideas to their most successful form, channelling your love of yellow away from Big Banana territory and into a room that's bright and warm but also stylishly refined.
Show restraint
A little colour goes a long way. Incorporating too much or too many colours into a space will leave it feeling cluttered, confused or overwhelmed - a little like your favourite neon outfit from the 80s. The best rooms have a cohesive colour scheme, usually a clean neutral base accented with no more than two additional hues.
Understand your space
Generally speaking, lighter colours open up a space while darker colours contract it. Warm tones, like reds and yellows, stimulate activity while cool tones, such as blues and purples, have a calming effect. Knowing this allows you to pick the best shades for each room based on both its function and architecture.
Invest in quality materials
While a $25 polyester rug from K-mart might look good now, chances are it will fade quickly, losing its appeal in the process. As a general rule, soft furnishings made from natural materials (like cotton, wool and linen) hold their colour better, offer richer hues and look more appealing under a wider range of lighting conditions. Aim to buy once and buy well. For what it's worth, all Canningvale products are made with high quality natural materials and come with a five year warranty.
How to's
Ok, now you have the guiding principles under control, let's look at some specific suggestions for their application.
Dress your bed differently
Image: Queen Size - Vintage Softwash Cotton Quilt Cover Set
One of the easiest places to add colour to your home is in the bedroom, using your bed as a wonderful (and easily updatable) blank canvas. In our opinion, the most timeless look is achieved by pairing a neutral base, such as this gorgeously soft cotton quilt cover set, with colourful additions, such as scatter cushions and a blanket or throw at the foot of the bed. When choosing these embellishments, add interest by embracing different scales and textures and remember to stick to colours that complement each other and whatever else is already in the room, be it a feature wall, cosy chair or piece of art.
Image: Sogno Linen Blend Blanket
Rethink your practical pieces
Homes are filled with all the tools we need for living, from kitchen utensils to appliances and personal products. Rather than choosing these items purely on function, also consider their form. Copper pots hanging artfully above the kitchen bench can be a treat for the eyes, as can a richly coloured throw or statement vase. Something as simple as new towels (like this beautiful towel set, which are made from zero twist cotton) can add interest and personality to a room in an instant. If you don't feel like buying new, work with what you already have. Rearrange the books on your shelf into colour blocks or rediscover the throw you tucked away in the cupboard three years ago: quality products last and good choices never go out of fashion.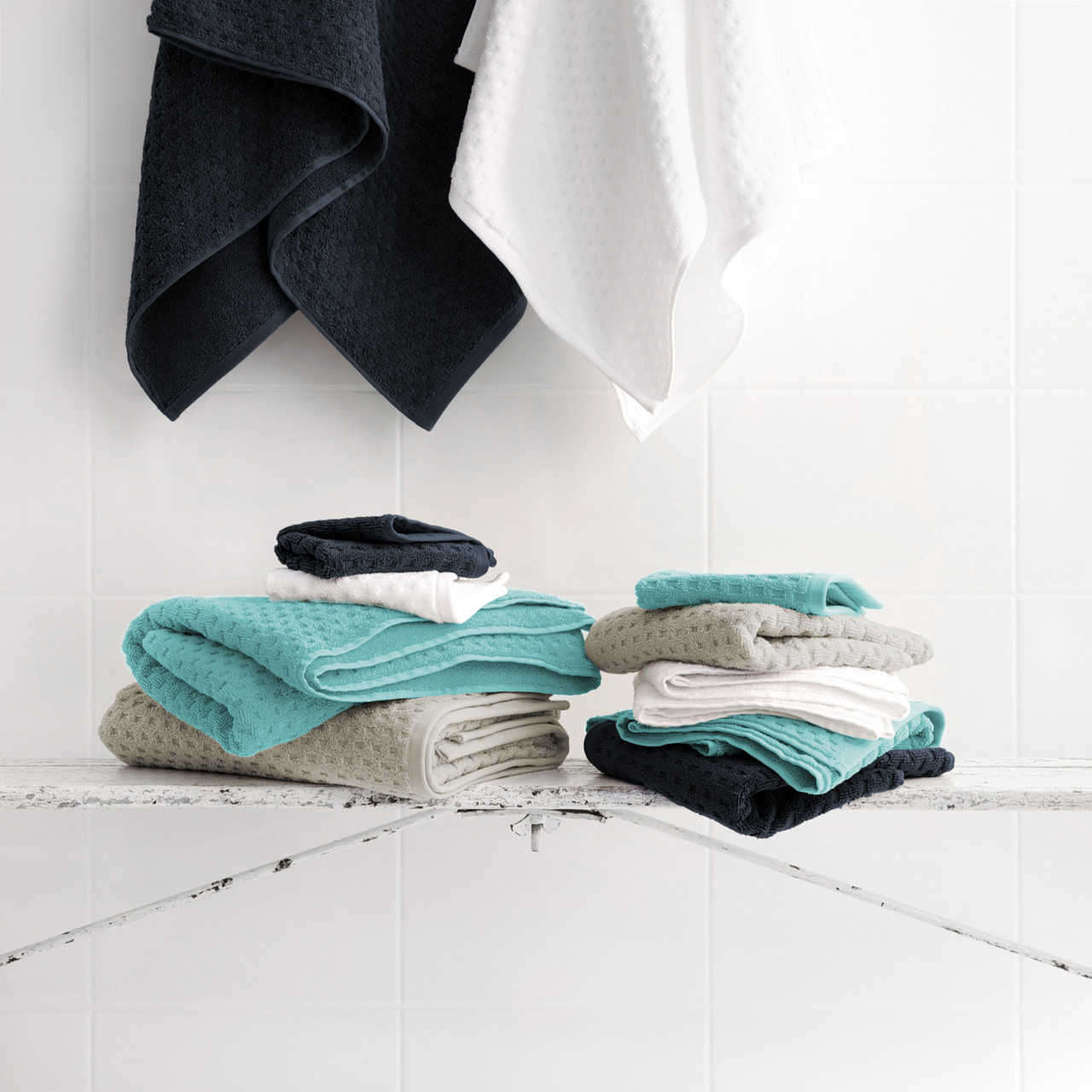 Image: Quadretti Super Soft 5 Piece Towel Set
Refresh your art
Pictures and paintings are an excellent way to bring colour into a room. They can tie an existing palette together beautifully or, if you're completely revamping your colour scheme, they can be a wonderful way to set the tone. Remember that you don't necessarily need to buy new pieces to achieve a different look - it can be just as effective to have existing pieces reframed.
Go Green
Indoor plants are wonderful things. They not only add colour and life to a room but also filter the air, decrease stress levels, stimulate healing and have the potential to make us better people (seriously, it's science). Choose a plant based on: a) its appearance; b) where you plan to put it; and c) how often you're likely to tend to it. For example, orchids love humidity so can be a great choice for the bathroom, although you do need to have a bit of a green thumb for them to thrive. Snake plants, on the other hand, are quite happy anywhere and don't need a lot of attention, perfect for those with a patchy track record of plant care. If you want to experiment with different looks, consider buying bunches of flowers before you settle on your selection. This can help you narrow down the ideal height, colour and lustre of your new addition.
And there you have it: our paint-free tips for adding colour to your home. If you're looking for some inspiration, we strongly suggest an hour or two on Pinterest where you can find interiors featuring every imaginable colour combination and sense of style. Create a mood board with the looks you like and seek out the pieces you need to achieve it. If you happen to invest in a large orange mug in the process, you have our full support.
Join over 240,000 Subscribers. Receive huge exclusive discounts straight to your inbox.
---