Posted by The Canningvale Team on 20th Oct 2022
When it comes to choosing a colour scheme, there's no room more important to get right than the bedroom. Our helpful explainer will guide you through the steps to nailing your bedroom aesthetic (and give you the confidence to try new looks you may never have thought of before!).
These are our easy go-to tips for the perfect bedroom mood, whether you're trying to make your space feel bigger, experimenting with colour and pattern, looking to add a little warmth to your boudoir or anything in between!
If you're working with a smaller room and want to make it feel a little more spacious, stick to lighter tones. Keep your base layers simple to give the illusion of space and add interest or pops of colour with accessories.
For a cosy sanctuary, or to make your room feel a little more close-quarters, dark, rich tones are your friends. Texture also plays a huge part here, try layering textures to create warmth.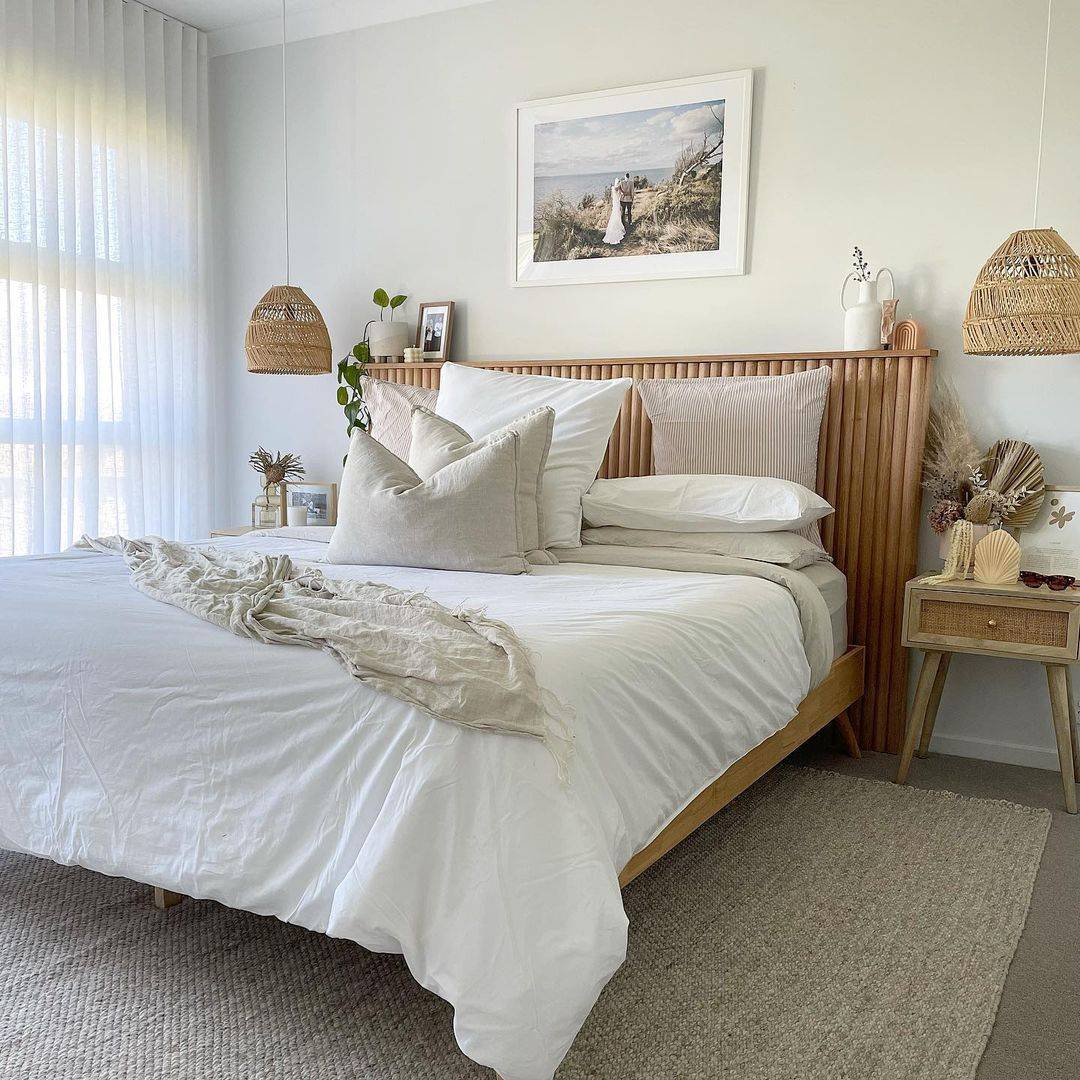 For minimalists, neutral tones work best. Whites, beiges and greys. Our Vintage Softwash range is perfect for that casual, lived-in appeal. Keep your accessories tonal and add a touch of texture so your space doesn't end up feeling clinical.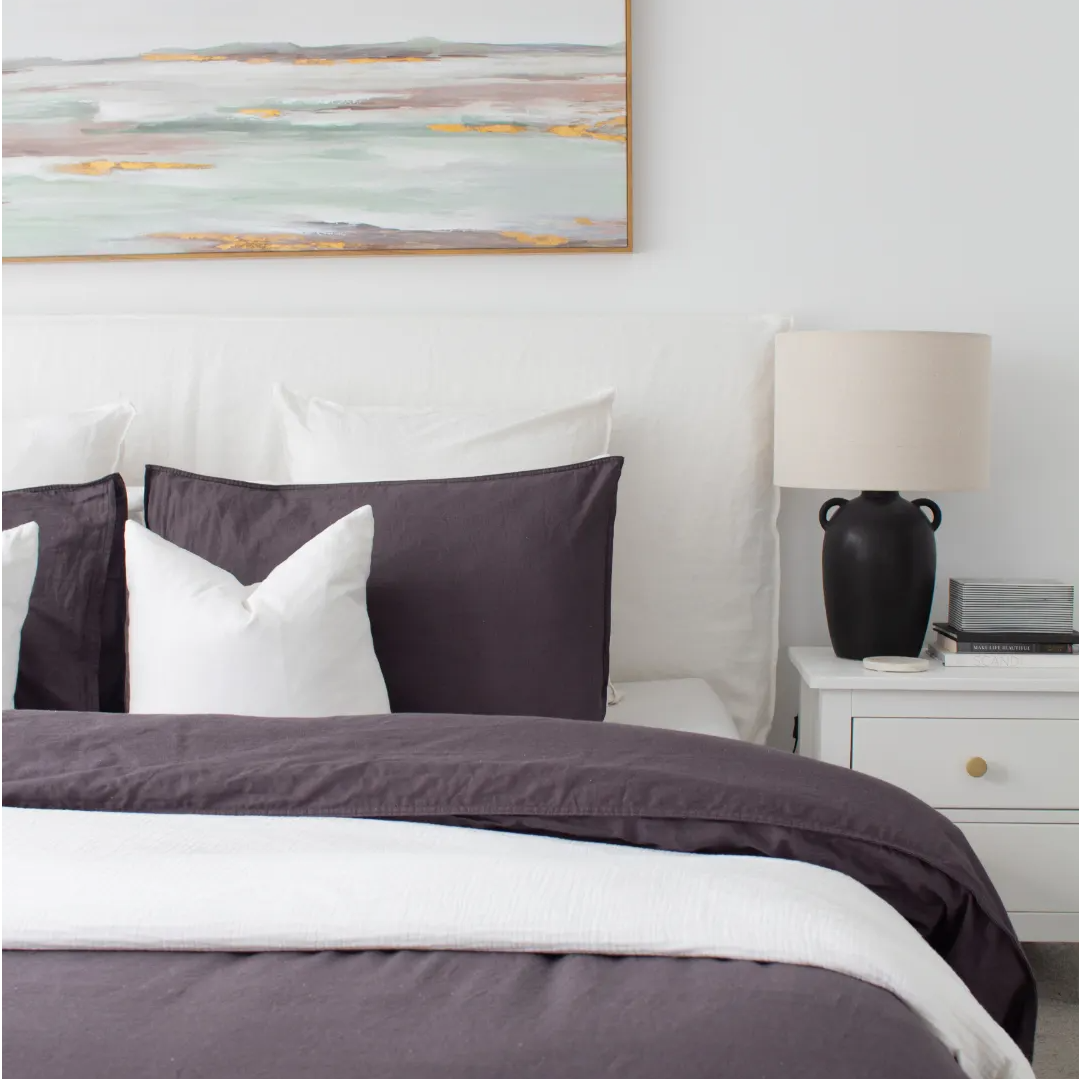 For a contemporary cool aesthetic – whites, greys and charcoals keep things clean and modern. And for the mid-century enthusiasts? Think rust and green tones to match back with your inevitable backdrop of timber, terracotta and greenery. Our Sogno and Vintage Softwash ranges have a whole spectrum of clean and earthy-toned linens to quickly update your space.
Monochrome vs Mix & Match
To keep it simple or mix it up? This is the question!
There's no right or wrong way of combining sheet sets, but here are our top tips on creating an effortlessly chic look!
If you're sticking to one colour (whether that be neutrals, greys, blues, or any other colour that tickles your fancy), keep things interesting by mixing tones of one colour or adding texture. Some of the most beautiful bedrooms we've seen have been entirely monochromatic, but manage to feel incredibly luxurious with this kind of layering.
If you're all about the mix & match maximalism, the world is your oyster! But there are some tips and tricks to achieving a chic maximalist vibe without making your room bedroom feel overwhelming.

Try sticking with complementary colours – blues and oranges, for example. Or keep your choices to one side of the colour wheel, either warm or cool tones exclusively. While cooler shades can add a tranquil element to your space, in a large room they can seem a bit bleak. Warmer tones are a little more… vibe-y and evoke intimacy, but in a small space, they can be a little overwhelming.
To keep things refined, temper your colour with neutrals. Tine, tone and shade are your buzzwords here.
Tint means to lighten by adding white or light tones, for example, you can make even deep jewel tones feel fresh and summery by pairing them with whites, creams or pale neutrals.
Tone means to darken a look by adding grey (or both black and white!). You can add interest to a monochromatic colour scheme by mixing it with grey, this automatically gives you space a lift.
And shade means to darken a look by adding black. You can create a moody elegance to any colour scheme by including black accessories and highlights.
Including neutral tones alongside your colour will add a level of sophistication to your room.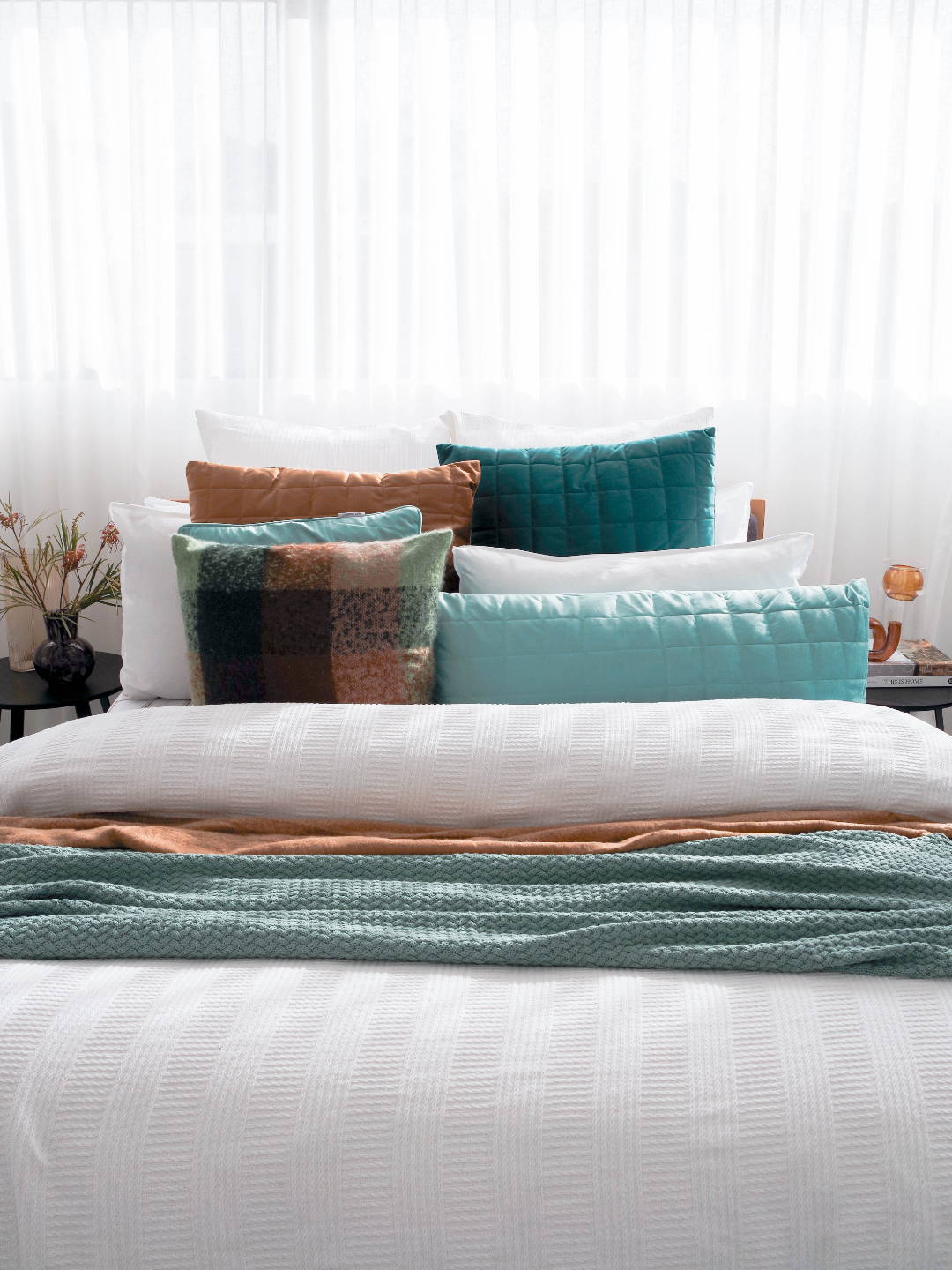 Accessorise, Accessorise, Accessorise

Use the above tips to choose colours that complement your base layers and pull everything together with accessories. Think coverlets, euro pillows, cushions and throws. These are by far the easiest things to change up and help you take your existing style from season to season and mood to mood.