Posted by The Canningvale Team on 29th May 2020
Interior decorating is fun. Whether you've always had a soft spot for it or are feeling newly inspired by the most recent season of The Block, we support you in your endeavours. We know how great it is when you buy a new piece of furniture or bit of decor that fits right in, refreshing or re-styling your room perfectly. We also know how expensive interior decorating can be and how the price tags of certain items can cause you to push back changes to the next big milestone, whether it's next year's full-blown renovation, your 50 th birthday or whenever it comes time to sell. With this in mind, we've put together our best budget-friendly ideas for refreshing your bathroom. They'll cost you less than $200 and you'll still get all the excitement of a brand new room.
Change up your towels
You'll be amazed at the difference a fresh new set of towels can make to your bathroom's overall look. A vibrant pattern can add a sense of fun and energy and a refined neutral can inject a touch of relaxed sophistication. If it's the latter that tickles your fancy, take a look at our beautiful Royal Splendour collection. As well as coming in a range of beautiful neutrals that will suit any space, they're luxuriously soft to touch. They're also the most absorbent towels you'll find, making them a pleasure to use.
Add scent
Scent has the power to change the feel of a space instantaneously, thanks to its ability to tap directly into our memories and emotions. You can purchase high quality diffusers and candles for less than $40 and both are great bathroom additions. Diffusers release their scent continuously and candles, like our beautifully scented soy range , add a relaxing ambience when lit; perfect if you're partial to the odd soak in the bath. Choose a bright, citrus fragrance to freshen up your bathroom or opt for a delicate floral scent to promote calm and serenity. Have a read of one of our earlier posts to delve deeper into the world of scent.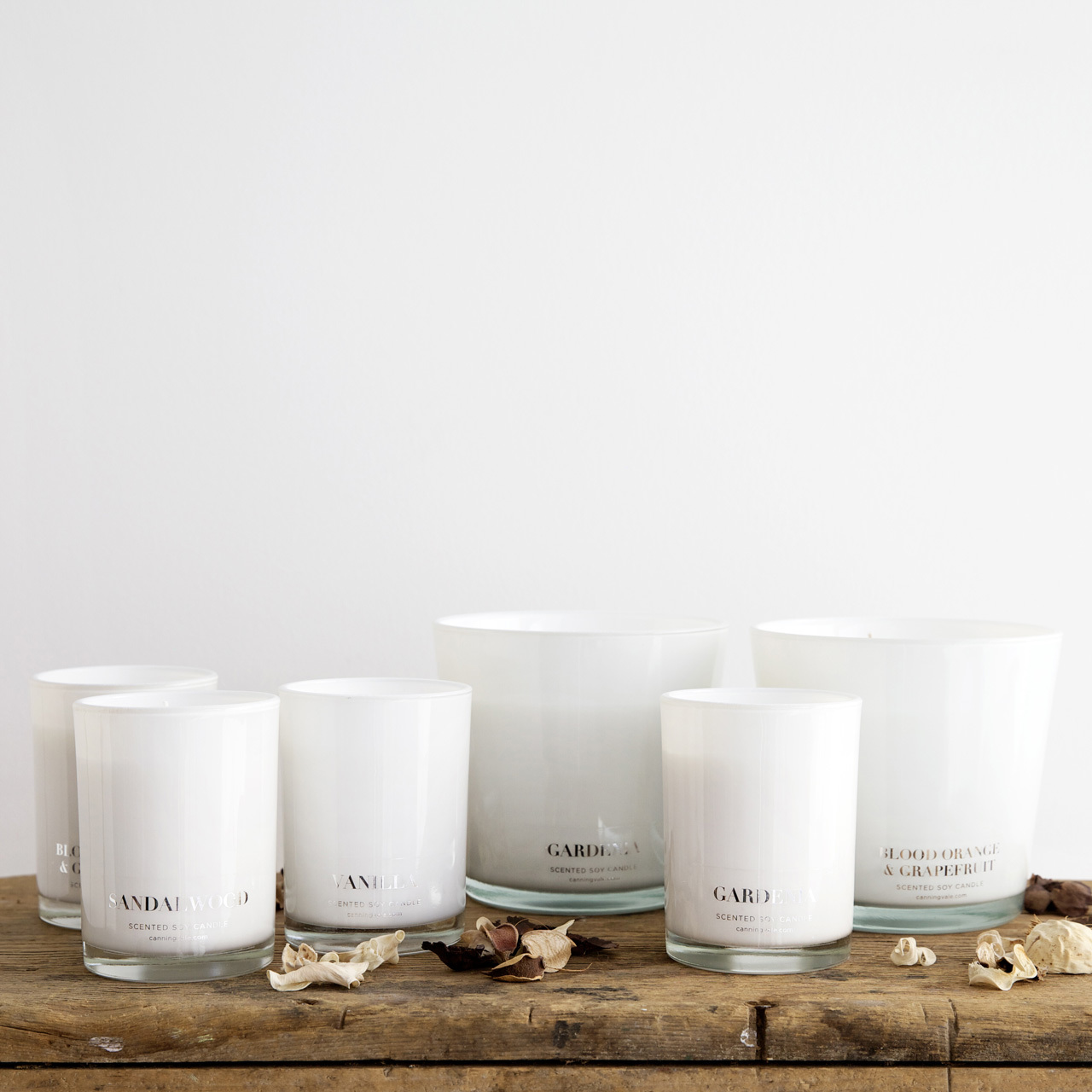 Re-think your storage
While purchasing a new vanity or new shelving can be an expensive undertaking, working with what you already have requires nothing more than ingenuity and a few bucks. How are you storing your toilet rolls? Would a generous basket look better than the simple steel holder you currently have? Would your towels look better hanging off well placed hooks than draped over the door? Would all the little items spread out across your vanity look neater and be more easily accessible in a well-organised storage container? Work your away around the room, asking yourself these kinds of questions and see what solutions you come up with.
Swap out the faucet
Faucets are relatively inexpensive, starting at around $20, and easy to install. They can also make a powerful statement in your bathroom, bringing it into the modern era or adding a sense of old-world opulence. If you're unsure what style to go for, spend some time looking through Pinterest or interior design magazines or have a chat with the staff at your local bathroom or hardware store.
Change the lighting
Depending on your current room and what you want to achieve, this might mean changing the light fittings or simply changing the bulbs. First, check your vanity lighting. A good bathroom provides ample light near the mirror, ideally at face level to avoid casting unflattering or misleading shadows that make daily grooming more difficult. To bump up your bathroom's style factor, look at statement or accent lighting, like an architectural pendant or cleverly-positioned spotlight that highlights one of the room's best features. When it comes to bulbs, opt for crisp white light. It tends to be the best option for bathrooms, thanks to the fact it renders skin tones most accurately. If you have a dimmer, that's even better: you'll be able to control the lighting to match the mood and function of the bathroom at different times (e.g. relaxing bath vs. morning make-up ritual).
Purchase a plant
Greenery does a truly wonderful job at livening up a space, providing an instant hit of colour, interest and personality. Remember to choose a plant based both on where you're going to put it – taking into account that bathrooms are typically quite humid – and your ability to care for it. If your track record with plants is poor at best, consider buying an imitation. They've come a long way in recent years and it's often only through touch that people realise they're not the real deal. Finally, if you do add some greenery to your room, remember to consider the pot carefully. If used well, it can accent what's already great about your bathroom, whether that's colour, texture or form.
Re-house your products
Another easy, budget-friendly update for your bathroom is to purchase a range of new homes for your bits and pieces. Update your soap dispenser, toothbrush holder, shower caddy or make-up organiser. Depending on the look you're going for, opt for beautifully patterned ceramics, architectural metal or warm wood. Just make sure you check the functionality before you buy because nothing will shorten the shelf-life of something like an unreliable pump or a space that's too small for all your belongings.