Posted by The Canningvale Team on 30th Sep 2020
Who wouldn't love sleeping in soft, cosy and durable bed linen while helping make a positive impact in the environment? We know you do. This is why we're so happy to introduce to you our first bed linen collection made from plastic bottles or recycled polyester (rPET) fibre.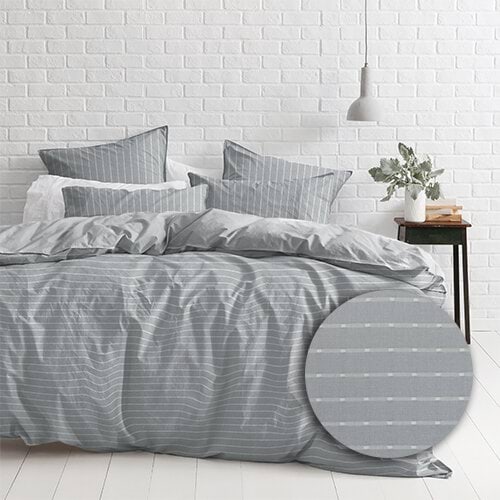 Canningvale's Sleep Easy™ Bed Linen Collection is composed of luxurious and soft sheet sets, quilt cover sets and European pillowcases made from Rekoop yarn. The said yarn was created by blending 40% polyester fabric made from recycled plastic bottles and 60% cotton sourced as part of the Better Cotton Initiative.
"Our Sleep Easy collection is made with a fully traceable and Australian first sustainable alternative to virgin polycotton bed linen. Virgin polyester production involves large quantities of water, chemicals and the use of petroleum (fossil fuels). Comparatively, the process of converting PET into recycled polyester requires much less energy than the production of normal polyester. It takes 33-53% less energy," Canningvale's managing director, Jordan Prainito said.
At Canningvale, it has always been our goal to make luxury homewares attainable for all Australians while considering the impact we have on the environment. We know that plastic bottles end up in landfill or worse in our oceans for a long time and they have a negative impact on our environment.
One of the ways to avoid plastic bottles ending up on landfills and in our oceans is through recycling them. By launching the Sleep Easy™ collection, we aim to be a part of the solution and help you leave a positive impact on our environment.
"With the Sleep Easy collection, we wanted to challenge ourselves by taking a different approach to our raw material selection and try to confront a wider environmental problem, specifically plastic water bottles in landfill. It's predicted that by 2050, there'll be more plastic than fish in our oceans (The Ellen Macarthur Foundation). Every 60 seconds, over 1,000,000 plastic bottles are discarded, totalling to over 450,000,000,000 every year. To help fight this, we set our objectives of creating an end to end fully traceable recycled polyester bed linen product," said Prainito.
Read on and find out about our new and innovative recycled polyester bedding collection, its production process and the rPET authenticator.
What is recycled polyester
The Sleep Easy™ Bed Linen Collection is made from recycled polyester or plastic bottles. But what exactly is recycled polyester?
Simply put, recycled polyester, also known as rPET, is a type of fabric obtained by grinding and processing existing plastic bottles and spinning them into new polyester fibre.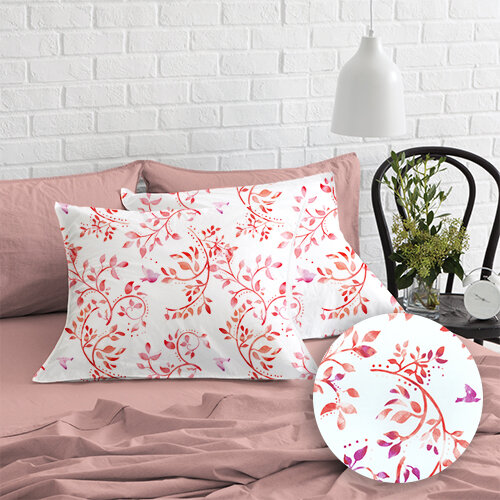 How do we turn recycled bottles into beautiful bed linen
To further give you an idea of what recycled polyesters are and how your bottles are transformed into beautiful bedding, we've broken down the process into eight steps:
1. Collection
The first step involves collecting the plastic bottles you've thrown and bundling them together in large bales.
2. Cleaning and sorting
Upon collection, we transport the bottles in a state-of-the-art plant where they can be sorted and cleaned.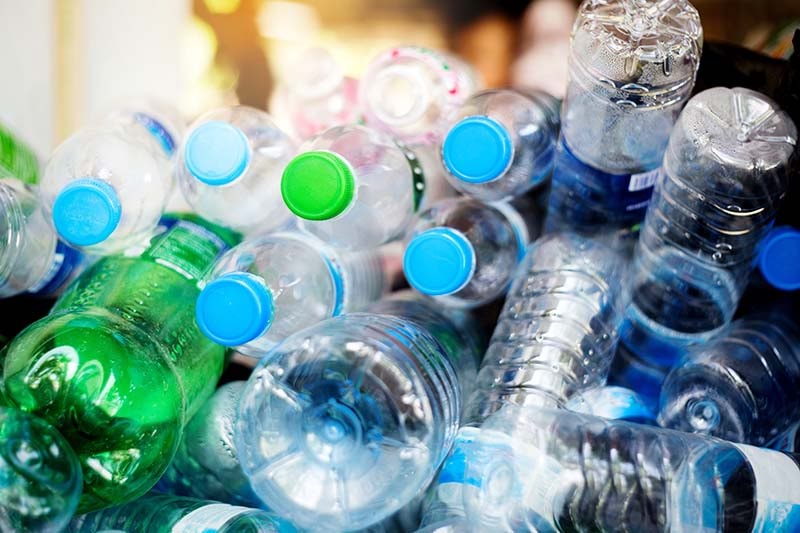 3. Grinding
Once cleaned, these bottles go into grinders where they are shredded into small flakes or PET pellets.
4. DNA tagging
The small flakes undergo DNA tagging to verify and assure you that they are made from recycled bottles and not virgin polyester. For reference, virgin polyester requires more water and energy to produce than recycled polyester. This makes rPET a more eco-friendly fibre.
5. Extrusion
After the DNA tagging, the extrusion phase begins. This stage involves processing the PET pellets through an extruder and transforming them into the fibre.
6. Spinning
In this stage, the fibres are spun along with high-quality BCI cotton to make the blended Rekoop yarn.
7. Weaving, processing, cutting and sewing
As the name of this stage imply, the cotton and recycled polyester blended yarns are then woven, processed, cut and sewn to make exceptional sheet sets, quilt cover sets and pillowcases.
8. Retail
The beautiful eco-friendly sheets, quilt cover sets and pillowcases are made available both online and instore during this stage. Each product has a QR code which customers can scan to see if the product was made from recycled plastic bottles.
What are the benefits of recycled polyester bed linen
There's so many things to love about this newest collection which uses polyester fabric made from plastic bottles. For one, recycled polyester fabric is extremely eco-friendly as it not only prevents plastics from ending up in landfills but also, the manufacturing process for this type of fabric requires less water and energy compared to regular polyester.
"By creating this product and using recycled polyester it reduces Canningvale's dependence on petroleum as the raw material for polyester & diverts PET plastic water bottles that were destined for landfill, and therefore reducing soil contamination, air and water pollution. Another great quality of PET is that at the end of the bed linen's life cycle the REKOOP rPET fibre can be recycled again and again with no degradation of quality, allowing us to further minimize wastage and get closer to a closed loop system - therefore turning the non-biodegradability of polyester into a good thing and not a bad one," Prainito said.
The number of recycled plastic bottles used depends on the size and product type. For example, the queen sheet set used polyester fabric made from 61 plastic bottles while 44 plastic bottles were recycled to create the fibres for the quilt cover sets. The fibres used for the pillowcases were also from 8 recycled plastic bottles.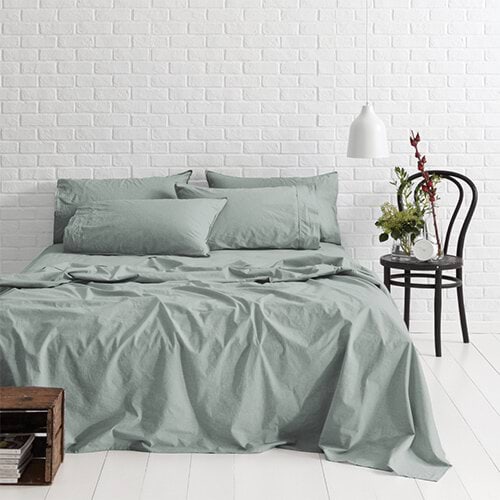 To top it all, recycled polyester fibre produces high-quality, soft and durable bed linen even though they were made from plastic bottles.
"Much like our 100% Cotton Vintage Softwash collection that customer's know and love, the Sleep Easy collection is finished in a similar way. Through an Oeko-Tex approved soft washing technique that ensures a soft and smooth finish that we all love. And if anyone is 50/50 on whether to give Sleep Easy a chance? Don't forget our 100 night free trial, if you don't like it simply send it back and we will give you a full refund no questions asked," Prainito assured.
What sets this bed linen apart from polyester sheets
This collection was made possible with Canningvale's partnership with Rekoop, the first fully-verified recycled PET bedding line. Currently, Canningvale has the exclusive rights to Rekoop in Australia.
The recycled Polyethylene terephthalate (PET) fibres used for the Sleep Easy™ collection were forensically DNA tagged through the CertainT platform of Applied DNA Sciences, Stony Brook, New York (ADNAS). Meaning, customers can be assured that the materials used were indeed recycled plastic bottles and not virgin polyester. As mentioned earlier, each product has a QR code which customers can scan to check if the product was made from recycled plastic bottles.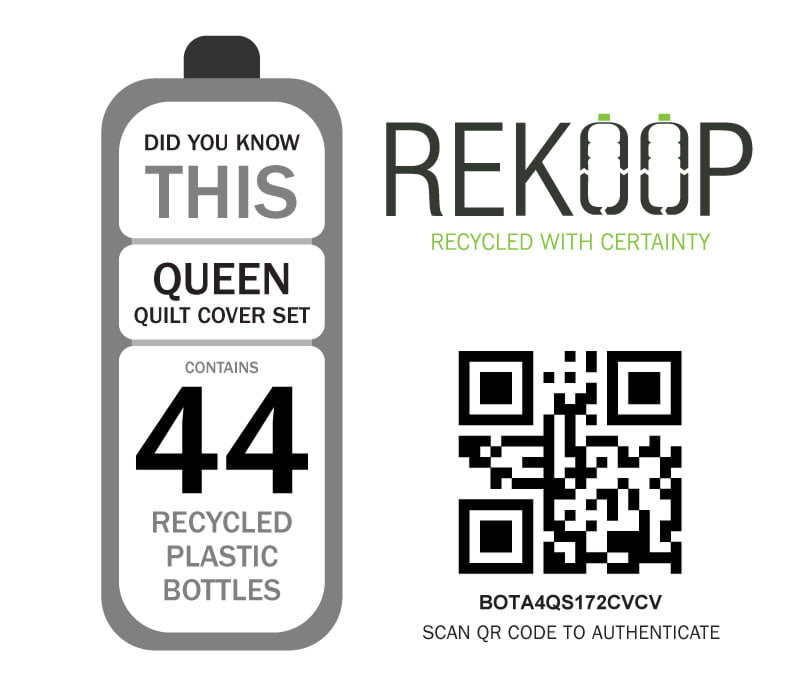 Canningvale's Sleep Easy™ will be coming in Queen and King sizes with coordinating European pillowcases. The sheet sets will be available in four colours while there will be two designs to choose from for the quilt cover sets.
Similar to all Canningvale branded products, this collection is covered by a 5-year manufacturing warranty and is available online at Canningvale's website and Target while stocks last.
You Might Also Like:
- 8 Easy Ways To Live More Sustainably
- Introducing our Beautiful Rugs Made from Recycled Plastic Water Bottles