Posted by The Canningvale Team on 13th Aug 2020
The current situation forced many of us—our team members included—into some form of isolation at our homes. While we certainly miss going out, we strive to make our homes a more comfortable and fun place to live in with the help of some self-care routines and other homewares.
To give you a glimpse of how we make our home a cosy place for isolation, we asked our team members to share their current favourite Canningvale products. Meet some of our team and learn what they love about their chosen top home product.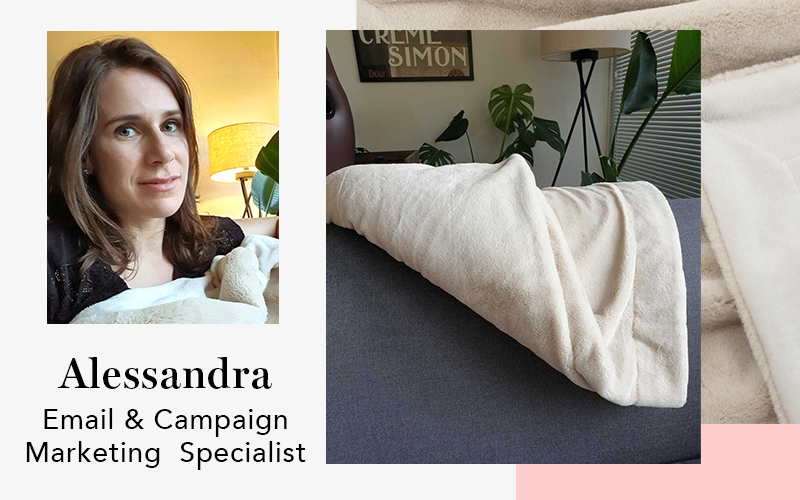 Royale Luxury Faux Fur Throw - Visone
"My favourite Canningvale product during isolation has definitely been the Royale Luxury Faux Fur Throw - Visone. This blanket is warm, super soft and very pleasant to touch. I love wrapping myself up in it while watching a Netflix movie on a cold winter's night. Its style also perfectly matches with the rest of my living room and it's really versatile. I sometimes use it as an extra layer on my bed."
Shop Royale Luxury Faux Fur Throw - Visone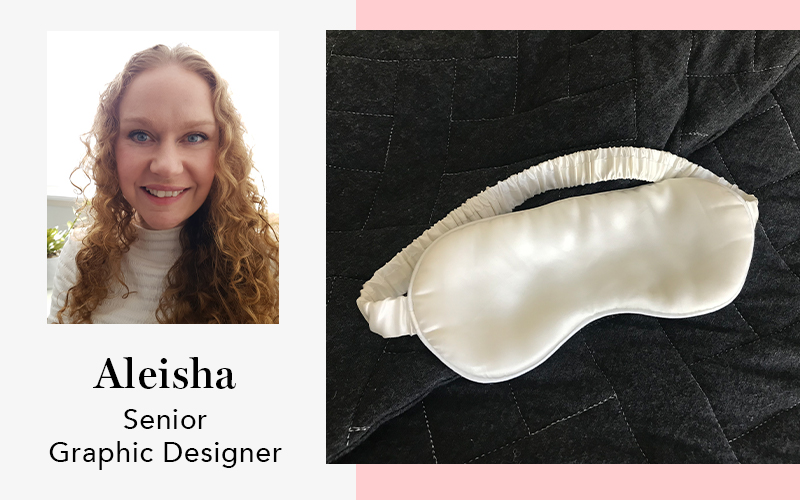 Beautysilks Eye Mask
"Before I received my mask, I rarely slept with one because I find them bulky and uncomfortable. But, I discovered that BeautySilks Eye Mask is the complete opposite of what I thought it would be! This mask is really soft on my skin and doesn't feel heavy at all or tight on my face. I don't even notice the band whilst I'm asleep. I feel like I can now shut my eyes off quicker and have a better night's sleep once I pop my mask on. And I wake up looking more refreshed!"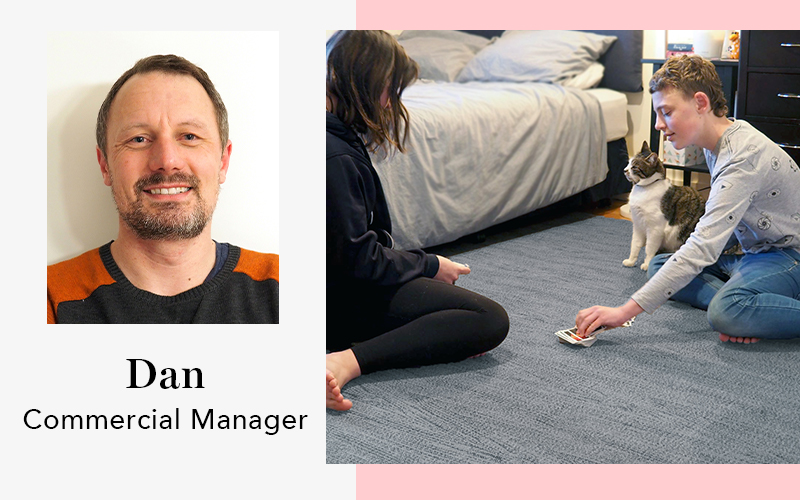 Timbre Large Rug
"One of my favourite Canningvale products is the Timbre Rug. It is super hard-wearing and is great for high traffic areas. I love that it is made from recycled plastic and is sustainable. The current prices are amazing too, even better than staff price!"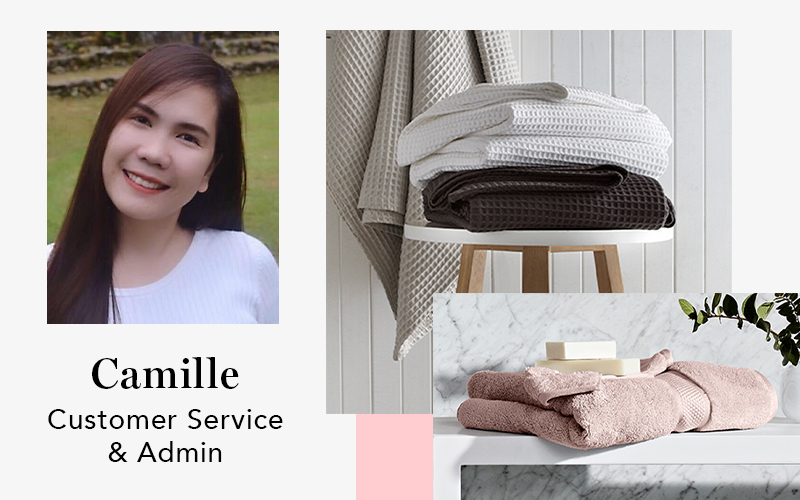 Luxury Cotton Waffle Blanket & Aria towels
"It's really hard to choose a product since they're all amazing! But on top of my list are the Luxury Cotton Waffle Blanket and Aria Towels. The Luxury Cotton Waffle Blanket's texture has the right amount of elegance that can complement any bedding ensemble. I really like it since its waffle weave texture allows air to flow through, making it breathable and able to maintain a comfortable sleeping temperature all night. It's lightweight and easy to pack too. For the bathroom, I'll recommend the Aria Towels because of their pure luxurious appearance and high absorbency. They are also thick, soft and very fluffy."
Shop Luxury Cotton Waffle Blanket
Shop Aria Bath Towel Collection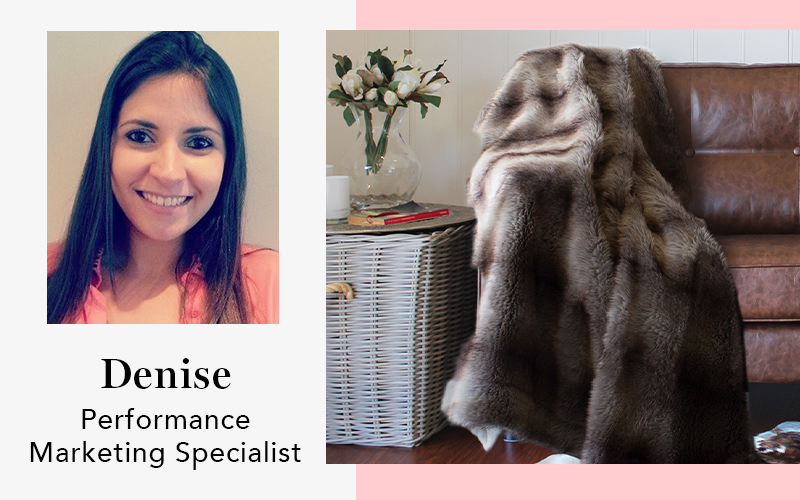 Royale Luxury Faux Fur Throw - Volpe
"I'm really in love with the Royale Luxury Faux Fur Throw - Volpe! This is the best throw rug and a great companion for a couch cuddle. It has such a warm and smooth texture and it's super soft and comforting. I have the Lupo Grey colour and it goes with everything. I have also got one as a gift to my partner's mother and for sure, she likes me even more now. After all, who wouldn't love this incredibly soft throw?"
Shop Royale Luxury Faux Fur Throw - Volpe
What about you, what products do you love most during isolation? Browse through Canningvale online and you might just find an item (or two) that will make your home cosier and a delightful place to spend more time in.
You Might Also Like:
-6 Ways to Warm Up In Bed for Cold Sleepers
-Popular Bed Linen Fabrics Explained