Posted by The Canningvale Team on 2nd Aug 2023
It's that time of year again – *Spring Cleaning* time. After a long winter, it always feels so nice to open the windows to that crisp, spring air and freshen things up. And this year, Canningvale has your back, with our hot tips for spring cleaning your bedroom.
Start with a load of laundry

The first step is to totally strip your bed and give everything a good wash. Here's a little cheat sheet on how often you should be washing your linen and bedding.
Bed Linen
Sheets: Wash every week. Wash more often (3–4 days) if your pets share your bed.

Hot tip: Try using a cup of bicarb in the wash to brighten and freshen your sheets.

Quilt Covers: Wash every fortnight to a month (or weekly if you don't use a top sheet)
Pillowcases: Wash every week
Blankets: Wash every 2–3 months
Bedding
Mattress: Clean every 6 months.

Hot Tip: Strip your bed and sprinkle the mattress with bicarb and essential oil. Leave on for one hour and vacuum)

Pillow: Wash 2–4 times a year, handwash with soapy water
Mattress protector: Wash every six months
Pillow protector: Wash 3 times a year
Quilts: Once a year (some of our absolute favourites are even machine washable - check out our hypoallergenic quilts, luxury quilts or Lana Quilt)
Ensure that everything is thoroughly dry before making the bed.
There comes a time when you need to start afresh with your bedding, and other times when you need to part amicably. If you're looking to re-invest in some spring staples – our Alessia or Lustro Bamboo Cotton and Vintage Softwash are perfect transeasonal options. And to keep your quilt cover washing to a minimum, consider adding a flat sheet to your bed for the warmer seasons.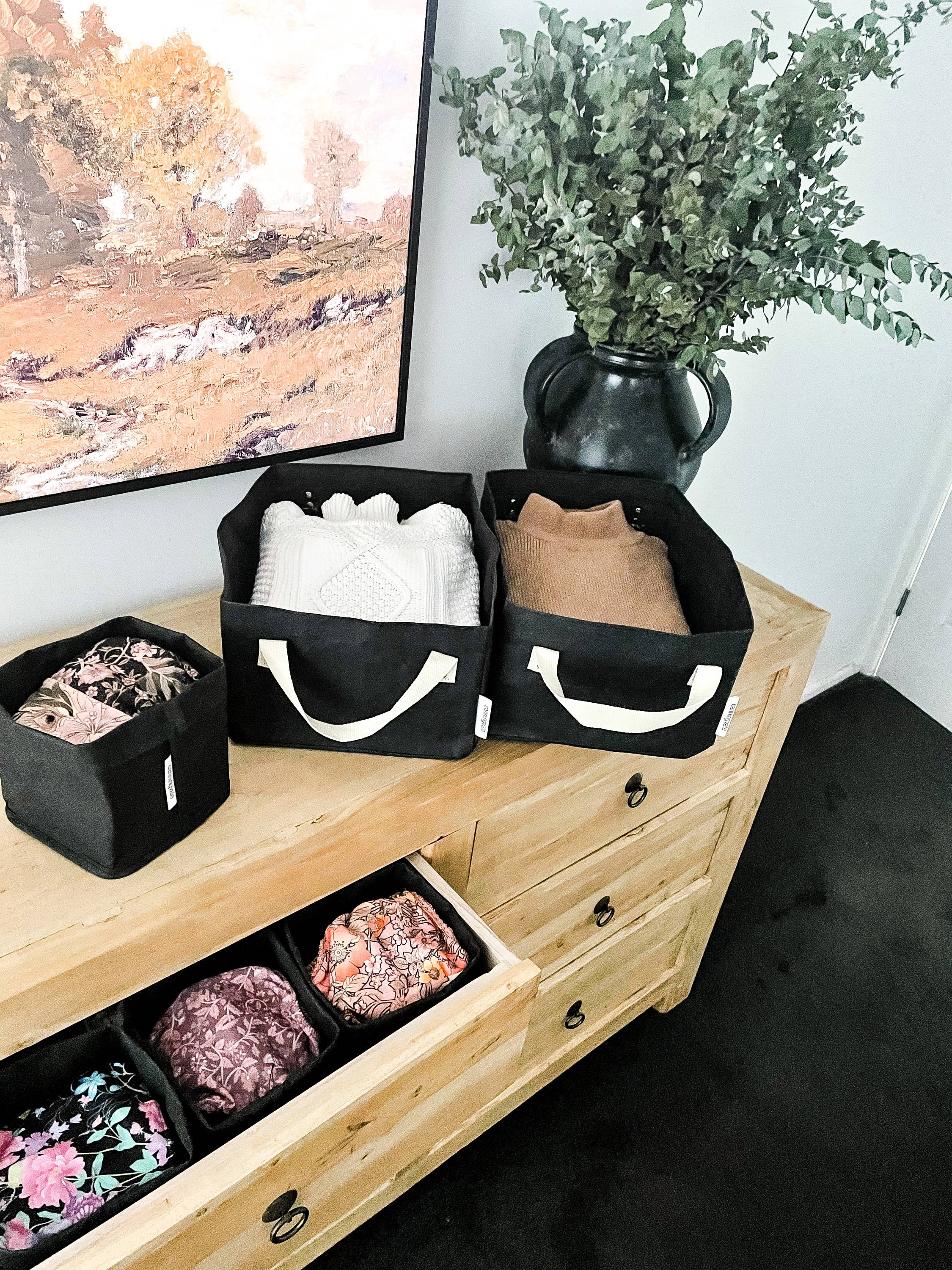 If you're anything like us, spring cleaning means having a good declutter. Gather up the things that don't belong in your bedroom and put them away (or get rid of them!). Storage boxes are a great addition to keep your home free of untidy sprawl.
Spring is also a great time to reassess your wardrobe. Go through all your clothes and set aside anything you no longer wear, anything that has worn out, anything that can't be repaired and anything that no longer fits. Anything that's still in good shape – donate. Worn-out items can be repurposed as cleaning cloths or used for pet beds.
And now is the best time to invest in some beautiful breathable spring PJs! Stylish and silky, Alessia will have you feeling cool and comfy on the warmer nights to come.
Dust and wipe down all surfaces, including pictures on the walls, bed frames, light fixtures and skirting boards. Start cleaning at the top of the room and work your way down and move from one side of the room to the other rather than going back and forth. This is the fastest way to get things done and will cut down on dust and debris falling on areas that you have already cleaned.

Once all surfaces are clean, it's time to tackle the floor! Move furniture if possible and vacuum underneath and behind it. If you have wooden floors give them a mop with a microfiber mop and a ph-balanced floor cleaner, specially designed for cleaning wooden floors. Steam clean the carpets or consider hiring a professional if they are really dirty and/or stained.

Finally, open the windows and light a refreshing scented candle. It'll work wonders, leaving your bedroom feeling much fresher.
Get A Good Night's Sleep Despite Allergies
Don't let your allergies get in the way of a good night's sleep. Check out our sleep tips for allergy sufferers.
Happy spring!