Posted by The Canningvale Team on 28th Feb 2020
Colour plays a central role in interior design. Not only does it influence our emotions, it can also transform a space. Colour can determine the atmosphere of a room, establish harmony within a space, affect our state of mind, camouflage design problems and accent an interior with personal style. Colours can also serve a functional purpose. While light colours are airy and can make a room feel more spacious and bright, dark colours are sophisticated and can make a room feel more intimate. This week we had the pleasure of interviewing Cathy Atta, the colour consultant and stylist behind @decoraide. In this interview, Cathy sheds light on the importance of colour in interior design, offers styling tips and reveals the colour trends of 2017.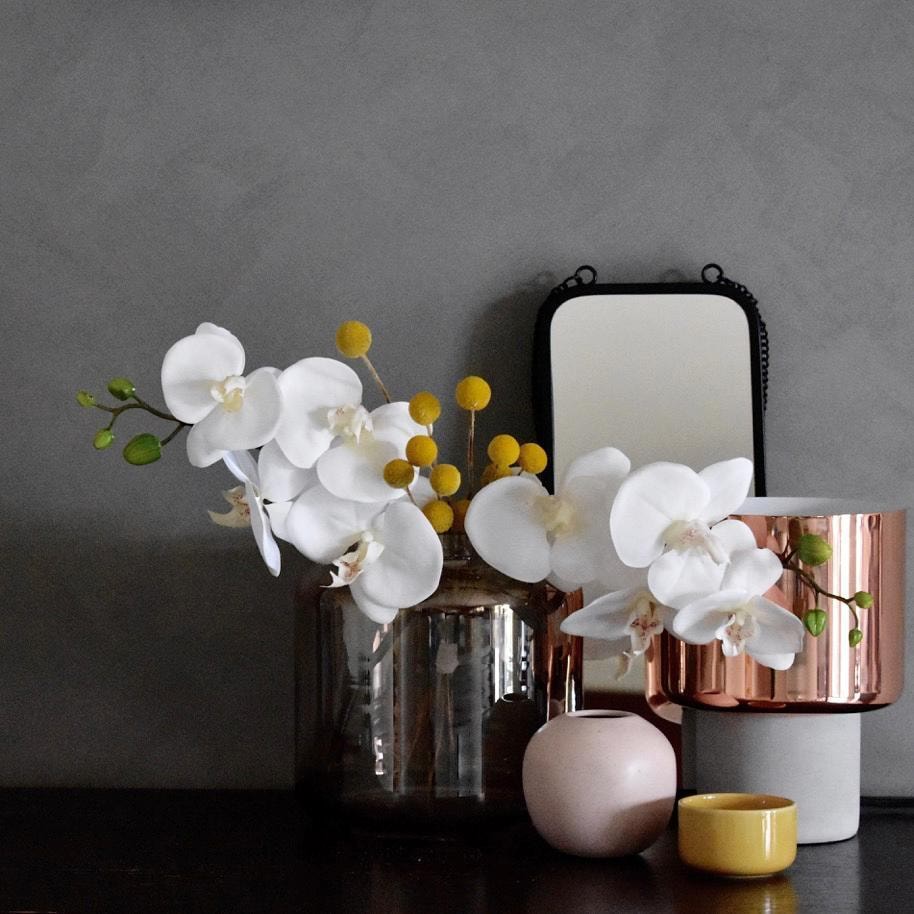 1. Introduce yourself and tell us how you ended up in interior styling and colour consulting.
My name is Cathy Atta, I'm married and have 3 children, two boys & a girl and we live in Epping North, Melbourne. As a result of being passionate about interior design since my teenage years, I decided a couple of years ago to pursue my lifelong dream and returned to study and graduated with a Diploma in Interior Design & Decoration. I am passionate about all aspects within Interior Design. I am particularly interested in soft and hard materials as well as colour selections; being able to assist clients with their colour selections is really rewarding and satisfying.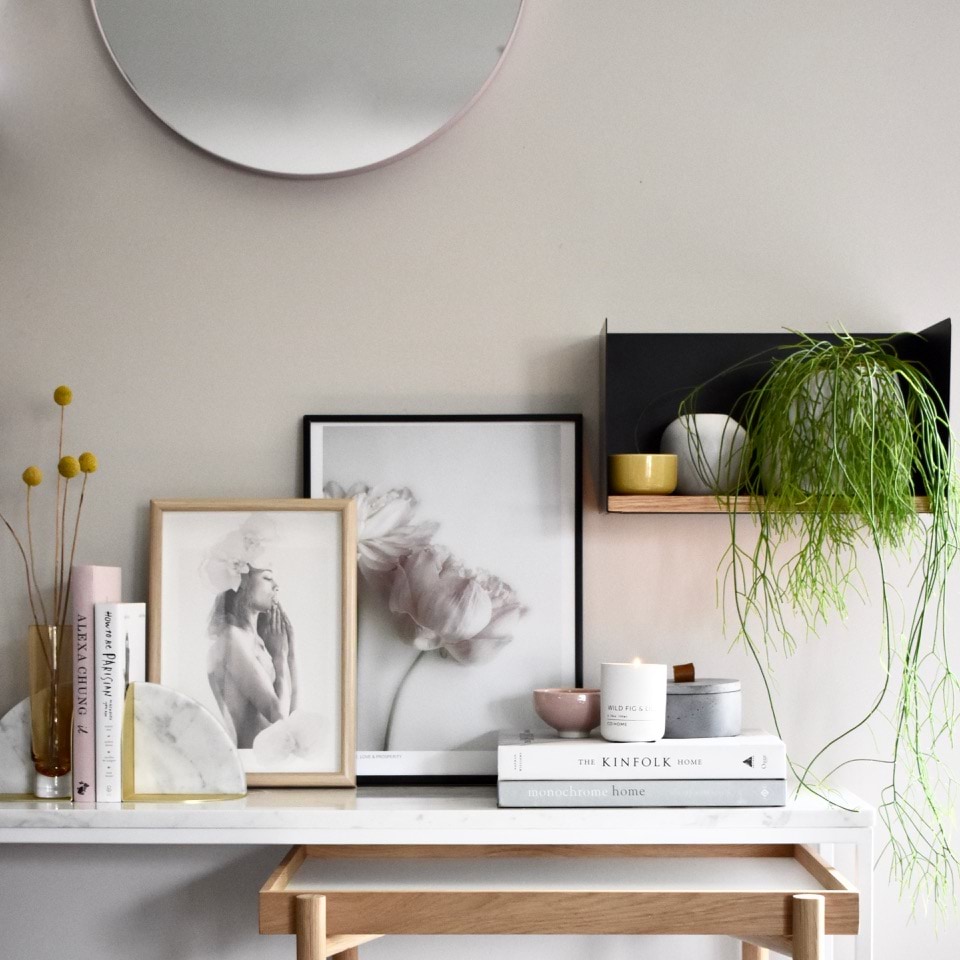 2. Describe your interior style and aesthetic.
To be completely honest I don't really have a "specific style", I appreciate a few different styles and just make them work within my home harmoniously. However one thing that is consistent throughout my home is that I do lean towards a little femininity within my spaces - whether it be through furnishings, artworks or décor.
3. Can you talk about the importance and the role colour plays in interior design?
Colour plays an important role in a home as it influences the design and style we hope to achieve within a space, as well as create a feeling. Colour can be bright, bold or neutral; it can energise or calm, bring joy or quietness. It can define a space, create a mood, become a feature or be withheld, quite minimal, safe and clinical.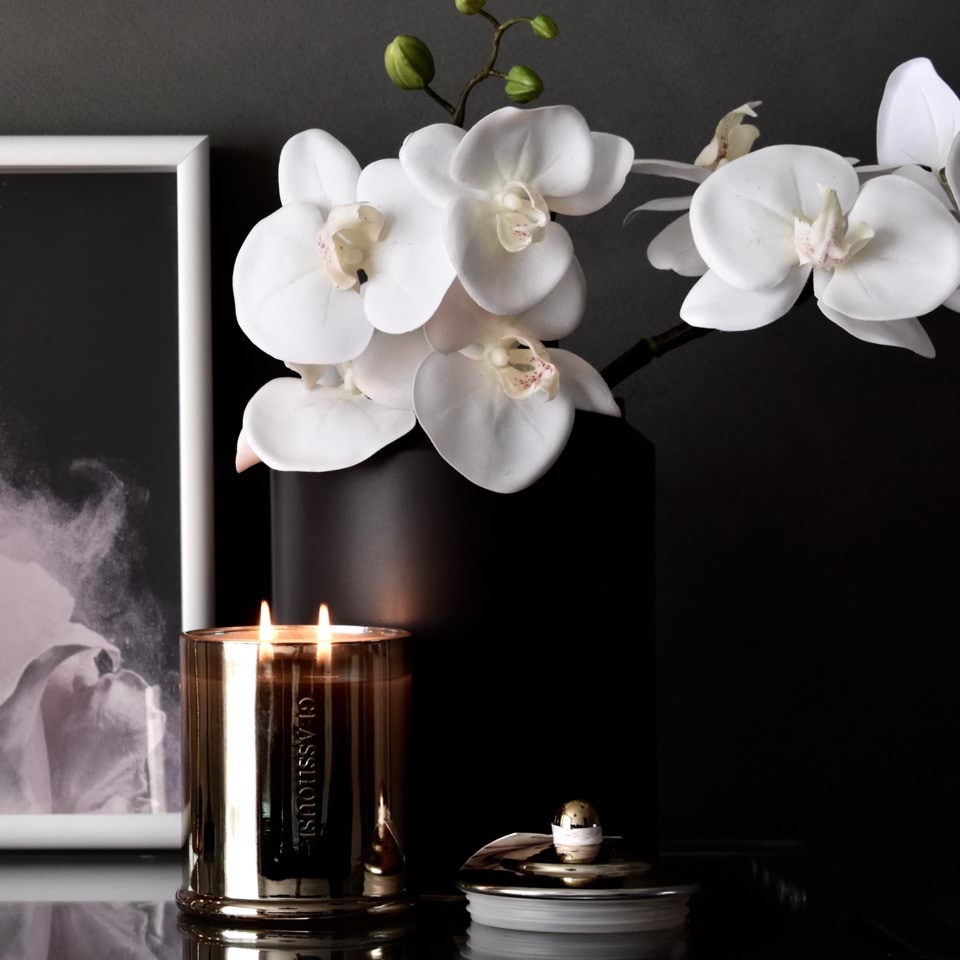 4. What's your favourite colour palette for styling?
My favourite colour palette for styling is mainly blush, naturals, grey, white, black, gold and blue tones. If other colours come into play, my preference is that they are muted not bright.
5. What was the creative process behind choosing colours for your living room and bedroom?
When it came to choosing a feature colour for our living area I had to consider the room and the overall look & feel I wanted to achieve. I also had to think about areas it affected as it is part of an open planned area. This was important as the colour selected had to work with our existing wall colour, floor colours & kitchen, so I chose a textural grey paint as I find that grey is one of those universal colours that just works with so many other tones. When it came to the bedroom it was much the same. I considered the bedroom's furniture and existing wall colour and carpet, then thought about the style that I wanted achieve. The colour that I selected was based on the fact that I wanted to create a cosy and moody feel.
6. In addition to your creative use of colour, you adorn your living spaces with beautiful styling pieces. What are your favourite décor pieces to brighten up any room?
Without a doubt, my favourite styling pieces to brighten up any room would have to be plants, artworks, cushions, throws, rugs, ceramics, mirrors, lamps, vases, candles and definitely fresh flowers.
7. You recently styled our Vintage Quilt Cover Set. Could you talk through this styled look and the ambience you were trying to create?
With winter settling in, my desire was to create a moody and cosy bed that you want to snuggle into at night time and feel the warmth of the layers against your body. To achieve this look, I used Canningvale's Vintage Softwash 100% Cotton Quilt Covers in smokey grey melange and layered the bed with different textured throws and scatter cushions in warm and natural tones. This gave the bed a real sumptuous look & feel.
8. What are the colour trends of 2019?
This year the pantone colour of the year was announced as Greenery and I personally believe we are heading towards more colours that derive from nature, as we are are becoming more about the home and creating spaces that we want to enjoy and stay in. A colour that I feel is still going strong is blush pink and it seems that it's here to stay for as long as we embrace it and I'm totally fine with that ;)
---
Inspired by Cathy's style? Create the look yourself: Shop Canningvale Homeware