Posted by The Canningvale Team on 13th Aug 2020
We find often that the mention of flannel harkens back to a time long past. A fabric that even our parents would describe as "retro" or "old fashioned". Though with a new generation of people who spare no expense when it comes to keeping warm in winter, due to an effort to be environmentally conscious with how we use our electricity and central heating systems, it is time for this unique fabric to shine again.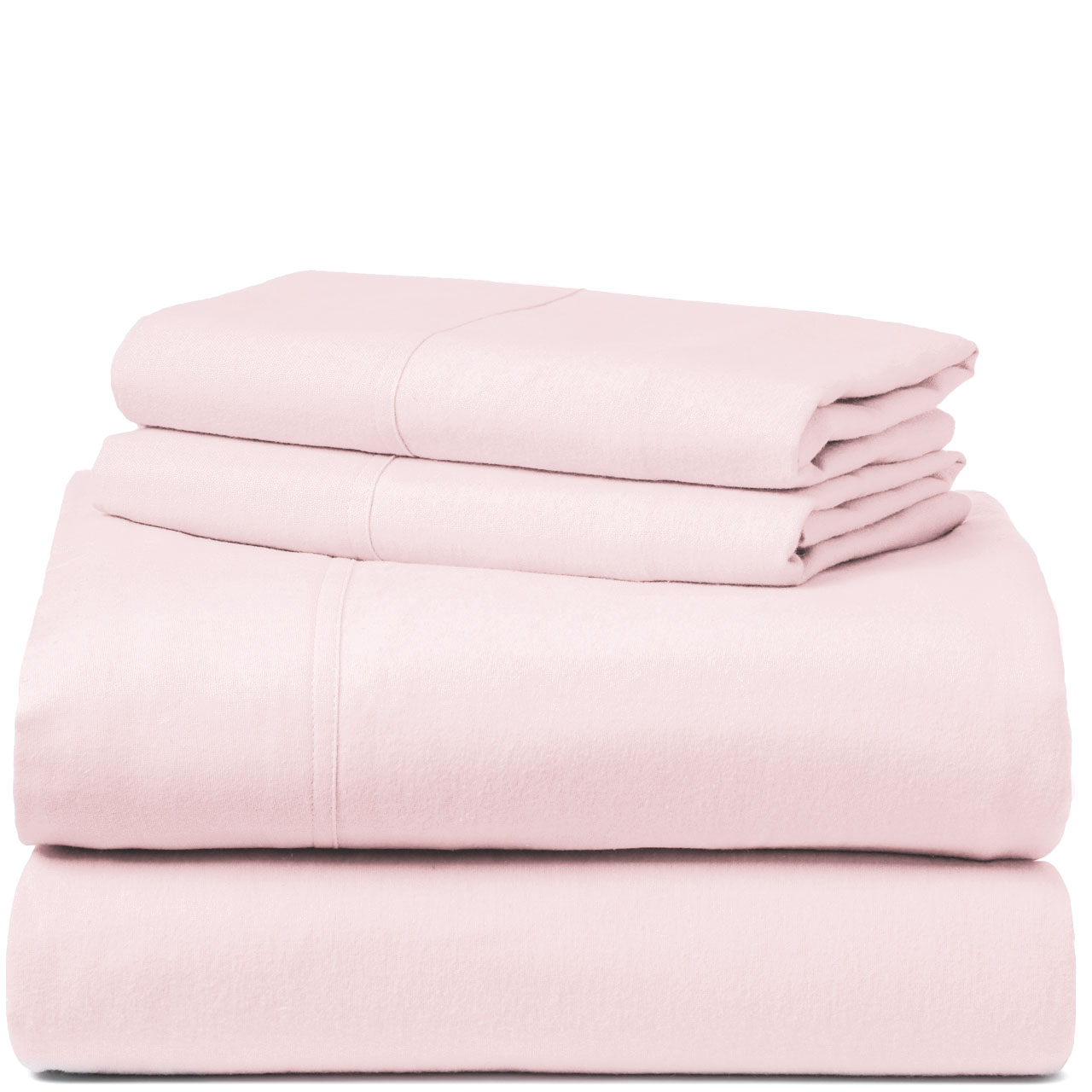 What is the difference between flannel and flannelette?
The difference between flannel and flannelette is mainly that flannel can refer to a wool-based material or a wool/cotton blend. Whereas flannelette is usually made from cotton and brushed to create a softer look and feel. In this day and age, the two terms are often used interchangeably to describe the soft winter fabric.
Brushed flannelette cotton affords a lovely soft and fluffy texture. The texture is created when the cotton fabric is brushed to create extra softness, brushing is a process where a fine metal brush rubs the fabric to raise the fine fibres from the cotton fabric.
These days when flannel is mentioned the first thing that comes to mind is the everlasting flannelette shirt, often in a red tartan pattern, think rail workers, lumberjacks, farmers and grunge rock stars. It is interesting then to compare the feel of flannelette and how soft and fluffy it is, though it is often associated with masculine undertones.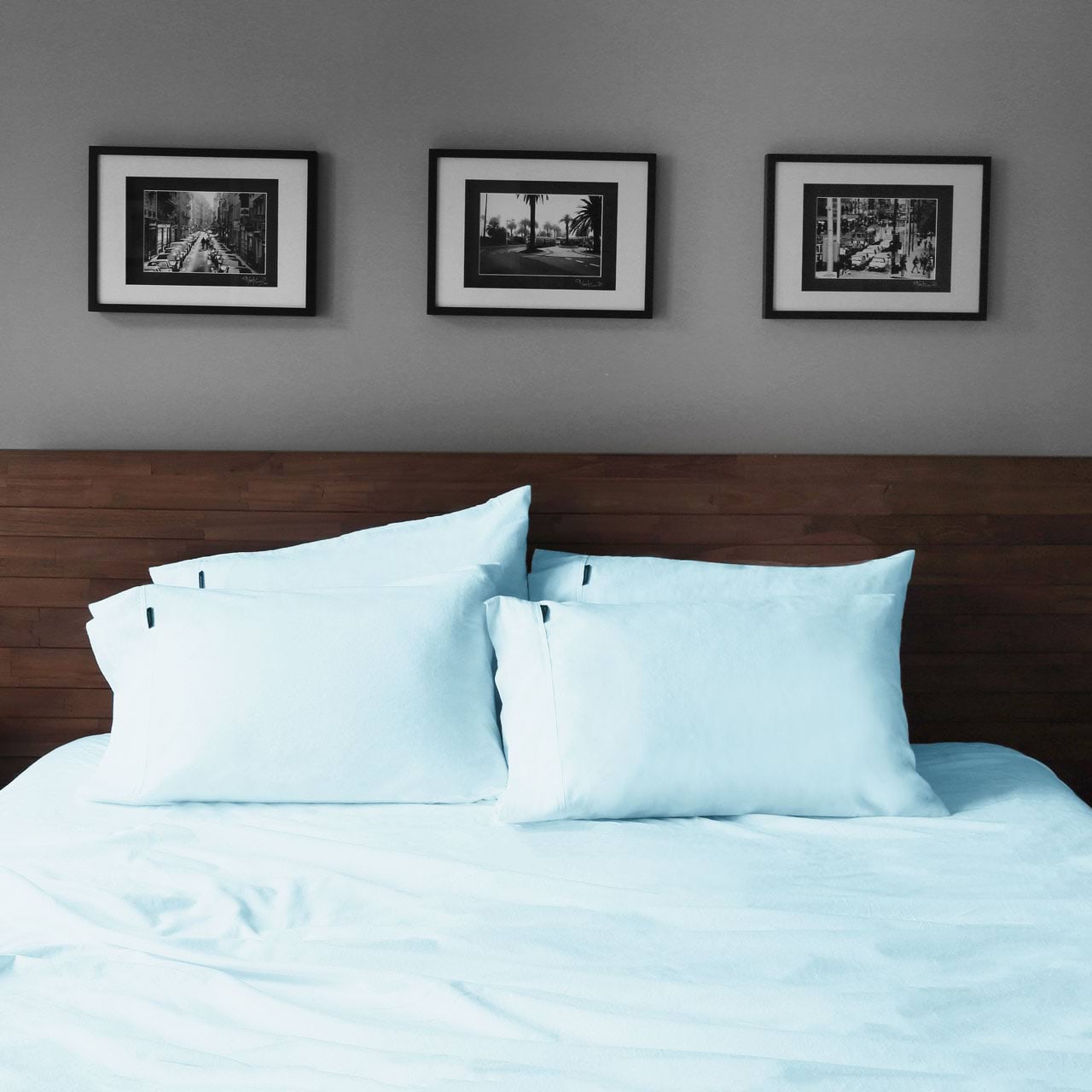 The long history of flannelette sheets
With a speculated Welsh origin, due to a similar fabric being traced back to the area where it was well known and used as early at the 16th century. By the late 17th century the French word "flanelle" was being used and by the early 18th the German word "flanell" was common. It shows a slow spread of the fabric across wider Europe, and with all three of these countries experiencing freezing winters and temperatures that err on the side of freezing even during the warmer months a material like flannelette would have been indispensable.
It is likely that not until the spread of carding mills was this material readily available to the wider population and with the growth of the industrial revolution. Carding prepared the wool for spinning, and is a mechanical process that disentangles, cleans and intermixes fibres to produce a continuous web or thread. It also breaks up locks and unorganised clumps of fibre and then aligns the individual fibres to be parallel with each other.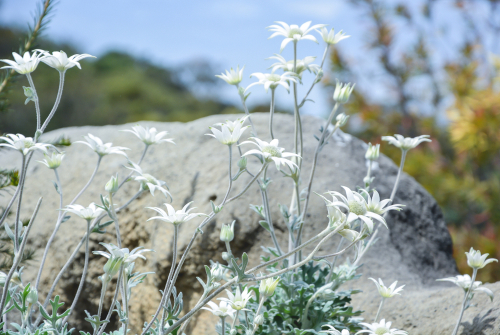 Eco-friendly flannelette sheets are perfect for winters
Flannelette is best suited to a colder climate, cold sleepers or those seeking a rustic aesthetic. Not a fan of tartan? Fear not, while the fashions may have changed dramatically since flannelette was last popular, you can rest easy knowing this material can be manufactured in different colours and designs. There is no need to sleep like a lumberjack. Unless, of course, you want to...
Here at Canningvale we know that whilst it's nice to be warm in the winter it's just as nice snuggling up in style. With a reversible flannelette quilt cover sets available in 2 designs both with 2 colours in the one design, you'll be spoiled for choice this winter. Knowing how cold this side of the earth can get we've also made flannelette sheets available in three beautiful neutral colours, perfect to compliment a winter palette.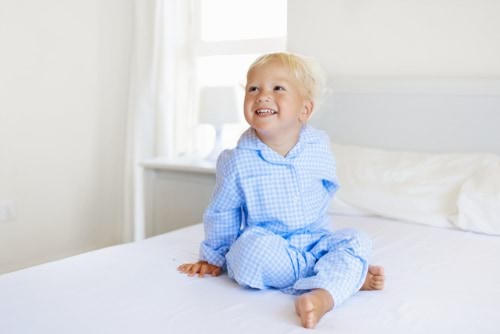 If you're really looking to hammer the warm and cosy factor down why not try full flannelette bedding? Sheets and quilt covers for that extra bit of warmth, and you'll be able to save that extra bit of cash on the heating bill. And with a 5-year warranty on all our products, you can cosy up to Canningvale Flannelette for many winters to come.
Featured Products
- CoziCotton Flannelette Queen Sheet Set
- CoziCotton Flannelette Single Sheet Set
- CoziCotton Flannelette King Single Sheet Set
- Shop ALL Canningvale Flannelette Sheets
You Might Also Like
- Popular Bed Linen Fabrics Explained
- 5 Laundry Care Tips For Your Towels and Bedding