Posted by The Canningvale Team on 21st Jan 2021
Here in Australia we are lucky to have some of the most incredible beaches in the entire world. But with so many to choose from in such an expansive country, it can be tricky to know where to explore first. With a little insider knowledge, here is a list of 10 of the best Australian beaches to add to your bucket list.
1. Hyams Beach - Jervis Bay, NSW
Starting off with a slice of paradise in New South Wales, Hyams Beach is a tranquil oasis of calm, crystal waters. This ocean bay is home to some of the whitest sand on earth so grab your favourite beach towel and settle in for a blissful day in the sun.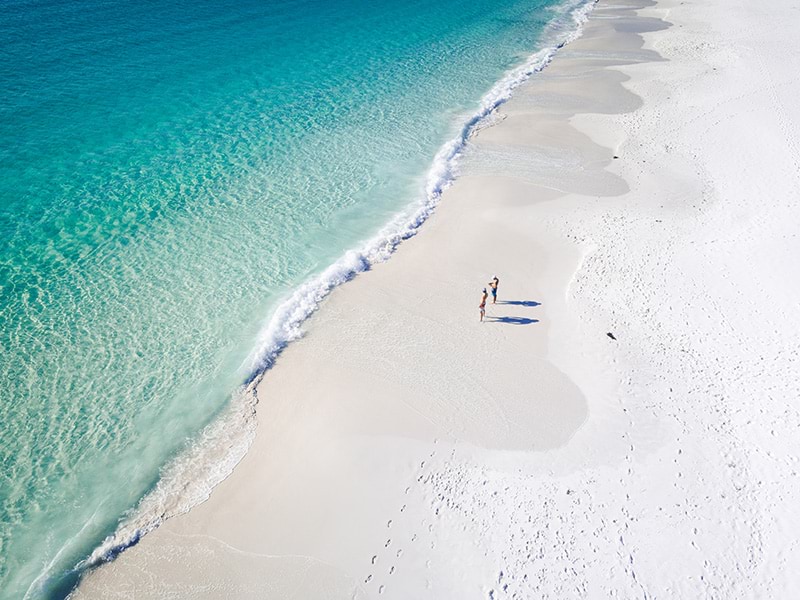 2. Cable Beach - Broome, WA
Located in Broome, Western Australia, Cable Beach is far from any of the big cities. But with year-round sunny skies and warm water it will be well worth the journey. Make your visit unforgettable with a camel ride along the beach at sunset.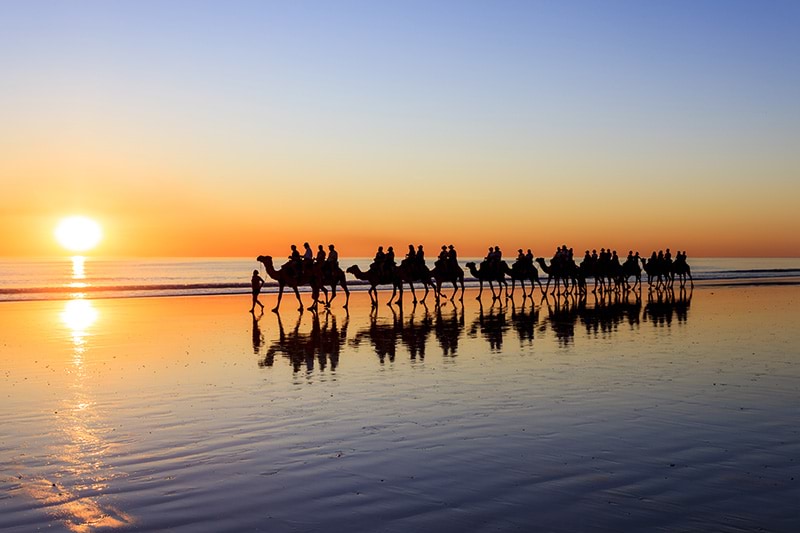 3. Alma Bay – Magnetic Island, QLD
A short ferry ride from Townsville will bring you to this small but lovely Magnetic Island beach. The weather is beautiful no matter what time of year you visit, and the water is always pleasantly warm. Rocky shores allow for plenty of exploring and the coral reefs make it a great place to snorkel.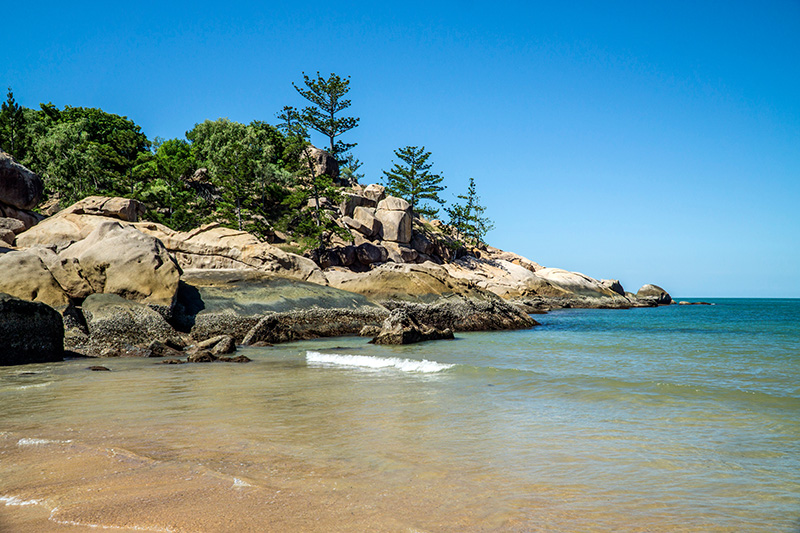 4. Meelup Beach, WA
Our West Coast boasts so many wonderful beaches and Meelup Beach south of Perth comes highly recommended by locals. The water is breathtakingly clear, and the beach is well protected from the wind. For those who like to be active, paddle board and kayak rentals are popular here and a picnic area with BBQs makes it the perfect spot for a day of family fun.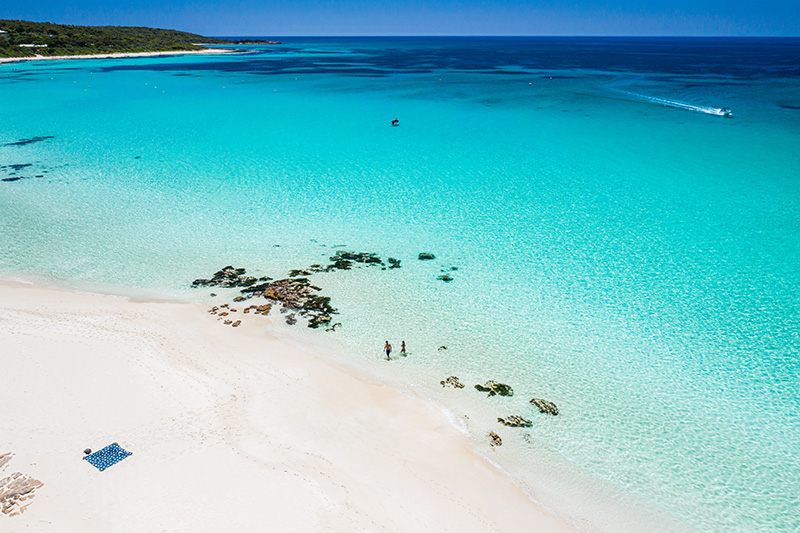 5. Norman Beach – Wilson's Promontory, VIC
A vast expanse in the heart of Wilson's Prom, Norman Beach is spacious and a popular surfing spot. With camping areas and walking tracks nearby it's ideal for those who love the outdoors. Those who camp here often say you are likely to come across a wombat or two during your visit.
6. Wineglass Bay, TAS
When it comes to scenery, it doesn't get much better than Wineglass Bay in Tasmania. A picturesque hike through the national park leads you to soft white sand and pristine water. With plenty of scenic lookouts you'll enjoy incredible views and plenty of photo opportunities. Remember that the water down in Tassie is quite a bit colder than most mainland beaches but nice and refreshing on hot Summer days.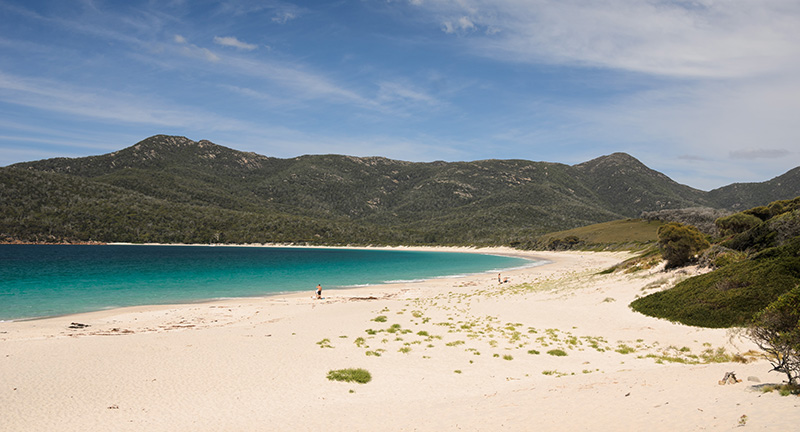 7. Long Beach - Robe, SA
Living up to its name, Long Beach stretches for 12kms across the South Australian coastline. One of the few drive-in beaches, you can bring your car right onto the beach (4 wheel drives are recommended). The vibrant blue ocean and crashing waves make it popular for surfers and create a wonderful atmosphere for you to relax, unwind and take in the fresh sea air.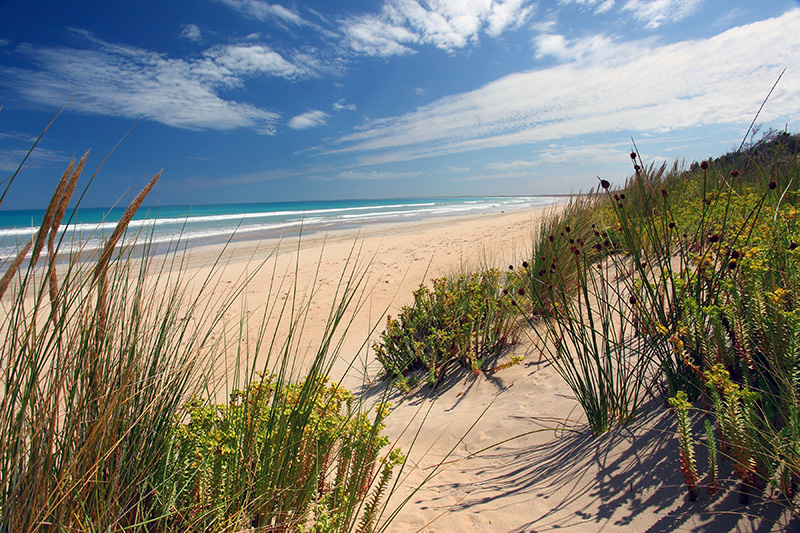 8. Turquoise Bay, WA
As the name suggests the sparkling turquoise water at this remote Western Australian Beach is second to none. Said to be the Maldives of Western Australia, this tranquil bay is wonderfully picturesque and ideal for snorkelling.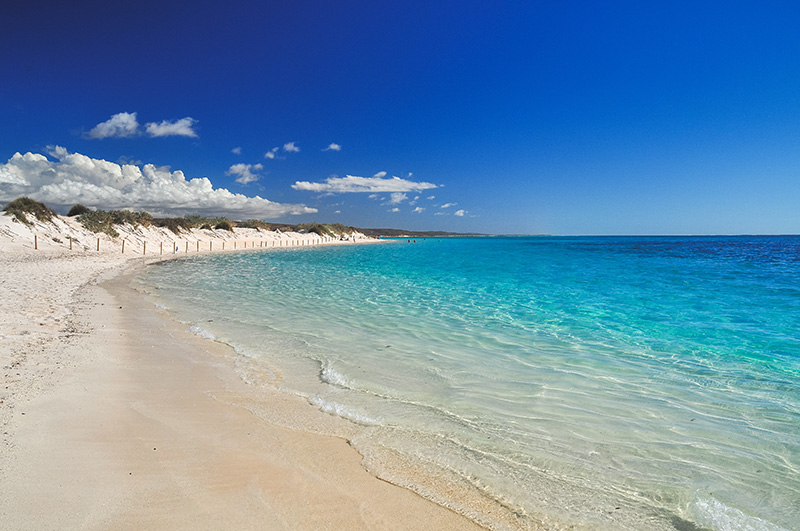 9. Camp Cove, NSW
With fantastic views of the city, Camp Cove is a hidden gem in the busy Sydney beach scene. Conveniently located less than 30 minutes from the Sydney CBD it's hard to believe somewhere with golden sand and clear waters can be found so close to a big city. Grab a bite to eat from the kiosk nearby and enjoy it while you take in the views.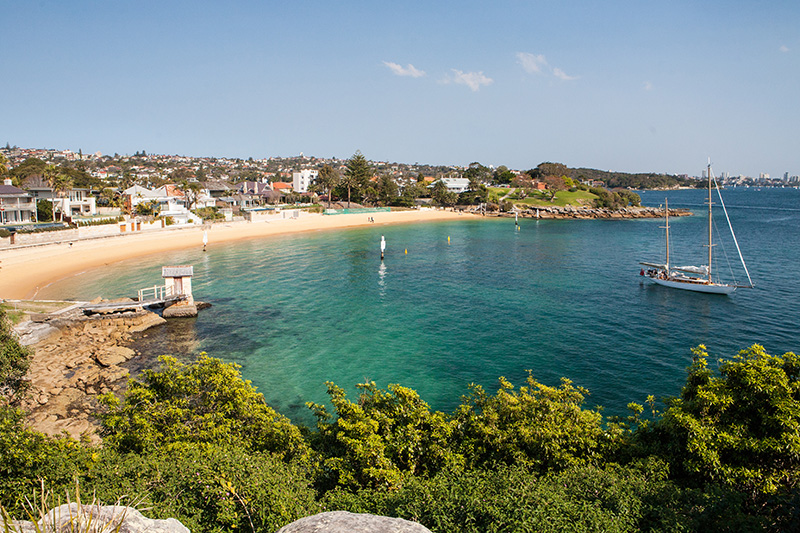 10. Nudey Beach – Fitzroy Island, QLD
Don't be deterred by the name, you won't find any unclothed beachgoers at Nudey Beach. A 20 minute walk from the The Fitzroy Island Resort will bring you to this white coral beach. Surrounded with rainforest sheltering and views of Cairns Hinterland, you can try your luck at spotting dolphins, turtles and manta rays.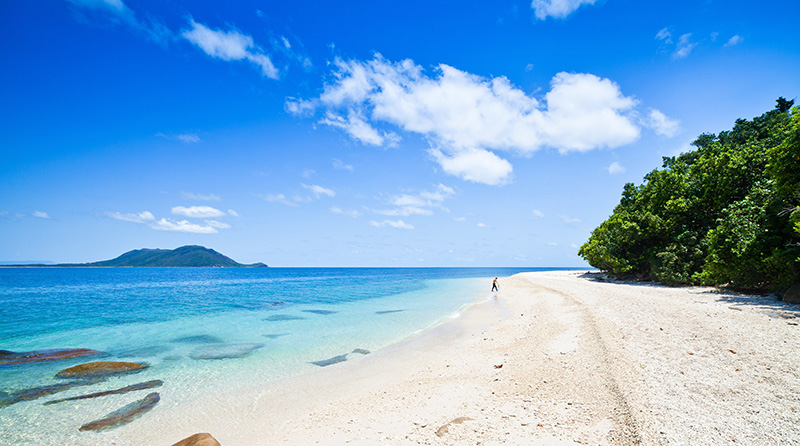 Where You'll Find These Beaches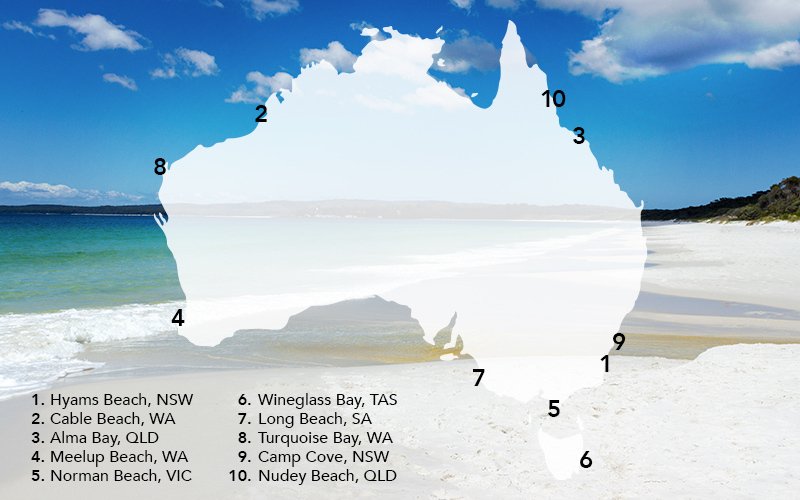 Hit the Beach in Style With our Luxury Beach Towels
Enhance your beach experience with our generously sized, 100% cotton Beach Towels. Available in a range of bright patterns and colours, these premium towels are soft yet durable and have been designed to last in the harsh Australian conditions.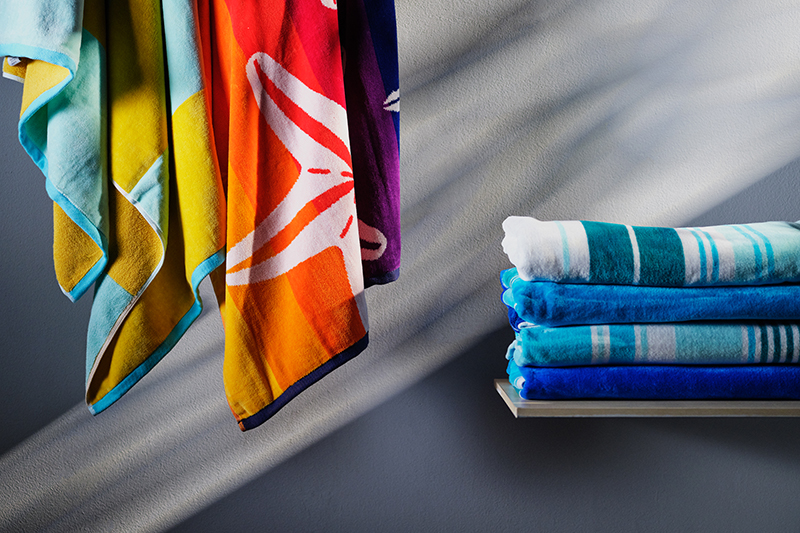 You Might Also Like:
- 5 Laundry Care Tips For Your Towels and Bedding
- The Simplest Remedy for Puffy or Tired Eyes