Posted by The Canningvale Team on 26th Feb 2020
If you don't like to dig very deep, then a quilt cover is simply a cover for your quilt - like a washable pillow case for a pillow, or a screen protector for your smartphone.
But here at Canningvale, we know that quilt covers are so much more than that - particularly as they come in so many different varieties. So when it comes to picking the right one for your bedroom, there are a few crucial things to consider.
1. The Design
It's not only what appeals aesthetically that matters when it comes to choosing your new quilt set. Of course, getting the right size for your bed and duvet or doona is important, as is ensuring the pattern matches your decor, including any furnishings, throws or cushions. But the design of your quilt cover sets goes much deeper. A vintage quilt cover, for instance, will have a different price to a waffle quilt cover, so whether it's a simple single-piece quilt cover, or an intricate, complicated weave, the brand, materials and many other factors affect the price. Here at Canningvale, we are renowned for simple, elegant and classic designs that will not date. At Canningvale, our designers tend to steer clear of the jarring printed patterns on bed covers and garish colours you tend to see from cheaper brands, as we have always believed that simplicity is the greatest form of elegance. For example, when we are looking at a sample duvet cover we tend to ask ourselves, what could be taken away from this piece? And when there is nothing left to be taken away, that is what we are left with. A beautifully crafted subtle statement which will provide the ultimate comfort and style for any bedroom.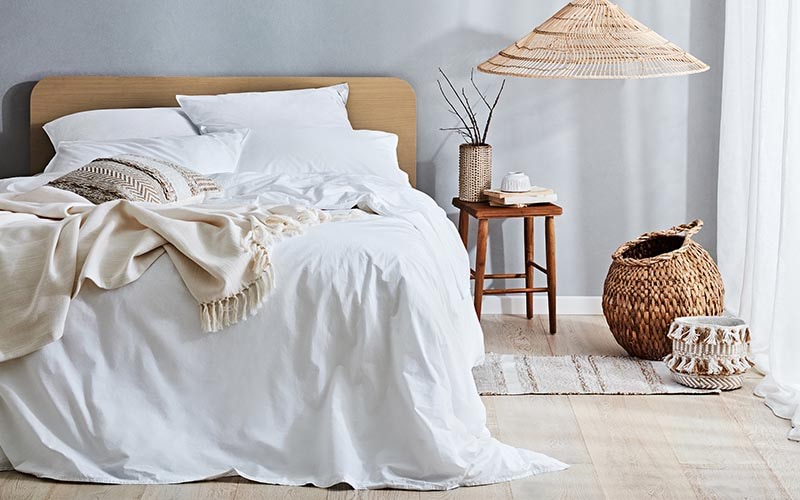 2. The Material
Quilt covers are made of all sorts of different materials, including cotton and cotton blends, flannel, synthetic materials and even luxurious silk. And while the prices will differ, so too will the materials' characteristics, including how easy they are to clean. Thicker quilt cover sets, meanwhile, will add to the heat insulation of the quilt or doona for winter, so you may want to try something lighter for summer. You might also want to stay away from delicate fabrics like silk or satin if you have pets who are allowed to sleep on the bed. If you do like to have your pets on the bed, one of the best products to use is vintage quilt sets, as it's yarn dyed melange design hides little scuff marks that tiny claws can make on the duvet covers. It's also important to bear your skin type in mind, if you have sensitive skin, opt for a breathable natural fibre, like bamboo or cotton, over microfiber. Canningvale offers a wide range of quilt cover sets made from natural fibres which are either 100% Cotton or a Linen/Cotton blend.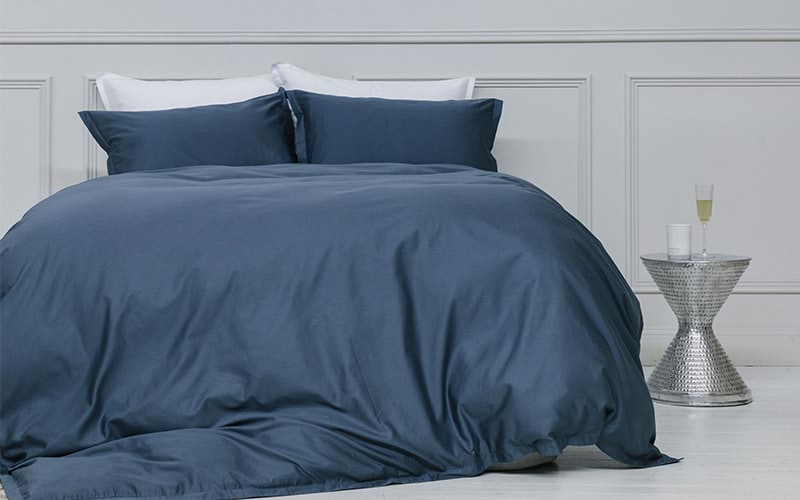 3. The Thread Count
Thread count refers to how many vertical and horizontal threads there are per square 10 cm. It's easy to assume that the higher the thread count of any fabric, the softer, better wearing and more luxurious (and more expensive!) it is. But there's more to it than that. A quilt cover with a very high thread count may actually trap heat rather than allow air to flow more freely, while a good quality low thread count duvet cover set with fine yarn will allow air move through the product easily whilst maintaining a lovely soft feel.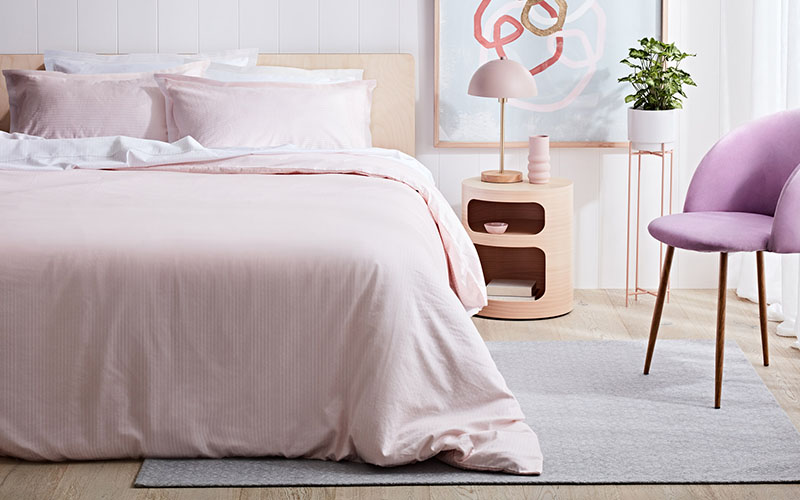 4. Other Features
There are many features on quilt cover sets available on the market which will differ from designs easier to get on and off the quilt, others will be more versatile for machine washing and drying, and some even coming in a pre-washed state to prevent shrinkage. Recently, we have seen the introduction of textured quilt cover sets and fringed duvet cover sets into the market, these can look great but the integrity of these products are quite difficult to maintain. You could have bits of fabric frills coming off and fringes breaking in the wash. This again comes back to one of Canningvale's main tenets of quilt cover design, the simpler and more integrity you can give to a quilt cover set, the longer it will last and bring you lasting enjoyment.
Also, it is important to consider getting pillow cases at the same time as your quilt cover sets for a true vintage appeal to your room.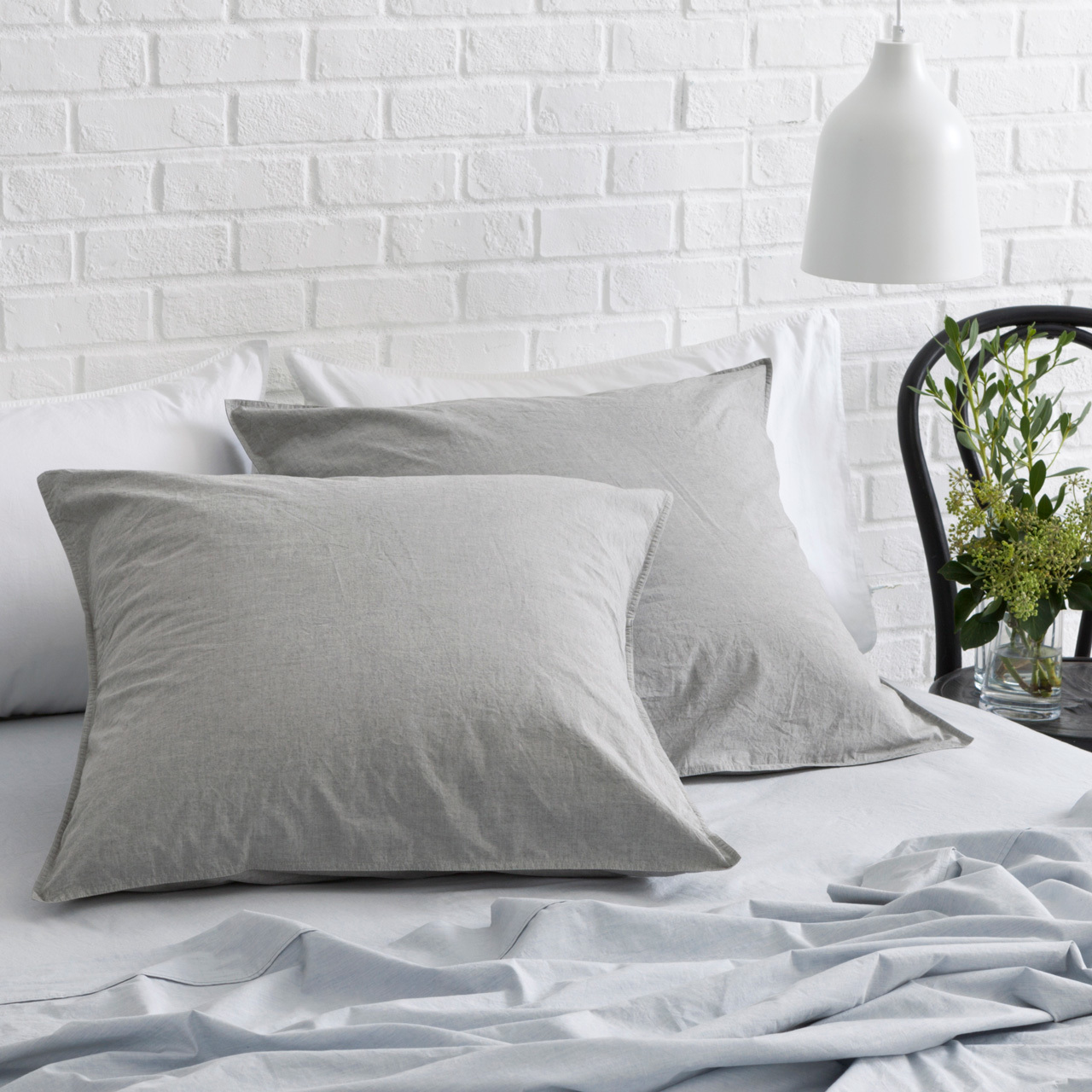 Featured Products
- Shop ALL Canningvale Quilt Covers
- Vintage Softwash Cotton Super King Quilt Cover Set
- Vintage Softwash Cotton Single Quilt Cover Set
- Mille 1000 Thread Count 100% Cotton European Pillowcases Twin Pack
You Might Also Like
-What Type of Bedlinen Suits You According to Your Star Sign
-Top 5 Laundry Myths vs Facts!