Posted by The Canningvale Team on 9th Oct 2023
Feeling like it's time to breathe some fresh life into your bedroom?
Well, you're in luck! We've got just the inspiration you need to revitalise your space for 2023, into 2024 and beyond. It's amazing what a change of colour can do to transform a room, and we're here to guide you through the vibrant world of trending colour combos.
1. Tranquil Oasis: Soft Greens & Neutrals

1. Tranquil Oasis: Soft Greens & Neutrals

Create a haven of serenity with soft greens and neutral hues. This colour combo brings the soothing vibes of nature into your space. Imagine your room as a peaceful forest glade, with gentle leafy greens merging seamlessly with the warmth of beige.
Enhance this look with natural textures like soft waffles, linens or melanges, or even bring a touch of the outdoors inside with some native florals.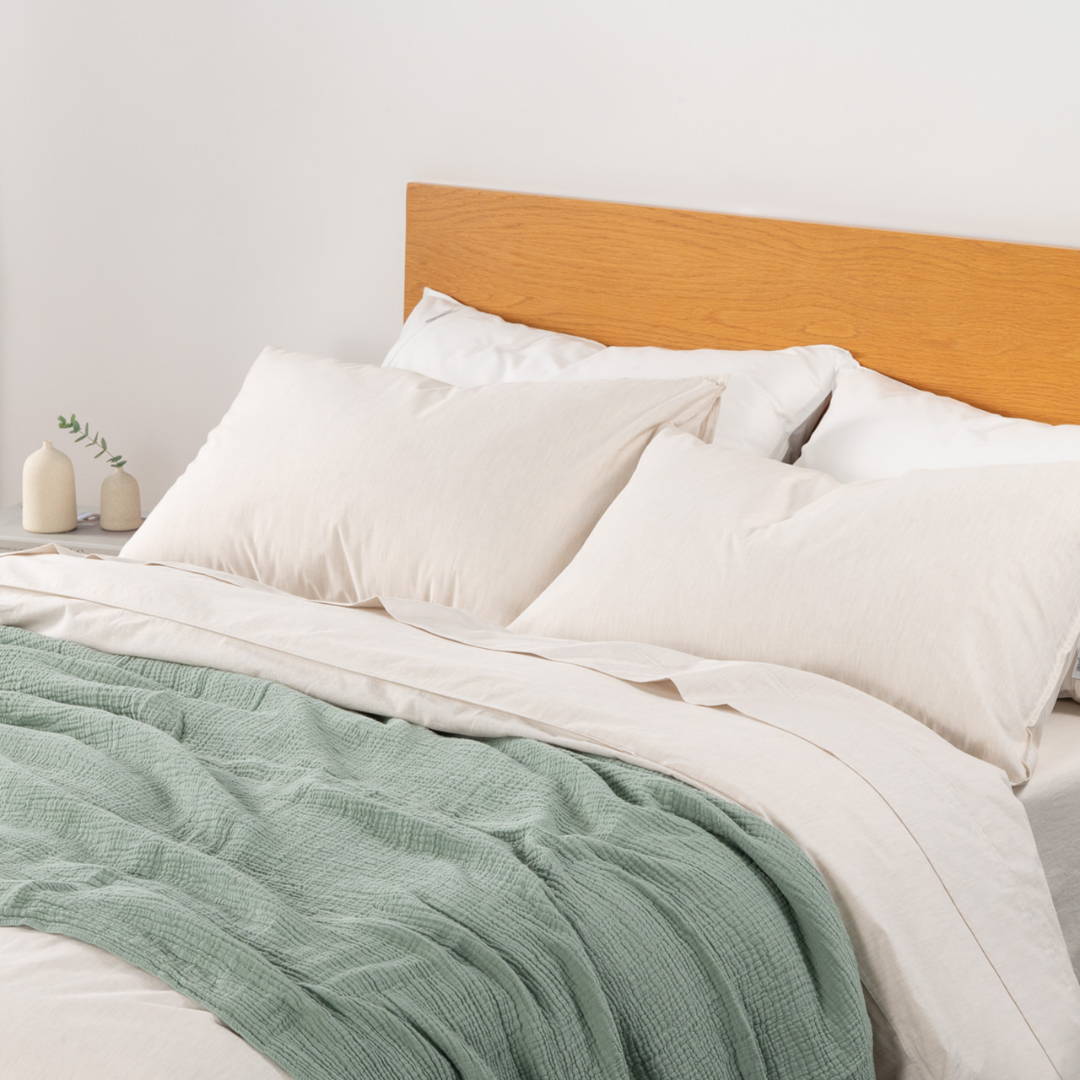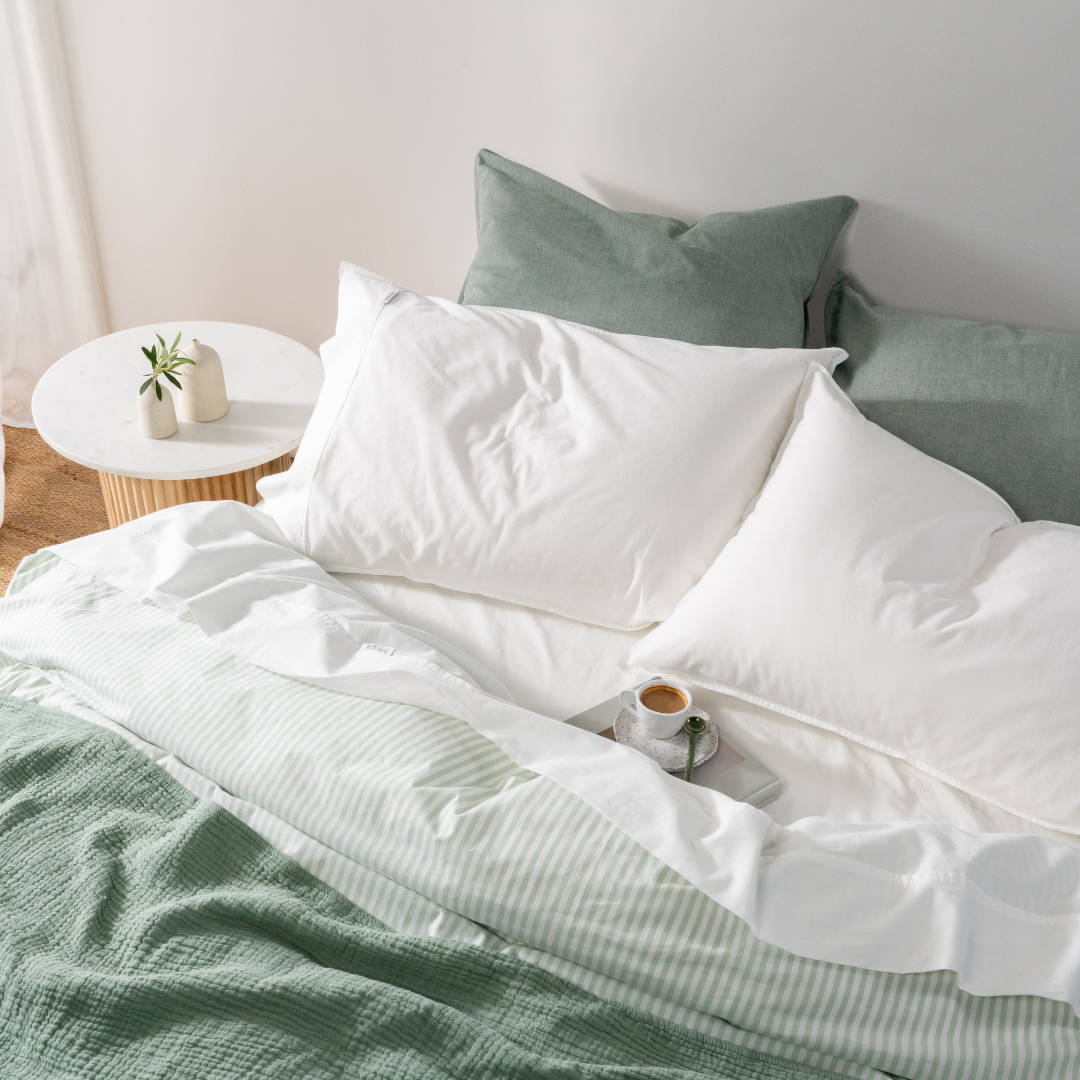 2. A Touch of Elegance: Subtle Warm Tones

2. A Touch of Elegance: Subtle Warm Tones

For an effortlessly elegant ambience, infuse your space with a hint of warmth. Picture soft pink, inviting oatmeal and delicate blush tones coming together like a sophisticated ballet. It's like dressing up your room in a soft, romantic ball gown.
To accentuate this look, consider using fabrics with a gentle sheen, like satin or silk, and embrace luxurious textures. Add a sprinkle of metallic accents (picture frames or a vase in rose gold would be perfect!) for that extra touch of glamour. Your space will exude the charm of a high-end boutique.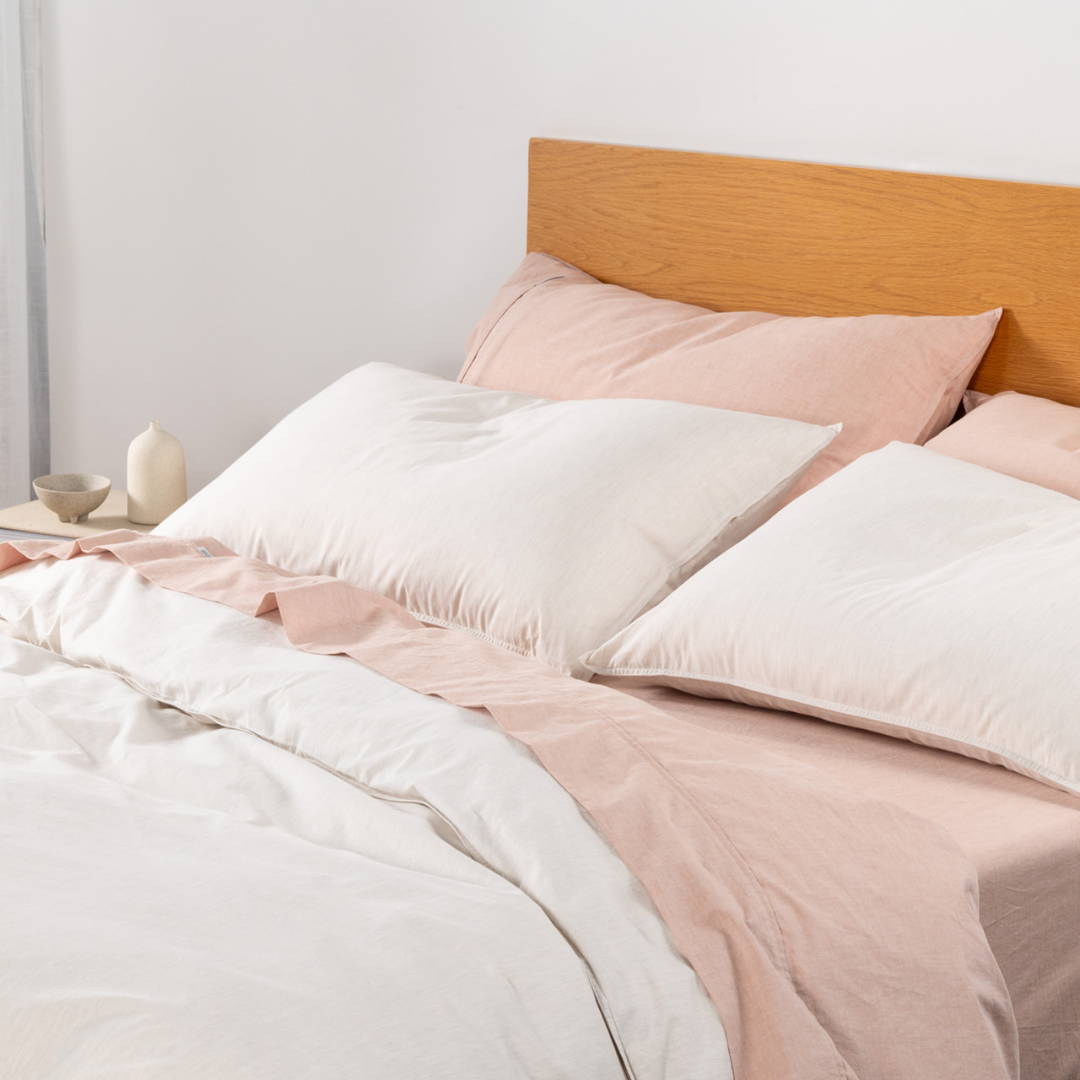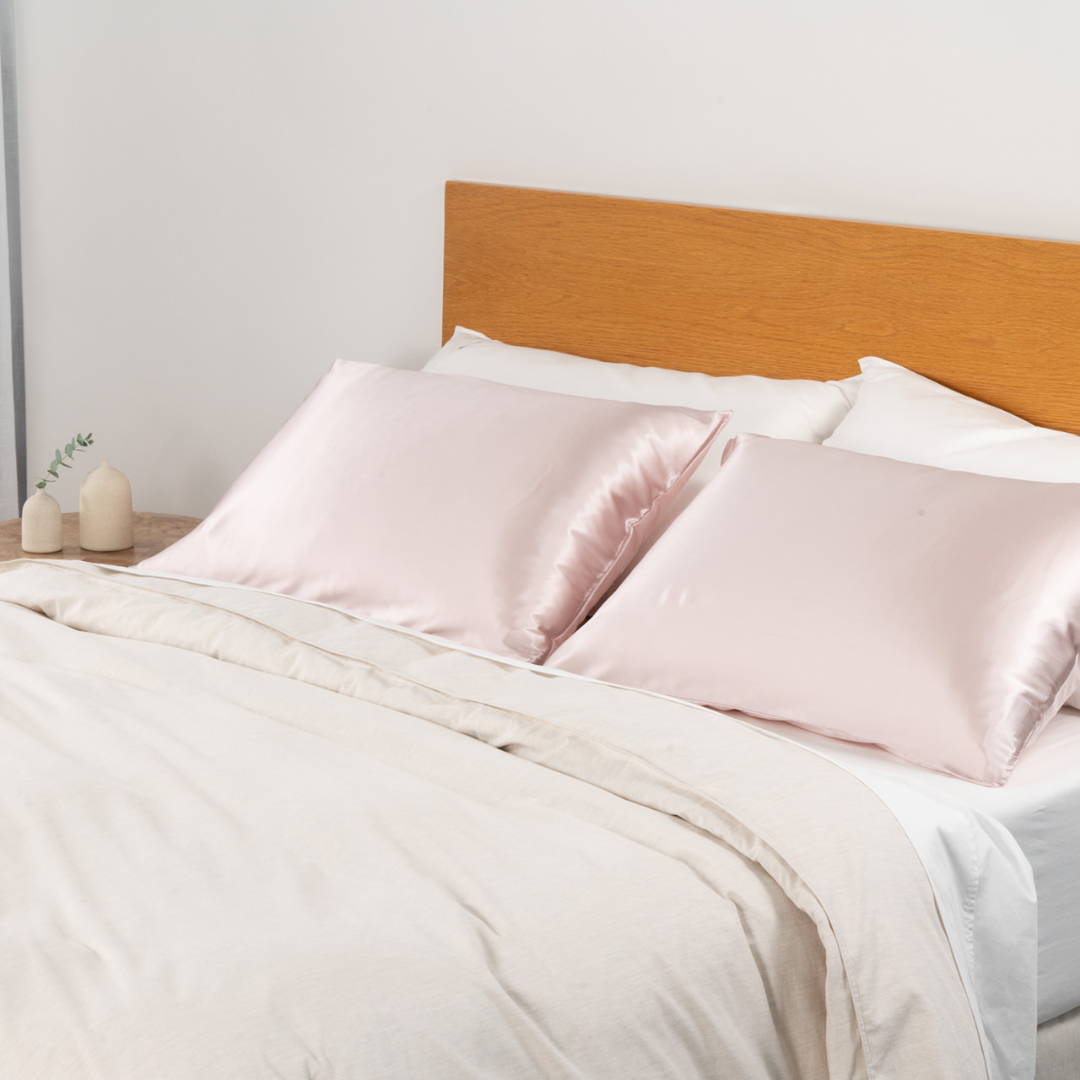 3. Coastal Retreat: Fresh Blues

Dream of the ocean with coastal blues that evoke the tranquility of seaside living. Teal-y blue tones, ocean ripple textures, blue stripes and midnight hues seamlessly blend with a touch of warm oatmeal to create a coastal retreat without leaving your house.
Imagine the sound of gentle waves in the background and a few modern nautical touches to complete the look: soft, comfy throws or cushions in shades of blue and sandy oatmeal, a seashell accent here or some natural timber there. It'll be like your own personal seaside getaway.
4. Timeless Simplicity: Neutral & Natural

If classic good looks are your thing, then you can't possibly go wrong with a fresh neutral palette. With a combination of oatmeal, crisp white and soothing beige, your space will radiate a timeless elegance that never goes out of style.
Think of it as a blank canvas for your creativity. These neutrals provide the perfect backdrop for any decor style, from minimalist to bohemian and beyond. Texture is your friend here and try adding touches of greenery and wood accents for an inviting and harmonious atmosphere.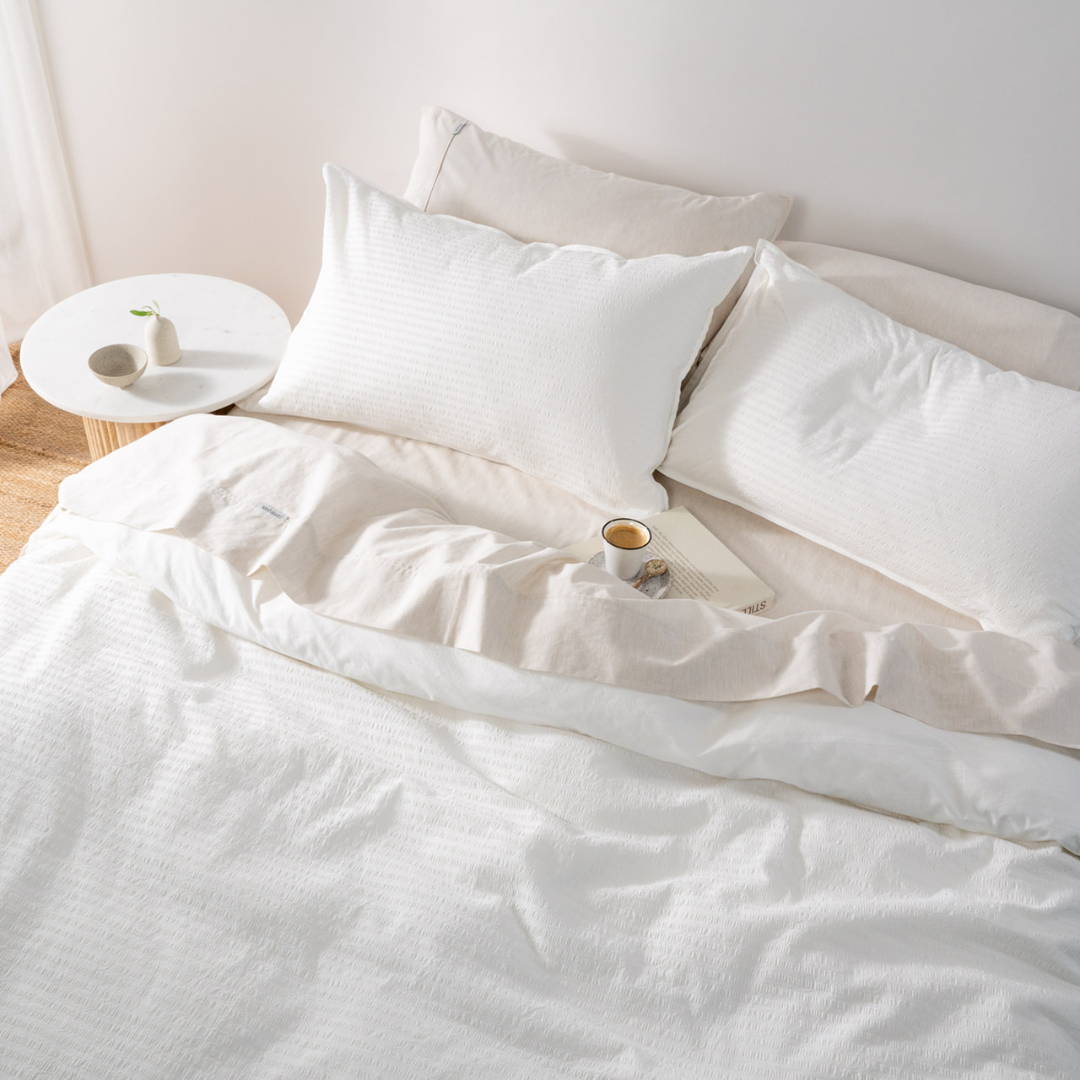 5. Sleek Chic: Modern Monochrome

For a sleek, modern look, embrace the power of monochrome. Charcoal, shades of grey and crisp white combine to create a contemporary and sophisticated aesthetic.
Imagine your space as a high-end city loft, with clean lines and minimalist decor. Use contrasting textures like smooth glass and matte finishes to add depth and interest. It's like stepping into the pages of a design magazine, where every element is perfectly curated.