Posted by The Canningvale Team on 15th Feb 2023
Autumn is a season of warm, rich hues and cosy comfort and incorporating these colours into your home décor can help create a welcoming and inviting atmosphere for the cooler months to come. From golden tones to autumn leaf hues, the colour combinations for autumn are both versatile and beautiful.

We spoke to Carissa Smart, Photographer, Designer and Stylist, of Design by Aikonik to come up with a bevy of beautiful seasonal colour combos to take your autumn décor from drab to fab.

Carissa's favourite trick for transitioning your home between seasons – "Change up the colours!" Whether it be pillows, linen or towels, colour plays a huge role in making a room feel warm and cosy in the winter and fresh and airy in summer.
Carissa's favourite colour palettes for autumn…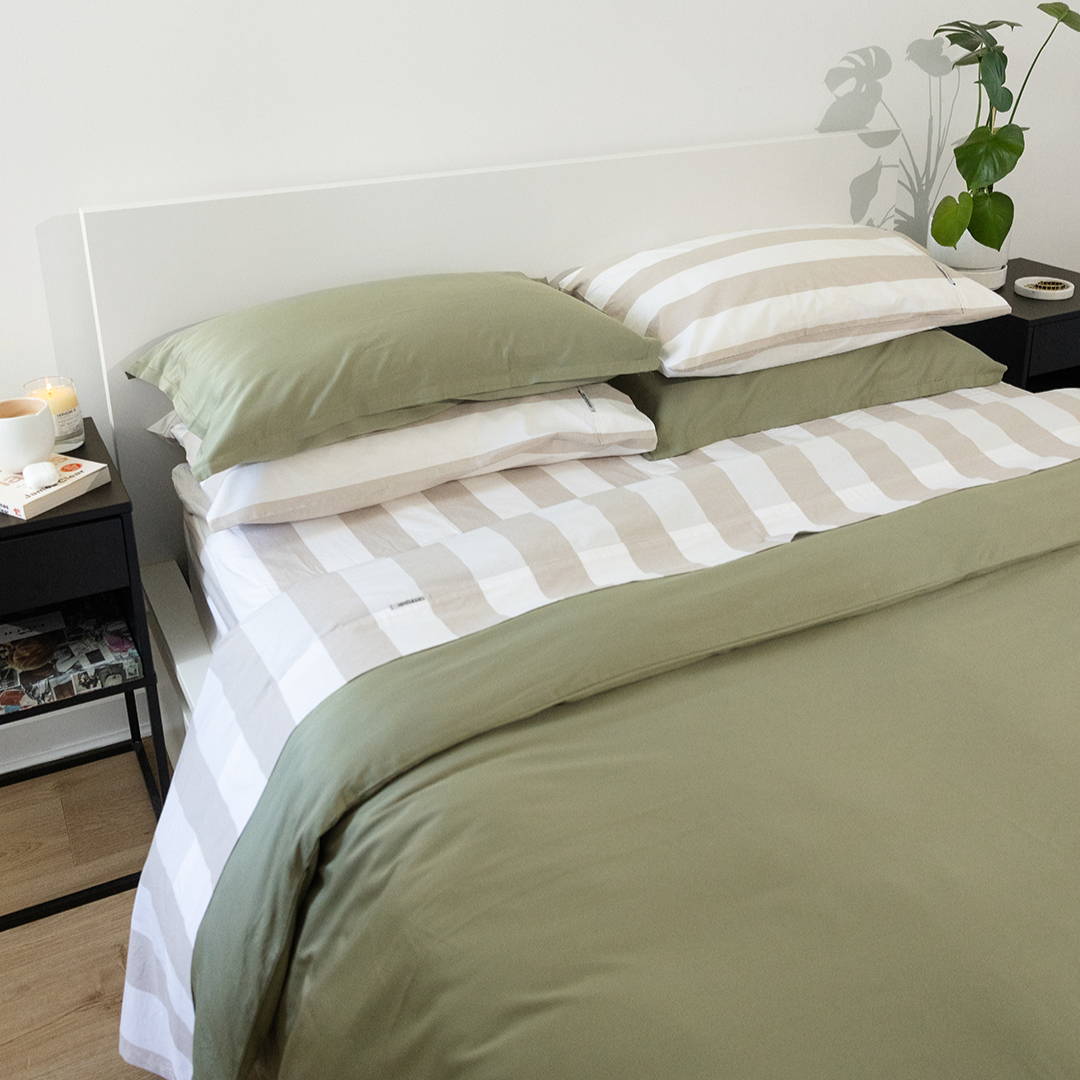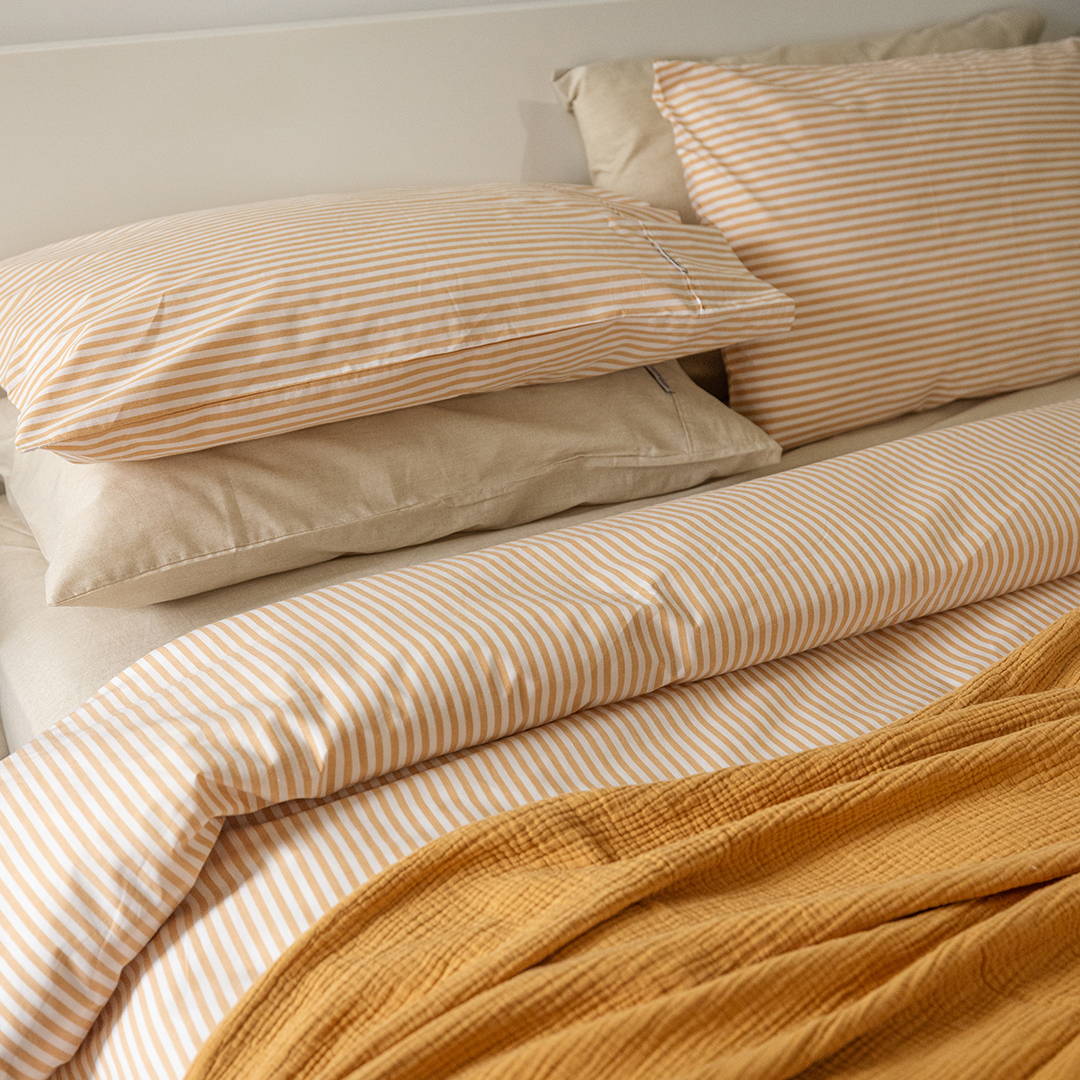 A more subtle colour combo – for a 5-star country lodge vibe, try pairing a crisp white quilt cover with a contrasting copper sheet. The neutrals in the stripe fitted sheet add a little wow factor without being overwhelming.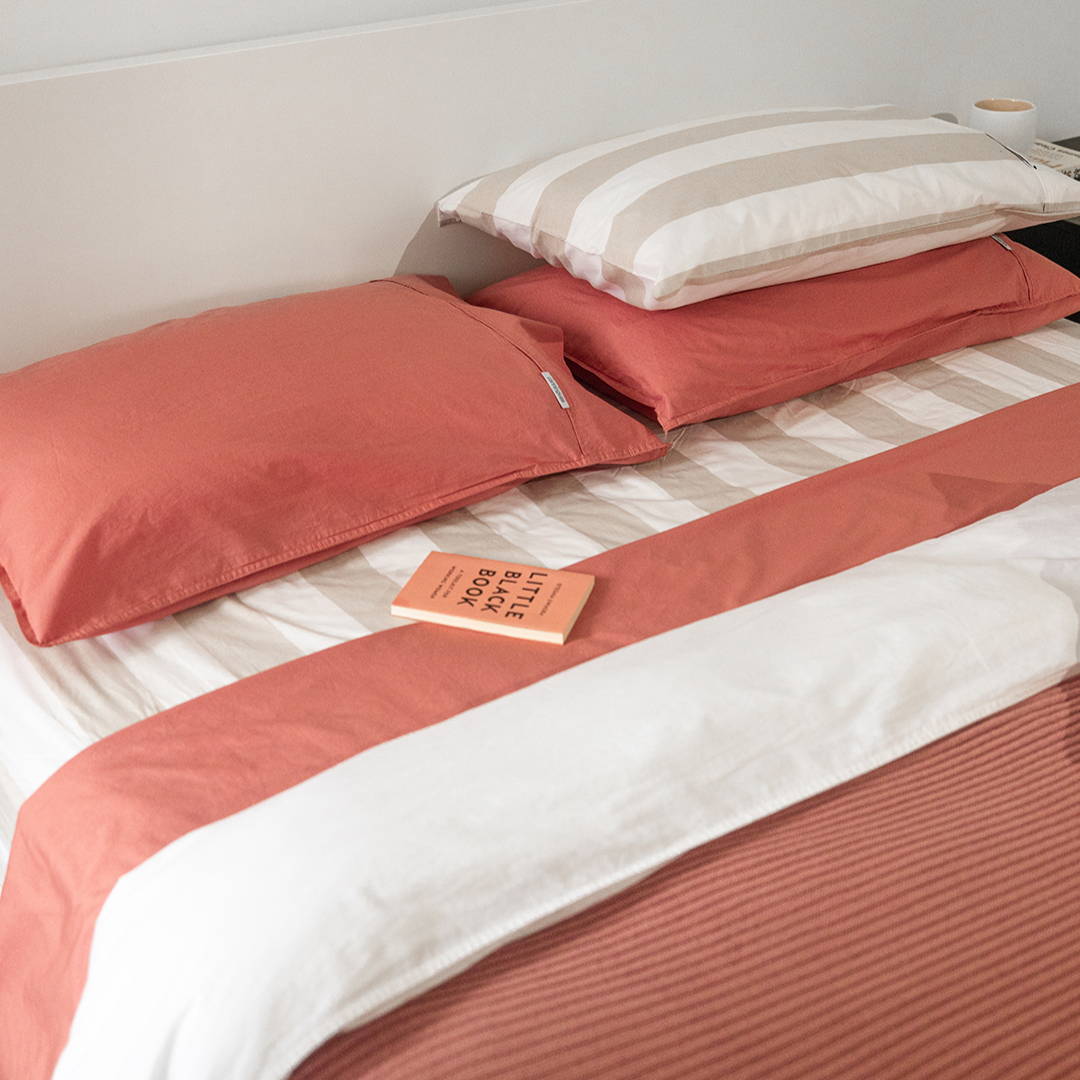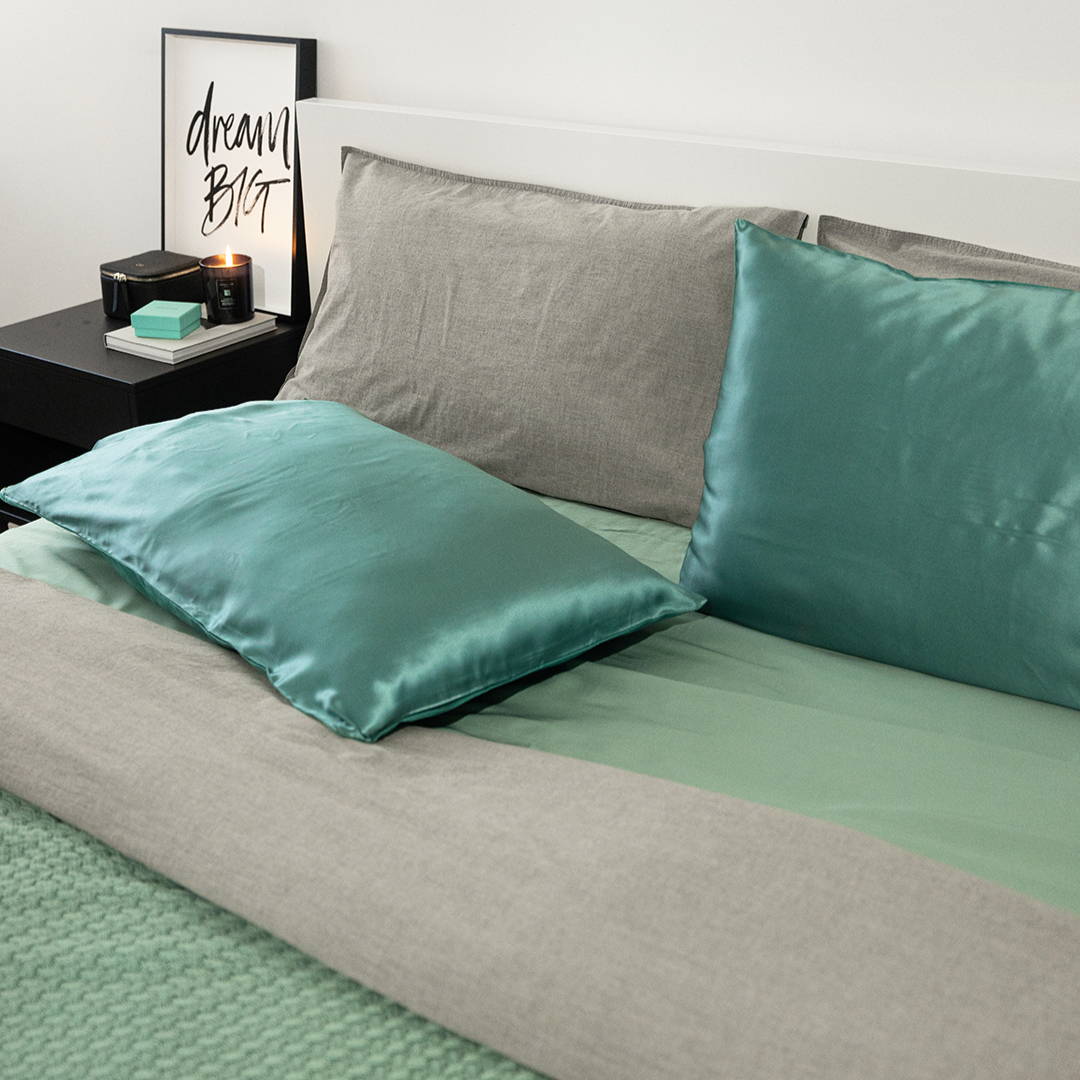 A perfect way to warm up a cooler grey quilt cover is by adding some colour. Layering green tones is an unexpected way to incorporate an autumnal feel and playing with similar tones is a great way to add some interest when styling your bed.
Try mixing and matching your sheet sets – here we've paired a striped honey fitted sheet with a dark green top sheet to create interest without being overpowering. To add some texture, a crisp white coverlet paired with a textured neutral throw creates extra warmth.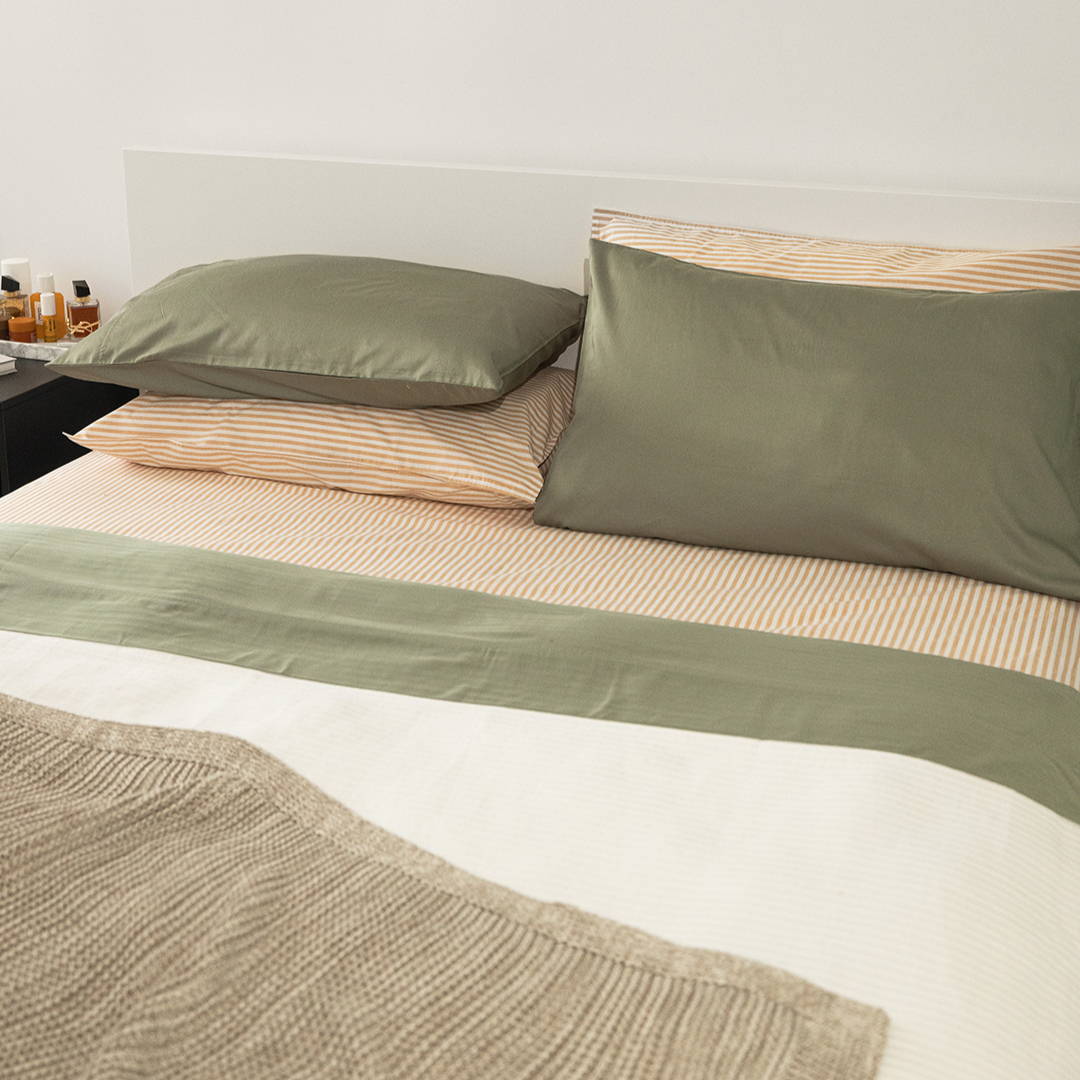 Carissa has always had an eye for design, from her constantly evolving and impeccably colour-coordinated childhood bedroom, to starting her own photography and design business, Carissa believes "style is whatever you want it to be". She describes her home décor style as "very minimal… lots of neutral colours with black and white statement pieces", to create the illusion of space in her small apartment, "...(keeping) things as decluttered as possible". Having said that, it is actually one of Carissa's passions to "teach colour combinations and being able to take more risks with styling with statement pieces and playing with textures."