Posted by The Canningvale Team on 23rd Jun 2022
Our mission in life(style) is to make storage less of a chore and bore.
In our ongoing series, we unpack 5 easy hacks to simplify the way we pack away each room. This week, we tackle the bedroom.
1. Floating shelves beneath the ceiling

There's untapped space hiding just below your ceiling.
By installing floating shelves, you can mine your bedroom for more space. Use baskets to organise your knickknacks and keep them out of sight; this will help you transform your room into an oasis.
---
2. Binder clips to organise your cords

Use bulldog clips to fasten your laptop, phone and other cords to your bedside table so they're not cluttering up your space.
---
If you're looking to have the monster under the bed move out, there's no better way to evict them than by rehoming the space to your shoes, linen, or anything else you wish to tuck away.
Use baskets to organise your space and separate your shoes from whatever else you wish to hide away 👠
---
4. Hooks on the back of your door

Hang your heavy winter jackets behind your bedroom door. This will free up A TONNE of space in your closet for your other clothes and shoes.
---
Transform your headboard into a bookshelf, a storage unit, or even rework the traditional bedside table into a vertical storage space.
Use your Carta Storage Baskets to organise and store everything you need for your nighttime ritual, including your serums, scrunchies and eye masks.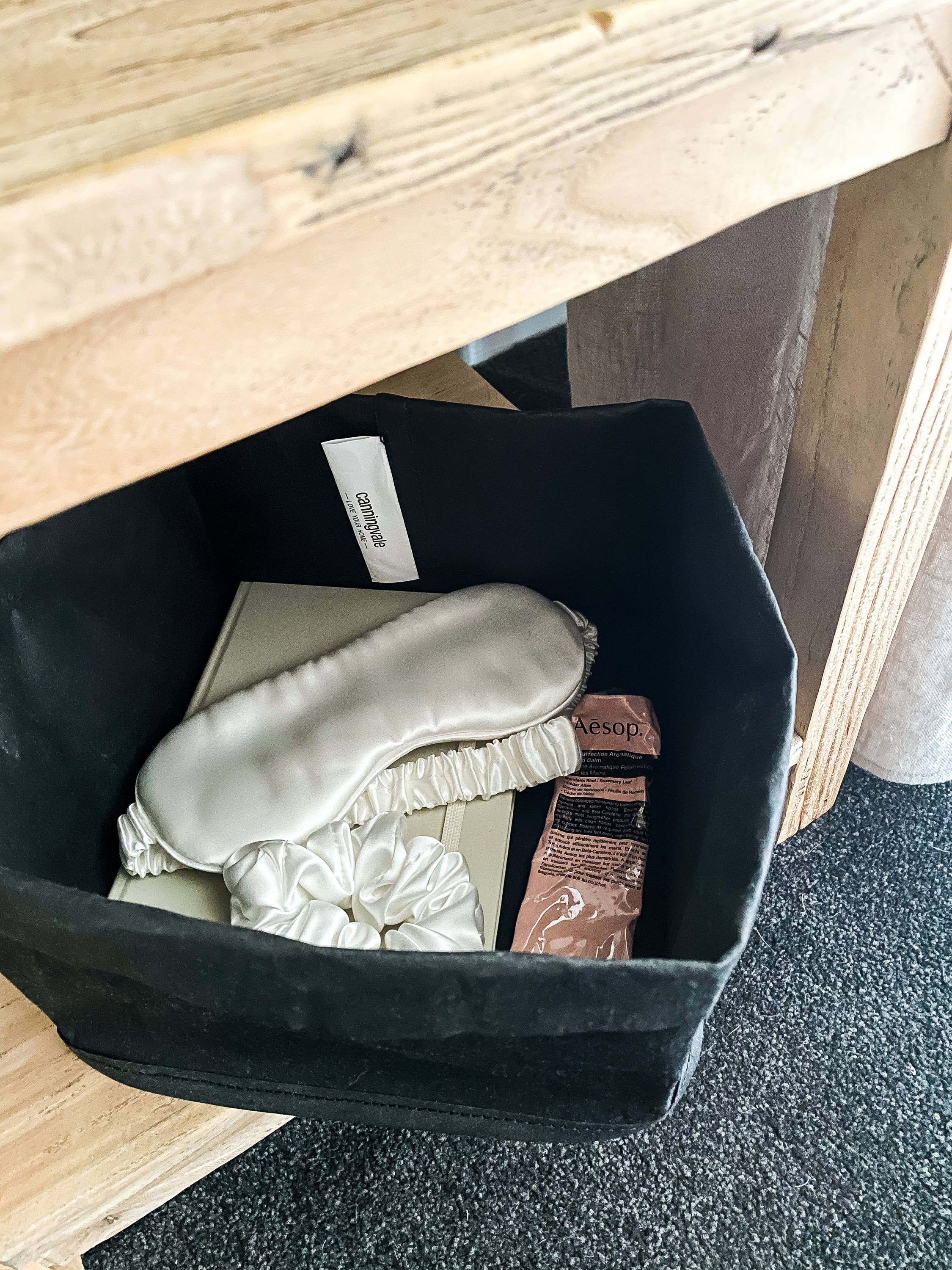 ---
We wish we could organise our lives as well as we can organise our homes!
What's your favourite storage hack for the bedroom? Be sure to share it with us @Canningvalelove
---