Posted by The Canningvale Team on 10th Apr 2020
Great storage is a glorious thing. It helps keep your home neat, tidy and organised, promoting a sense of calm and thoroughly impressing anyone who walks through your front door. So how does yours stack up? If you have colour-coded wardrobes and a Pinterest-worthy pantry, give yourself a pat on the back: if you have an overstuffed linen cupboard and a collection of yellowing cosmetics from the 80s lurking in your bathroom drawer, keep reading. We've pulled together some of our best storage tips to help you turn this year's spring clean into a major home improvement.
1. Declutter by room
The first - and most important step - in becoming a master of storage is to rid yourself of the things you no longer use or need. If it's been a while since you last went through your possessions, set aside a chunk of time each week to go through a different area or room of your house, arming yourself with one plastic bag for rubbish, another for items you wish to give away to friends or donate to charity and a system for those you can't quite commit to getting rid of just yet. This might be putting them in a box with a 'use by' date on it (with a view to turfing out anything left in there when the date elapses) or taking a leaf out of professional declutterer Marie Kondo's book and asking yourself whether each item in the maybe pile brings you joy, saying goodbye to any that don't. Once you've gone through the process of whittling down your belongings, you should find yourself with a lot more usable storage space.
2. Keep sets together
Most of us do this automatically when it comes to things like dinnerware and socks, but it's also a great idea when it comes to linens. Fold your sheet sets into their pillow cases and keep matching towel sets together. It may seem simple but it will save you time when your changing things over and help keep your linen closet or bathroom cupboard nice and orderly.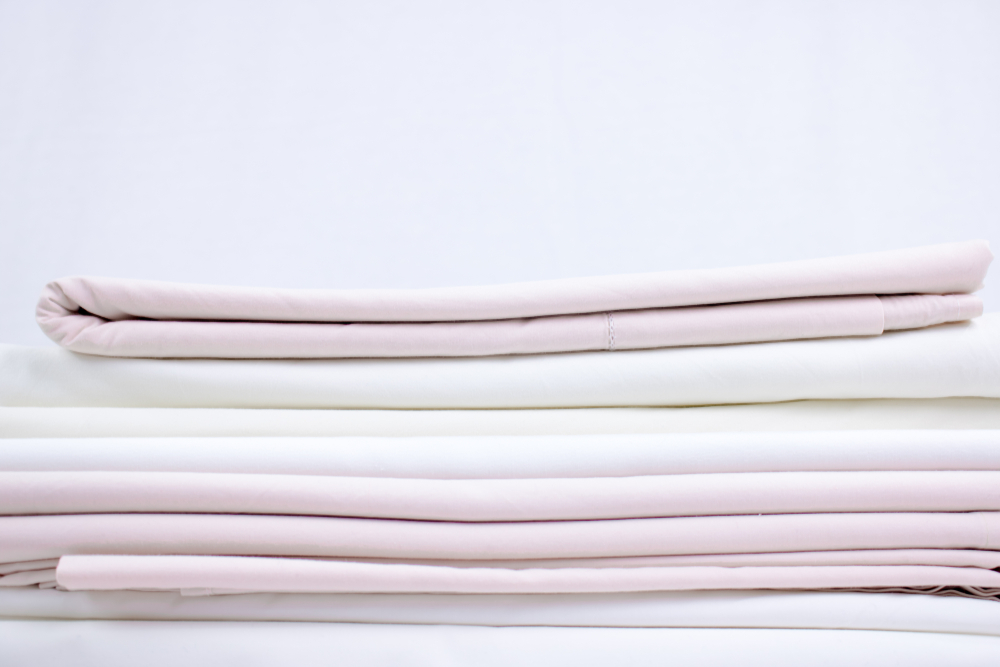 3. Embrace small storage options
Draw organisers aren't just great for your cutlery. Use them in your bedside tables, bathroom vanity or anywhere else you regularly rifle through in search of a specific item. Dividing your drawers into neat little sections allows you to group items into categories (e.g. medications, cosmetics and hair tools) and makes each much easier to find. Storage baskets are ideal for keeping your home neat and tidy but they also offer sophistication and add style to a room. Baskets are perfect for storing linens, towels and other household items, they are also a great place to house an indoor potted plant.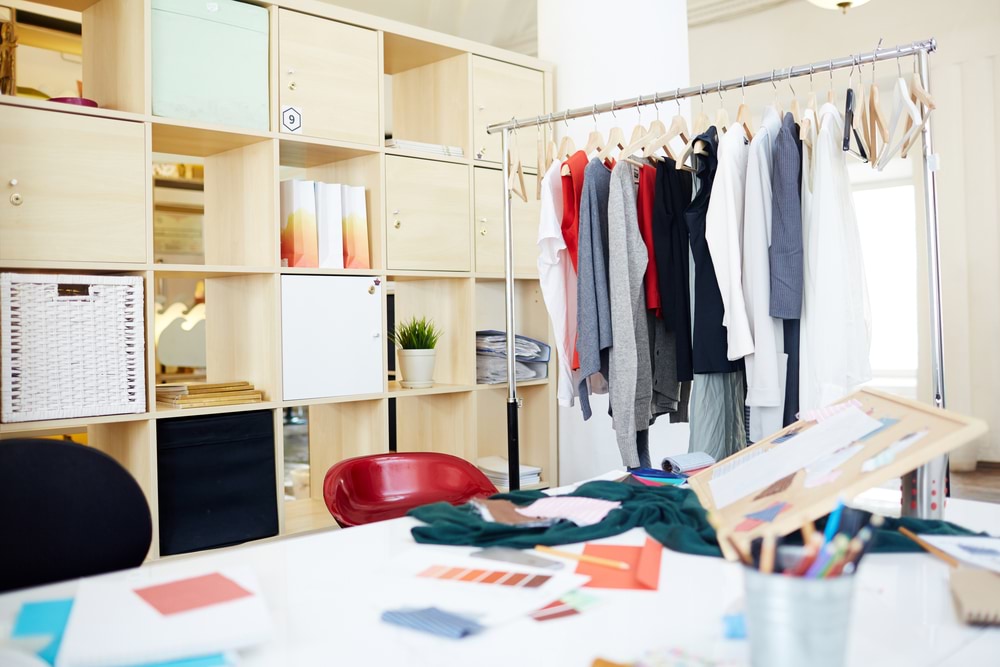 4. Try rolling, not folding
This works a treat for any soft items you have tucked away in shelves or drawers, such as linen and clothing. On average, rolling allows you to store 33% more items in the same space. It also keeps the crinkles at bay, allowing you to unfurl crisp, clean pieces of fabric whenever you please.
5. Put up, not on
If you find a significant portion of your surfaces are taken up with odds and ends, consider putting shelving on the walls above them. Open shelving is a great idea if you're dealing with items that have an attractive visual aspect, like brightly coloured books or shapely crockery. They're also great for items you need to be able to scan quickly, like that bunch of folders on your work desk or the collection of recipe books on your kitchen bench.
6. Address your entryway
Entryways have a tendency to accrue all sorts of clutter, from shoes to damp umbrellas and the day's mail. Create tidy new homes for whatever collection your entrance is curating, using cleverly segmented baskets or a thoughtfully compartmentalised hallway cabinet. You'll be surprised how much of a difference it makes to the vibe of your home, setting a tone of organisation as soon as you walk in the door.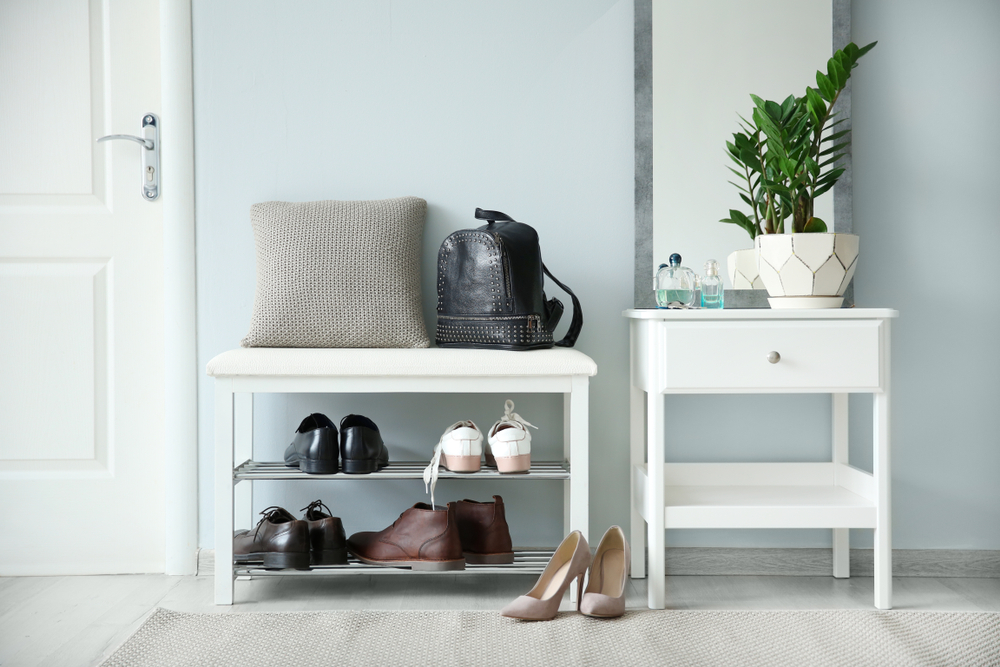 7. Look for underutilised space
If you have more belongings than you do cupboard space, it's time to get creative when it comes to finding storage. Maybe the cupboard under the stairs has walls that would be perfect for additional shelving or perhaps those frustratingly high cabinets in the kitchen would make a great home for appliances you only use on rare occasions, like the pasta maker or slow cooker. Another great underutilised space is the area under your bed. Depending on the gap between the base of your bed and the floor, look to purchase some neat boxes (ideally with easy to reach handles so you can pull them out at will) or some clever vacuum storage bags, so you can turn out of season clothes and bedding into thin little packages that slot under with ease. If you're worried that under the bed storage will detract from the look of your room, consider going up a quilt size next time you make a purchase so that the cover hangs lower over the sides and ends of your bed, obscuring stored items from view.
You Might Also Like:
-Top 5 Laundry Myths vs Facts!
-What Type of Bedlinen Suits You According to Your Star Sign