Posted by The Canningvale Team on 29th Oct 2023
The holiday season is here, and with it comes the delightful challenge of finding the perfect gift for everyone on your list. But fear not, because this year we've curated a sensational selection to make your gift-giving journey not only effortless but absolutely spot-on for even the quirkiest character in your fam…
What to buy for… the homebody

What to buy for… the homebody

For the one who prefers a night in, there's nothing quite like a stylish throw to add a new level of comfort to their next Netflix marathon. Our Alla Turca throw, with its softness and style, is the perfect companion for their next snuggle session. And to add an extra touch of comfort, the Vintage Softwash Coverlet brings a touch of nostalgia and warmth to any bedroom, making it a haven of relaxation and peace.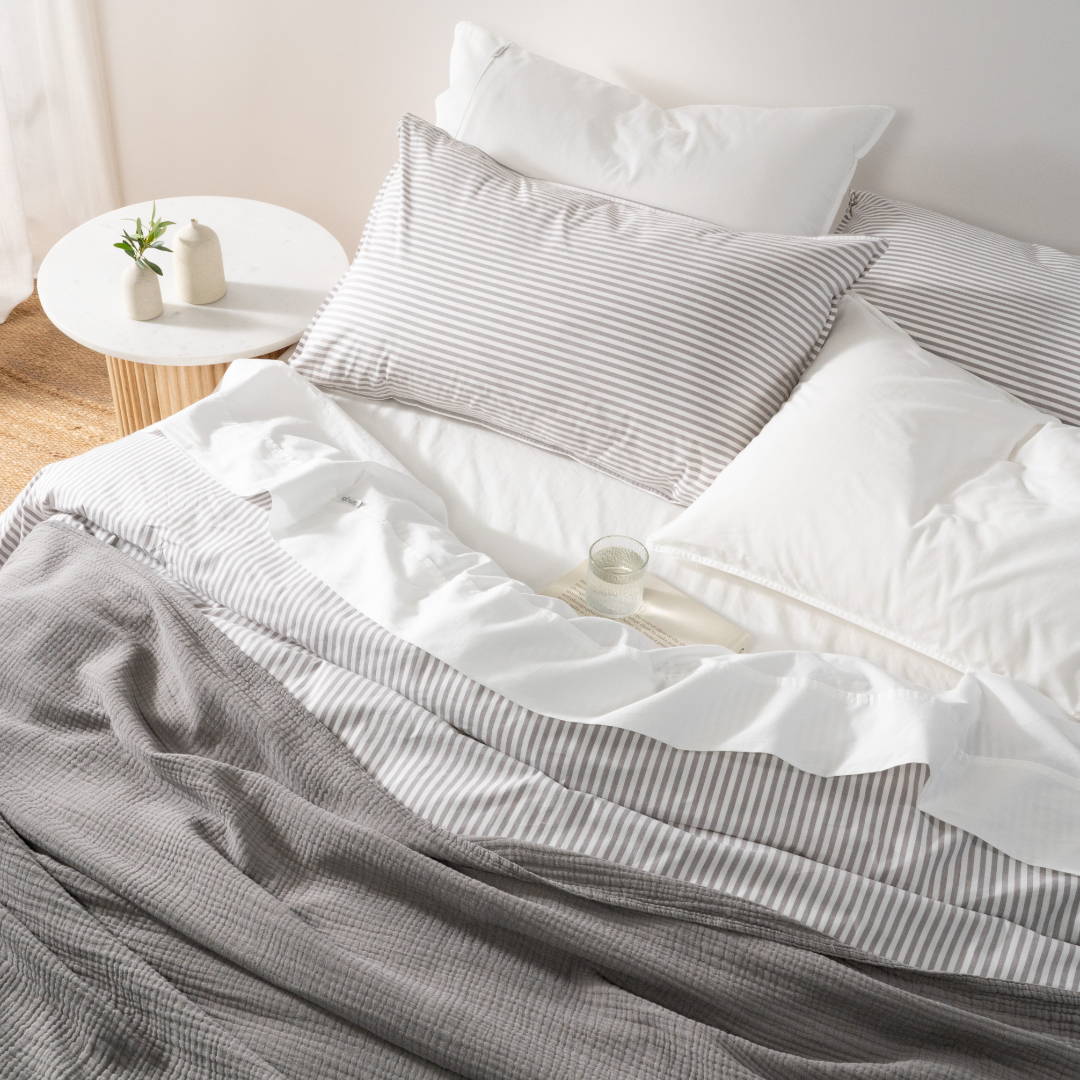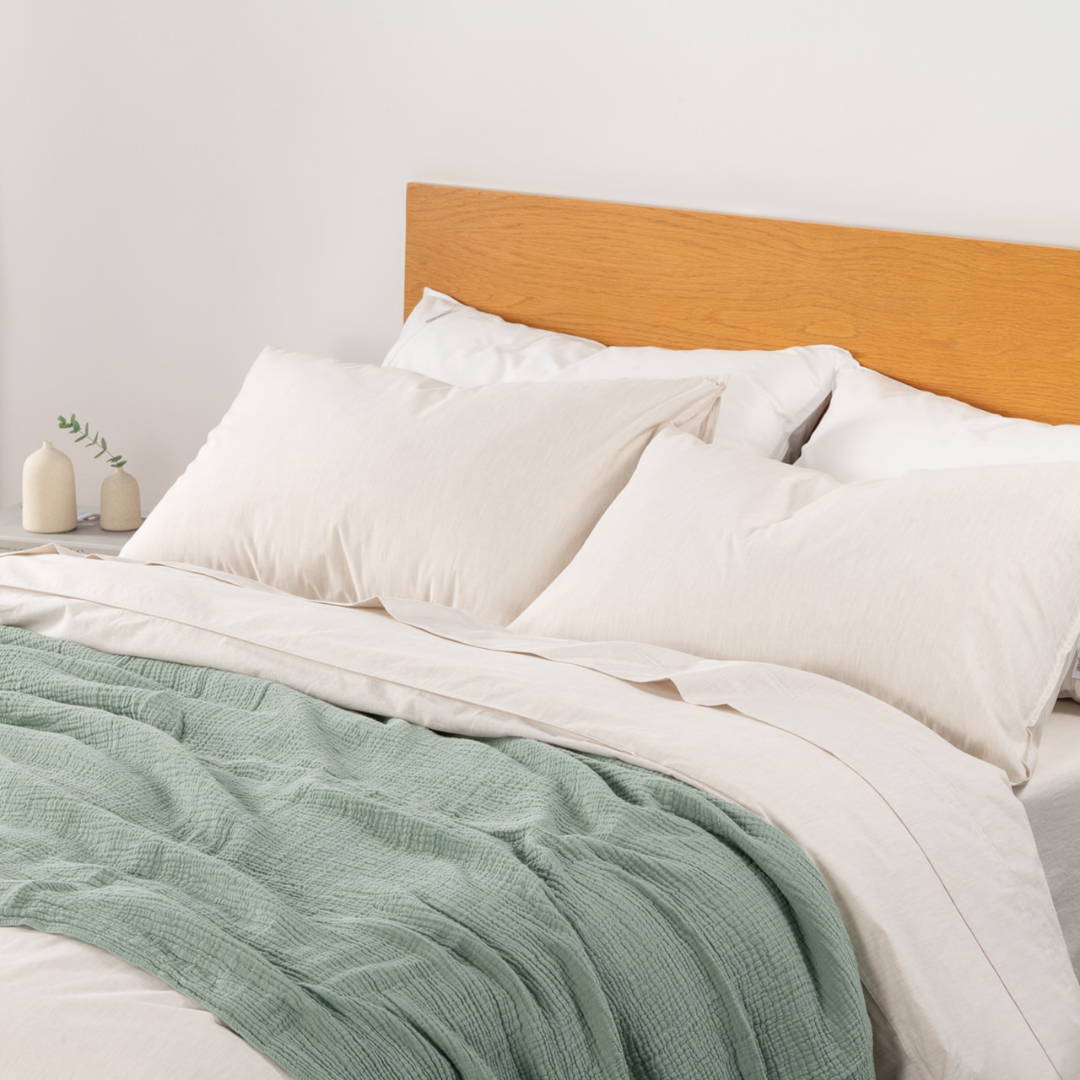 What to gift… beach lover

What to gift… beach lover

Adventure awaits, and these gifts are tailored to the spirited outdoor explorer. Our Positana beach towel isn't just an accessory, but a statement of their vibrant personality, whether they're sunbathing or picnicking by the sea. And if you're a "more is more" kind of gift giver, why not complete the offering with a Cooler Bag, Beach Bag and Picnic Blanket to equip them for their next beach picnic?
What to give… the one who just moved house

Moving to a new place is a significant chapter, and these gifts are hand-picked essentials to add a touch of warmth and personality to their new home. Vintage Softwash sheets bring a touch of classic charm, transforming their new bedroom into a cosy sanctuary. Paired with the ultimate Royal Splendour towels, and they can indulge in plushness after a refreshing shower, making their new space feel like a familiar, welcoming haven.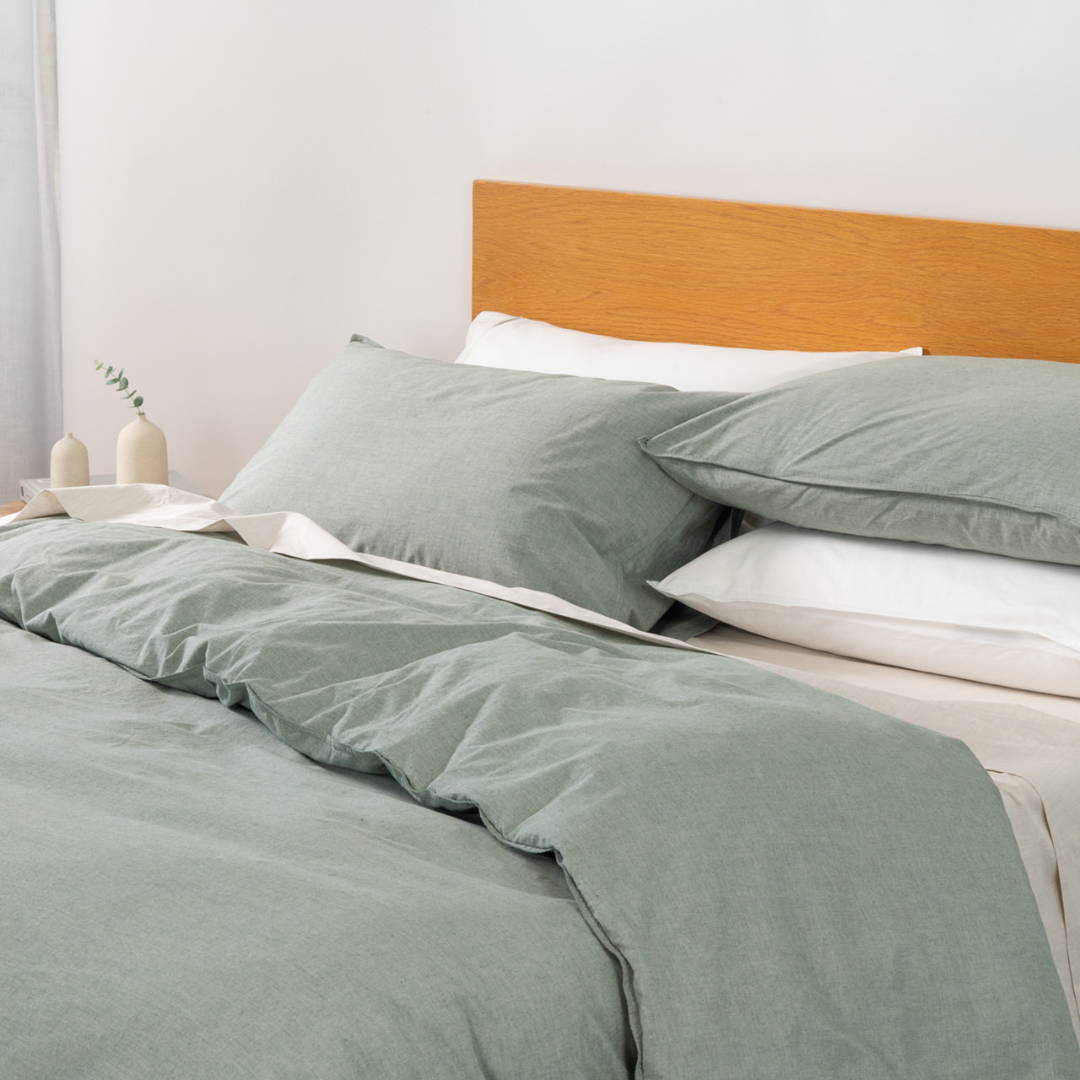 What to buy for… the one who appreciates the best of the best

Luxury doesn't have to come with an extravagant price tag. If you're buying for someone who appreciates the finer things in life, you can't go wrong with a set of Lustro sheets - redefining bedtime comfort and inviting a night of blissful sleep. Pair them with our Egyptian Royale towels and you've got a blend of opulence and practicality, ensuring anyone's everyday experiences will be touched with elegance and style.
What to buy for… the fashionista (or perhaps a treat to yourself!)

Elevate your style and comfort with our Modella Seersucker Quilt Set, the epitome of chic - bringing those designer hotel vibes into any bedroom. And if you're feeling extra generous - why not complete the look with a fresh set of sheets, the perfect gift that no one ever wants to shell out the cash on for themselves. Our Vintage Softwash in a nice neutral tone or silky-smooth Lustro are the perfect pairings.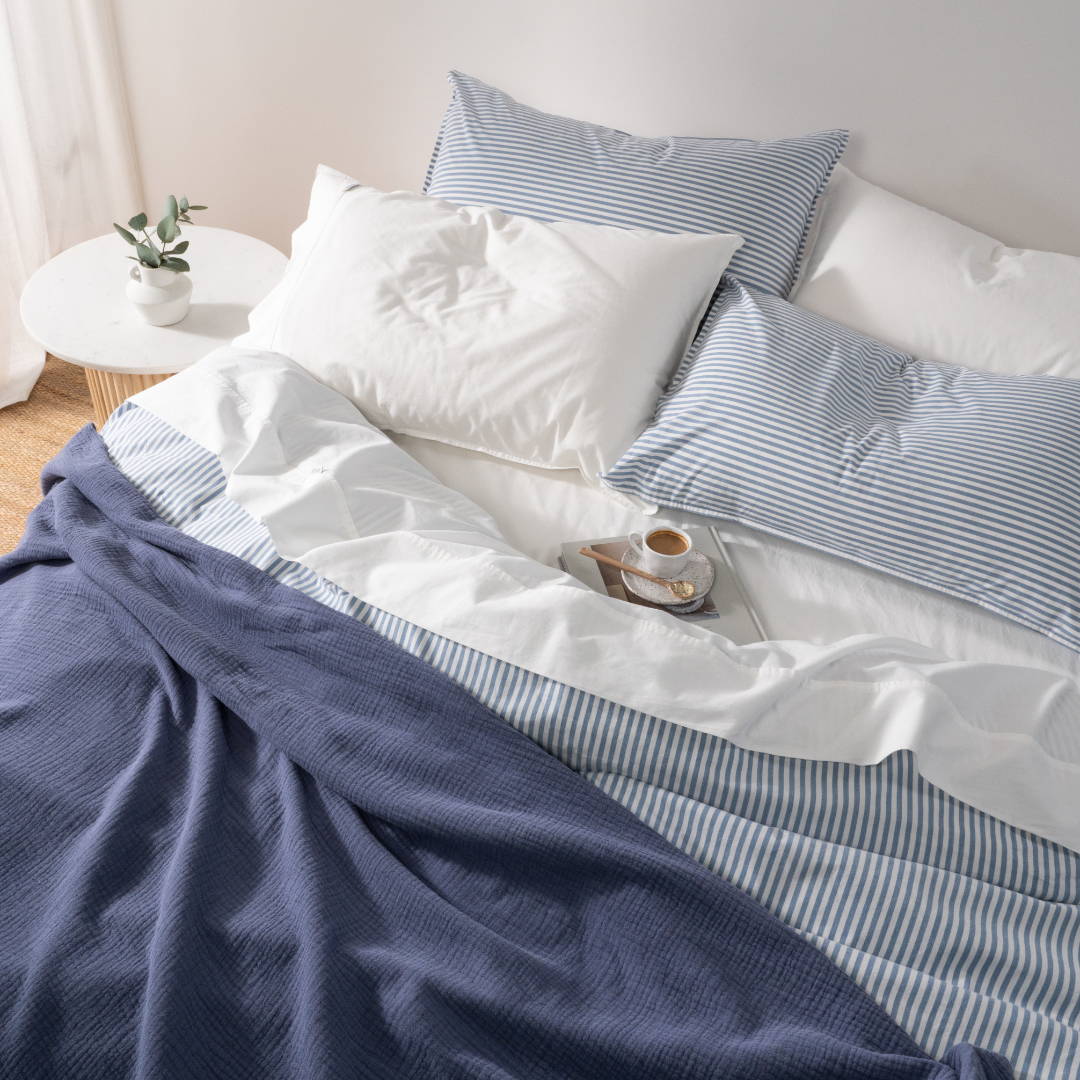 What to buy for… the selfless person in your life, who deserves the world!

Show your love and appreciation with a thoughtful bundle. Beautysilks pillowcases provide a touch of indulgence for their precious sleep, ensuring their hair and skin are cared for every night. Add an eye mask to enhance their relaxation, and a scented candle to create a serene atmosphere. Top it all off with a Lusso Robe, a plush invitation to unwind, promising snug moments with a good book or a glass of wine.
For those on your list who are a little trickier to buy for, imagine unwrapping a present and finding a luxurious Lusso Robe inside. Its plush embrace is not just a robe; it's an invitation to indulge in tranquility, a ticket to unwind after a long day, and a promise of snug moments with a good book or a glass of wine.
Or… PJs are the safest of bets, the ultimate comfort that everyone needs but rarely indulges in for themselves. This Christmas, bestow the gift of exquisite Bamboo PJs. They're not just sleepwear; they're an assurance of peaceful nights and lazy mornings, cocooning the wearer in heavenly softness.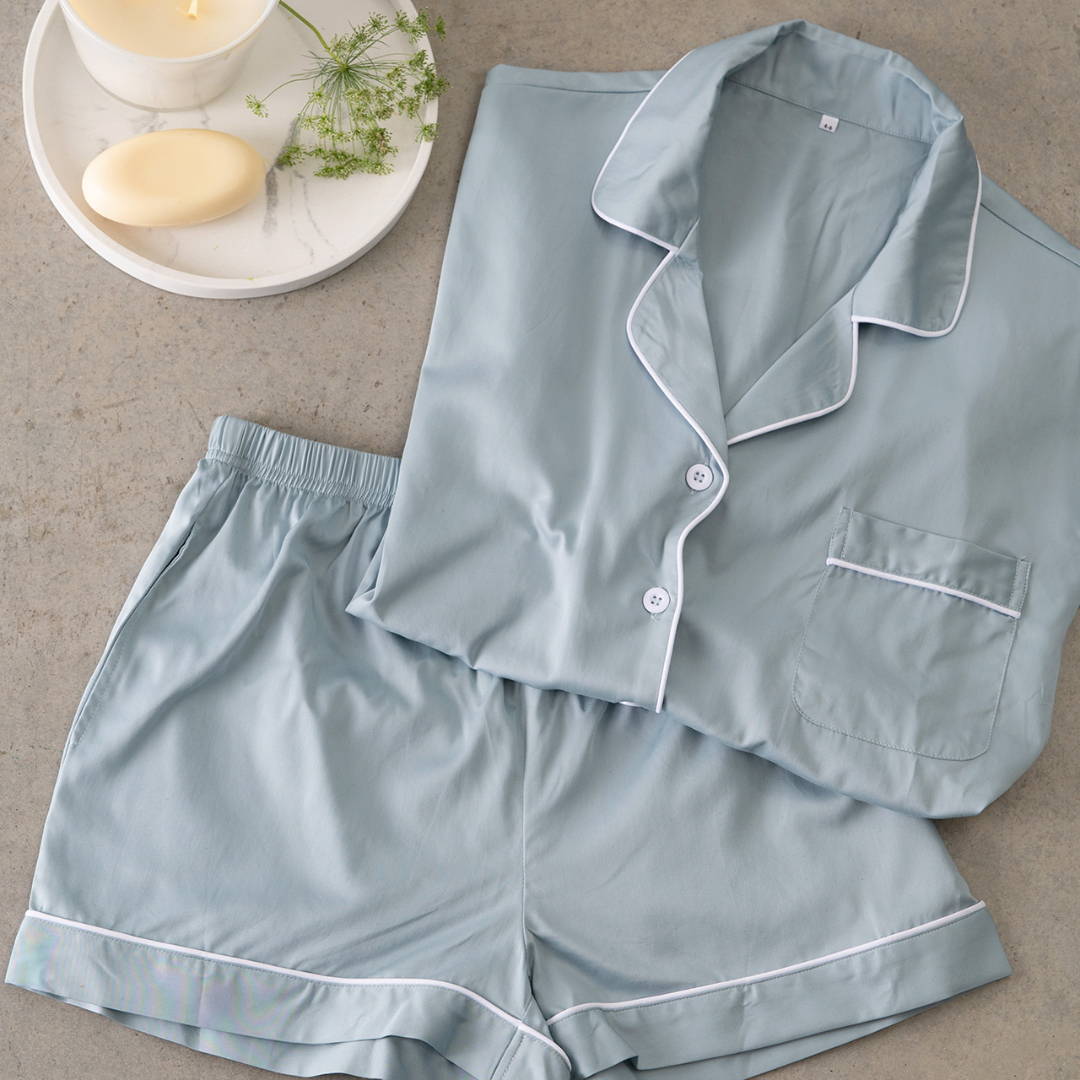 Featuring:
- Alessia bamboo cotton womens pyjama short set
And for the ones who just want to pick for themselves…

When all else fails, let them choose their perfect gift with a Canningvale gift card. It's the ultimate ticket to indulgence, allowing your loved one to explore and select something that's truly "them" and has no chance of ending up on the re-gifting pile!
This holiday season, let your gifts speak volumes, expressing your love and appreciation in every carefully chosen item. May these presents bring smiles, warmth, and a touch of luxury to your loved ones' lives, making this festive season truly unforgettable. Happy gifting!