Posted by The Canningvale Team on 28th Aug 2020
At Canningvale, we pride ourselves on having one of the best and most helpful customer service teams in the business. No matter how simple or complicated your question might be, the team are always happy to help. You wouldn't believe how many people start by saying their question is probably a silly one, but at Canningvale, there are no silly questions, only helpful answers. We'd love for you to meet the team themselves, and find out the answers to the most common questions they get asked almost every day.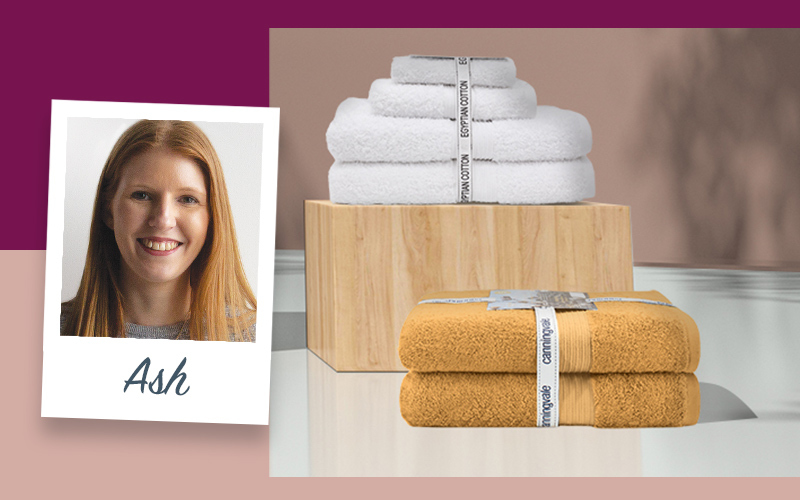 The Most Common Question You Hear
Customers often comment on how soft and fluffy our towels are so they always want to know how they can keep them that way. My advice is to select the wool or hand wash cycle on your machine, wash them at 30 degrees or less and choose the minimum spin speed. If the spin speed is too high, it may cause the loops to be squashed, flattened and rough. Choose a mild detergent without added softeners as theses actually impede the drying ability of your towel. You should avoid bleaching agents and optimal brighteners too. If using a front loader, you only need 1/4 of the amount of detergent you would use in a top loader, so go lightly with your dosage of detergent. A great final tip is that your towels will always fluff up best when finished off in the dryer. If you line dry your towels and finish them in the dryer for 15 mins, they'll be as fluffy as new.
The Toughest Question to Answer
When customers ask 'What are the best sheets' or 'What are the best towels.' It's a tricky one because it comes down to personal preference. There isn't a 'best' product per say, so I try to find out more about what the customer likes and appreciates so we can match the recommendation with their taste.
The Product You Recommend the Most
If someone is looking to buy new towels in a range of sizes, I always encourage them to look at the towel sets. We have lots of great value towel packs in each of the popular collections, and doing it this way can save the customer money, which they always really appreciate.
Shop Towel Sets here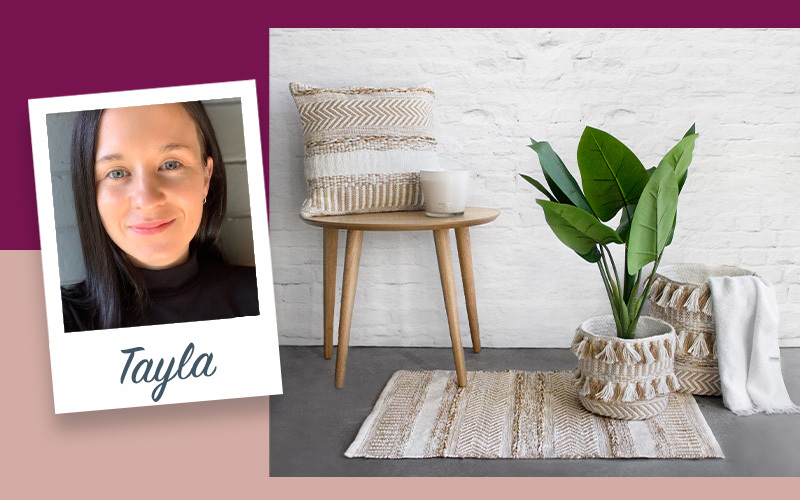 The Most Common Question You Hear
It would have to be 'What is thread count' or 'Does a high thread count mean better quality'. The simplest way to describe thread count is that it is the number of threads in the fabric per square 10cm of fabric (in the US it is per square inch). Thread count can be an indicator of quality but is not the be all and end all. The quality of the threads themselves and what they are made from contribute more to the final product.
Something Customers Are Surprised to Find Out
We have a collection of cushions, baskets and rugs called Tribu which is made from recycled water bottles. Customers are always surprised to learn that these items are made using recycled plastics because the products look and feel fantastic. They're always delighted to know that they're buying a sustainable product and that we have these kind of initiatives.
The Product You Get Asked About Most
At the moment it would have to be our CoziCotton Flannelette. When the weather starts to get cold, customers always want to know how warm our flannelette is. It's made from brushed cotton for that fluffy texture and we've recently increased the thickness to make it even more cosy!
Shop CoziCotton Flannelette here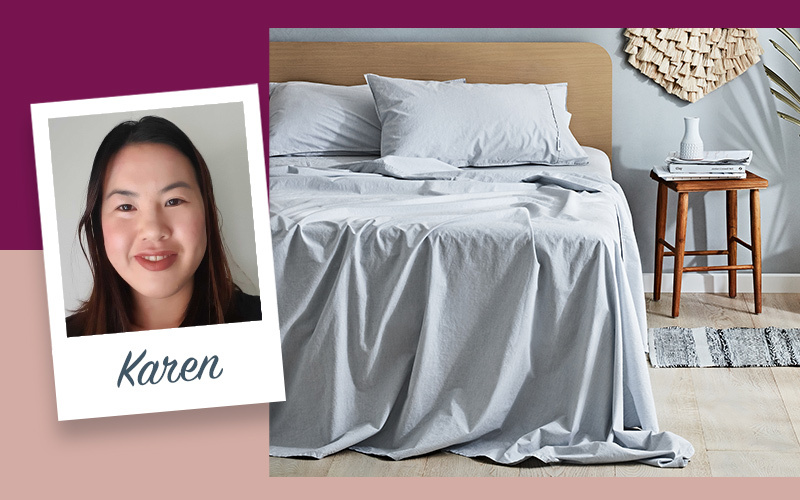 The Most Common Question You Hear
The one I get asked most often is definitely 'What are the softest sheets?' I like this question because we can usually find the perfect product for the customer by asking a few simple follow up questions. If they like a silky, sateen texture then I recommend Lustro 100% Bamboo Sheets which have a super soft, buttery texture. If they like more of a crisp softness, then I recommend our Vintage Softwash Sheets which are made with a percale weave for that crisp cotton feel.
The Funniest Question You Have Been Asked
I remember once a woman asked me if she thought her husband would mind her buying a pink quilt cover. I thought it was funny because I had never met her husband, so I had no idea. I think she really liked it and just wanted my support. I just reminded her that we have free returns so if he wasn't happy she always had that option.
Your Favourite Product & Why
Ooh that's a tough one but at the moment I love my Visone Faux Fur Throw. It's so lovely and soft, absolutely perfect to keep me warm for Winter.
You Might Also Like:
-7 Essentials Tips To Prepare Your Home For Winter
-What Type of Bedlinen Suits You According to Your Star Sign