Posted by The Canningvale Team on 13th Jul 2022
Question: Why are there SO many terms for bed covers? Quilts, coverlets, blankets, bedspreads, duvets, throws? Who even knows what's what anymore?
The truth is that there are many options for covers and bed toppers, from quilts to blankets to coverlets… oh my!
It's easy to get overwhelmed by the array of options on offer. Quilt, coverlet, throw or blanket – how do you choose? Instead of pondering the endless combinations, why not take advantage of our easy guide and find the perfect covering to suit your bedding style and transform your boudoir into a room you'll love!
Quilts and Quilt Cover Sets

We're all familiar with a quilt and its cover. But how do you know if this combination will work for you? Well, for starters, quilts are integral to comfort and warmth, lightweight for the warmer months and a heavier version for when the mercury drops. And quilt cover sets are at the core of bedroom fashion.
Swapping out your quilt cover set is by far the easiest way to transform your bedding. Make the swap to suit the season, or to complement your current décor – there are infinite options. Show off your personal style with one of our stunning quilt cover sets and keep snug this winter with a good quality quilt – win/win!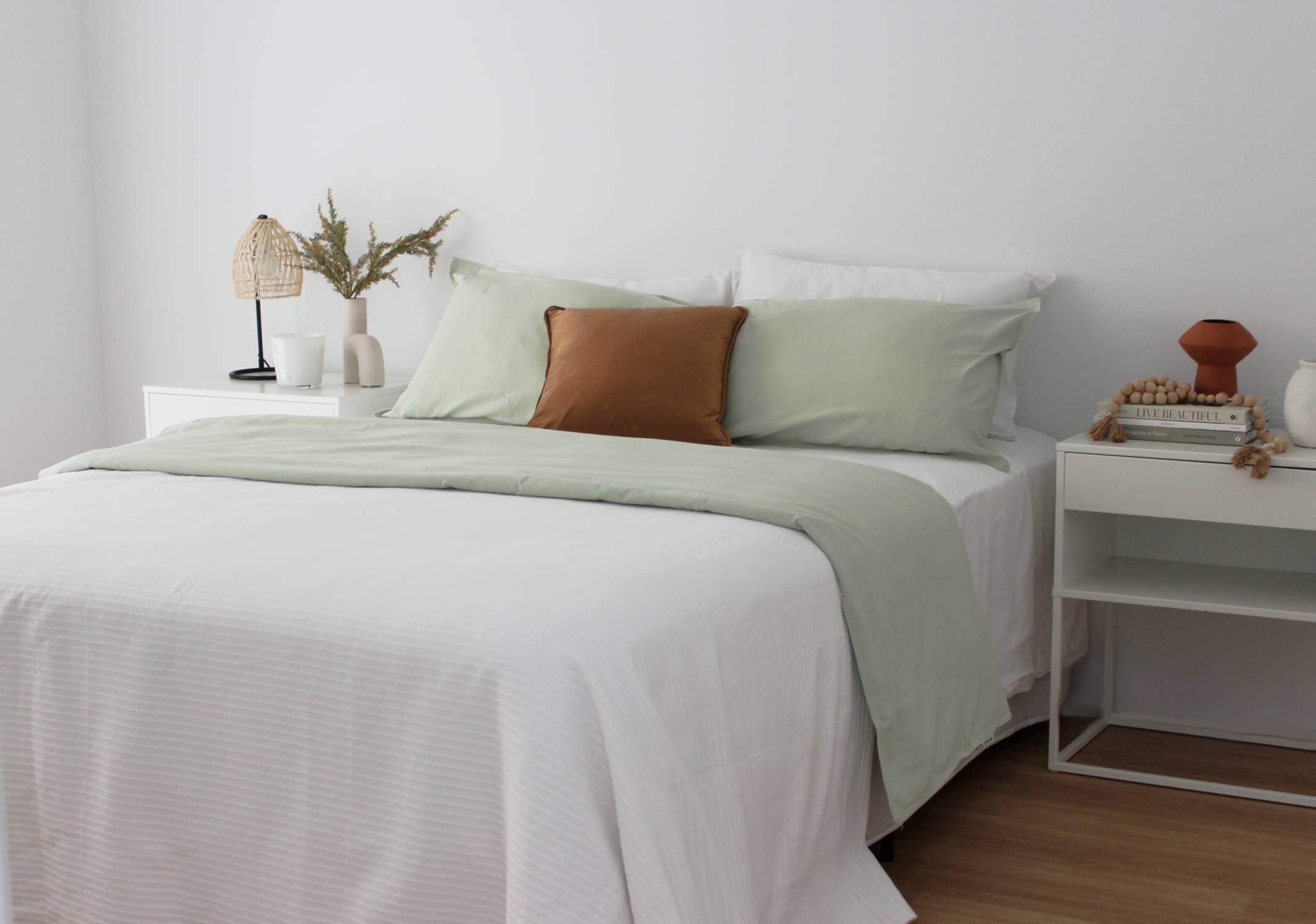 A coverlet (also often referred to as a bedspread) was classically designed as a decorative layer to sit on top of your quilt cover and enhance the look of your bedroom décor. But coverlets have also become increasingly popular as a lightweight outer layer option (ditch the duvet!) paired with a flat sheet in summer. A simple, hassle-free alternative to a quilt and quilt cover set (with way less washing required!), coverlets lend themselves to messy teens and minimalists alike.
When used for layered looks in winter a coverlet is a versatile styling tool and can offer a decorative element too by folding in thirds and layering at the end of the bed.
A good blanket is essential. Whether you drape it decoratively or layer it on your bed, there's no cosier feeling than curling up under a high-quality blanket.
Ranging from microfibre to wool, cotton and beyond, you're sure to find a fibre (and finish) that suits both your warmth needs and overall aesthetic. Our favourite 100% cotton blankets are breathable (especially compared to synthetic fibres) and ensure you stay warm and comfortable all night long.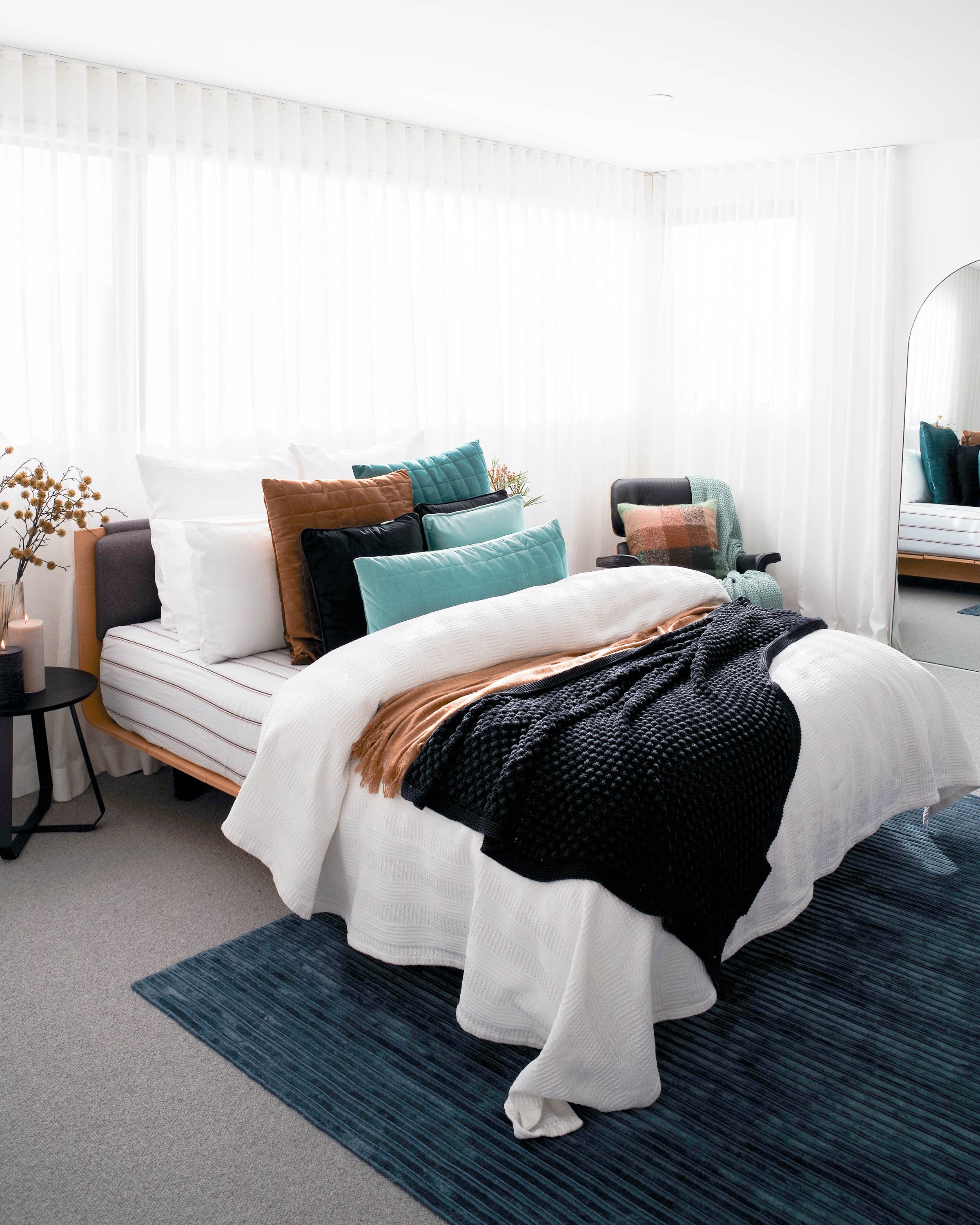 The main difference between a throw and a blanket really comes down to end use. Blankets are generally designed for bed warmth and come in standard bedding sizes. In contrast, throws are a type of blanket and are more decorative—a human-sized layer for cosy afternoons or furniture accents.
Throws are especially handy for couples who have distinctly different sleeping temperatures! If one of you is a hot sleeper, keep your quilt light and pull your throw up for extra warmth.
---