Posted by The Canningvale Team on 21st Feb 2020
Australia is home to a plethora of gifted interior stylists and creative talent. At Canningvale, we value the importance of recognising and supporting local talent. As such, we are starting a Q&A series where we interview thriving interior stylists to inspire our readers and share their insight and expertise.
First up is Meg Caris, a talented young interior stylist from Perth. Combining a minimal base with bursts of colour, her feminine and eye-catching aesthetic has garnered a strong following. This Q&A sheds light on what it takes to become an interior stylist and serves as a source of inspiration for all aspiring Creatives.
1. Tell us a little about yourself and how you came to be an interior and product stylist.
My name is Meg, I'm 27 and I live in Perth with my partner and our little dog Penny. My love for interior & product styling began in January 2016 when we moved into our new home. I discovered the beautiful world of interiors through Instagram and I had the opportunity to make our new house into a home and to style it the way I wanted.
@Megcaris was born from my desire to share my passion for all things interiors and styling. It is my creative outlet to share and collaborate on all things interiors. It is here that I store all of my inspiration. My goal was simple: provide design and style inspiration with a personal approach. I feel your home should feel unique to you.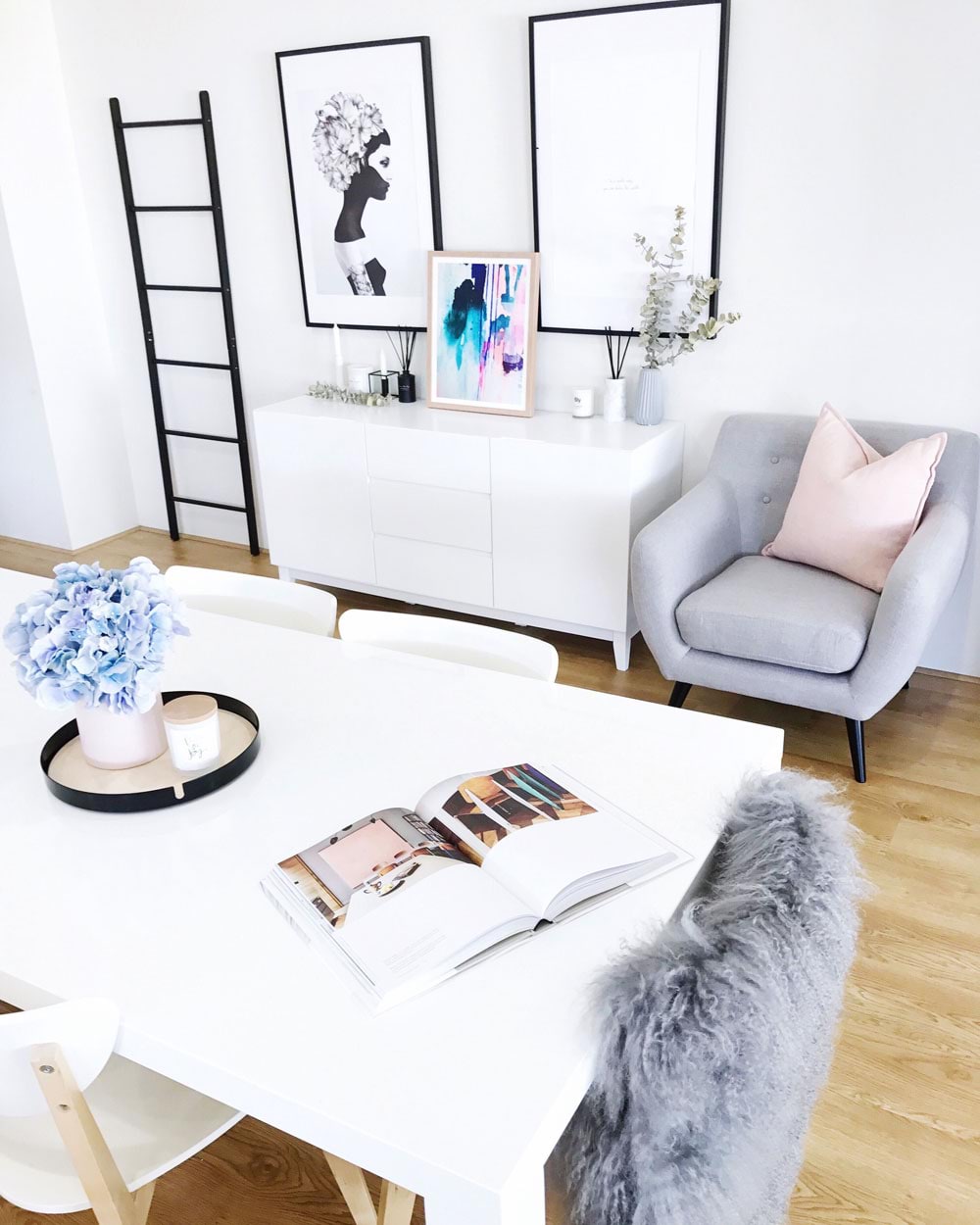 2. How would you describe your work and personal interior style?
My personal interior style has definitely evolved and continues to evolve all the time. I love the Modern/ Minimalist look with a bit of Scandi. I use a neutral colour base and pops of colour throughout by using flowers, prints and cushions. I love using a few statement pieces mixed with inexpensive items. I love an organized home, it not only makes it more functional, but I think it's the groundwork to turning your home into a haven.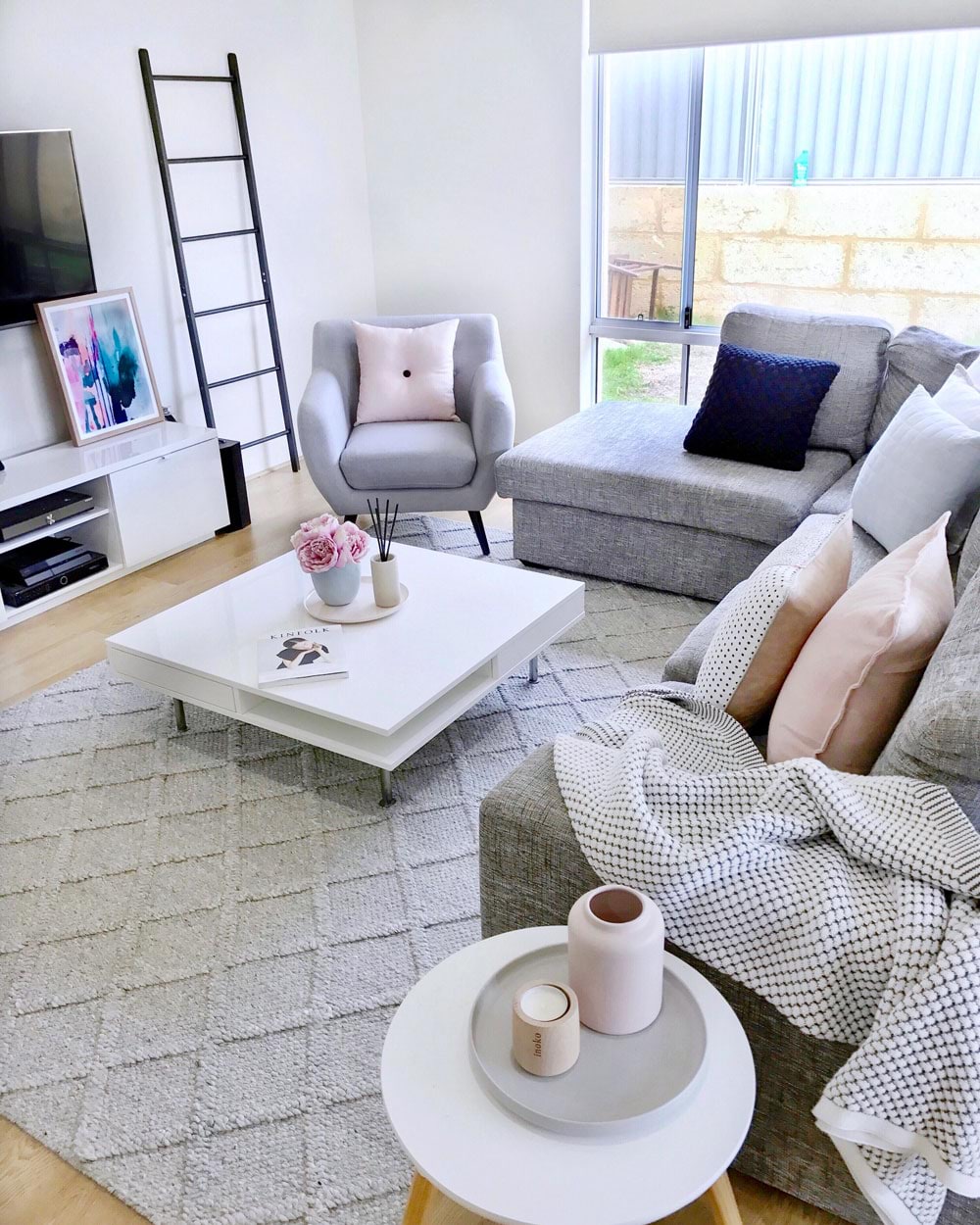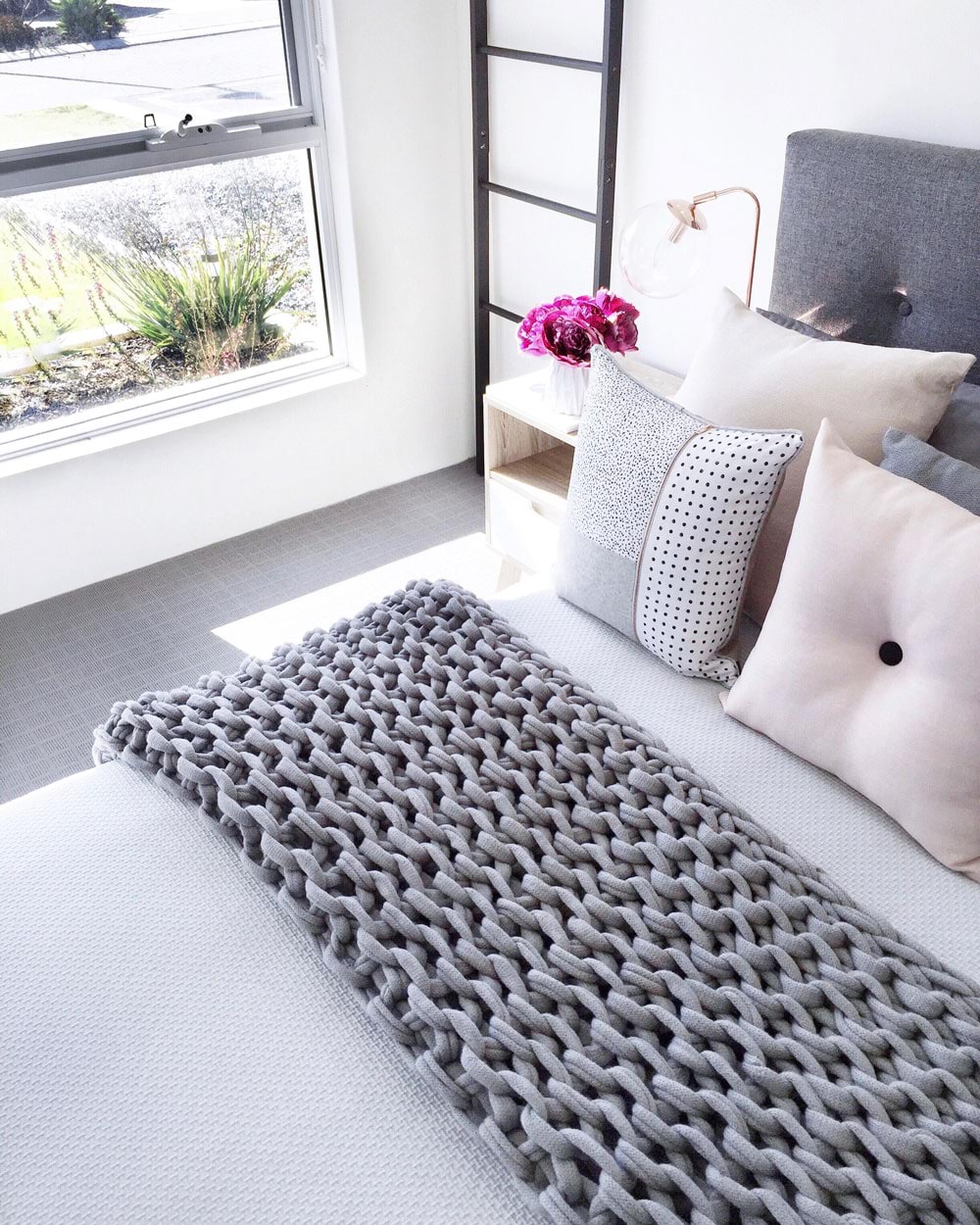 3. Where do you seek inspiration for your work and who are your biggest influences?
Definitely Instagram. I am inspired everyday with all the beautiful accounts I follow. I also like Pinterest but I feel Instagram is "more real", and personally I prefer the real slice of life and action into interiors that Instagram gives. Magazines, home design blogs and interior stylists on Instagram are other top sources of inspiration.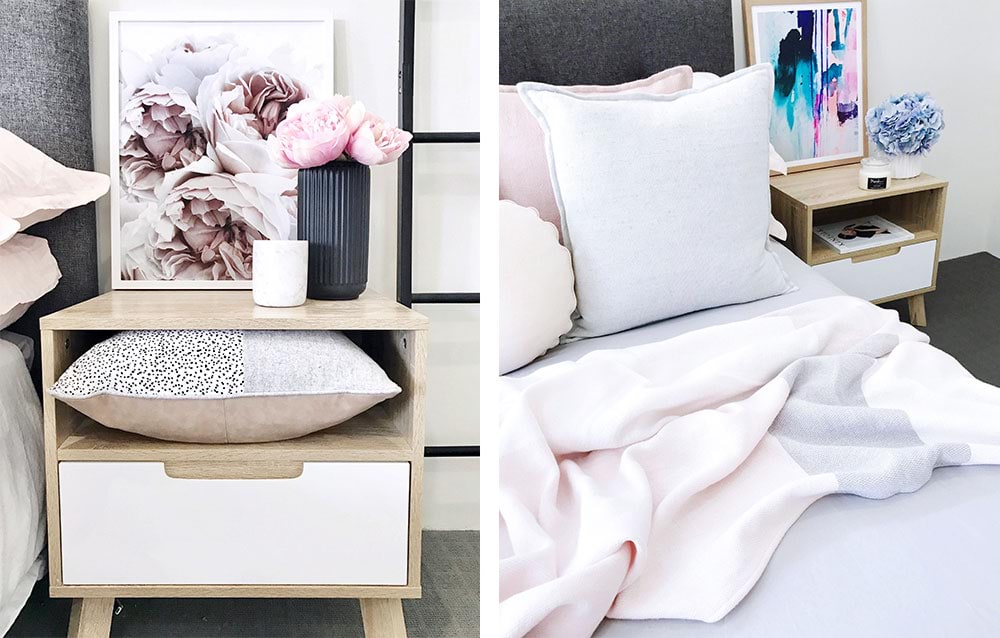 4. What are the latest interior design trends?
Statement mirrors - I'm currently on the search for the perfect one. Dusty rose pink coloured cushions/throws, mixed patterns and upholstered bedheads.

5. What's your advice for people who want to get into styling?
Believe in yourself, look for inspiration in everything, take a risk and make a statement with your styling.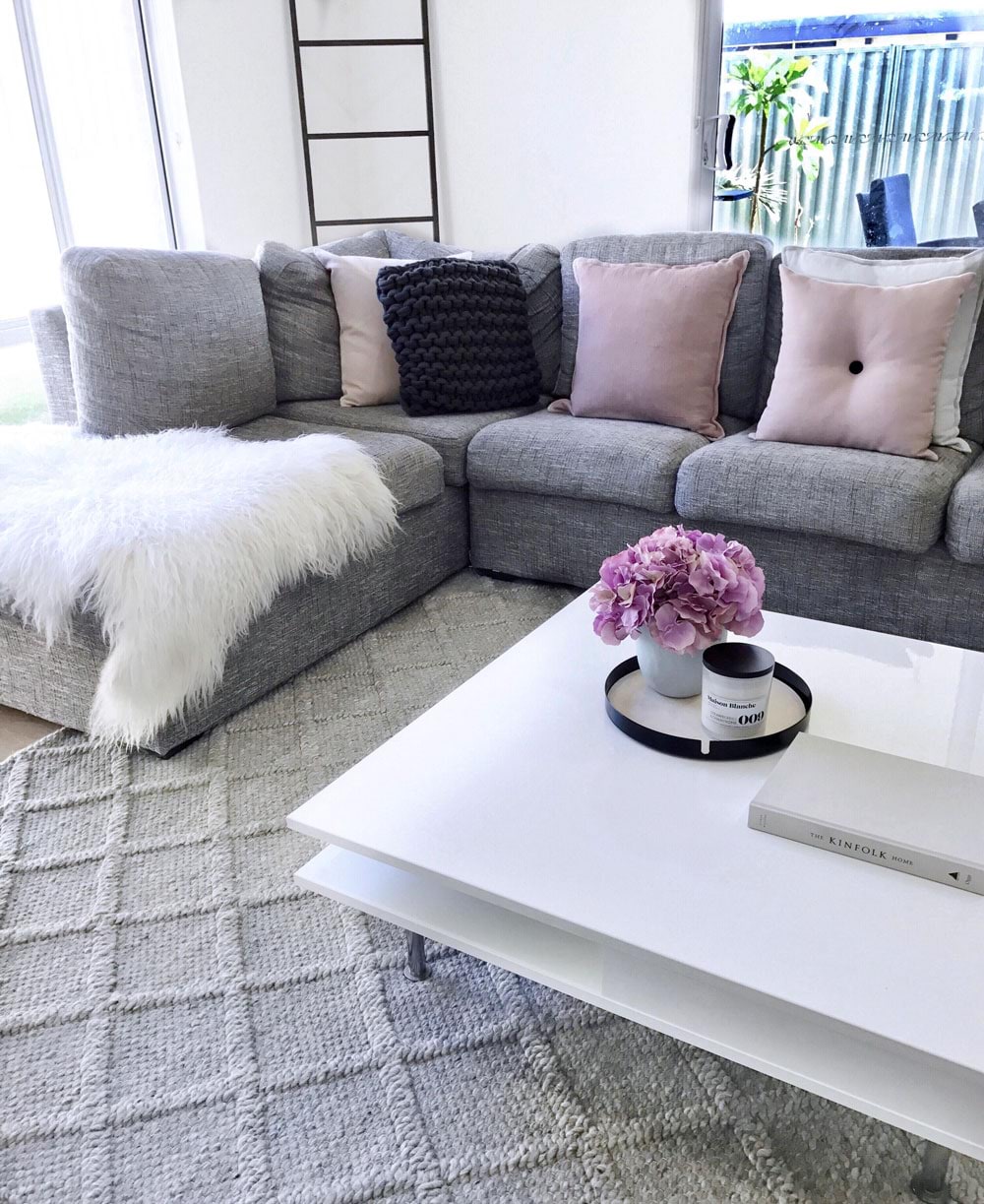 6. Lastly, what is your favourite Canningvale product and why?
Currently on my bed is the Sogno quilt cover in white . It is simple, casual and comfortable. The Sogno collection is the ultimate bedding for effortless style.