Posted by The Canningvale Team on 23rd Jul 2020
This week for our Get Inspired interview series we spoke with Marissa the stylist behind Style.Create.Inspire. She talks to us about the amazing inspiration that can be found online, with far away designers being just a click away thanks to image sharing sites like Pinterest and Instagram. Known for her subtle shades and Scandi inspired style, she manages to keep cohesion through her home and knows there's always room for small décor in a space. There's advise for de-cluttering so that we can all achieve that gorgeous minimal space.
Introduce yourself and describe your personal interior style.
Hi there, my name is Marissa and I am the person behind "Style Create Inspire". I am 32, mother of two gorgeous children, Victoria 5 & Jack 3. I have been married 6 years this year to my soulmate, Adam. We live in Tassie on 5 acres & love the quiet rural lifestyle. I would describe my personal interior style as bright, clean & minimal. My style is constantly evolving. I love making areas in our home cosy by adding texture with cushions and throws.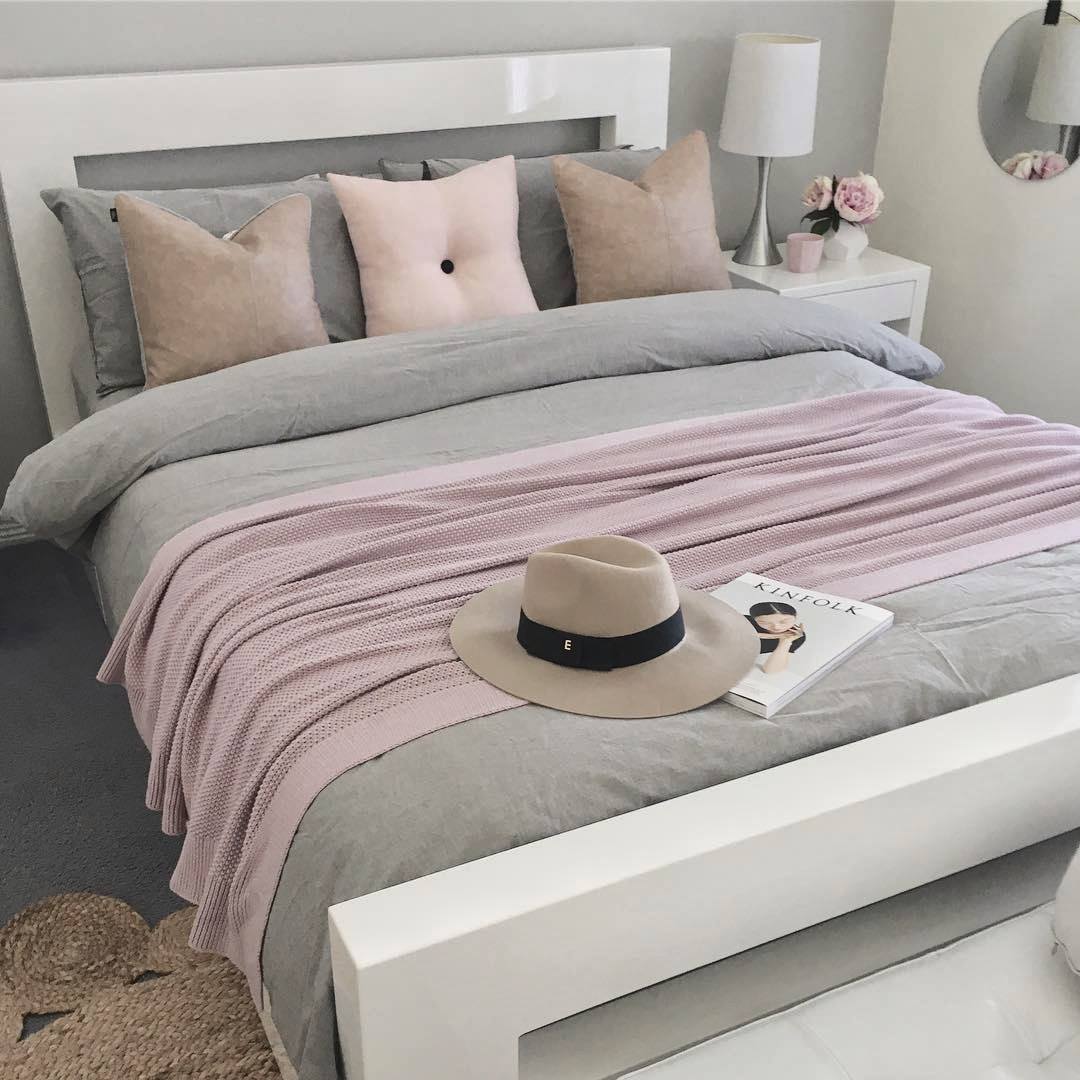 Which designers are you influenced by and name your favorite resources for inspiration.
I get a lot of inspiration from all the beautiful Instagram accounts I follow. We are spoilt with so many talented people from all over the world. Then, it's up to you to make your home, "your own", by adding what you love.
You have a gorgeous sense of colour and cohesion in your styling, what are some tips for keeping spaces interconnected within your home?
Thank you. I keep spaces clean and I tend to always have the colours, white, grey and add another colour in. I like to keep rooms consistent, this will give the room balance & a minimalist look. If you follow me, you would know I love to add "blush pink" to give a cosy & warm feel.
Your bedroom is always styled beautifully, exuding a calm and cosy look and feel. What are your top tips for styling a bedroom?
Thank you. Choose 3 colours, Invest in a good coverlet, 3 to 4 beautiful cushions, a throw to add warmth & texture with some sort of rug and you too can create this. I always love to add a print, wall hanger or mirror to the wall to give the room beauty.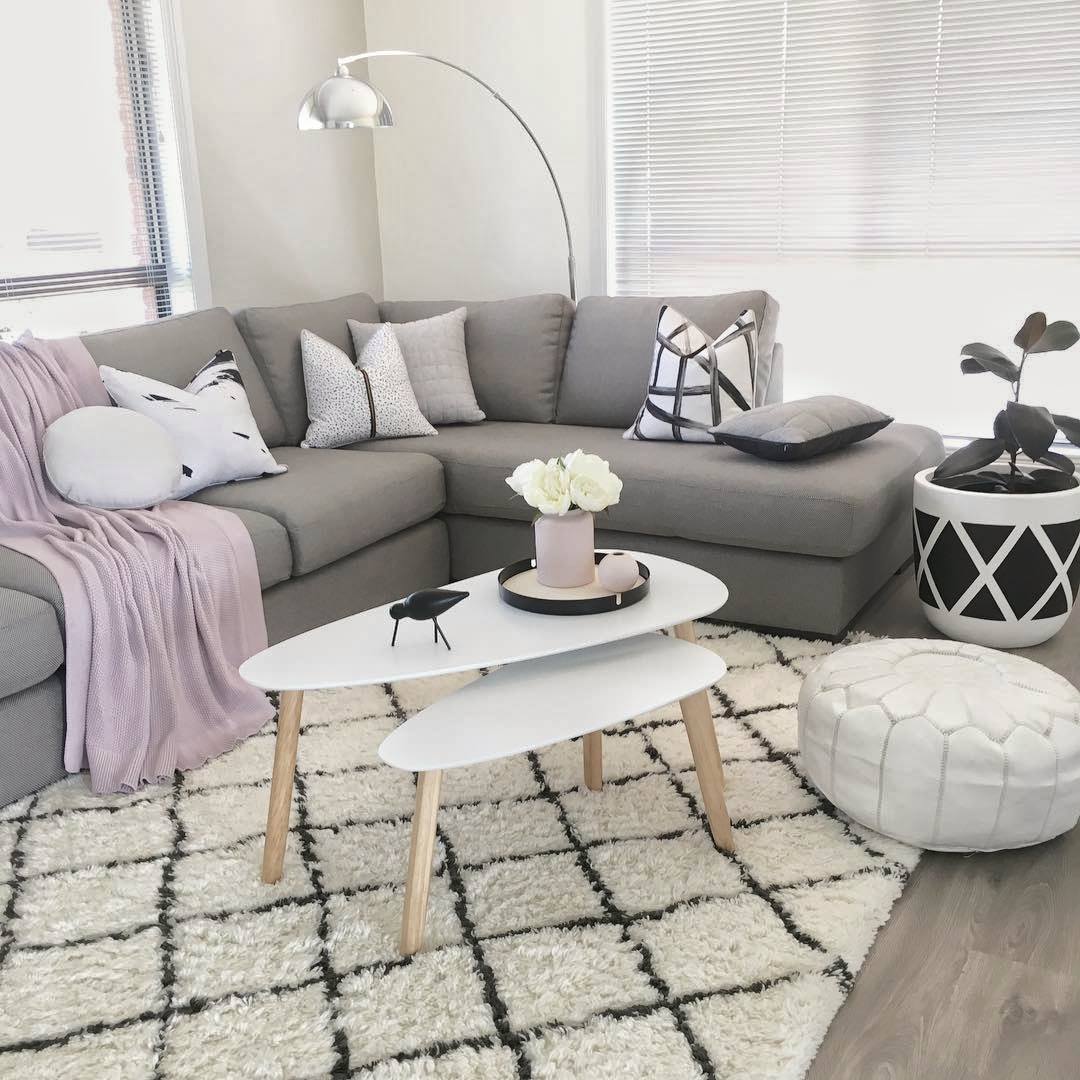 All your living spaces are minimal and clean. How do you start to declutter a home?
I've never had clutter. I feel so much more at peace when our home is minimal and clean. I would suggest going through each room and making the big call. Perhaps, keeping containers under bed & in shed will help. If, after time you don't miss it, than you can say good bye. The more clutter the more mess, remember that one.
Once decluttering has occurred, how do you maintain a mess and clutter free living space?
Our home has a place for practically everything. It works. Once used, we know where it belongs. Less is best.
You recently styled our Valentini Throw, Vintage Quilt Cover & Sheet Set. Can you tell us what look you were trying to achieve and (briefly) guide us through how you styled it.
I created a modern clean look. Your Royale Luxury throw gave a beautiful pop of colour to the Grey vintage quilt cover. Always make your bed. Place cushions in the centre of your bed and place the throw towards the end….voila. Looks calm, inviting, clean & more importantly easily maintained.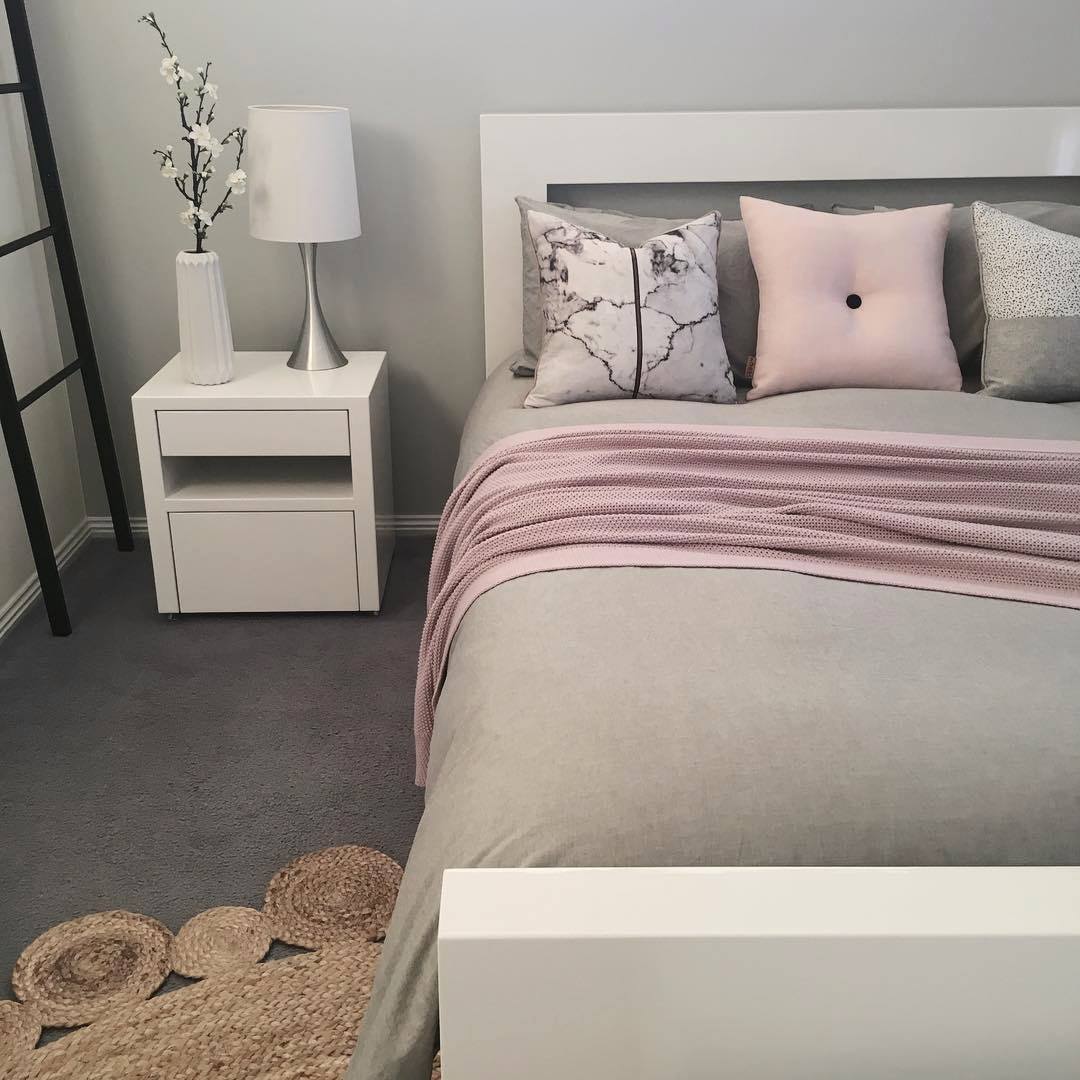 What do you love most about interior styling?
Definitely all the beautiful products. You can make any room gorgeous with the right product. Tip for storage - take the cover off the cushion and store them in the linen cupboard and that way you can rotate the covers on the cushions used.