Posted by The Canningvale Team on 23rd Jan 2018
Looking to try something new in your living room? Or give your bedroom a little va-va-voom? If you're itching to make a bold update to your home décor, try one of these ideas on for size. They're easy to implement, incredibly effective, and won't go out of fashion as soon as the seasons change.
Play with patterns
We love neutral solids as much as the next person, but a space featuring carefully juxtaposed patterns and prints does have a certain wow factor. To pull off this look successfully, there are a few guidelines you need to follow. First of all, pick prints and patterns that complement each other, either through a shared colour or shape. For example, polka dots and stripes will work well together if they're from the same colour family, while stripes and chevron of any colour will make a good pairing because of their linear nature. Secondly, make sure your choices play with scale, as this will avoid the dreaded matchy-matchy effect you see in rooms that haven't quite pulled pattern play off. Thirdly, remember to break up your patterns with solids to give the eye somewhere to rest: if everything is busy, your room will end up looking chaotic and overwhleming. As an example, if you want to implement pattern play in your bedroom, choose a beautiful neutral quilt cover - like one from our Vintage Softwash range - pile it with patterned cushions, and incorporate pattern in other parts of the room through lampshades, artwork, or wallpaper.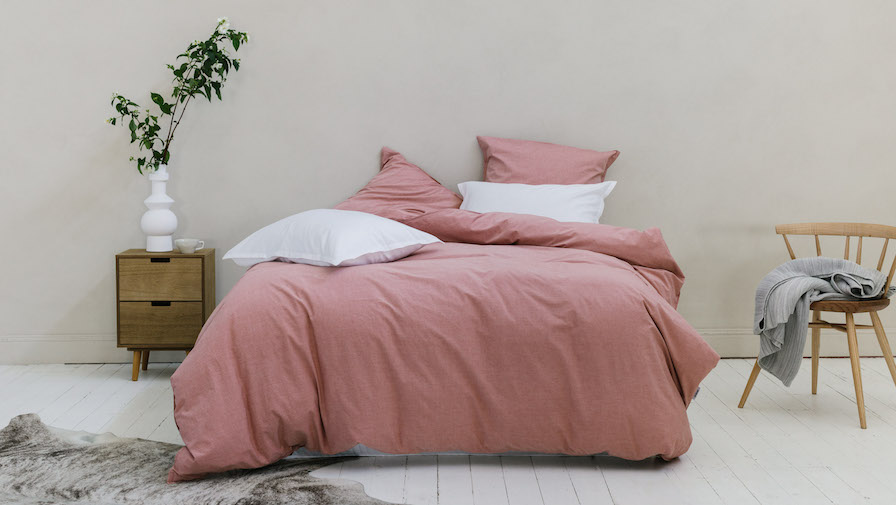 Try a dark ceiling
This might seem like an odd idea, given light ceilings are one of the best ways to create a sense of space in your home, but dark ceilings can work incredibly well in the right room. Before you get trigger happy with your paint brush, remember to only apply this treatment to rooms where you want to achieve a snug, cosy feel. While bedrooms are an obvious choice, formal dining rooms are also a great option, thanks to the fact dark ceilings add an immediate sense of drama to a space. If you need further convincing about a dark-ceilinged dining room, consider the outlook. Why? Dark ceilings are truly excellent at drawing attention to a view, acting as a visual cue for eyes to look out the window and into the great beyond.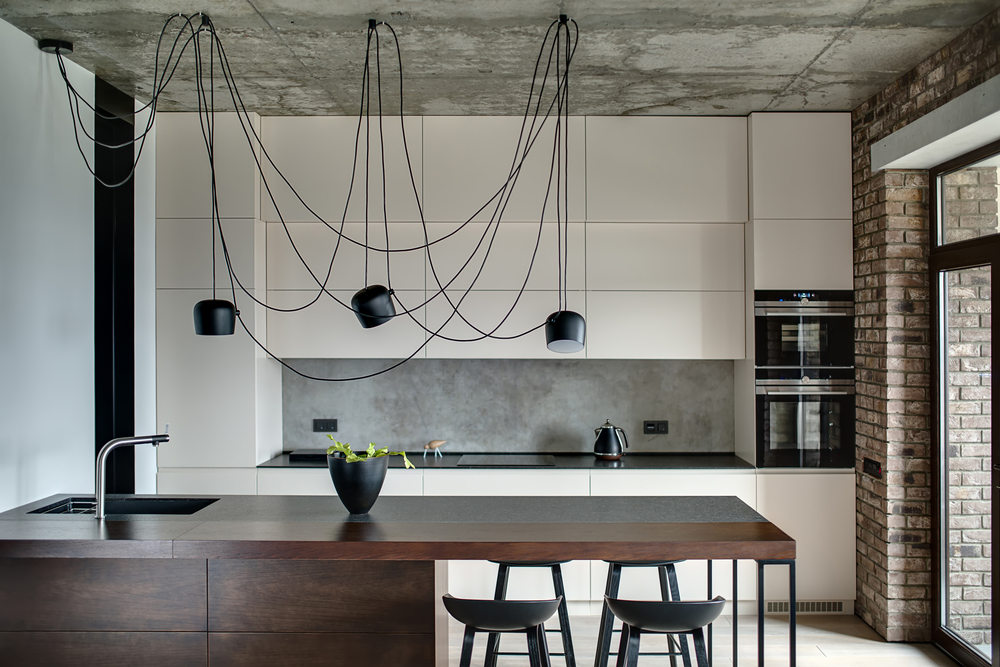 Choose an in-your-face wallpaper
Wallpaper has undergone somewhat of a revolution in recent years and now comes in all colours, prints and patterns imaginable: you can even use your photography skills to design your own. If you want to add new punch to a room, look beyond the ordinary and opt for a large-scale pattern, arty design, or something with a little texture. If the idea of going all out feels a little scary, try this idea on a wall in one of your smaller rooms, like the study or powder room. As always, Pinterest provides some excellent inspiration, some of which you can find right here.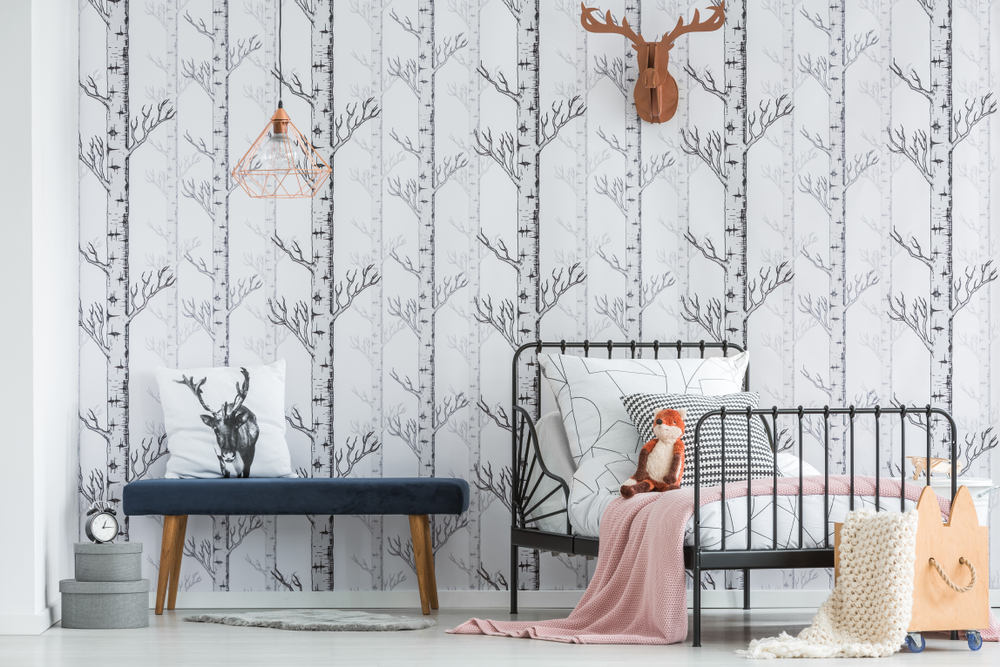 Create interest and ambience with a hanging chair
Hanging chairs have been around since the 70s but it's only recently they've become a lust-worthy investment. Create a reading nook by hanging one near a picture window in your living room or jazz up your outdoor area by adding one to your patio or to a sturdy backyard tree. Amp up the luxe factor by dressing it as you would any other statement chair, including a cluster of cushions and a comfy throw.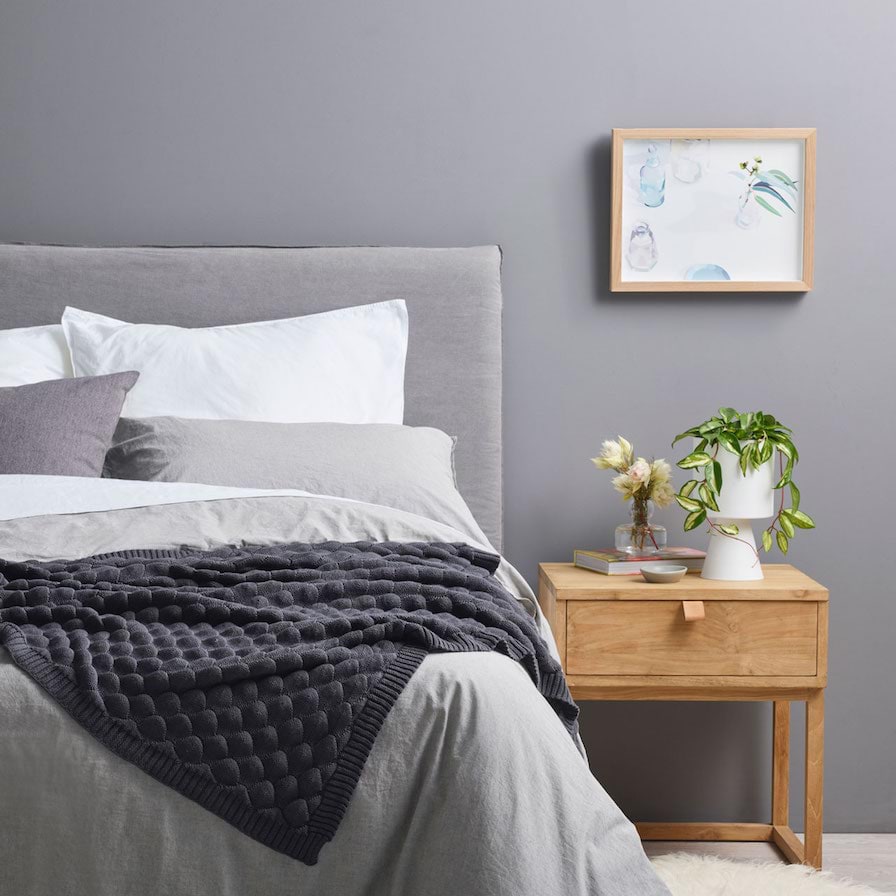 Make your art pop
We're not referring to Andy Warhol-esque pieces here, but to art of the 3D variety. You can go in almost any direction with this idea, depending on the look and feel of your room. For example, if it's a study you're looking to adorn, give a subtle nod to paperwork by looking into origami wall art; if it's your coastal themed living room, consider something crafted from driftwood; or if you're doing up a cosy bedroom, consider something soft and luxe. While you can spend a substantial amount of money on 3D art, it's also the kind of thing you can have a crack at yourself. Click here for some inspiration: you might be surprised how easy it is to execute.
Invest in statement doors
Statement doors work just as well indoors and out. While brightly coloured doors are probably the first statement pieces that spring to mind, you can also look at re-purposed barn doors, artsy metalwork, and intricate murals. Whatever you go for, a statement door will add a sense of character and discovery to your home that's hard to replicate with any other design tricks. In other words, a statement door is always a great idea.