Posted by The Canningvale Team on 26th May 2023
Once the mercury starts to drop, nailing the perfect winter sleep is all about choosing the right winter sheets. And while most of us love sleeping with lightweight, breathable, warmth-wicking sheets for most of the year, sometimes, even here in Australia, we need a little extra warmth.

The perfect winter sheets are your ticket to the best snuggly, cosy night's sleep without wrestling with too many bulky layers or heated blankets.
Consider your fabric choice
Naturally derived materials will always be your most versatile option, whatever the temperature. Comprised of breathable fibres, materials like cotton or bamboo are super snuggly, while still allowing your body to regulate temperature organically.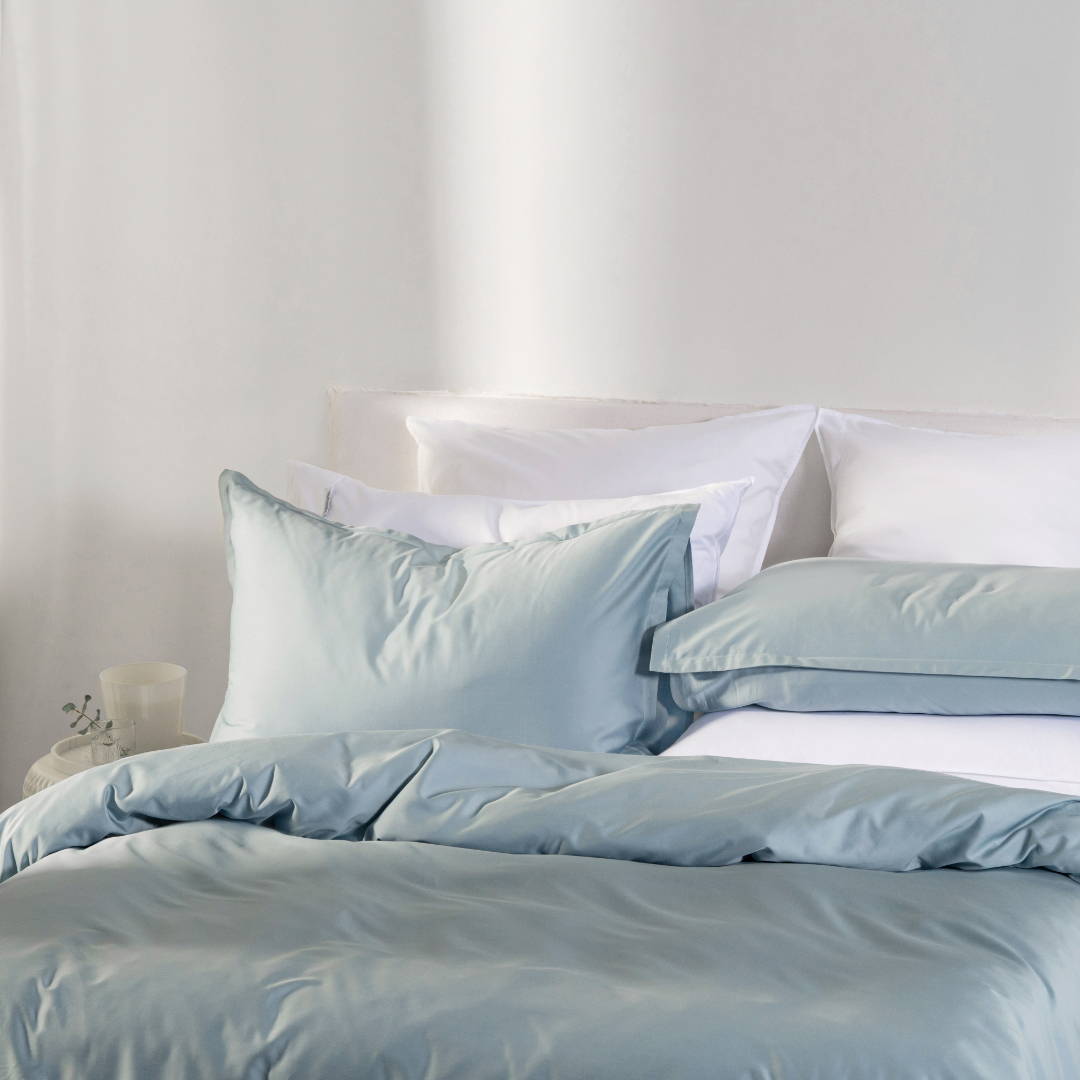 But are cotton sheets warm in winter?

Cotton sheets are great all year round! They are extremely durable, lightweight (which makes them perfect for layering) and offer plenty of insulation with enough breathability to prevent you from overheating.

Our favourites? Like a fine wine, our Vintage Softwash™ range only improves with time. Softer and softer with every wash, these stunners get better and better each time you cuddle up with them. Win/win.
And if you're looking for a little extra snuggle-factor…

Cold sleepers rejoice! Flannelette sheets are going to be your new BFFs. With their brushed, fluffy hand feel, flannelette winter sheets have the softest, snuggliest texture to keep you toasty and warm all night (and all winter) long.

Hot tip: Our CoziCotton range is the warmest you'll find! Weighing in at 180gsm (one of the heaviest weight sheets on the Australian market) and brushed five times to enhance their softness and warmth, they are perfect for cold sleepers (and those living in cooler climes). Thicker, softer and more luxurious, if you're looking for true winter luxury in your bedding this winter - these are the sheets for you.
Are Bamboo sheets too cold for winter?

Absolutely not! Bamboo is one of the most versatile (not to mention environmentally friendly) fibres around. Bamboo's unique temperature-regulating properties will keep you warm and comfortable all night long AND bamboo winter sheets are breathable and hypoallergenic, perfect for sensitive skin and lungs. Silky, smooth and ever so luxe, bamboo is a perfect option to keep you cosy without feeling stuffy.

Now you've got your base layer right, you can layer your bed however you see fit! The bedding world is your oyster.

Once the nights start to cool, it's probably time to pack away your summer quilt and swap to a heavier-weight doona. And if you really want to amp up the coziness factor, consider swapping out your quilt cover for a flannelette option or add a snuggly blanket or even an extra coverlet for extra insulation to hold in the heat.

This winter, why not experiment with different layering options and see what works best for you?