Posted by The Canningvale Team on 4th Aug 2022
Creating a space for your little one to live, play and grow can (and should!) be an exciting experience. That said, it can also be a challenging one!
Here are our top tips on creating an imaginative and functional kids' sleeping space…
Especially when it comes to big-ticket items like furniture. Less is more here, by keeping the base simple you'll create more space to play and grow and provide a neutral canvas that can easily be updated as your child gets older.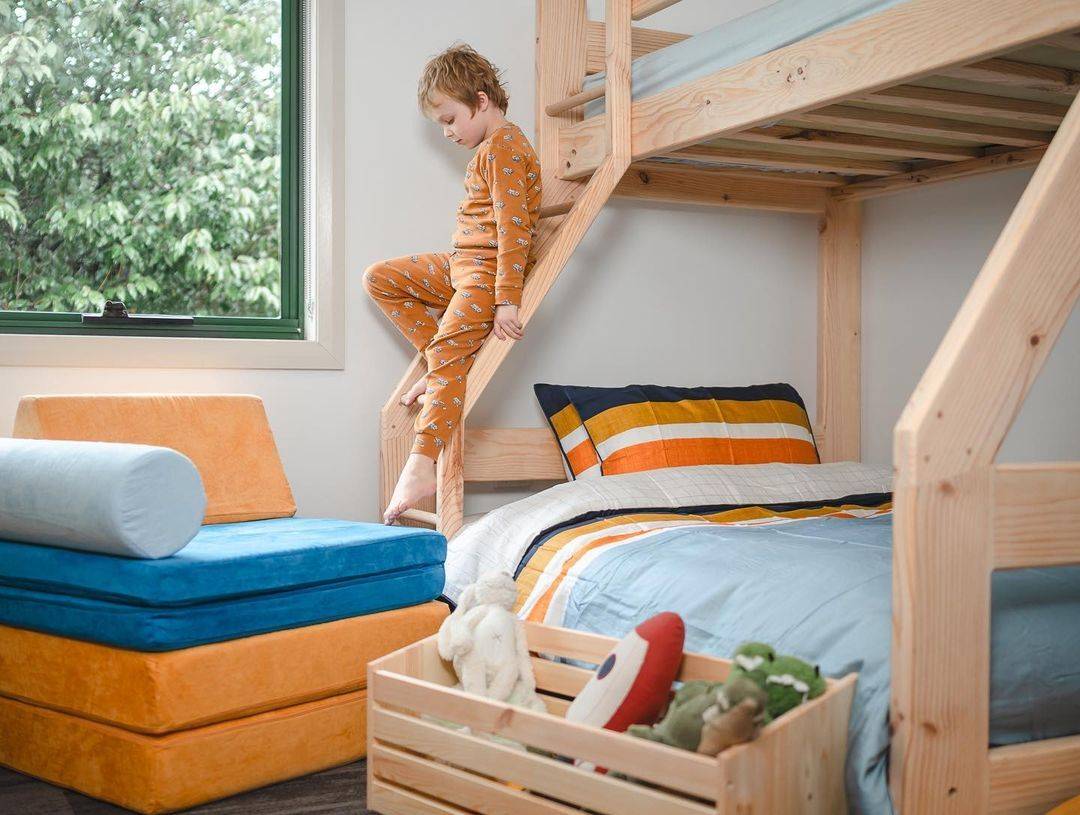 Will the bedroom just be a space for snoozing? Or do you want to incorporate a study nook or play area? By considering how the space will be used, you can map out zones and choose furniture to suit.

Wherever possible, it's worth looking for multifunctional pieces of furniture that can adapt as your child grows.
Let's face it, kids can be… rough. If you want your purchases to last, make sure you invest in quality items.

Our Kids' First pillow is specially designed to support your little one's dreams (and neck). Knowing your child is sleeping like a little cherub means you'll have one less thing to worry about at bedtime.

Consider hypoallergenic bedding to support your littlies' sensitive respiratory systems while they grow. Our down alternative quilts are warm, gentle and soft and will keep your precious offspring in the lap of luxury.
4. Storage, Storage, Storage!
From clothes to toys to games and books, kids come with a lot of stuff! To keep your kid's room uncluttered and insta-worthy, think hooks, wall-hugging book rails, under-the-bed storage and baskets galore!
Kids love colour and it's great for developing imaginations! Whether you decide to go with bright cartoony pops or a more paired back palette, a kid's room is maybe the best room in the house to let your colour flag fly.
From dinosaurs to woodland creatures and CoComelon to Pokémon, kids' stuff is CUTE. You're only a kid once, and let's be honest, we know plenty of adults that would deck out their bed in dino-linen if they had the chance.

Let kids be kids and let their space reflect it. After all, they'll have all the time in the world for a formal bedroom when they're grown — if they want a CoComelon quilt, we say give it to them! Our advice? Keep the walls and furniture neutral, and have fun with bedding and accessories, such as cushions and floor rugs.
---