Posted by The Canningvale Team on 27th Apr 2023
Our room-by-room guide to creating the perfect cosy sanctuary when the mercury begins to drop.

Brace yourselves, winter is coming! But don't worry, the cooler weather is the perfect excuse to turn your home into a snug and cosy winter wonderland. Whether you're a homebody who loves to snuggle up in bed with a good book or a foodie who enjoys hearty winter meals, we've got you covered with our expert tips to make your home a warm and inviting oasis this chilly season.
Start with a wool underlay for natural insulation, and add a set of CoziCotton Flannelette Sheets for a soft and snuggly layer of warmth. Top it off with our Lana Winter Wool Quilt for extra insulation that will keep you cosy all night long.
To add a touch of style and personality to your space, consider our Vintage Softwash Coverlet or Alpini Throws. These not only add an extra layer of warmth to your bed, but they also provide a stylish finishing touch.
There's nothing better than a warm and inviting bathroom to escape the chill of winter. And the last thing you want when stepping out of a steamy shower is the shock of the winter chill to disturb your Zen.

Start by lighting a scented candle to bring a little warmth to the space, then add some extra plush towels like Aria or Royal Splendour, to make getting out of the shower or bath a little more bearable. Finally, slip into our luxurious Lusso Robe to keep you warm and snug while you get ready for the day or night ahead.
The living room is where the magic happens during the winter months! It's where you snuggle up and Netflix and chill with your loved ones, furry friends included! To set the mood, light up a couple of Soy Wax Candles and let their warm glow wash over you. Then, take it to the next level of cosiness with one of our Alpini Throws – they're so soft and snug you may never get up from the couch.

So grab your favourite red wine, hit play on your guilty pleasure show and get ready to settle in until the warm weather returns in a few months!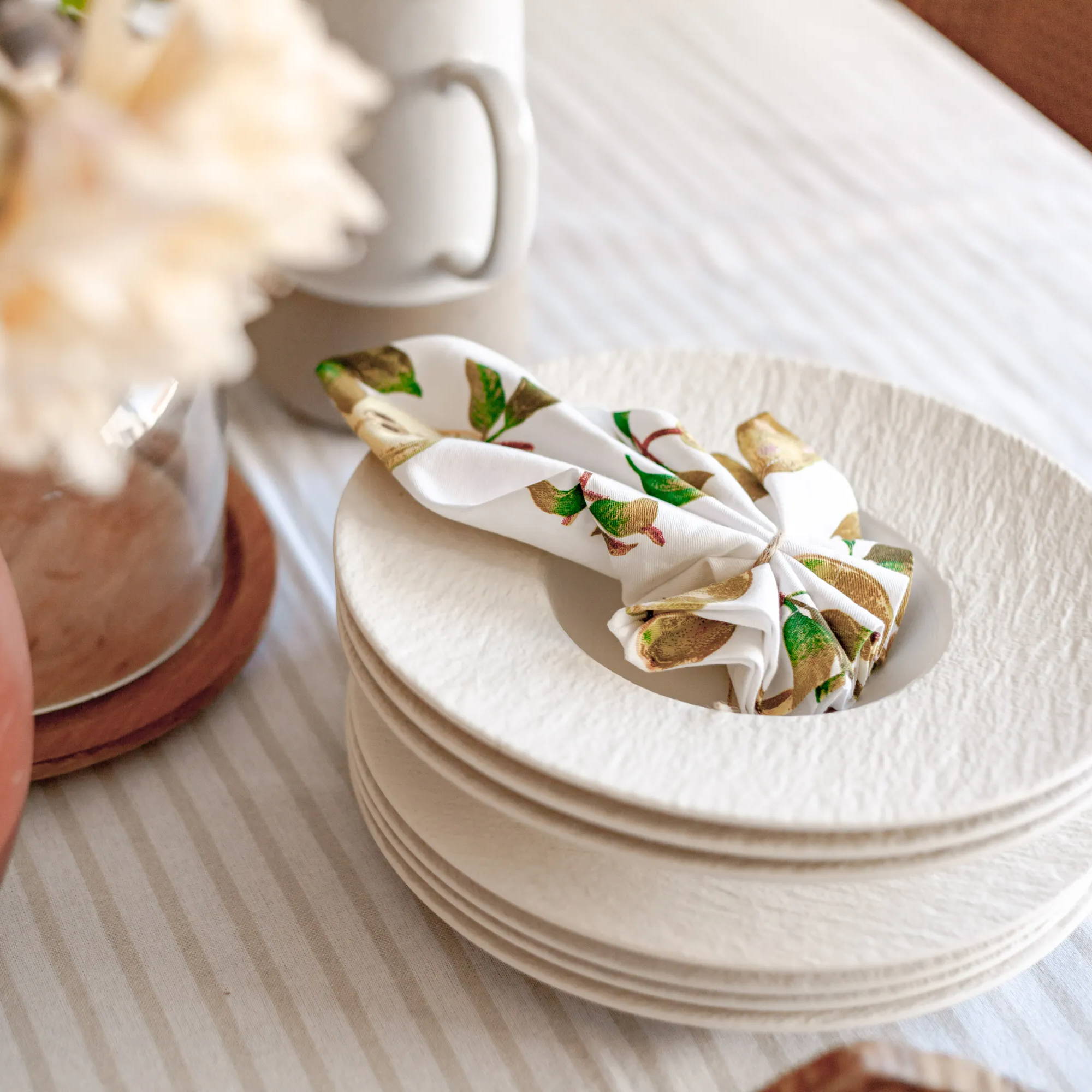 Winter is the perfect time to unleash your inner culinary genius and whip up some hearty and comforting dishes in the kitchen. But before you even start to chop those veggies, make sure to set the scene and dress up your cooking space with our Cucina Kitchen Collection. Featuring a range of tablecloths, snug oven mitts and stylish aprons, the Cucina Collection is designed to enhance your kitchen experience. Whether you're cooking up a storm or entertaining guests, Cucina is sure to add a touch of style and warmth to your home.

And let's be real, no winter kitchen adventure is complete without a glass of warming red in hand. So go ahead, pour yourself a glass and warm yourself up from the inside out while you cook up a storm.