Posted by The Canningvale Team on 6th Sep 2020
This week we interviewed Rachel Walton, an up and coming interior stylist from Newcastle. Adopting a fresh and feminine style with a beautifully soft colour palette, she is passionate about making her home look beautiful and feel special. In this Q&A, Rachel talks to us about her passion for interior styling, creativity, family and offers some practical styling tips.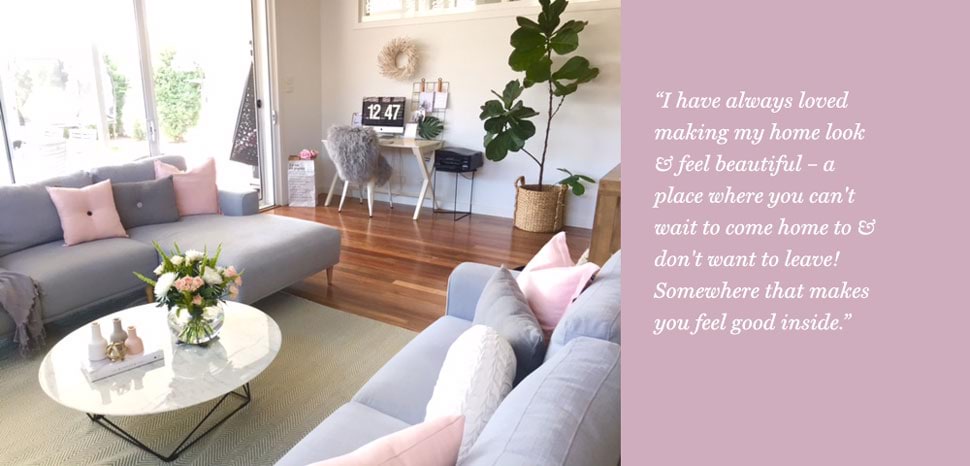 1. Tell us a little about yourself and how you came to be an interior and product stylist.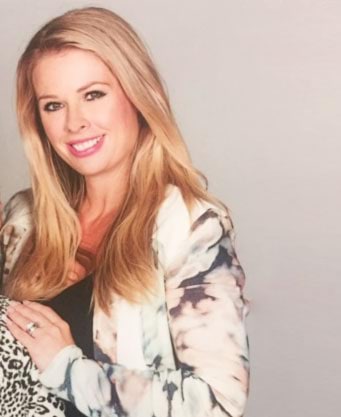 I am a blessed mother of 3 beautiful children (Imogen 12, Taj 9 and Steele 7) and wife to my wonderful husband Nathan. Throw in 2 dogs and life is rather hectic! I grew up with mum always taking pride in our home and in herself, which filtered down to me. Even though she was very busy with 6 kids she still found the energy to create a cosy, tidy, lovely home for us. I've always naturally gravitated towards beautiful things – makeup, fashion, interiors, flowers and more. After a brief stint as a MUA prior to starting my family, I realised my true passion lied in the world of Interior Styling. I have always loved making my home look and feel beautiful – a place where you can't wait to come home to and don't want to leave! Somewhere that makes you feel good inside. I have been fortunate enough to remain a stay at home mum whilst raising my family which allowed me to further my studies 4 years ago, once my youngest was old enough. I completed a 2-year Cert IV in Colour & Design, followed by a Diploma of Styling last year. Around late 2016 I joined Instagram and started photographing my own interior in January of this year, gaining a following along the way.
2. How would you describe your interior style?
My style is constantly evolving and I try not to pigeon hole myself into one specific theme however currently I'm loving the fresh, calm, clean lines of the Scandi aesthetic with a touch of boho mixed in.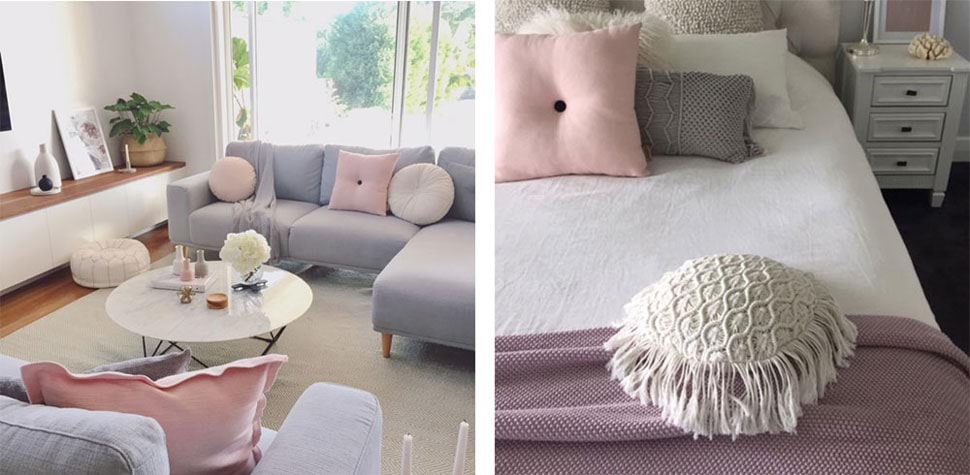 3.Where do you seek inspiration for your work and who are your biggest influences?
Beautiful scented candles are my go to when I'm after some creative unlocking and inspiration! Love my candles! I have a mountain of Interior Design magazines and lots of stunning coffee table books. Fresh flowers are a must for their amazing colours, patterns and textures. There are so many Instagram accounts I follow who inspire me everyday and I've been lucky to have struck up friendships with some of these creative, talented ladies! I love Interior Design shows – Love it or List it Vancouver for example, because I love Jillian Harris!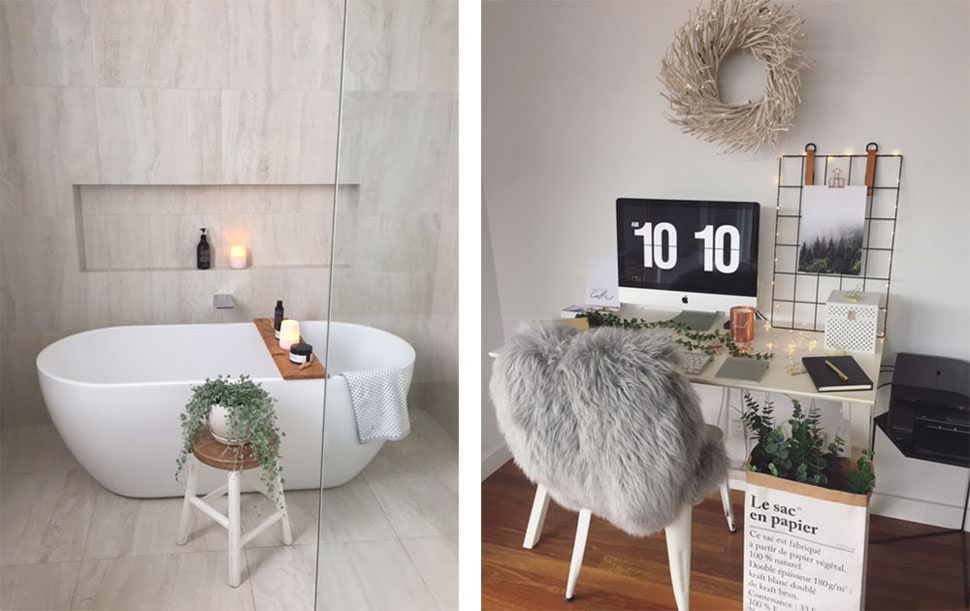 4. Aside from interior design, what are some of your hobbies and interests?
I love hanging out with my family, going on holidays with them, shopping trips with my daughter, exercising, meditation (which I need to do more of!), eating out with my family… everything revolves around my family! Life is so precious and short; we spend as much time together as we possibly can.
5. What do you love most about being an interior and product stylist?
I love the creative aspects; making things look pretty – it evokes those feel good euphoric emotions within me! I love making a home so beautiful you don't want to leave it. I really enjoy product styling – I have a vision, I style it, photograph it, edit it, and then choose my favourite image. It's a lot of fun!
6. You recently styled our Royale throws. Can you describe the look you were trying to achieve in the photos below?
I love textures and layers, they really add that layer of warmth, interest and beauty, and with the colder months coming up now is the perfect time to indulge in some gorgeous throws for the sofa or bed. My Royale Throw is stunning on my bed as the Rose colour creates some depth in tone and ties in beautifully with the colour palette. It makes the bed look visually more interesting and appealing.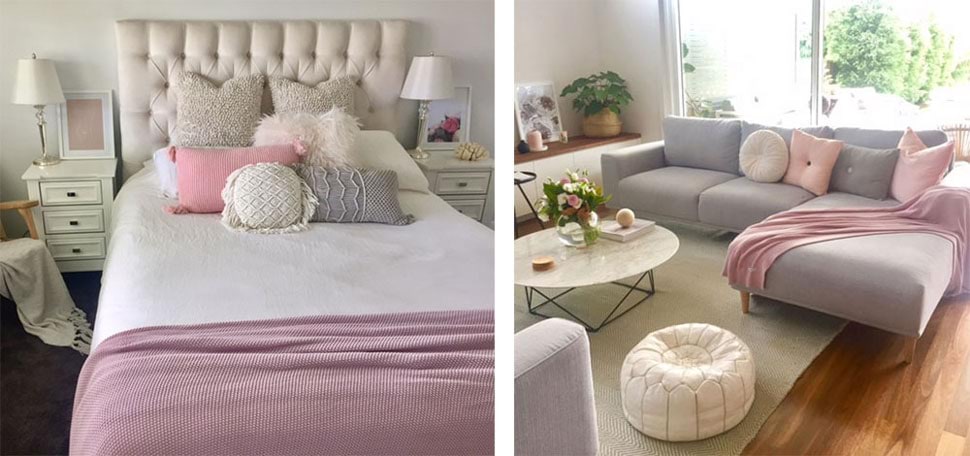 I also love adding the throw onto my sofas both in my living and lounge rooms as it provides that sense of luxury with the texture and tone alongside my thousands of cushions! Lovely throws beautify what could potentially be a boring sofa or bed. And how perfect is it on a cold winters morning to wrap yourself in a warm cosy throw while enjoying the perfect cup of coffee! In my home it's a case of kids fighting each other for them haha!