Posted by The Canningvale Team on 29th Apr 2021
In our new Loved by series, we lust over the homes created by some of our favourite influencers.
First up, we chat to the amazing @bettina_brent, who shows us just why her home is where her heart is.
What is your design philosophy?
I have always loved mid-century design and I collect furniture from this era.
Where did you find inspiration for your home?
I combined vintage mid-century pieces with contemporary accessories. I get my inspiration from shopping second-hand, designers on Etsy, social media and magazines.
Do you have a favourite room?
My living room. The north windows let in lots of light and I feel like I'm in the bush with all the wildlife. One of the best features of our home is the original Blackbutt herringbone floors that my husband painstakingly repaired, and the painted brick feature wall. I love it in Winter with the wood fire on and some cosy throws – but I love it even more in Summer with the doors open to the pool.
Which room do you find most relaxing?
My bedroom is my sanctuary. In the original home it was the lounge/dining area, so it's a BIG space. I have a comfy couch for hiding away and reading, and a ridiculously comfy bed that I like to layer with textures (linen, cotton and velvet). My ensuite feels very indulgent, with its neutral colour palette, heavenly towels and my delicious smelling DIY skincare products.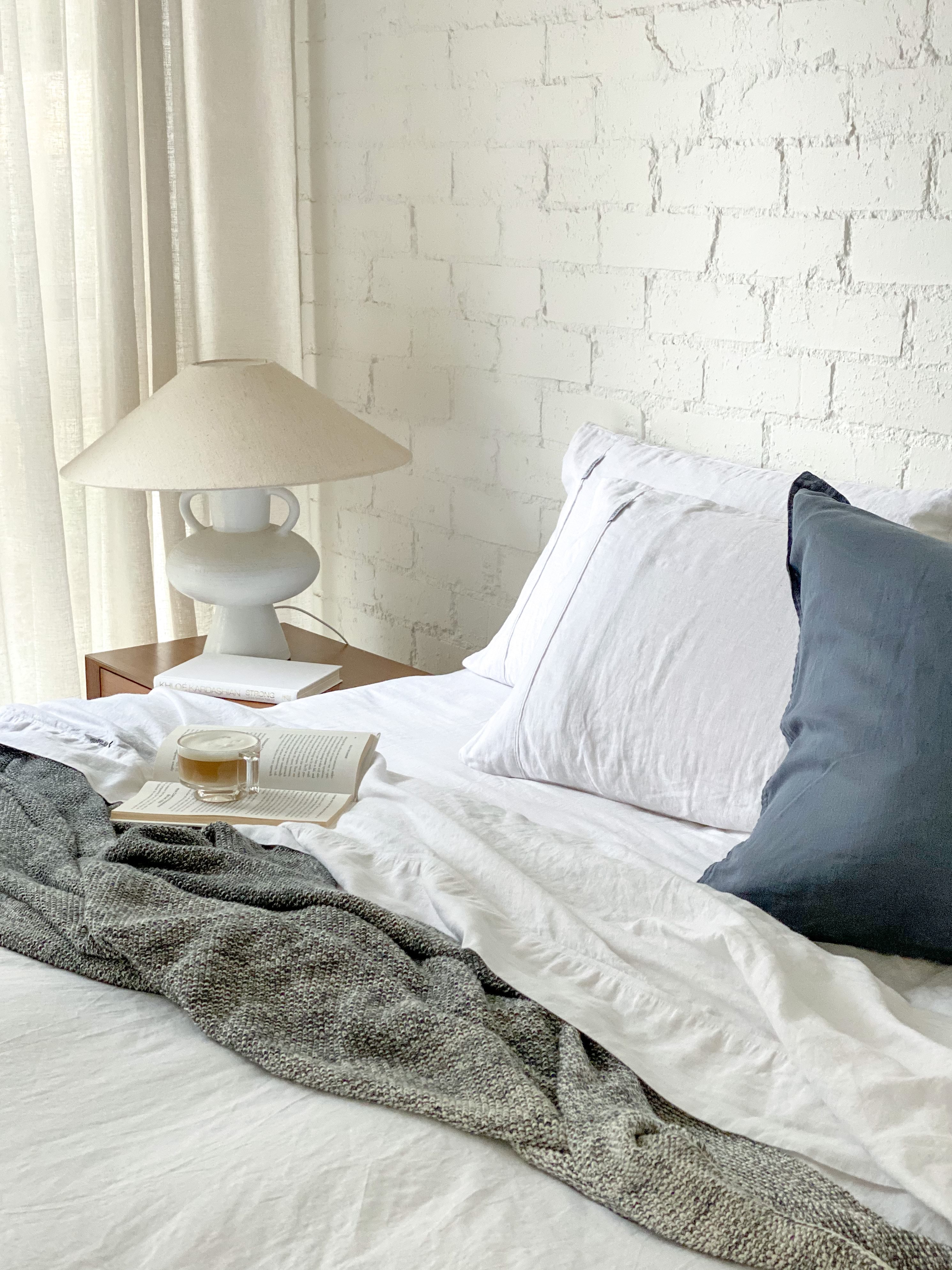 How do Canningvale products change the vibe of a room?
It depends what you select!
Using super soft, thick towels in your home creates a fancy day spa feel.
Layering blankets and pillows on the bed, or throws and cushions on the couch in dark, rich tones will make the space feel cosier. This is a perfect style for winter.
Whether you're looking for light or dark decor, shaggy or woven texture, neutral tones or a pop of colour, you can change the whole atmosphere of a room by simply adding a rug.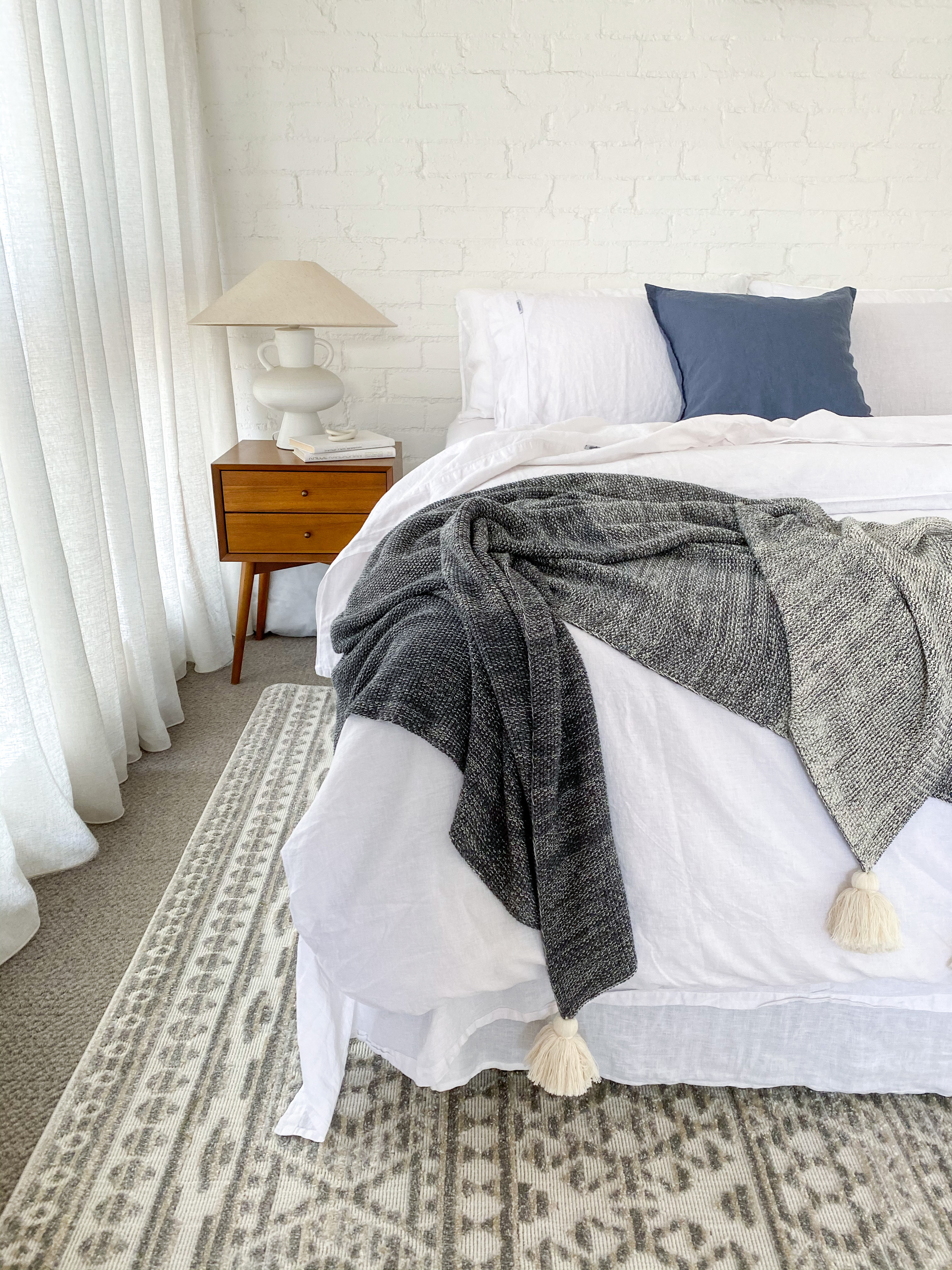 Featured Products:
- Sogno Linen Cotton King QCS - Carrara White
- Sogno Linen Cotton King SS - Carrara White
- Sogno Linen Cotton Large Cushion Denim Indigo
- Alfresco Indoor & Outdoor Rug - Fleur
- Cucina Tea Towel Twin Pack - Charcoal Melange
- Cucina Apron & Oven Mitt Pack - Charcoal Melange
- Cucina Tote Bag - Charcoal Melange
- Amalfitana Bath Sheet Twin Pack - Inverna Sage
- Amalfitana Bath Mat - Inverna Sage
- Alpini Throw - Ombre (COMING SOON)
You might also like:
- How to have a five-star staycation