Posted by The Canningvale Team on 21st Mar 2022
We think your bed should be dressed in its best no matter the time of day (or night). That's why we created our Modella Collection, so you can mix and match styles to create your dream bed ☀🌙
We asked the incredible Carissa Smart of @designbyaikonik, grapic design and photography wizardess, how the range speaks so strongly to her, and to give us tips on creating the perfect backdrop for when you're starring in your own dreams.
1. What attracted you to Modella?

'I was drawn to the Modella range as someone who loves colour and is willing to experiment with patterns.
The Modella range really caught my eye right from the start – in particular, the bold gingham print.'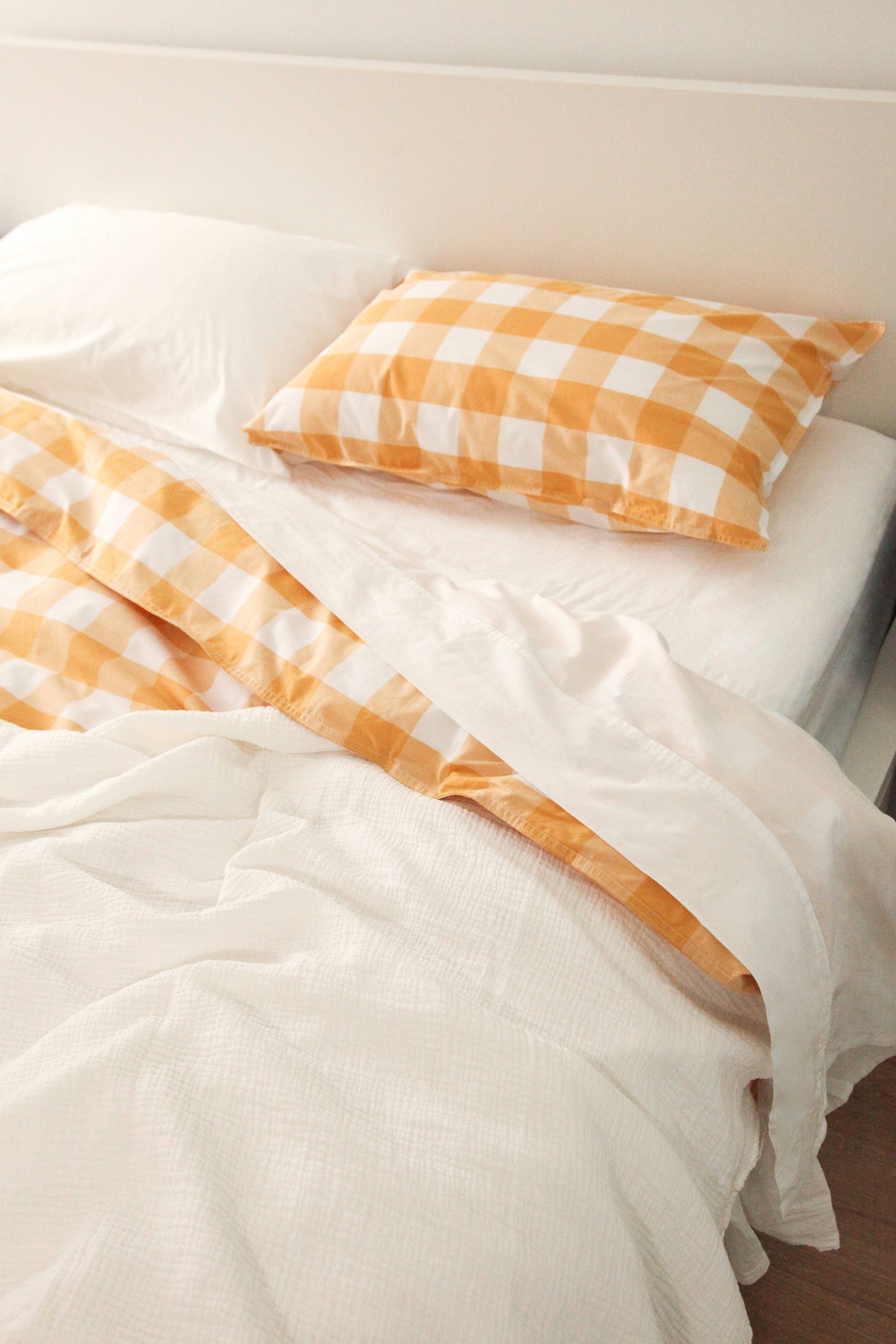 ---
2. What's your favourite mix and match combo from the range?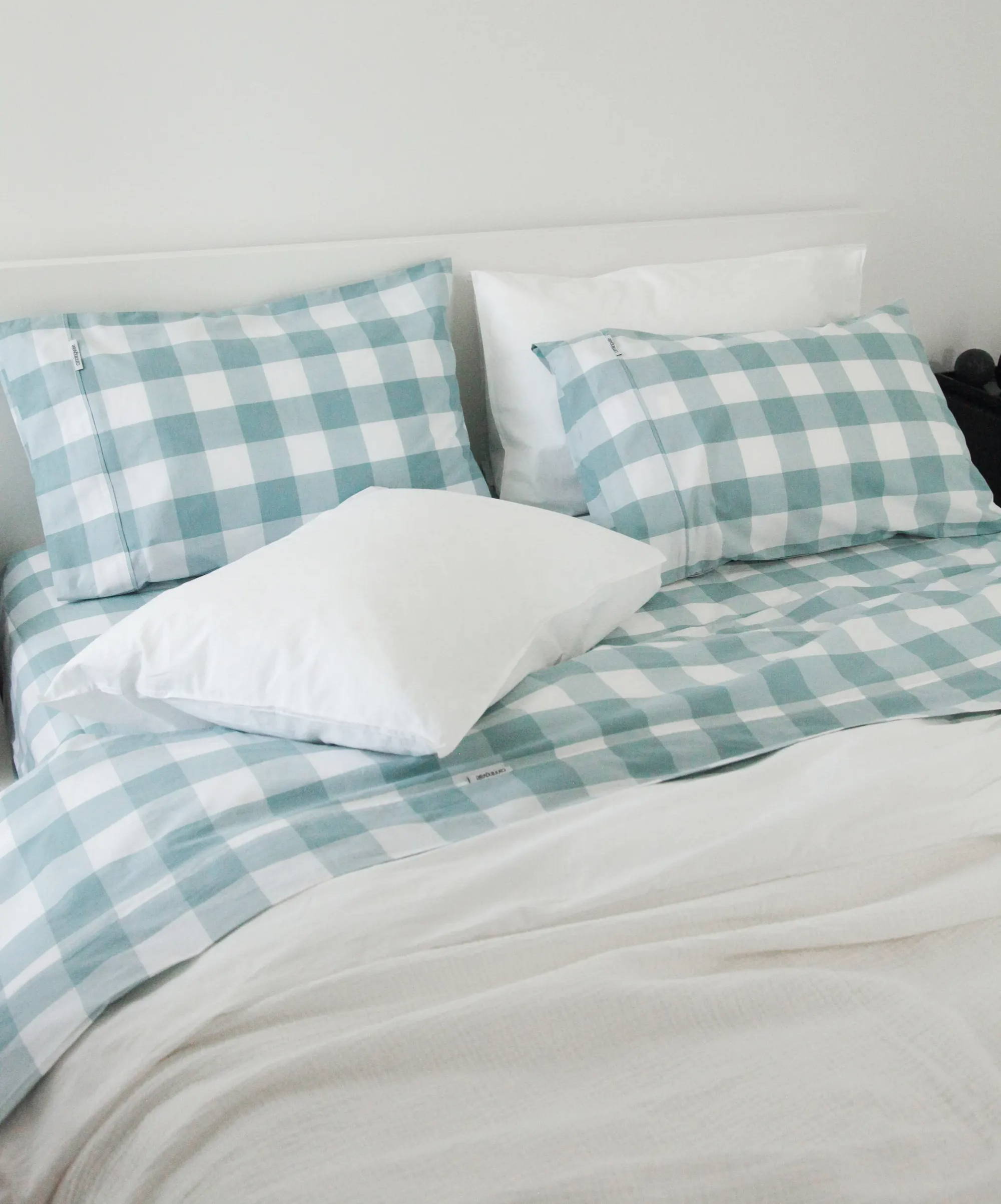 'I love to mix and match the gingham sheet set with any of my other Canningvale doona covers.
The gingham looks really fresh and contrasts beautifully against a white doona cover. It also enhances the colour in my other bedding.
I especially love pairing the Modella Grey Gingham sheet sets with the Vintage Softwash Forest Green Melange Quilt Cover.'
---
3. What moods did each look create in your space?

'I tend to like to change up my bedroom space each season.
In summer, I go for something like the Vintage Softwash Quilt Cover in white paired with the Modella Teal Gingham Sheet Set. This offers a pop of colour against a neutral to create a bright, fresh space.
In winter I like to change the mood of my room, and so I go for something a little more comforting. I love a darker palette like Vintage Softwash in Forest Green or Blue Melange paired with the Modella Gingham in Grey.'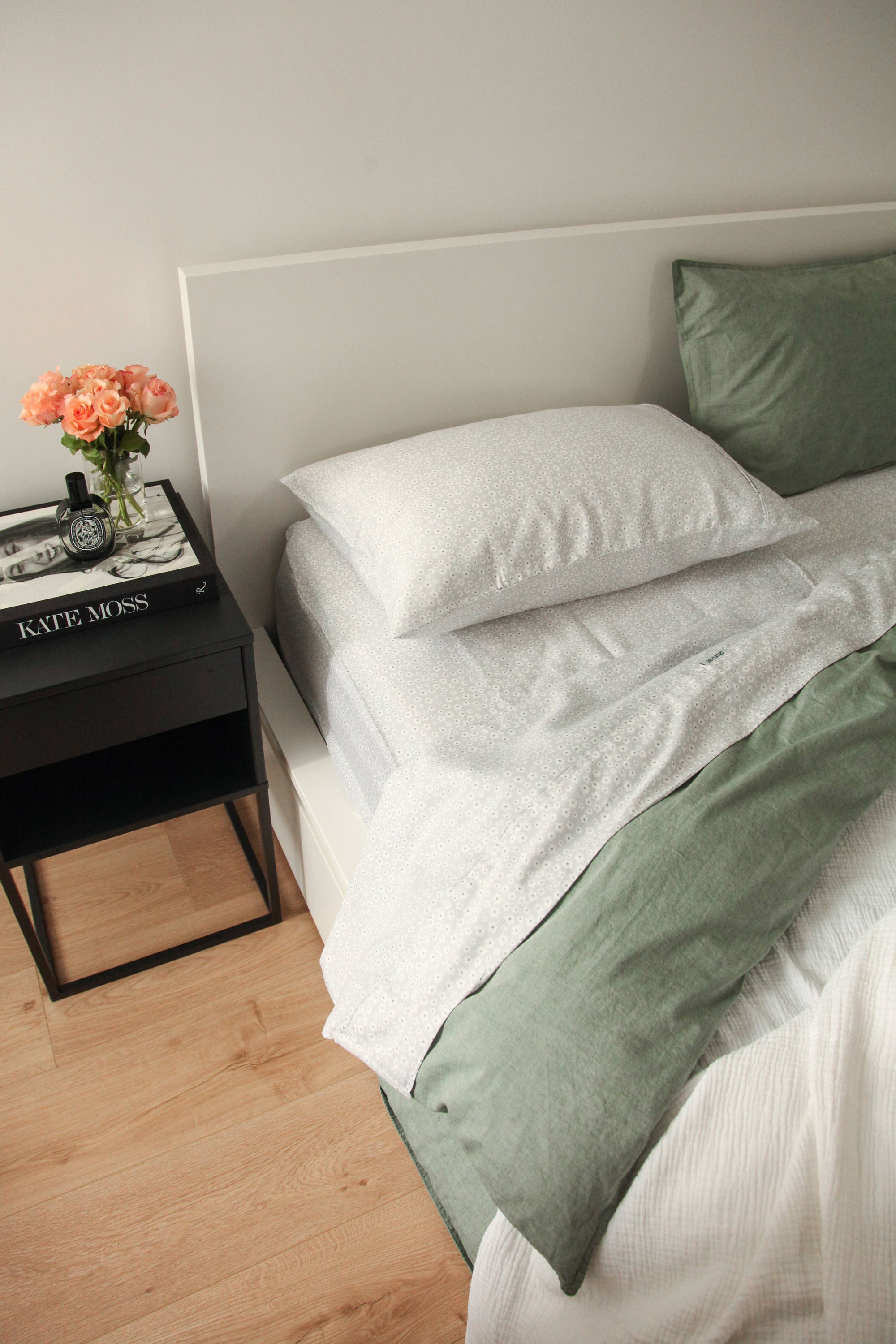 ---
4. Can you give us a piece of advice for mixing and matching colours and patterns?

'I say there are no rules when it comes to mixing and matching.
Sometimes being a little more bold with a pattern can seem scary, but the styling of the bed definitely makes a huge difference. You can opt for matching colours for a more monochromatic look or change things up and play with colour to complement the pattern; or, if you are super daring, clash the patterns but keep a central colour theme so that it all unites.'
---
5. Any extra styling tips?

'Have fun!
Play around with the placement of pillows, mix and match patterns with solid colour, and try stacking pillows instead of conventionally placing them in front of one another.
Choose different sized pillows, like a European pillowcase, to create extra height and dimension.
Invest in a nice big throw, as this can create another layer if you spread it across the entire bed, or style it at the end of the bed for some added texture.'
---