Posted by The Canningvale Team on 4th Sep 2020
Would you describe your home as clean and functional or warm and welcoming? While the first couple of adjectives are great for hospitals and dental practices, they're not exactly the kind of words you want springing to mind when it comes to your home. If you need a hand moving your descriptors towards the warm and welcoming end of the spectrum, try implementing these five easy steps.
Step 1: Start with your front door
Your entryway is the first impression you (and any guests) have of your home, so you're best off making it a good one. Start off by giving it a bit of TLC, removing any accumulated clutter from your front porch, doorstep, or entryway and giving it a thorough clean. You might be surprised how much more enticing your doorbell looks without the artfully splattered bird poo to the left of it. Once it's had a good once over, try dressing it with a welcoming door mat, a hit of greenery (a set of colourful planter boxes does wonders) and - if you want to mix things up - a lick of paint. Colour psychology tells us blues or greens are both excellent choices for warm, welcoming homes, creating a sense of refuge, tranquillity, and harmony. Once you're done, you'll have yourself some excellent kerbside appeal.
Step 2: Create visual pulling power
Now you've mastered the front door, turn your focus to entryway. The trick here is to pull the eye inwards, drawing you and your visitors inside. The best approach will depend on your space, so stand at your front door and notice what falls in your line of sight. If it's a hallway, try investing in some beautiful lighting, placing a statement piece halfway down. If you're met with a wall, look into making it a feature by painting it a different colour, dressing it with interesting wallpaper, or investing in some art. If your entrance opens onto internal stairs, great! Paint your bannisters a contrasting colour or hang a mirror to carefully reflect light from the room above.
Step 3: Incorporate lots of soft textiles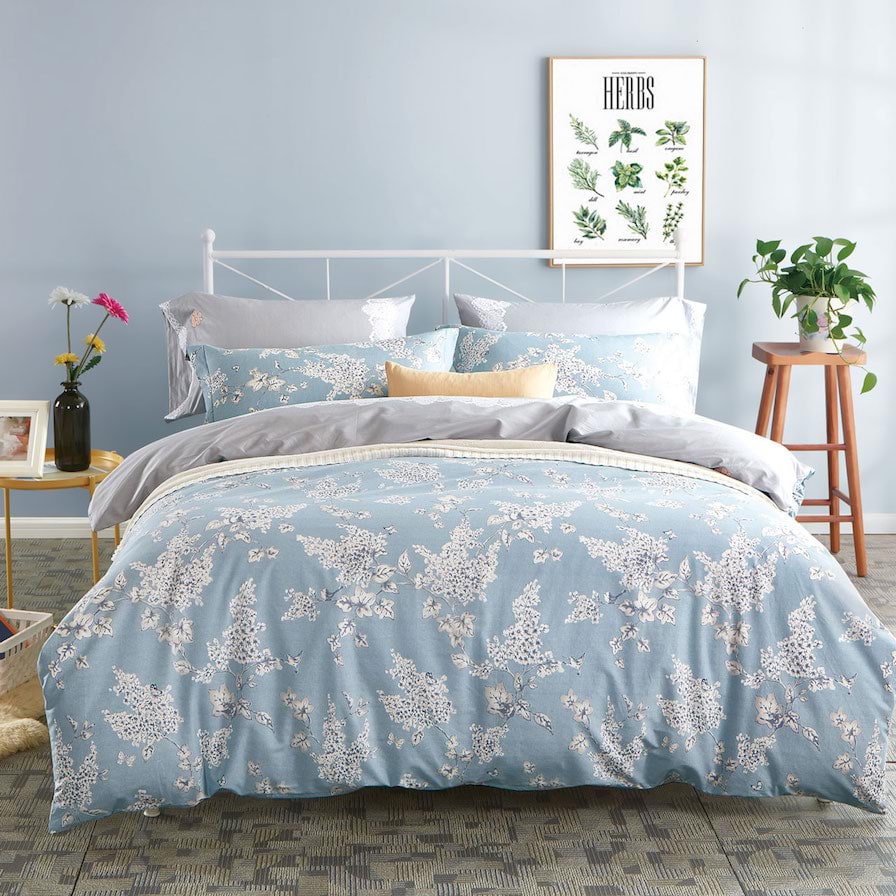 Soft textiles are incredibly inviting, and help people feel immediately at ease in a space. Invest in rugs for hard floors, scatter cushions for the sofa, drape a throw over your favourite armchair, and swap blinds for drapes. When it comes to the bedrooms, dress your beds generously, making them almost impossible not to flop into. Include plump pillows, drape throws over the ends, and choose quilt cover sets with enticing personality, like those in our gorgeous new CinqueTerre 100% Cotton range. They come in picture-perfect patterns and are also reversible, allowing you to create a different look with a flick of the wrist.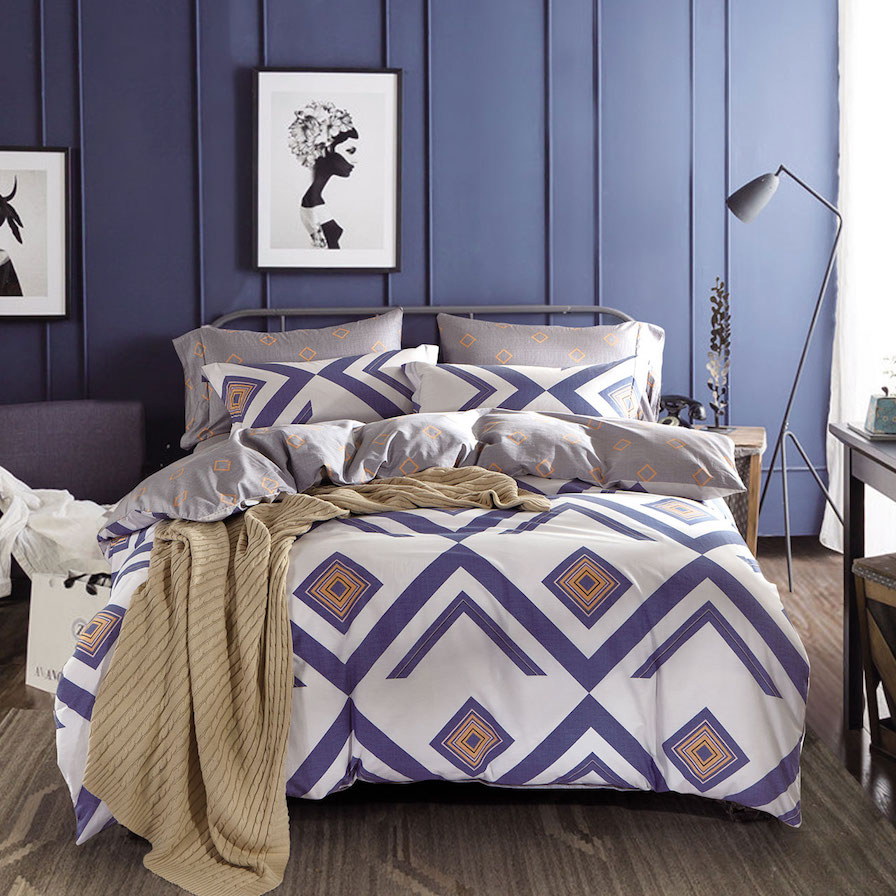 Step 4: Embrace nature
If you're a regular reader, you'll already know that indoor plants are great for our wellbeing, thanks to their ability to boost our moods and filter the air. With this in mind, add a succulent to your bathroom, a little herb collection in the kitchen, an orchid in the study, or a lush Philodendron to your living room. Outside of greenery, look to boost your nature quota through natural textiles like wood, wool, and raffia. Including pieces made from natural materials will add immediate warmth to your space, transforming it from cold and clinical to cosy and inviting. How wonderful.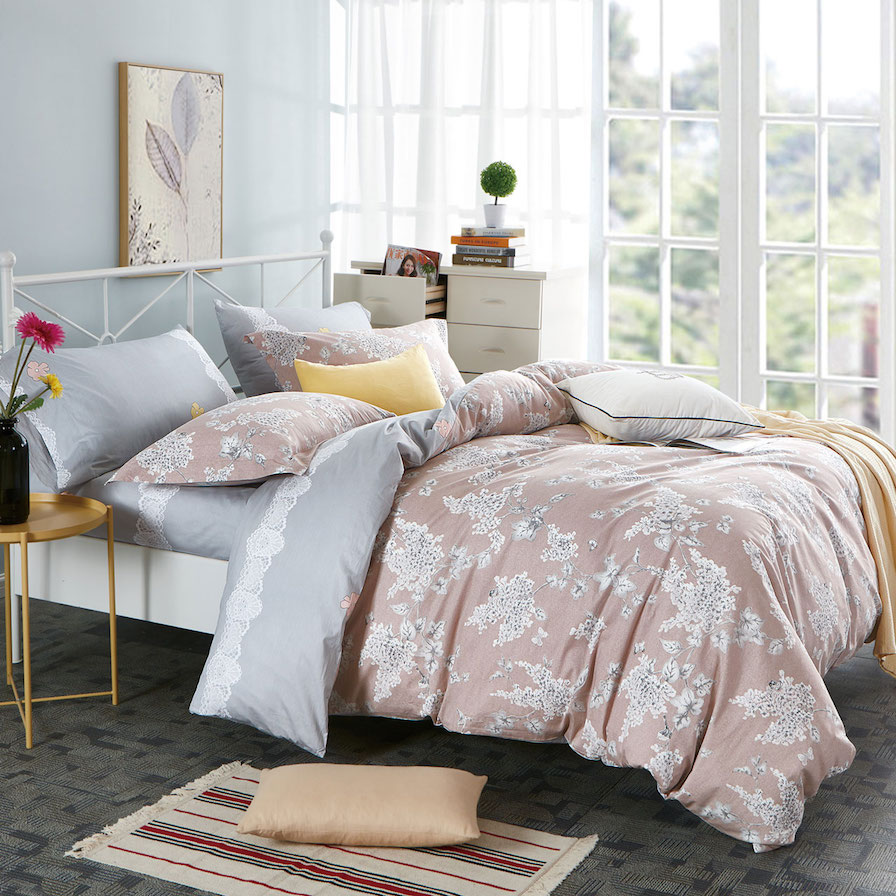 Step 5: Soften the lights
Getting the light quality right in any given room is a tricky balance: go too bright and you'll end up with an environment that makes you feel on edge; go too dim and you run the risk of eye strain, headaches, and depressed mood. As a general rule of thumb, bulbs that replicate daylight are ideal for living areas (as daylight boosts our mood and calms our emotions); slightly brighter, whiter bulbs are best for task-oriented areas, like the kitchen and bathroom; and slightly softer light is the top choice for bedrooms, to promote rest and calm. Go room to room in your home and see how your current lighting stacks up, making changes as needed. With a few quick adjustments, you'll be able to improve both the ambience and functionality of your space. Finally, while you're making changes to your lighting, consider adding a few scented candles throughout your home. Their soft, warm glow and gentle perfume is instantly appealing and ambience-boosting.