Not everyone is lucky enough to have endless storage space. Even when it seems like you have plenty, sheets and towels seem to multiply, leaving you over stuffing your linen cupboards. Sometimes you just have to close the door and cross your fingers the whole lot doesn't fall out next time you open it. It can also feel like you've got odds and ends all over the place and very few complete sets. If your storage cupboard is in desperate need of a clean up, here are some handy tips that will save you space and keep it looking neat and organised.
1. Roll Your Towels
Most people will naturally fold towels when it comes to storing them but rolling your towels can not only save space, but it looks much tidier inside the cupboard. You can also place rolled towels in a basket for guests to use.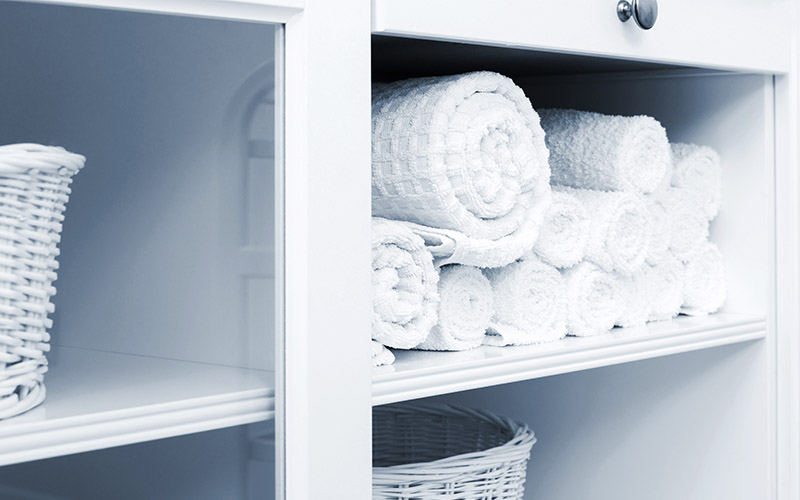 2. Store The Set Inside The Pillowcase
This tip works a treat with matching quilt covers sets and is ideal if your sets tend to get easily separated. Fold the quilt cover up so it's nice and compact, along with 1 of the matching pillowcases and slip the set inside the other pillowcase. You can do the same with sheets. This makes it easy to locate your sets and keep them all together.
Note: If your quilt cover is thick and quilted, it may not be possible to fit everything inside, and we don't recommend over stuffing your pillowcase.
3. Organise Your Linen By Category
This one may seem obvious but when you're in a hurry it can be easy to quickly throw your linen on any shelf. For example, if you dedicate one shelf to sheets, one to quilt covers, one to towels and one to spare bedding, when it comes to finding what you need, your organisation will pay off.
An extra tip is to store your more regularly used linen on the centre shelves and leave the highest and lowest shelves for spares and items you don't use as often.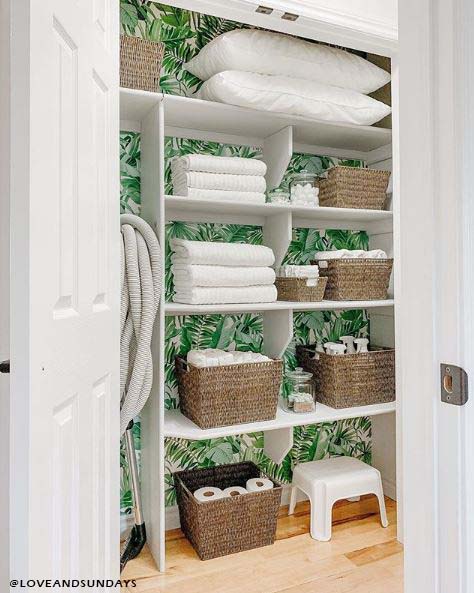 4. Use Baskets
Open baskets are preferable to storage tubs because your linen needs air to allow the fibres to breathe and stop it acquiring that old musky smell. Separating things into baskets stops that inevitable merge of linen and keeps the inside of the cupboard looking neat.
An extra tip is to clip paper labels over the baskets with a clothes peg. You may prefer this to permanent labels because it's much easier to re-arrange things if they need a change.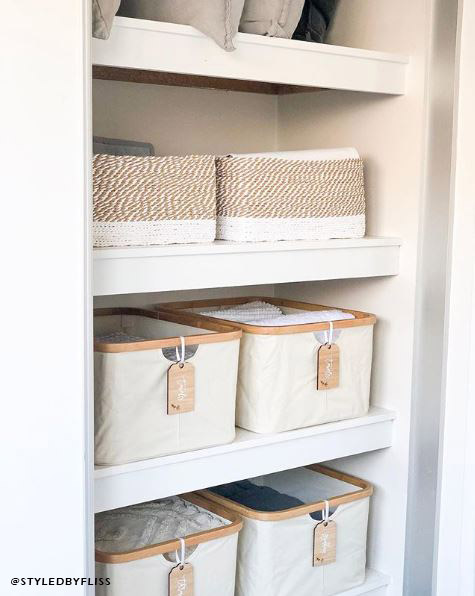 5. Use The Back Of The Door
If you have room, utilise the door of the storage cupboard by using an over the door hanger. You can use hanging racks for items that get easily creased, or a shoe organiser can double as a great place to store smaller linens or cleaning items. The back of the door is also a great place to attach an ironing board if you have room and means you're more likely to give your sheets a quick iron if they need it.
6. Use Scented Sachets
To keep your linen smelling fresh, buy scented sachets in your favourite fragrance and pop them in among the sheets and towels. Each time you go to grab a new set, you'll get a whiff of that divine smell you love.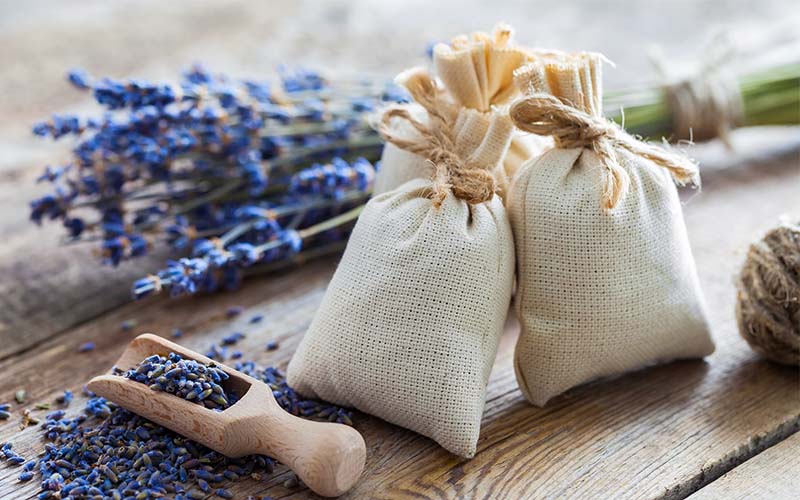 Featured Products
- Tribu Nautica Hand Woven Large Basket
- Pillowcases
- Quilts & Doonas
You Might Also Like
- 5 Laundry Care Tips For Your Towels and Bedding
- 7 Clever Storage Tips to Declutter your Home
- 8 Easy Ways To Live More Sustainably