Posted by The Canningvale Team on 20th Mar 2020
Working from home was once thought of as a luxury, gifted to certain individuals who are lucky enough to work for modern, forward thinking companies. Or for trendy freelancers who alternated between their home and the local café. However, in recent times, many have found themselves suddenly working from home with little to no experience in the matter. At first it can seem like a great excuse to stay in your PJ's all day and spend more time at home with the dog, but how do you ensure your standard of work remains the same, when you're suddenly thrust into unfamiliar territory.
In order to get the most out of your day read our handy tips for working at home and find out how to maintain your productivity in a whole new working environment.
1. Maintain regular hours
Although it may be tempting to sleep in and make up for it by working a bit later than usual, working from home is most effective if you stick to the same hours every day. If you've previously been based in an office, try to start and finish at the same time and enjoy a little extra time saved by your regular commute.
2. Get dressed
Although staying in your PJ's or dressing gown all day may seem like a good idea, it's best to put on clothes that will get you into work mode. You don't have to get out your corporate blazer but start your morning by having a shower, brushing your teeth and putting on something clean and comfortable. This will set you up for the day and remind your brain that you're 'at work'.
3. Schedule breaks & take them
In addition to your lunch break, a short 10 minute break in the morning and afternoon is important if you're working all day. It gives you a chance to take your mind away from work and refresh. You'll usually come back to tasks with some great new ideas and even a new perspective. The beauty of working from home is you can take these opportunities to put on a load of washing or give your house a quick tidy up to save you having to do these tasks on the weekend.
4. Refrain from snacking
Having regular access to your fridge and pantry makes you more likely to graze all day long. Try and save your snacking for break times and have a light but filling meal at lunch to set you up for the afternoon. If you keep mindlessly snacking all day you'll start to feel a lull in the afternoon.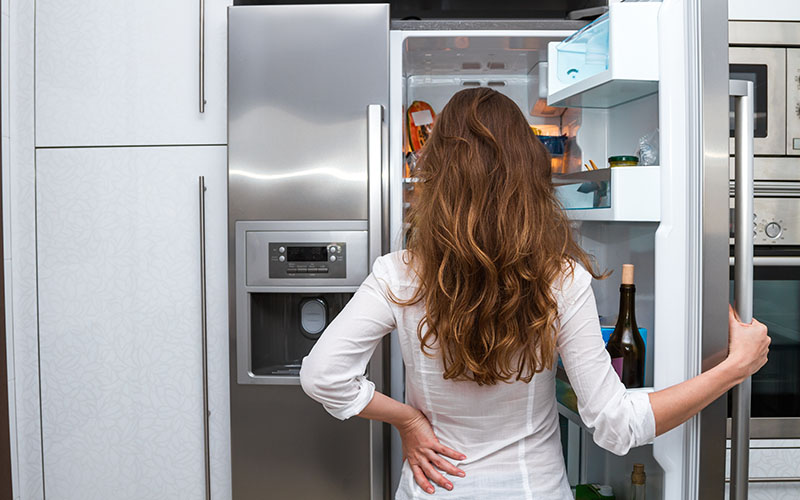 5. Leave the house
Even if you're used to spending your days in an office, without a commute to work you can easily feel cooped up at home. Try and head out for a walk before or after work, or on your lunch break. This could be to walk the dog, pop to the shops or simply listen to music or a podcast while you get some fresh air.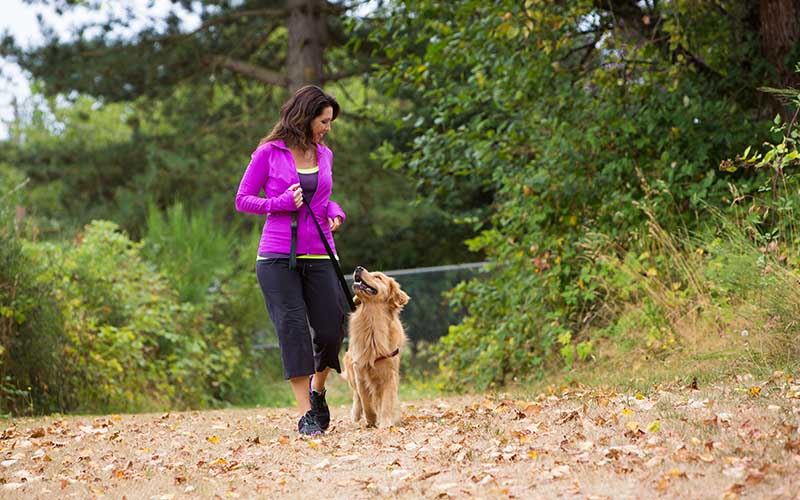 6. Keep a dedicated work space
Many people fall into the trap of working from their laptop in bed or on the couch, but this is not sustainable for a whole day. You need a quiet, comfortable space, away from distractions where you can spread out what you need to work. A nice big desk or table and comfortable chair are essential. As a general rule, the top of your screen or monitor should be at eye level and arm's length away from you.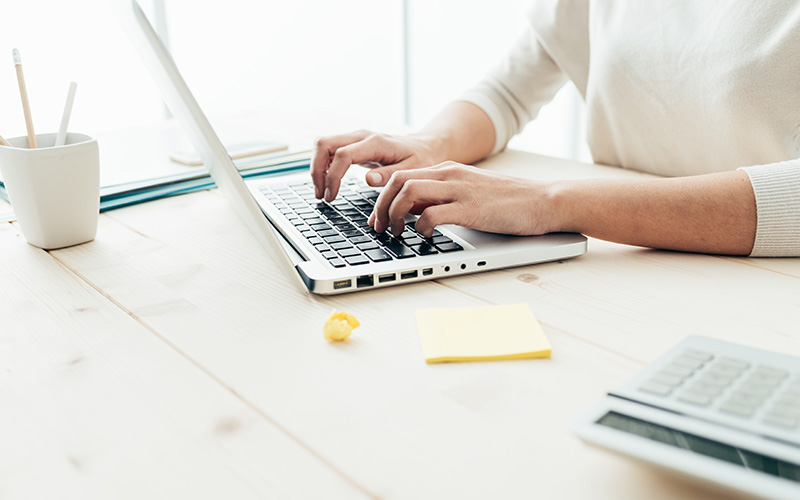 7. Get some alone time
Even though you may be used to having your co-workers around you all day, your kids, partner, housemate, pets are a different story. They pull your focus and can be a huge distraction, so you're much better of self-isolating (a term we've all heard a lot of lately) in order to increase your productivity levels.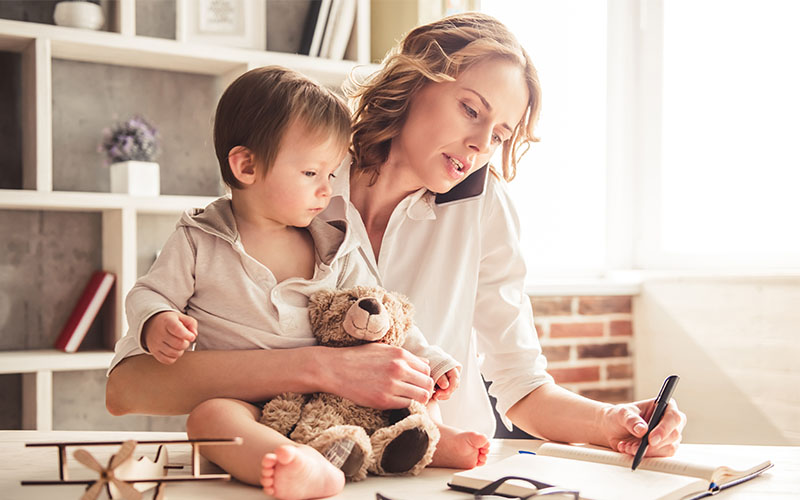 8. Over-communicate
It's always better to over-communicate when you're not face to face with your colleagues or clients. If you're going to be in a long meeting make sure you update your calendar to busy and if you're heading out for lunch pop an out-of-office on so people know they won't get a reply from you straight away. It's also nice to share lighter, non-work related content every now and again. Just because you're at home doesn't mean you can't have a laugh with your co-workers.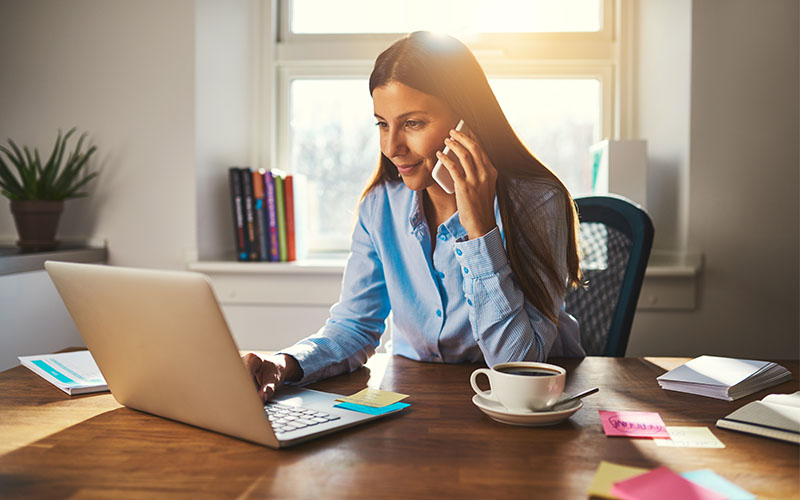 9. Put your phone away
Without the eyes of your co-workers and boss on you, it can be tempting to pick up your phone to check your personal emails or open social media apps, but this is a good way to waste half an hour. Put your phone in another room or at least out of sight, and when it comes to your break, you can enjoy a little guilt free scroll time.
10. End your day with a routine
Just as you would get in the car to drive home, catch public transport, or commute home another way, it's always good to end to end your day with routine when you're working from home. This allows your brain to switch off from work and recognise that you're now 'home' and free to relax. This could be heading out for a walk, making a phone call or turning on your favourite afternoon quiz show.
Not going out as much but still want to shop?
More time at home means making the switch to online shopping. Check out our March Madness event for great deals and up to 70% off all your favourites. Shop now.
You May Also Like:
-6 Clever Tips for Storing Your Linen