Posted by The Canningvale Team on 23rd Jan 2021
Interest in bathrooms inspired by designs from the 1910s to 1950s has soared due to the popularity of The Block. If you're inspired by 1910s bathroom styles, and other design trends over the decades, here's how you can bring them to life in your home.
1910s: Sanitary Look
In the 1910s, a new style of tiling was introduced to the bathrooms of suburban homes. Inspired by subway stations, tiles stretched from the floor to the walls in one continuous colour. Known as the sanitary look, bathrooms also featured white porcelain toilets, bathtubs and basins.
On the The Block, a 1910-inspired bathroom was created with a white basin on a white panel vanity, with subway tiles on the walls and lightly-grey floor tiles.
To complete the 1910 heritage look and feel, you can accessorise with our luxurious Egyptian Royale towels.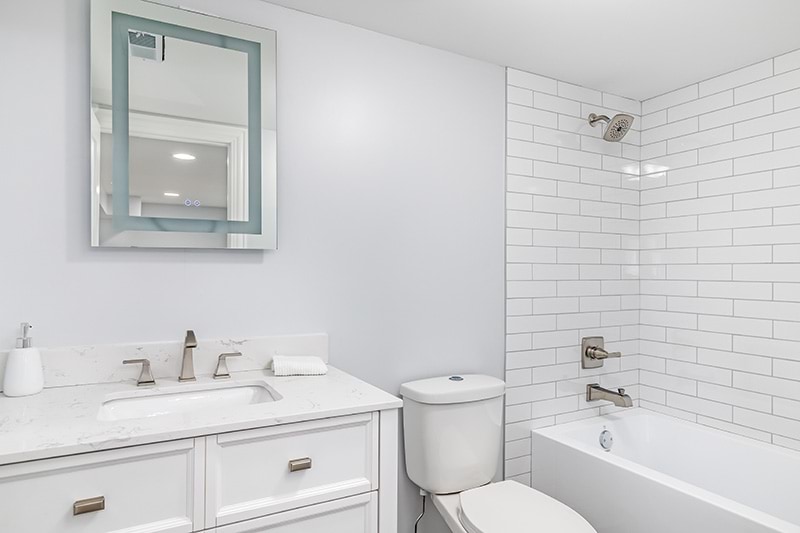 1920s: Art Deco Influences
From brass fixtures and antique mirrors to pedestal vanities and decorative bathroom tiles, Art Deco styling was all about extravagance. Two key materials were marble and brass.
You can easily transform your bathroom into a 1920s-inspired one with marble tiles on the floor and on the walls in white, grey or black; and brushed brass tapware. Why not reference brass tones with our Egyptian Royale in Caramello Gold?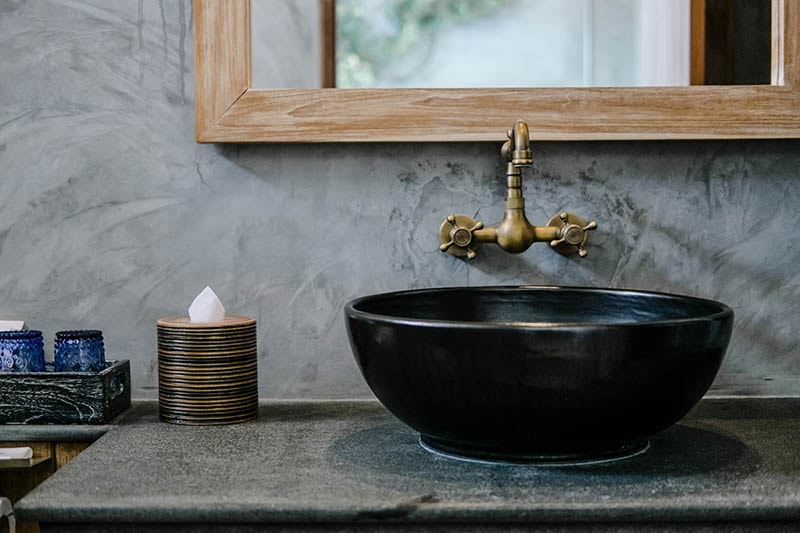 1930s: Pastel Colours
Colour is the keyword for bathrooms built or remodelled between the World Wars. Ivory and pastel toilets and sinks came first, followed by fixtures in pastel tones like mint green, aqua, candy pink, butter yellow or lavender.
Why not accessorise your 1930s-style bathroom with towels from our Aria range?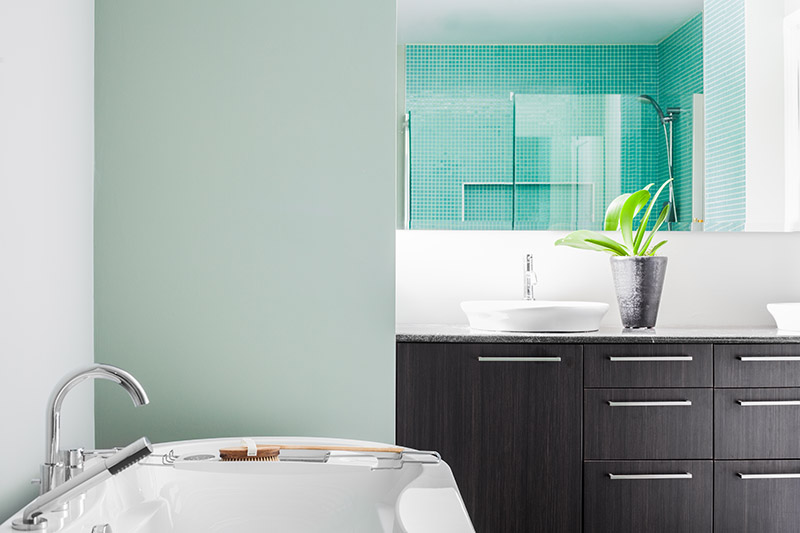 1940s: Wartime Austerity
Black and white made a return around 1940, and square tiles replaced the subway tile so favoured in the 1910s. Often a white tile was used with accent tile in a deep colour, like red or black. The look was machine-age, less decorative than Art Deco designs. Bright colours were rare during the war years, so when colour returned it tended to be muted like clay pink or burgundy.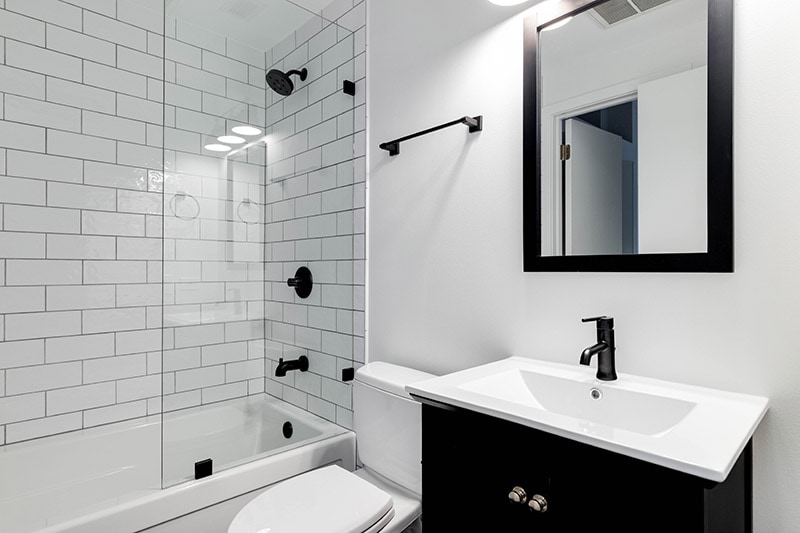 Make a strong 1940s statement with our Royal Splendour range.
1950s: Think pink!
Coloured tiles were ubiquitous in the 1950s, aqua, mint green, pale yellow, but most famously pink. You'll also see pattern on pattern tiling, as well as wallpaper. A modern-day twist could combine a pastel coloured wall tile and mid-century terrazzo floor tile.
Don't fight the trend, bring colour to your 1950s-style bathroom with our Aria range.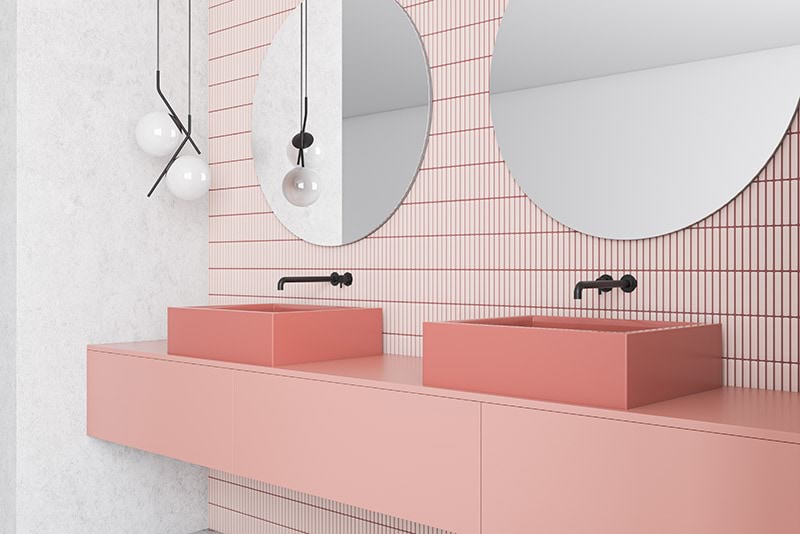 You Might Also Like:
- 8 Ways To Create A Spa Inspired Bathroom
- How To Choose The Right Colours For Your Home
- 5 Laundry Care Tips For Your Towels and Bedding